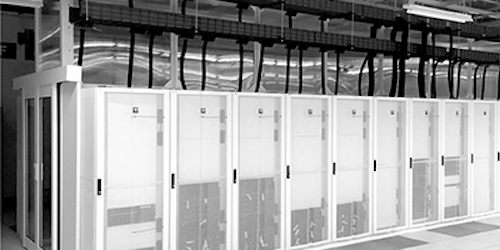 Data Center Administrators are being tasked with delivering more compute, while retaining optimal efficiency levels. It's critical to ensure that airflow is well controlled and that hot/cold aisle containment is in place to improve airflow and cooling efficiency.
Join Chatsworth Products (CPI) Field Application Specialist, Tom Cabral, on Sept. 20 at 10 a.m. CST / 4 p.m. BST during a free webinar titled, "Take Control of Your Airflow with Retrofitted Containment," to learn how to develop an effective airflow containment strategy in an existing space.
By participating in this live event, you'll gain insight into:
Types of containment, their advantages and costs
Airflow patterns and ways to control airflow
Challenges and strategies around containment retrofits
Current environmental laws and how to achieve energy efficiency targets
Practical steps that can help you manage data center cooling and improve efficiency
Register today to improve operational efficiency and extend the life of your data center.