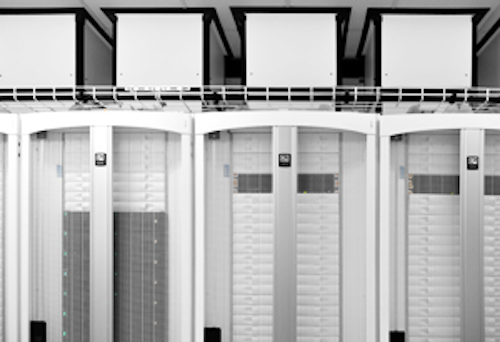 When Xfernet, a Los Angeles-based colocation and multitenant data center (MTDC), migrated into a new 14,000 square foot space with limiting architectural features, the company sought an ICT infrastructure solution that would support the challenging layout of the facility. Additionally, to support the demands of its customers, the company needed to increase rack densities without sacrificing operational efficiency.
Join Chatsworth Products (CPI) airflow management expert, John Thompson, during a free webinar on Thurs. Mar. 7 at 1 p.m. CST titled, "Two Steps to Colocation Success: Passive Cooling and Intelligent Power," to find out how Xfernet was able to double rack densities without adding additional cooling, while still keeping equipment at ideal operational temperatures. Additionally, learn about the benefits of deploying intelligent power management at the cabinet level.
By attending, you'll better understand:
How managing thermal efficiency in high-density data centers is best accomplished with a complete cabinet ecosystem solution including power distribution, environmental monitoring, physical access control and data center infrastructure management (DCIM) software
The benefits of the integration between intelligent power distribution and electronic access control into the cabinet
The data-driven benefits of deploying a more robust intelligent monitoring and reporting solution at the cabinet level
What's more, you'll hear first-hand impressions from Xfernet regarding the benefits they see from using CPI's intelligent eConnect® power distribution units (PDUs).
Can't attend? Register anyway and you'll get access to the on-demand version.