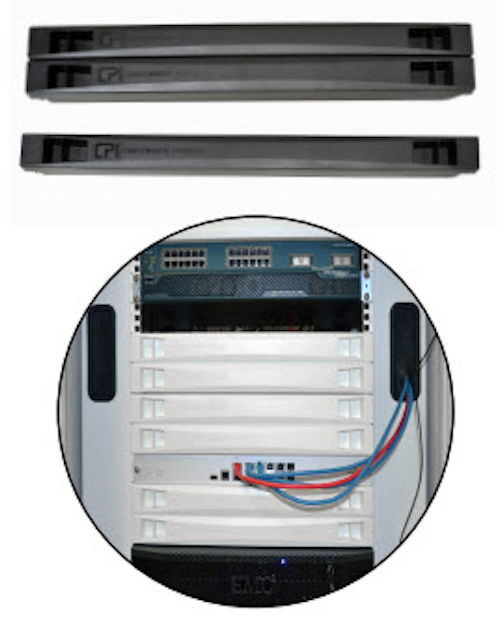 Blocking bypass airflow through cabinets is a critical component of any effective airflow management solution, and may temporarily solve cooling issues without the need for additional ducted exhausts or aisle containment.
Chatsworth Products' (CPI) Snap-In Filler Panel is now available for threaded and square-punched equipment mounting rails. Snap-In Filler Panels greatly reduce bypass airflow and blocks recirculation of hot exhaust air from the back of equipment to the front—helping to improve on cooling costs. With tool-less installation and universal usability, this thermal management accessory is an ideal solution in air cooled data centers and computer rooms.
Key features include:
Design reduces gaps between stacked filler panels
Quick installation with tool-less design
Integrated finger grips provide easy installation and removal
Standard Black and Glacier White finish available
Available in multi-packs for large installations
Compatible with 0.375" (9.5 mm) square-punched or tapped equipment mounting holes
The Snap-In Filler Panel can be used in any cabinet or open rack that is equipped with 19" EIA square-punched or tapped equipment mounting rails.
Separation of hot and cold air is the critical catalyst to all other cooling system adjustments that lead to higher efficiency and savings. To learn more about the Snap-In Filler Panel or other thermal management accessories, click here.
Posted by Brittany Mangan, Digital Content Specialist at 12/4/2018