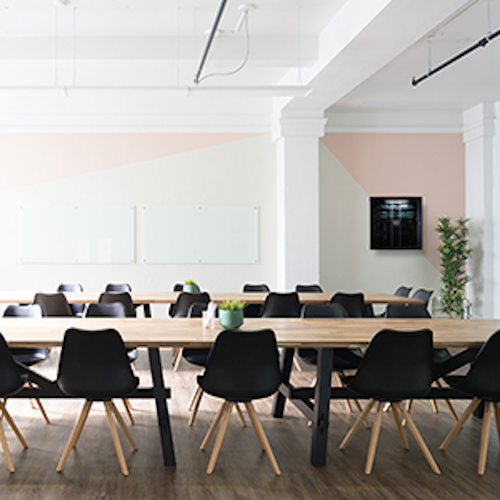 CUBE-iT™ Wall-Mount Cabinet: Dual hinge wall-mount enclosure for classrooms, conference rooms and medium offices protects equipment while providing easy front and rear access for cabling.
ThinLine II Wall-Mount Cabinet: Vertical mount enclosure uses minimal space in a small branch office. Supports a single switch and panel for network connections.
Universal Rack: Vertical mount for patch panels and fiber enclosures to maximize floor space in traditional equipment rooms.
Adjustable Rail QuadraRack®: Vertical mount for modular network switches in traditional equipment rooms.
Motive® Cable Management: Attaches to the side of racks and creates an updated pathway to support and organize premise cable and patch cords.
Adjustable Cable Runway: Updated ladder rack allows you to move rungs if they interfere with cable egress from overhead pathways.
Zone Enclosures: Create secure spaces above drop ceilings for network connections and access points in the modern office.
RMR® Industrial Enclosures: Environmental and industrial enclosures provide outdoor protection from water and dirt.
Before you upgrade, don't forget to assess your physical network, your structured cabling, cable management practices and physical security as part of the process.
To learn more about emerging technologies and how CPI can support your technology upgrade, download a complimentary white paper.