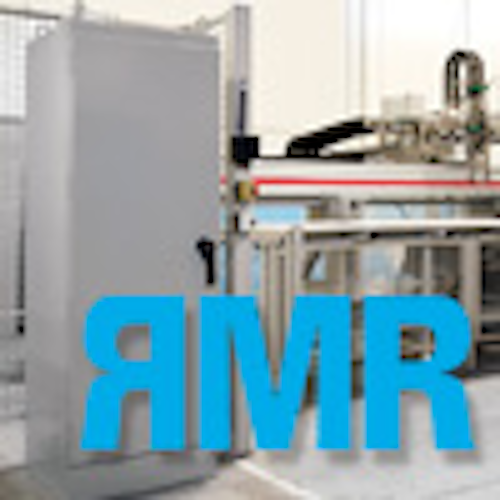 In a recent blog post, Industrial Enclosure Selection: Getting Familiar with Standards and Ratings, we discussed the main differences between industrial and standard IT enclosures (industrial enclosures are completely sealed when closed). We also discussed the importance of having a basic understanding of the standards that define the degrees of environmental protection by enclosure in order to help to simplify selection.
With the above in mind, when you extend your network into nontraditional spaces, you can satisfy most nonhazardous location requirements by focusing on three enclosure ratings: IP54 / NEMA Type 12, IP66 / NEMA Type 4 and NEMA Type 4X. The table below provides a comparison and typical applications.
The three enclosures listed in the table cover the majority of nonhazardous environment requirements and can be field-adapted with drains, vents, fans or air conditioners as required. An additional table below provides a list of other ratings covered by the three types listed. Note that there are different enclosures (ratings) used in hazardous locations around flammable dust and chemicals, such as mines, refineries, mills and aboard ship.
Enclosure Styles
Once you have determined the enclosure rating you need, then you can work towards selecting the enclosure style and size that best fits your application. There are four basic styles of industrial enclosures:



Modular Enclosures

Modular enclosures are most similar to IT equipment cabinets.

Frame includes hinged doors and bolt-on side panels, top panel and bottom panel
Leveling feet support the frame or a plinth attaches the frame to the floor
Removable panels allow you to create bays of multiple enclosures to hold larger arrays of equipment, and the frames have a multitude of mounting locations for rails, panels, and accessories
Can be fitted with an assortment of 19" EIA mounting rails for IT equipment or panels for automation electronics
Typically have very high load ratings and wide range of accessories for both IT and automation application
Free-Standing Enclosures

Free-standing enclosuresare simpler designs, formed as single monolithic enclosures in specific sizes used as stand-alone enclosures.

Single door or front and rear doors
Support panels for mounting automation, controls, or instrumentation electronics
Specific size enclosures may include 19" EIA mounting rails for IT equipment



Floor-Mount Enclosures

Floor-mount enclosures are similar to free-standing enclosures formed as single monolithic enclosures in specific sizes used as standalone enclosures.

Elevated above the finished floor adding clearance and easier cable access
Typically wider with double doors
Have a large panel for mounting automation electronics, controls and instrumentation
Do not include 19" EIA mounting rails for IT equipment.




Wall-Mount Enclosures

Wall-mount enclosures attach to the wall and support smaller amounts of equipment.

Two basic styles
Swing-out style is hinged at the rear so you can access the back of equipment. This style can be fitted with 19" EIA mounting rails for IT equipment or panels for automation electronics
Fixed style has front-only access, and may also feature both 19" EIA mounting rails and panels or just panels
Additional Considerations
Enclosures are typically selected to match equipment mounting requirements according to useable space and size. If the enclosure has 19" EIA mounting rails, then the usable space is according to the rack-mount space and depth of the enclosure. If the enclosure has a panel, then the usable space is based on the panel size and depth of the enclosure. The overall size of the enclosure should provide sufficient clearance to ensure the equipment and connections will fit in the location and provide sufficient air circulation.
Select cooling and cable accessories to match your equipment and cabling requirements. Remote monitoring for power, environmental and access control should be considered to provide real-time monitoring and alerts if an issue is detected. Unlike IT cabinets, mounting rails and panels are typically ordered separately; however, CPI provides kitting and configuration services to simplify ordering and ensure compatibility.
Because of the complexity of enclosure selection, CPI offers online sizing tools to help select a complete solution. Explore the CPI Product Designer today, or learn more about selecting an industrial enclosure by downloading a free white paper.
Posted by Brittany Mangan, Digital Content Specialist at 1/23/2018