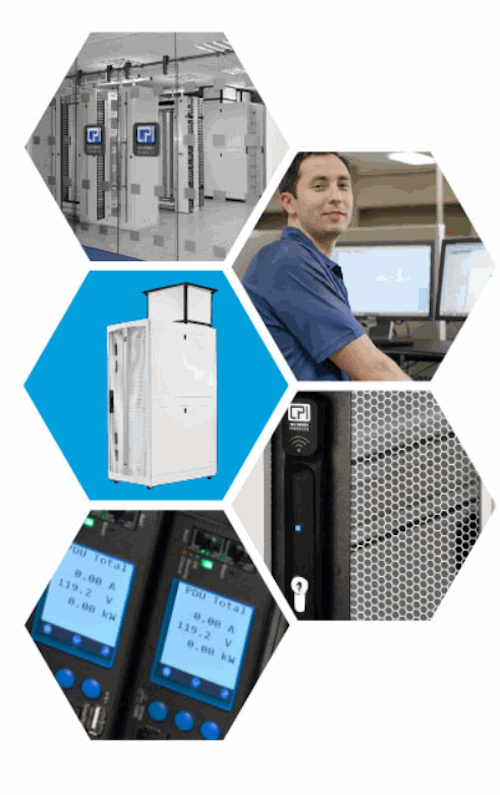 As bronze sponsors of this year's Datacenter Forum Stockholm held Nov. 29 in Stockholm, Sweden, Chatsworth Products (CPI) and Anixter invite you to enhance your learning by visiting our booth while you're there.
When you stop by, you'll be able to speak with CPI experts about your toughest data center challenges and gain insight into how taking a holistic approach to managing your data center can improve and simplify your operations.
Featured Solutions
CPI Cabinet Ecosystem: The most effective and direct path to availability and reliability is promoting the cohesive integration between the cabinet, power distribution, access control, software and the facility itself. CPI's cabinet ecosystem helps to:
Support equipment: Secure and protect critical equipment in high-density environments.
Control airflow: Reduce cooling costs and manage extreme heat with CPI Passive Cooling® technology.


Organize cables: Ensure network integrity with minimal airflow interference.


Manage power: Monitor and control power down to the individual device with CPI's intelligent eConnect® Power Distribution Units (PDUs).


Monitor the environment: Ensure equipment is safe from critical environmental conditions with CPI's environmental sensors and probes.


Protect equipment: Protect critical equipment and data with CPI's effective, yet simple, electronic access control solutions.


Optimize your system: Visualize trends of all activities in the room and cabinet in a single screen with CPI's simple, yet robust, Data Center Infrastructure Management (DCIM) software.
Learn more about how you can simplify your white space and optimize operations. Be sure to stop by the CPI and Anixter booth and watch the video below for a sneak peak at the cabinet ecosystem solution.
Can't make it to the event? CPI supports many customers in Europe from its office in Buckinghamshire in the U.K. You can schedule an office visit by clicking here.
Posted by Brittany Mangan, Digital Content Specialist at 11/19/2018 06:55:34 AM