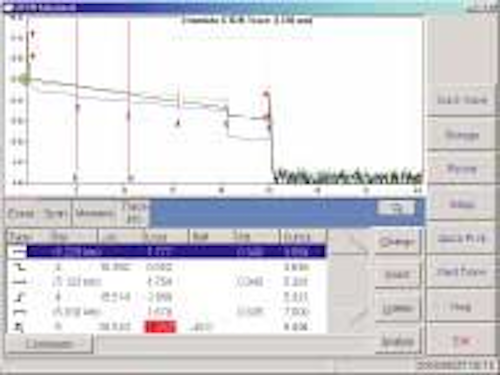 Years ago, Optical Time Domain Reflectometers (OTDRs) were big, expensive pieces of test equipment. Today, they're practically a commodity—more affordable, rugged, and portable.
OTDRs can be used for a wide variety of purposes; for example:
Installation—When laying out fiber, it is crucial to obtain complete OTDR measurements for every fiber installed. This way, the loss budget can be quickly obtained, and faulty splices, connectors or nicks can easily be detected and located.
Maintenance and routine checks—Lighting fiber and making modifications on a network often calls for OTDR measurements. Technicians use the equipment to get a quick view of the link and see where splices, connectors and fiber ends are located (along with their loss). An OTDR can also be used to perform routine checks on a network.
Troubleshooting in emergencies—An OTDR can be used to quickly locate an optical-fiber break.
PONs application—A Passive Optical Network (PON) can be characterized with an OTDR, which can also be used to locate events.
Monitoring in remote fiber test system (RFTS)—For many years, OTDRs have been used to monitor live networks. Downtimes are greatly reduced when OTDRs can instantaneously detect an alarm and locate the fault.
"OTDRs are an integral part of installing, maintaining and monitoring optical networks," says Tennati Sailaja, a marketing analyst from Frost & Sullivan.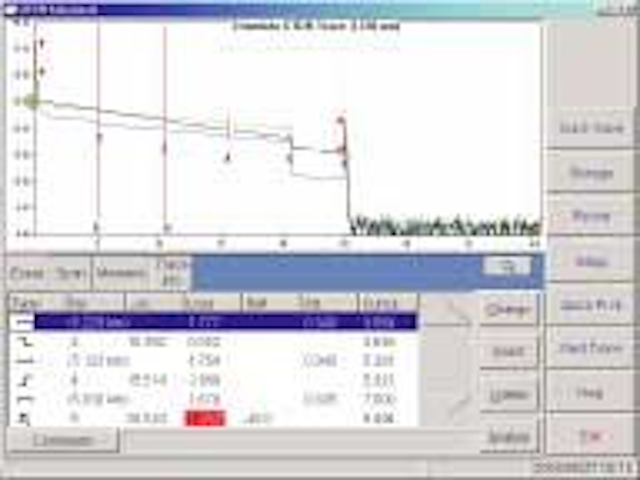 An OTDR's analysis gives link and section losses, as well as locations and losses of specific events along the fiber.
Click here to enlarge image
"The primary way of doing this [optimizing tester performance] is to improve the performance and accuracy of the instruments," Sailaja continues. "The second method is to integrate the instruments with other instruments—such as optical power meters and spectrum analyzers—in a single box, enabling the technician to rapidly move from making one measurement to the other."
The most common OTDR formats are Universal Test Systems (UTS) and so-called mini-OTDRs. Another is handheld.
UTS platforms have the advantage of offering all-in-one solutions. Often, however, these platforms offer more applications and abilities than needed by the typical installer. Mini-OTDRs are dedicated, more affordable and quick to boot up. They also tend to be smaller and lighter than a standard UTS.
When buying, you should consider two important aspects concerning software—the type used for acquiring the data, and the type used for processing and compiling the data. A key advantage is to have the same software that handles both of these tasks.
Performance is also an important issue, especially in today's healthy metro and enterprise markets where users need quick results for links that are typically short (up to 10 miles). A well-performing OTDR should give accurate results in less than one minute. Also, in these markets, events tend to be closer, and that's where dead zones are important.
Basic and low-end OTDRs start at roughly $5,000; others can cost more than $20,000. Installers must make their choice based on the level of performance they are seeking and the wavelengths they are testing.
The cost of components and their integration will also affect the OTDR's price. For example, multimode lasers are relatively inexpensive, whereas singlemode lasers get more expensive as the wavelength shortens. .
The good news is that OTDRs have evolved in the last decade and are now at a maturing stage, with few technological advancements anticipated in the next few years. That means now is a good time to consider buying an OTDR.
James Barnard is product manager of EXFO's (www.exfo.com) OTDR division, based in Vanier, Quebec. He can be reached at (418) 683-0211.