BICSI lines up staff for global push
With a new president stepping in and Australia gaining Region status, BICSI (www.bicsi.org) is gearing up for an aggressive global push in 2002.
Dec 1st, 2001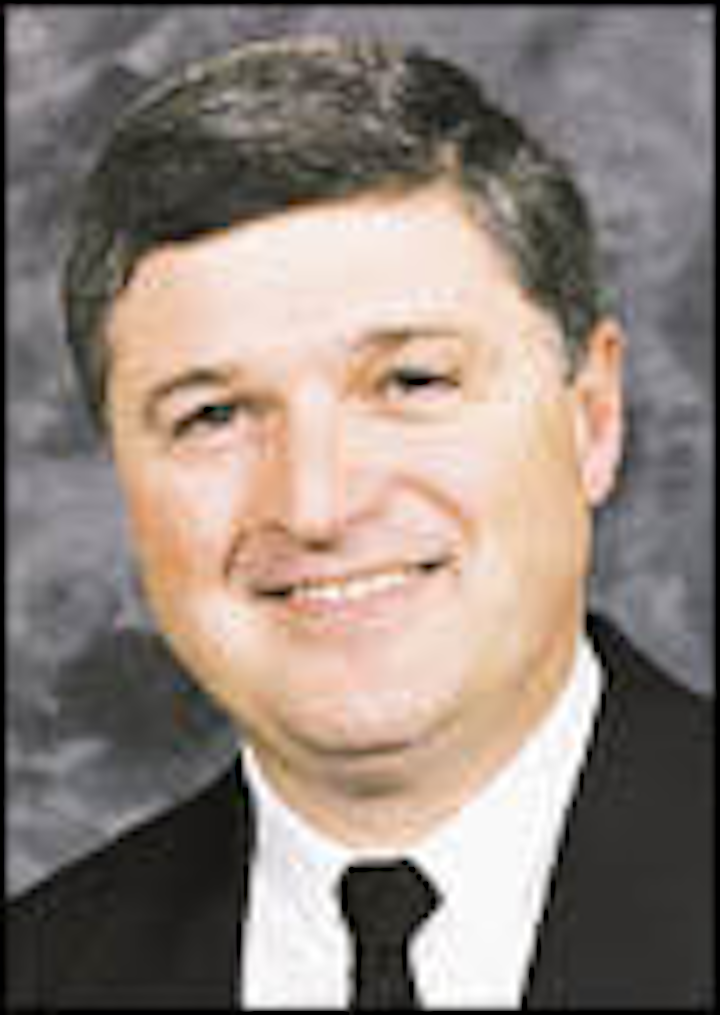 With a new president stepping in and Australia gaining Region status, BICSI (www.bicsi.org) is gearing up for an aggressive global push in 2002.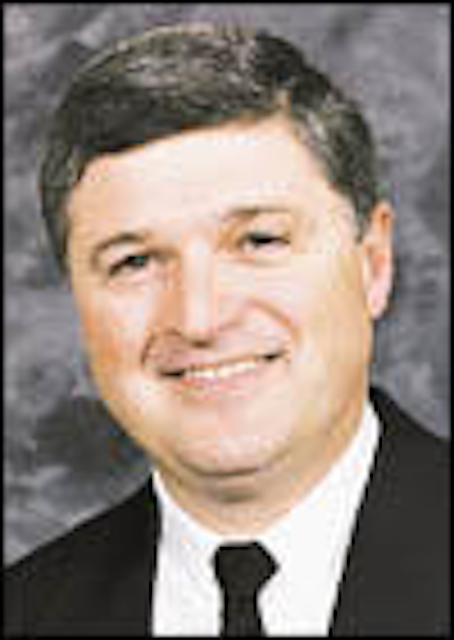 Incoming BICSI president John Payseur
Click here to enlarge image
John Payseur, who has served as president-elect since 2000, will succeed Richard Powell as BICSI's president this coming January. Payseur will serve a two-year term.

Meanwhile, Russell Oliver, previously BICSI's treasurer, was recently voted president-elect. He will become president in 2004, holding that post until 2006.

The president-elect oversees BICSI's global activities. Payseur has spent significant time during the past two years traveling the world furthering BICSI's global presence. During his tenure as president-elect, BICSI opened an office in Japan and recently saw Australia reach the 500-member mark.

Global activities include running conferences, overseeing the translation of manuals in multiple languages, and running international educational programs.
BICSI now has 22,000 members in 85 countries, and executive director Jay Warmke says having a global presence is an important part of the organization's strategy.
"Telecommunications is a global network," says Warmke. "The better the quality of this network, the more standards-based it has to be. Our industry helps the world economy, and our mission is to increase the quality of communications from a technology standpoint all over the world."
Warmke says Payseur will continue to play an important role in this strategy. He says Payseur will promote BICSI's globalization efforts by helping find answers to ongoing issues such as international membership fees.
"One of our challenges is to come up with an appropriate pricing model for services and products that BICSI offers around the world," says Warmke. "A $100 membership is not a big deal here, but it could be three months' wages for someone in Africa or one of the poorer nations of the world. We need to figure out how we set appropriate pricing based on the different economies around the world."
BICSI also announced that its Australia district has gained sufficient membership to earn Region status. Australia is now BICSI Region 8.
Warmke says the members in the Australian region will be asked to nominate anyone who is interested in running for the Board of Directors. Once identified by a nominating committee, they can be up for election for a two-year term.
Warmke says Australia's cabling market faces unique challenges that BICSI can help solve. He says that while the Australian market is similar to that of the United States, the isolated nature of the country offers unique geographical problems.
Many companies that set up shop in Australia often have difficulty finding supplier support for their products. Warmke says they tend, for example, to focus on low-bidding as their most important criteria for selecting a vendor.
BICSI hopes to show Australia the value of using a standards-based system, says Warmke, and how to choose vendors based on the quality of their materials.
BICSI also recently announced the results of its annual Board of Directors election. The directors will each serve two-year terms:
Mel Lesperance, treasurer. Lesperance has been a BICSI member since 1987. He has been a presenter at BICSI conferences and workshops, and a member of a committee to develop ANSI/BICSI/NECA Installa tion Stand ard. He is an active participant in the BICSI Standards Committee and a member of the Technical Information and Methods Committee Panel 10 and Panel 500.
Edward Donelan, Region 1 director. Donelan has been Region 1 director since January 2000. He is a liaison to BICSI's Governmental Relations Committee, a Global Member Affili ate Program Originator and a Panel 500 member.
Albert Feaster, Region 3 director. Feaster has been a past BICSI secretary, and served as chairman of the BICSI Bylaws Committee. He has been a member of the BICSI Cares board of directors, and is a member of the TIA Standards Committee.
Carole El Zein, Region 6 director. El Zein helped launch BICSI's first information meeting in Paris in April 1998. She has been responsible for promoting and hiring BICSI members across Europe, and is a district executive secretary.
---
INDUSTRY SPOTLIGHT
This column covers various industry- related topics. To submit a news item, contact Chief Editor Patrick McLaughlin
Tel: (603) 891-9222,
fax: (603) 891-0587,
or e-mail: patrick@pennwell.com.