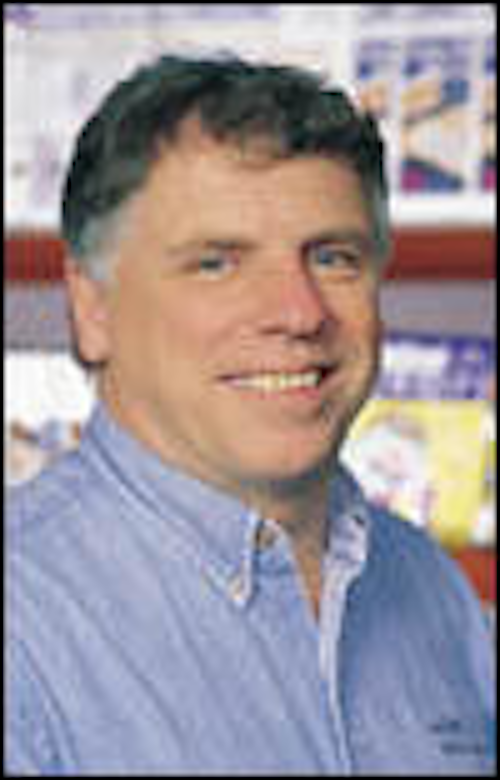 Top issues of the year included merger mania, cost-estimating software, residential networking, and the contracting business.
Before we can make our New Year's resolutions and move ahead into 2002, it would be a good idea to clean up the loose ends remaining from 2001, which is rapidly drawing to a close. Looking back over the year, it has been a topsy-turvy one for the cabling industry. In my case, and in the cases of many colleagues to whom I've spoken during the year, this craziness has been felt at both the personal and professional levels.
The year began promisingly, despite the aftershocks of the dotcom shakeout. I remember the mood at last winter's BICSI conference in Orlando, for instance, as being quite upbeat. Attendance was high, for both attendees and exhibitors, and there was little talk of an economic slowdown. And small wonder, too-the cabling industry had been growing rapidly and steadily throughout the 1990s.
By the summer BICSI show in New Orleans, however, the slowdown was the main topic of discussion, for the first time in my 10-year-long memory of BICSI events. A number of familiar faces were not present, because of corporate layoffs, and some other faces were there looking for jobs. Two long-time industry leaders, Masood Shariff of Lucent's Bell Labs and Dan Silver of 3M's Telecom Systems Division, announced that they had taken early-retirement packages from their respective enterprises. Thankfully, both are hanging out their shingles as independent consultants and will still be contributing their time and experience to the industry.
And then, only a month later, the unthinkable had happened- Sept ember 11th. A little more than a week after this terrible and terrifying event, Cabling Installation Expo, co-sponsored by BICSI and Penn Well Corp., was held in Providence, RI. The mood was subdued, and unbelief and shock still predominated. But those present were determined to get back to business, even if it might never again be business as usual.
Just recently, I attended the annual NECA show in Washington, DC. It was clear that, despite ongoing problems at the city's Ronald Reagan National Airport, show attendance was back to normal and business was brisk.
It is difficult, given the power and scope of national and international events over the last few months, to write about business issues in the cabling industry without seeming trivial or uncaring. But, as many political leaders have pointed out, it is important to move ahead, to get on with our lives, even though we can never forget those who lost theirs in September.
I am going to take that advice, and devote the remainder of this column to looking at some technical and business issues and trends that have emerged in 2001 and that are likely to continue into 2002. The four items that jump out at me from my review of 2001 are: merger mania, cost-estimating software, residential networking, and the contracting business.
Merger mania-There continue to be mergers and acquisitions within the cabling industry, taking place at a rate almost too high for a publication to keep up with them. Although only one of a number of such events during the year, the acquisition of both Microtest and Fotec by Fluke Networks is probably the change that will have the greatest long-term impact on the cabling industry.
In my July Crosstalk column, "Reading between the lines...," I predicted that Microtest would quickly be subsumed by Fluke Networks. Given the cutthroat competitiveness that has been the norm in that sector of the cabling industry for a number of years, it seemed like a reasonable prediction at the time. Given the strong public reactions to the column by both of the principals, however, it now seems to me that I overreacted to the situation. Recent conversations with Mark Johnston of Microtest and Jim Hayes of Fotec have convinced me that Fluke Networks is intent on preserving the autonomy and longevity of these two industry players.
Cost-estimating software-I have written this year about software developments in both Cabling Installation & Maintenance ("A new era ahead for cable management software," May 2001) and Cabling Contractor ("Software packages to help grow, maintain business," October 2001). But none of my research prepared me for the importance of software to the electrical-contracting industry, at least as displayed at the NECA show this fall. A good 20 vendors were offering business software packages of some kind, and the largest and most aggressive manned booths as spacious and ornate as any national manufacturer or distributor. I believe that, as business issues come to the fore in cabling contracting with the inevitable increase in competition in that area, voice and data contractors will quickly become as computerized as their electrician colleagues.
Residential networking-Interest in this growing market continued to rise during the year, as commercial and enterprise markets started to flatten. Karl Griffith of Graybar introduced me to a particularly interesting piece of company literature on this topic at the NECA show this fall. The Internet Home: Sales and Profit Opportunities for Contractors differs from other marketing literature, Griffith says, in that it contains the tools and materials he actually used in wiring his own home for voice and data. For more information on this catalog, visit: www.graybar.com.
Contracting business-As I have become increasingly involved with Penn Well's new publication, Cabling Contractor, whose premier issue came out in the fall at Cabling Installation Expo, I remain convinced that its area of coverage-the business of contracting-is a vital one. This is especially true in economically difficult times, when a downturn in business increases competition among contractors, allowing only the most business-savvy to survive. The winter issue is going to press soon. I urge anyone interested in this important topic to e-mail me at my address (see page xx). I'll see that you are on the mailing list for the next issue.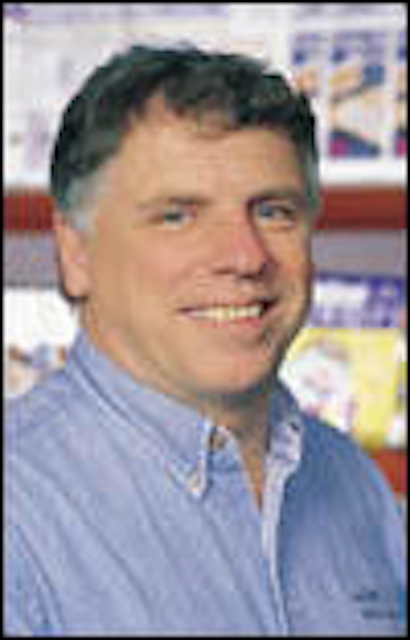 Click here to enlarge image
Arlyn S. Powell, Jr. is Contributing Editor for Cabling Installation & Maintenance. You can contact him at: arlynp@pennwell.com