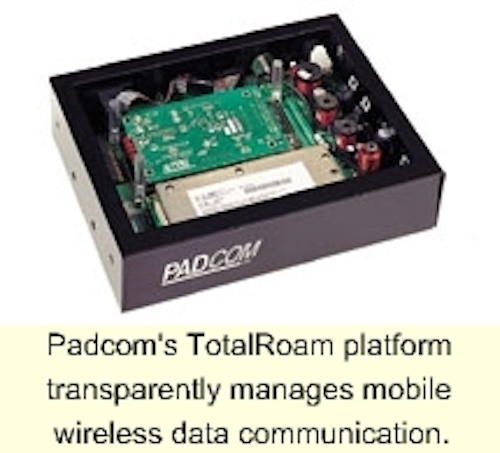 Police officers with the California Highway Patrol are getting and giving critical information faster, due in part to a recent upgrade to its communications equipment.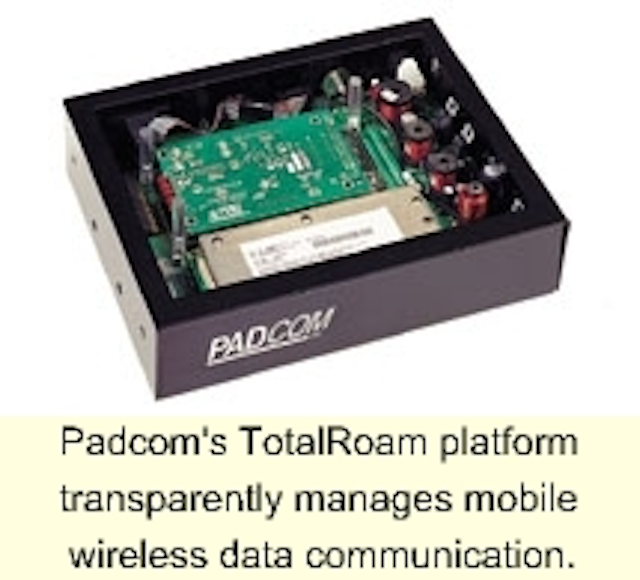 Padcom's TotalRoam platform transparently manages mobile wireless data communication.
Click here to enlarge image
Padcom Inc.'s (Bethlehem, PA) TotalRoam mobile data, in-vehicle platform is designed to manage data routing for wireless network communications. The upgrade to the California Highway Patrol (CHP) system handles incoming and outgoing data over one or more wireless networks. Officers use the wireless system to instantly and directly access critical information from databases covering vehicle registration, outstanding warrants, and any other information pertinent to the situation.
"On the beat, this is critical," says California legislator and CHP veteran George House, "to the safety of the officer, the safety of the citizens, and even to the safety of the people the officer investigates. Wide accessibility and thoroughness of information is essential to the vitally important protection of constitutional rights for any who are being investigated as offenders."
The platform will also enable the wireless transmission of information gathered by other onboard equipment, such as breathalyzers and global positioning systems (GPS).
More importantly, this system will provide flexibility for future. Currently, CHP uses the BellSouth Wireless Data Network for their wireless data communications, but the organization is considering adding cellular digital packet data (CDPD) coverage. CDPD is a system overlay for transmitting and receiving data over cellular networks.
The multi-network capabilities of the in-vehicle platform solution will provide a smooth connection between networks. This platform will be able to accommodate substantial increases in the number of units brought into service, with 2,500 expected to be activated in a rolling three-year upgrade. Moving to an Internet protocol (IP) solution will not be a problem since the platform accommodates the current BellSouth Wireless Data protocol and will let CHP use the same solution when the switch is made to open-system architecture.
In addition, the TotalRoam platform will be able to accommodate any new software developed for the mobile data system, and is designed for implementation of spread spectrum and satellite connections, both under consideration by CHP.
-Ryan Cliche