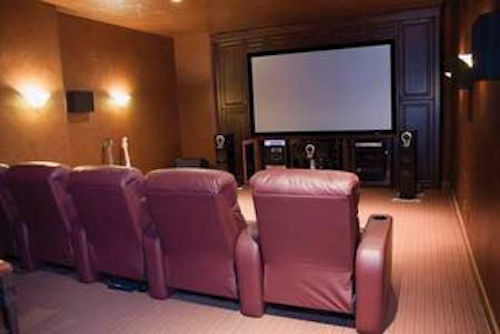 In the face of declining home sales, here's how residential installers can successfully transition to light-commercial projects.
by Betsy Ziobron
With a decreasing number of new-home sales and an increasing number of foreclosures, the housing boom that began in 2001appears to be officially over. While recent layoffs, price slashing, and dropping stocks have been taking its toll on U.S. homebuilders, it's no wonder that residential cabling installation has followed suit.
The good news, however, is that residential cablinginstallers can easily move into light commercial work where there are a surprising number ofopportunities.
Staying afloat
The residential cabling market started out slow, with less than 5% of homes being wired with structured cabling. But that grew rapidly during the housing boom as more technology-savvy home-buyers began demanding whole-house audio, security systems, home theaters, Voice over Internet Protocol, and high-speed Internet. Telcos and cable companies responded with Digital Subscriber Line, fiber, and service bundles; builders jumped on board.
Residential installers experienced with the many facets of a home theater installation are finding those skills transferable to opportunities with small-commercial cabling systems.
Click here to enlarge image
"We got into the untapped residential market in thebeginning and had a steady climb; now, about 50% of new homes are being wired up with some sort of structured cabling," says John Pryma of Honeywell Cable Products (www.genesiscable.com). "I believe that builders are finally realizing that structured cabling provides a valuable option, and if they don't pre-wire for whole-house voice, data, and video, home buyers won't think they're getting all the amenities they should."
While new homes are still being wired, the number of new homes has dropped and prices have decreased. Consequently, projects are fewer and homebuilders are paying less for residential cabling. Some residential cabling installers are seeking new opportunities by offering more cabling and systems, from telephone key systems and high-speed Internet to security, entertainment, audio, and even heating/ventilating/air-conditioning (HVAC) and lighting control.
"With the reduction in the home building market, we are seeing increasing numbers of contractors getting trained in areas they wouldn't have in the past," says Ed Constantine, senior product manager for wire,cable, and home solutions at ADI (www.adilink.com), a wholesale distributor of security and low-voltage products. "Today's installers are looking to provide complete integrated solutions. For example, we are finding traditional security dealers taking courses in custom electronics and vice versa."
While the downturn is of concern, Pryma points out that with many homeowners reluctant to sell or build new in the current market, remodeling is on theincrease. "Whether a home is new or not, many are eventuallygoing to want or need a home office or theater, and there's more time and materials in existing construction where builders can't knock down the price per home," says Pryma. "Many security installers are well-positioned to wire existing homes for data or other systems—they know how to hide wire under baseboards and are more prone to get the leads since they already do a lot of existing construction."
Opportunity knocks
While the home installation market experiences a slowdown, the commercial market is doing well; many small businesses are underserved and an easy segue for residential installers. According to the latest census data, there are 5.7 million businesses in the U.S., and 5 million of those are considered small businesses of 20 employees or less. Large corporations do not dominate the U.S. economy, and in fact, small businesses produce more new jobs annually than do large businesses.
"It's easy to see that it is the small businesses that are growing and really the engine that feeds our economy," says Pryma. "Huge corporations are constantly laying off and consolidating. But when a small two-person insurance agency acquires more work and hires just one more person, their employment goes up 50%."
Small businesses around the country are typically underserved when it comes to structured cabling. Most medium-to-large installation contractors don't want to take on jobs that encompass anything less than 100 drops, and many don't even want jobs of less than 1,000. But even in a 20-person office,everyone needs a voice and data connection, and additional drops are always required for fax machines, shared printers, conference rooms, and wireless access points.
"If you're a small commercial office that needs a phone system or network, you're often not sure who to call," says Pryma. "The phone company might come in to do your phone system, but there often isn't one company you can call to take care of everything—security, audio, voice, and data. Often, the smaller contractors only specialize in one area, and it doesn't always payfor them to put together a crew for such a small job."
Pryma points out that while some residential installers are afraid to take on a small office because they think it's a far cry from what they're used to, wiring a small business of 50 drops or less is not much different than wiring up a large home.
"Depending on the type of business, installers can put in a high-end residential key system or a single 19-inch rack," he says. "Many of the commercial systems are similar to residential, and installers need to think of a small business like a high-end home."
Pryma continues, "If I compare the doctor's home to his clinic, the doctor has an entertainment system and whole-house audio, and maybe at the clinic, there's a plasma TV in the waiting room and whole-office audio for music and intercom. The doctor may have surveillance to see who's driving into the driveway, and maybe the clinic has surveillance to monitor the parking lot. It's really the same stuff. Even the equipment is somewhat interchangeable."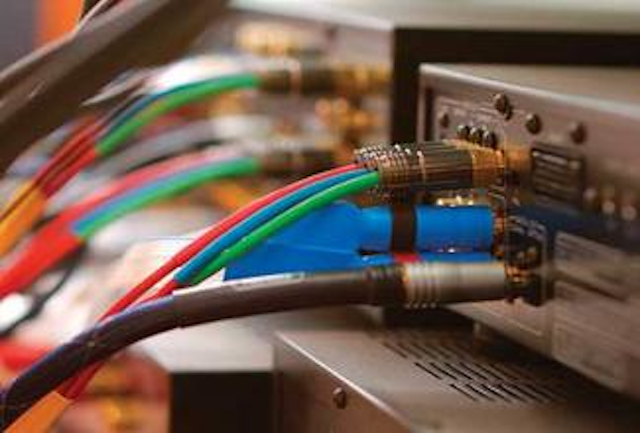 Behind the beautiful façade of a home theater is a cabling system that, like those in commercial buildings, must be properly designed, installed, and maintained.
Click here to enlarge image
According to Pryma, some of the best light-commercial businesses for residential installers to consider include medical and law offices, insurance and real estate agents, retail stores, and hospitality venues such as restaurants, motels, and sports bars. The top ten states for small businesses are California, New York, Texas, Florida, Illinois, Pennsylvania, Ohio, New Jersey, Michigan, and North Carolina, which together account for 2 million of the nation's 5 million small businesses.
"Many owners of high-end homes are also small business owners, and they want to choose someone they trust, in part because they don't often know what they need," says Pryma."It also goes both ways. It can be the light-commercialinstaller starting with the office and then acquiring work at the proprietor's home. I recall one contractor who wired up a family business, and then in the span of two or three years, he made over $800,000 wiring up the homes of the family members."
A helping hand
In 2005, ADI teamed up with 10 prominent vendors,including Honeywell Genesis Series Cable and Leviton ¿ (www.leviton.com), to help residential contractors expand theirhorizons into the light commercial space, design and sellintegrated solutions, and increase their revenue. TheSNAP-IT Program, as it came to be called, celebrated its200th participant in July 2007.
SNAP-IT consists of training, support, and marketing tools tailored to specific small-commercial environments. "Now, a dealer can walk into a law office or doctor's clinic with a very nicely prepared piece of collateral tailored to that specificenvironment," says ADI's Constantine. "Since July, we've signed on another 45 dealers, and we're very committed to helping them succeed and grow their business."
In addition to the SNAP-IT Program, ADI helps dealers find new opportunities in custom electronics, home automation, and retrofits through a variety of courses, includingCEDIA (Custom Electronic Design & Installation Association; www.cedia.org), Home Theater Audio Boot Camp, networking/IP training, and high-definition video training, as well as interactive demonstrations, seminars, and manufacturer training.
One of the key topics of the SNAP-IT training program is to provide direction to residential installers on how they can become involved in light-commercial wiring. "Residential installers can approach existing residential clients about their smallbusinesses, and on a local basis, they can go to city hall and find out which businesses are changing address and pulling permits and licenses," says Pryma. "Word of mouth isalso important. A lot of these residential installers belong to Rotary Clubs where they can make it aware that they are movinginto the light-commercial environment."
The same, only different
When it comes to training, Pryma reiterates that the difference between wiring a small commercial office and a large home are minimal. While the primary difference is the punchdown wiring scheme (568A for residential and 568B for commercial), there are minor differences between the TIA-568 commercial and TIA-570 residential standards, testing, wireless, and bandwidth. The SNAP-IT Program lets dealers contact participating vendor members directly for specific training.
"Honeywell's training is geared toward the residential installer. We give them arefresher on residential cabling and then switch over to light commercial," saysPryma. "All of a sudden, a bell goes off, and they realize that it's the same process they've been doing already."
Pryma concludes, "Yes, it's a fact that there is a slowdown in the res dential market, but the commercial market is doing well, and if you're wiring homes, you should be able to wire a small business."
BETSY ZIOBRON is a freelance writer and regular contributor to Cabling Installation & Maintenance. She can be reached at: bziobron@comcast.net