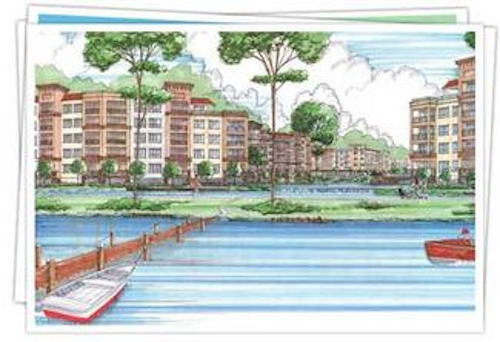 Partnering with North Carolina real estate structured cabling solutions provider iconnect Technology, CommScope Enterprise Solutions (www.commscope.com) is helping to make Langtree At the Lake (langtreeatthelake.com) in Mooresville, NC one of the firstconnected communities of its kind.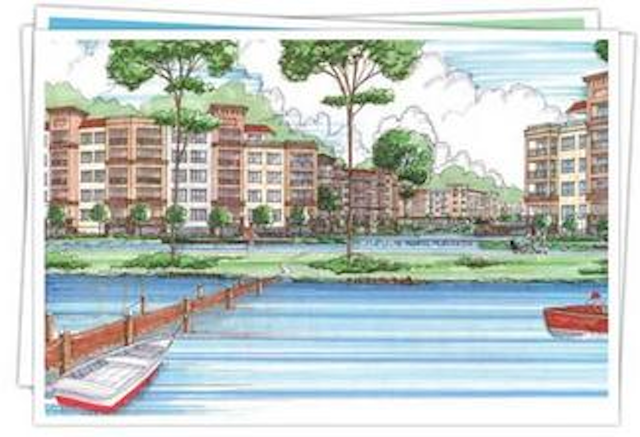 An intelligent building infrastructure solution (IBIS) will be installed at Langtree At the Lake in North Carolina in hopes of establishing a totally connected community.
Click here to enlarge image
Although the companies are early in the project's design phase, with completion targeted for 2014, Langtree At the Lake will be a 125-acre development of luxury condominiums, health clubs, and a restaurant, with a communications network that will enable residents to shop for groceries online, rent boats via the Internet, listen to satellite music, and access IP telephones and television.
CommScope, located in nearby Hickory, NC, was selected for its familiarity with the area, knowledge of the industry, and available resources. It plans to use its Uniprise cabling products to address the diverse objectives of each business, residence, and leisure club. CommScope'sintegrated copper and fiber solutions will also be employed to meet all networkrequirements.
Langtree At the Lake developers are counting on a reliable network to pave the way for lavish amenities not considered in typical rural communities, and iconnect President Shohn Petty says, "By using our vast experience to implement common physical layer infrastructure solutions, we are helping save money through elimination of disparate physical layer network infrastructures."
Shohn continues, "Residents and commercial tenants will experience thepower of integrated technologies as well as the efficiencies and economies of scale that result from an engineered Intelligent Building Infrastructure Solutions (IBIS) master technology plan." IBIS is a common cabling platform for integrated telecommunications, office and building automation functions.
Mark Peterson, senior vice president/global marketing at CommScope Enterprise Solutions, adds, "The major benefit that CommScope brings to the table with Uniprise is a wide range of physicallayer solutions with a single point ofcontact. We provide a complete solution so that the developers won't need multiple vendors to create a successfulnetwork."