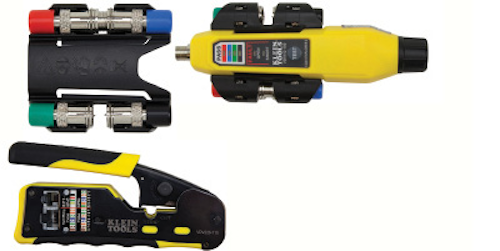 industry honors
Michele Neifing of OFS named BICSI ICT Woman of the Year
OFS, a designer, manufacturer, and supplier of fiber-optic products, announced that Michele Neifing has been named BICSI ICT Woman of the Year. According to BICSI, the award "recognizes an exceptional woman in the information and communications technology (ICT) industry who has significantly impacted the growth and advancement of women in the industry."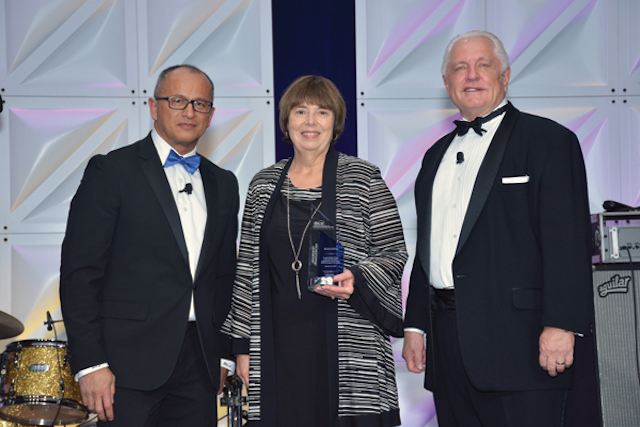 Pictured left to right, BICSI President Jeff Beavers, Michele Neifing, and BICSI Executive Director and CEO John Clark
Ms. Neifing, director of OEM sales and marketing for OFS, said, "I am deeply grateful for this award and to the many remarkable individuals at BICSI and OFS who have inspired and supported me over the years. One of the most rewarding aspects of my career is a sense of accomplishment from volunteering and mentoring others in the ICT industry."
Per a statement, "Michele has been a contributing member of numerous BICSI committees and subcommittees over the years. Her involvement includes serving as former chair of the BICSI Membership Outreach and Development Committee. She is also a founding member and current chair of Women in BICSI."
Nominations for this and other BICSI awards were submitted on or before November 2, 2018. BICSI presented the awards during a banquet at the end of its Winter Conference and Exhibition in January.u
£

5g networks
3.5-GHz-capable antennas target macro, small cell densification
CommScope has introduced new 3.5-GHz-capable antennas for macro and small cell densification to help increase network capacity and migration to 5G. According to the company, customers deploying newly licensed spectrum bands will be able to increase capacity in existing LTE networks and prepare for future 5G networks with CommScope's 3.5-GHz-capable base station antennas.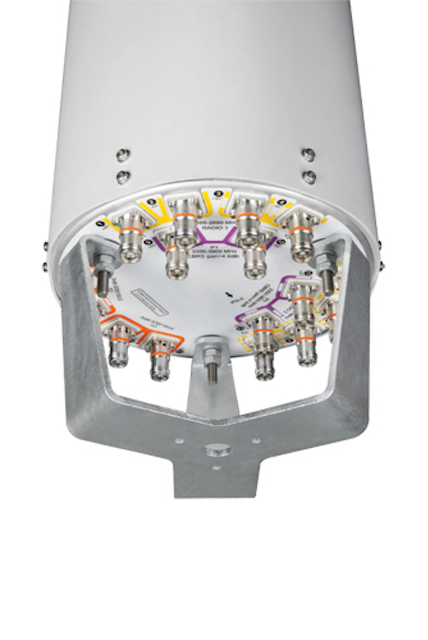 The new antennas support 3.5-GHz frequencies for macro cell and outdoor small cell deployments with a variety of single-band and multiband options available, including beamforming. Future-ready as part of the path to 5G and compatible with LTE and earlier radio technologies, the new units also enable spectral efficiencies with carrier aggregation, higher-order MIMO, interference management and beamtilt capabilities.
"There are a limited number of RF products, including base station antennas, combiners, and tower-mounted amplifiers, available to the market for 3.5-GHz bands," asserts Iain Gillott, president of analyst firm iGR. "3.5-GHz-capable base station antennas and RF path equipment for macro cell upgrades and outdoor small cell deployments will be critical for operators that are strained on network capacity."
New CommScope 3.5-GHz antennas and filter products now available include: sector antennas for macro cells with 2.3-GHz beamforming; multiband antennas and combiners for macro cells with 1400-MHz support for use in the European Union; both 65-degree sector and quasi-omni small cell antennas; and combiners and tower-mounted amplifiers supporting 3.5-GHz macro cell and small cell deployments.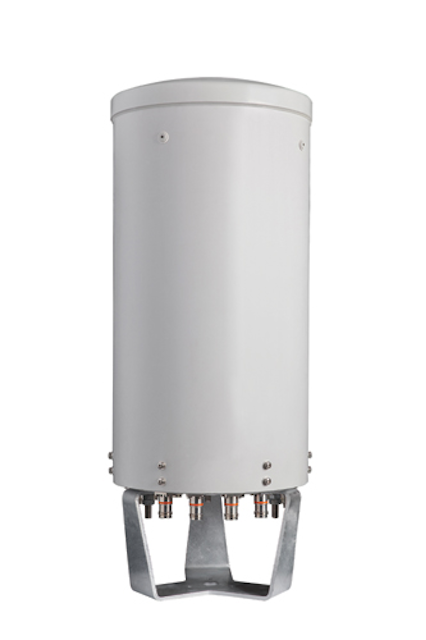 "Network capacity is pushed to its limits, particularly in densely populated urban areas where additional sites are difficult or impossible to secure," says Farid Firouzbakht, senior vice president for mobility solutions at CommScope. "Supporting 3.5-GHz spectrum with antenna designs that additionally offer spectral efficiency are two ways CommScope's 3.5-GHz-capable antennas open up new avenues of capacity."
market outlook
R&M market outlook: Networks installed now set course for decades to come
In its market outlook for 2019, Reichle & De-Massari (R&M) portrays this time in the industry as a decisive moment. The globally active developer and provider of cabling systems therefore recommends being more precise than ever with forward planning for networks, whether for public broadband deployments, private data networks or data centers.
R&M says it splits the market into areas for public networks, data centers and local area networks (LAN). "Those planning and building networks today are now setting the course for several decades," contends R&M's chief marketing officer, Andreas Rüsseler. "Infrastructures for fiber-to-the-home, mobile communications, the cloud, smart business, smart factories, smart buildings, smart cities and a wide range of digital applications require a capacity for data traffic that will continue to develop dynamically for decades to come."
According to Rüsseler, there are several reasons for this trend.
The digital revolution is changing requirements. From this, Rüsseler concludes: "It is essential, in every project and at every network level, to plan and build infrastructures for huge volumes of data and data transmission that is secure and instantaneous at

all times."

R&M anticipates that "extensive investments in blanket development will only pay off in the long term. Planners and network operators should therefore opt for long-lasting, high-qualit

y products."

The company further emphasizes that "valuable fiber-optic cables, which are used more and more frequently nowadays, should not need to be replaced after a few years just because they were inadequately measured to

begin with."
New dimensions are now to be seen in all ICT infrastructure markets, notes Rüsseler. "Many new technological concepts are coming into focus, bringing with them new opportunities and possibilities for the future.
"Take the Internet of Things (IoT), for example," says Rüsseler. "Data can be merged easily and used for multiple functions.
"Another example is blockchain, the tamper-proof data transaction system," R&M's Rüsseler continues. "The technology is based on a cryptographic, continuous and remotely organized daisy-chaining of data sets," he explains. "It uses many data centers which work in parallel and permanently synchronize the blockchains via fast networks."
The volume of data today lies at 2.5 quintillion bytes per day; around 90 percent of the world's data has been generated in the last two to three years. R&M notes that, per this and other information from Cisco's latest Visual Networking Index (VNI) analysis, that's just the beginning. The number of internet users is increasing by 7 percent per year, and social media gains 11 new users per second.
"These trends in the connectivity market confirm our long-term expectations," concludes R&M's Rüsseler.
network cable
Cicoil's ultra-flexible coaxial cables target high-speed data, video transmission applications
Cicoil now offers ultra-flexible coaxial cables for high speed data and video transmission applications. The company says the new cables' low-capacitance designs offer maximum signal integrity, low line-to-line skew, and protection from extremely harsh environments.
Cicoil's standard 30 AWG coax cables are available in 50 Ohm and 75 Ohm versions with 1 to 8 coax conductors, and are excellent for use in mil-aero, space, medical, marine and commercial applications, the company says. Unlike industry standard coax products, the Cicoil version has been designed for tight routing installation, continuous motion, phase stability, as well as exposure to excessive heat (+329 deg. F) and extremely cold (-85 deg. F) bend-temperatures.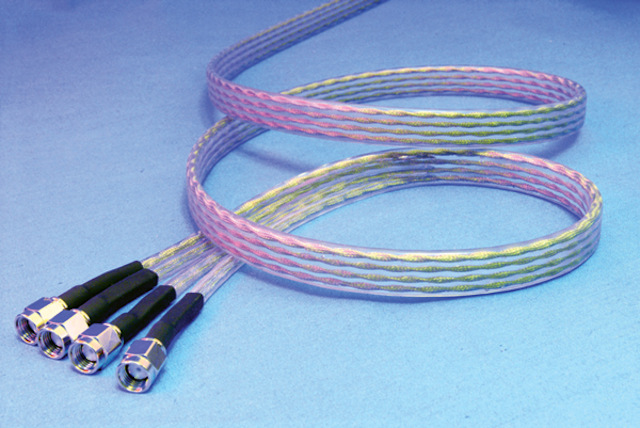 The flame-resistant cables contain no halogens, and offer space and weight savings advantages, Cicoil says. Additionally, according to Cicoil, the durable coaxial cables are self-healing from small punctures and will not wear, crack or deform during a lifetime of more than 10 million flexing cycles, or long-term exposure to constant motion, kinking, vibration, corrosion, water, steam, shock, sunlight, radiation, operational stress, autoclave, humidity, ozone, UV light and many chemicals.
The cables are available in continuous lengths, breakouts, custom formed shapes, cut to order, or as fully terminated assemblies. Custom designs and RG styles are also offered. When a non-adhering jacket surface is desired, Cicoil offers its SlideRite and GlideRite low friction coating options by request.