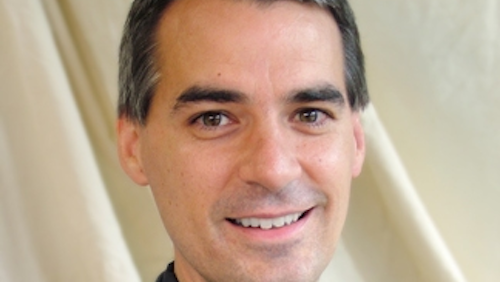 Within the span of a few days, I learned of the deaths of two men Iknew.
Andy Wilson was a coworker of mine for a number of years. The long-time editor of a trade magazine called Vision Systems Design, Andy was a prolific writer on the topic of machine vision systems. Andy passed away in his early 60s, one day before the start of a large trade show in the machine-vision industry he served. News of his death sent shockwaves through the professionals gatheredthere.
Andy had moved back to his native United Kingdom a couple years before his death, and I hadn't seen him since. We stayed in touch infrequently. But I considered him a friend just as much as I did when we saw each other regularly. We experienced some of life's most-emotional moments together, which has a way of bonding people. And we shared conversations that ranged from zany to philosophical, and often back to zany again. More importantly, we had roles in common. And I don't mean trade-magazine editor. I mean husband, father, son, friend. I miss Andygreatly.
Less than a week before Andy's death, David Asta, a veteran of our industry, passed away after a sudden illness. He was 58. David was a senior data center applications engineer with Panduit, and was a member of several groups including the BICSI Standards Committee and the TIA Fiber Optics Technology Consortium. I interacted with David a handful of times or so—enough to form the congenial business relationship we shared. Undoubtedly many in the industry including of course David's Panduit colleagues and his fellow committee members had lengthy relationships with him and are reeling from thenews.
Today I grieve the passing of a man I knew well and a man I didn't get to know well enough. I'm reminded of the biblical lesson I first learned as a young boy: If today is your day, will you be ready? I understood the point: Live in such a way that you won't fear your judgment day. However, even back then I also heard another question in that teaching: If today is your day, have you left all your relationships in goodstanding?
So I don't seek explanations why these two men are no longer with us. I gave up demanding those types of answers long ago. I just try to appreciate the time I did have with them, even if it wasn't enough. And if they shared anything with me—anything at all—that I can in turn share with others, then the essence of each of them lives on.