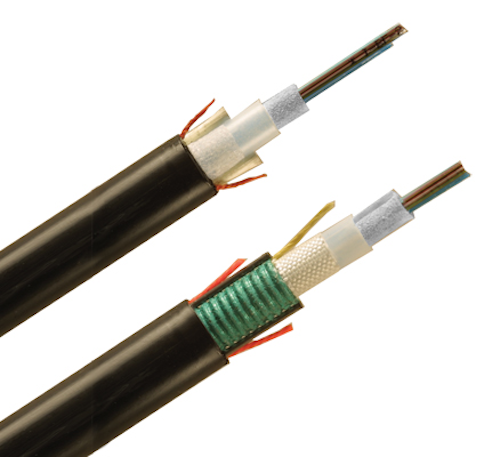 Platinum Honoree: Rollable ribbon cables
Specifically developed to offer the highest density possible relative to cable size, the AccuFlex Rollable Ribbon Cable and AccuRiser Rollable Ribbon Cable offer the benefits of both flat fiber ribbons and loose fibers in one cable. The resulting cables require less space, allowing installers to double the density of existing pathways when compared to standard indoor cable designs.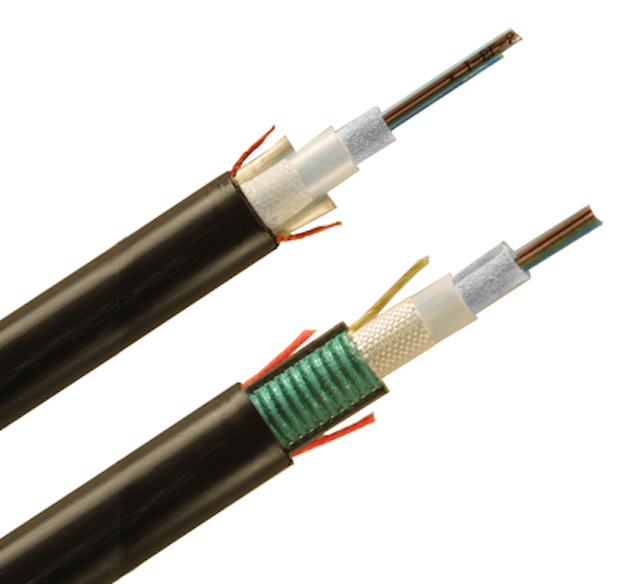 This capability is fueled by incorporating a new fiber ribbon technology from OFS into these cables—rollable ribbons, each of which consists of 12 optical fibers partially bonded together at selected points. Recent additions to the AccuTube+ cable family include cables with 432, 576, and 864 rollable ribbon fibers. The line also features cables with 1728 fibers in single-jacekt and light-armor construction, as well as with 3456 fibers in single-jacket construction. "Field-proven in North America, the original AccuTube Ribbon Cable is well known in the industry for its rugged durability, fiber protection, ease of installation, and readily accessible fiber ribbons," OFS says. "This cable design features totally gel-free buffer tubes in a standard loose tube construction and exhibits superior coiling and handling when compared to other high-fiber-count cable solutions."
OFS, www.ofsoptics.com
Gold Honoree: LinkRunner G2
Using the LinkRunner G2 with its wired Ethernet capabilities and hardened Android OS, the technician gets the job done from start to finish—not only for network testing, but for all aspects of their workflow. Technicians can receive a trouble ticket, review documentation, test the network, automatically document the results, and use other vendor-specific applications to triage and configure connected devices.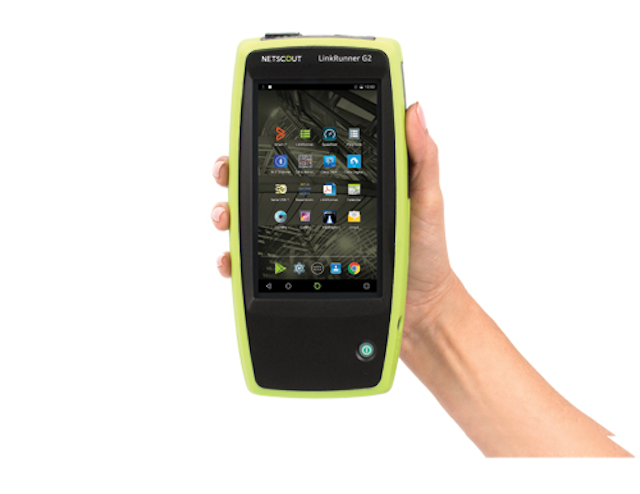 The patented TruePower PoE test supports 51W UPOE under load at the powered device. With this capability, LinkRunner G2 provides a simple-to-understand pass/fail indication, and the loaded level of PoE as well as the requested versus received power. In addition to testing PoE, LinkRunner G2 tests 10/100/1000Base-T; 100/1000Base-X; distance-to-fault; discovery of switch/slot/port and VLAN/voice LAN; DHCP, DNS and gateway connectivity; ping and TCP port connectivity; and packet reflection up to 1 Gbit/sec. Through the use of vendor-specific mobile apps and its own custom hardware, LinkRunner G2 enables network professionals to execute their entire workflow on a single device.
NetScout, enterprise.netscout.com
Silver Honoree: High-density fiber enclosure
The Infinium high-density fiber enclosure was developed based on extensive research and interviews of industry end-users, who helped shape the key features found within the enclosure. It is easy to work with, allowing for one-person installation, with a tool-less feature set, and versatile cable management options to help protect fiber at every point.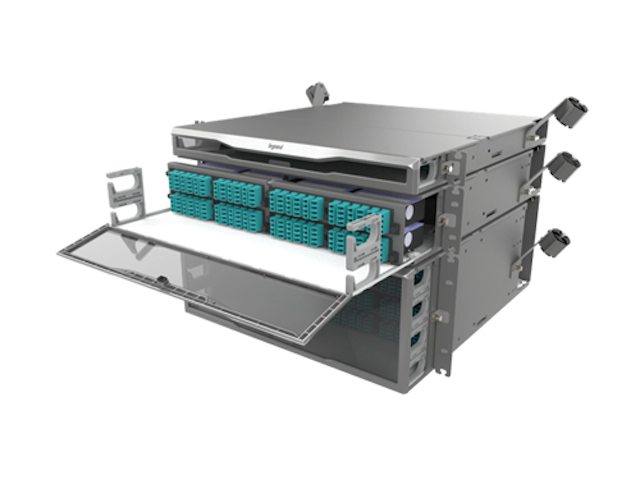 The enclosure features internal LED lighting in the rear, a white drawer face and removable top covers, which allow for improved visibility for the technician. The rear-pivot slack arms, cable attachment brackets, and front jumper management protect the fiber at all points.
Legrand, www.legrand.us