Selecting a cable-management system for the future
Consider adaptability, cable protection, ease of use, and customer service when choosing cable-management equipment to ensure long-term network performance.
Oct 1st, 1999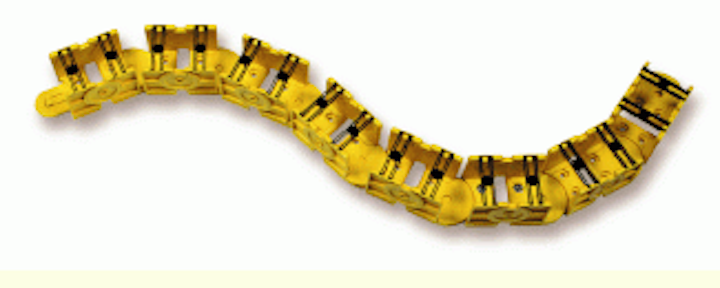 Consider adaptability, cable protection, ease of use, and customer service when choosing cable-management equipment to ensure long-term network performance.
Walt Takisak
Telect Inc.
The rollout of new protocols and high-capacity systems is creating fiber networks that handle increasing amounts of traffic, representing to the end user more revenue than ever from a single fiber strand. But along with increased capacity comes increased risk; loss of a single fiber not only means lost revenue, but also the potential to lose valuable customers in today`s competitive environment.
In high-capacity networks, fiber management and protection are essential. Choosing the right cable-management system to route and protect fiber is a critical first step in ensuring long-term network performance. But routing and protecting cable are only part of what a superior cable-management system should do. The astute network planner looks for a feature-rich system that can meet today`s demands and tomorrow`s uncertainties.
The ultimate goal in seeking out cable-management options should be to find a system that offers maximum protection and routing capabilities while still enabling rapid deployment in current--and future--network environments. The ability to deploy rapidly in complex environments has become a serious concern. The more quickly a network is built, the more quickly it generates revenue. Other factors such as ease of engineering, expansion capabilities, and flexibility for future installations and topologies play a critical role in ensuring network profitability.
Specifying the proper cable-management system to use with a particular installation does not have to be complicated. Today, many companies offer dedicated systems to protect and route fiber-optic and high-level copper cabling from entrance facilities to termination points. During the last decade, a vast array of cable-management products has emerged, providing the user with a range of choices in materials, designs, and installation methods. Determining which of these products is best-suited for an installation can be difficult, but by following a few simple guidelines, you can select the ideal system.
Adaptability to change
A cable-management system should be easily adaptable to whatever new expansion or change lies ahead, while maintaining the ability to retrofit into existing systems. Recognize that in today`s environment, change is just about the only constant. By selecting a system that can handle expansion and retrofitting with little or no service disruption, you assure yourself of maximum revenue from the network.
Indeed, change has already come into play with respect to the addition of fiber to existing networks. In the past, cable management traditionally was limited to the central office of a local-exchange carrier. These cable-management systems were quite basic, providing a route for cable between equipment by using the overhead superstructure. Attention to cable management was minimal, and the products used typically were limited to ladder rack, metal cable trays, or grid-pattern meshing.
The communications industry has come a long way since those days. Cable management is now a necessity not only in central offices, but also in the entrance facilities and telecommunications closets (TCs) of premises and campuswide local area networks (LANs). Today`s environment dictates the use of cable-management systems that allow for easy expansion and retrofitting. Federal regulations even encourage this type of system for some installations.
According to the National Electrical Code`s rule NEC-770, outside-plant cables must be terminated 50 feet from the entry of a building unless those cables are contained in rigid conduit. This type of safety guideline has increased the importance of using a cable routing and management system that can be expanded and accessed easily as networks grow.
Access and ease of change are critical issues for any network planner and key concerns when selecting a cable-management system. It is no longer acceptable or workable to pile bundles of cable, layer upon layer, when changes are made. While fiber-optic cables have been constructed to handle abuse, they still require some protection. The crush-resistance and pull tension on many fiber-optic riser cables now meet or exceed those of copper cables, but nevertheless, optical fiber is still susceptible to damage.
Telcordia Technologies (Lisle, IL), formerly Bellcore, recommends that fiber jumper cordage not exceed 2 inches in depth (pile-up). With this in mind, cable changes can be problematic with the wrong cable-management system in place. To reroute copper cables is one thing; to retrace optical jumper cordage is another. Access and ease of changes can prove costly from a maintenance standpoint if they are not planned ahead of time.
Also look closely at retrofitting capabilities. Retrofitting can become an expensive operation and sometimes virtually impossible if you`re using the wrong cable-management system. Not all brands are adaptable to each other, so carefully analyze each brand under consideration to make sure it has the ability to interface easily with other brands that may be installed within the structure.
Adding another bay or routing cable sweeps is also a problem in many systems. If you use a trough system or a cable tray, the installer must remove all cables from the system, measure location, then cut the trough to add the junction or drop.
A modular cable-management system such as Telect`s CableLinks system is suitable for changing network environments. Its design features a series of flexible, sturdy links that snap together to form a secure path for fiber or copper cable, whether you are retrofitting or expanding the configuration. The system allows the installation of junctions and drops without having to move any cable or cut any parts, saving material and sparing technicians hassle during the job.
Maximum protection
One of the most important factors to consider when selecting the right cable-management system is the protection of fragile fiber or high-performance copper cabling. After all, protection is what a cable-management system is all about. While there are many products on the market offering cable protection, not all are created equal. Carefully examine each system to be certain it offers maximum protection and adaptability for a wide range of configurations.
A premium cable-management system provides maximum protection from point to point, including critical bend areas. Bending that occurs during routing of either fiber-optic or copper cables can be detrimental to the network`s long-term performance if you do not provide proper protection.
When dealing with runs in semicircular or oval sweeps, which are now common in many configurations, bend- radius protection becomes even more critical, particularly for fiber.
Even if the installation does not currently have dedicated areas, future growth may necessitate the need for such a design. Anticipate future needs by selecting a system that offers protection in a variety of configurations.
Also consider a few other points when analyzing the overall protection of a cable-management system. Check out the system`s weight-bearing ability, which is important because systems that sag under heavy loads may actually cut through the cable they were intended to protect. Look for a system that is sturdy enough to meet your current and future needs. Also, verify that all components used in the system are compliant with Underwriters Laboratories (UL--Melville, NY) requirements for flame-retardance and halogen-content in plastics.
Ease of use and customization
Because time is money in today`s business environment, it makes sense to select a system that is quick and easy to install and customize. Rapid deployment for new network construction is important, and quick installation can result in significant cost savings. Select a system that best meets the specific configuration with the least amount of cutting and adapting of parts, regardless of the number of turns, bends, and drops in the design.
Many systems work fine for straight runs but require labor-intensive cutting and assembly to adapt parts for direction changes. So look out for systems that require junction kits and special parts and tools. Modular systems, on the other hand, provide for more streamlined installation and customization, significantly reducing the time to get a network up and running.
Be sure to do all necessary research on cost comparisons. Base your figures on the estimated total cost of ownership, and look at the material, the installation labor, and the cost to make changes now and in the future. These combined numbers will represent the total cost of ownership, rather than just the cost of the components that will be used to accomplish the job.
Each system is different, and all require different degrees of labor. Systems that require extensive cutting and filing, as well as junction kits, can add to the project cost. Again, ease of installation and waste minimization are key, and modular systems provide both.
Customer-service availability
To the user of a cable-management system, the system`s most important attribute is certainly customer service--when customer service is needed. Don`t overlook a vendor`s ability to provide assistance. Thoroughly examine the company`s customer-service capabilities, make sure the representatives are available at your convenience, and be sure the company provides you with reference material you can use on your own.
The company you select should be willing to help plan the system, identify needed components, answer questions, and alert you to potential problems before they occur. In reality, you are purchasing the company`s expertise in addition to its parts. Today, many companies are putting detailed reference material on their Websites. This information can be useful, especially during planning.
Unfortunately in some cases, cable management is the last topic on the mind of a network planner. After dealing with the transmission or router equipment, interconnection hardware, cable selection, installation details, and scheduling, cable management is sometimes sacrificed. A good cable-management system will pay for itself quickly, then pay significant dividends in the long-term when access, changes, and expansion do not cause service disruption. The time and money spent on a premium cable-management system is an investment in the network`s future performance.
Careful analysis of the available products, as well as a thorough examination of your existing and future needs, will assist in the decision-making process. Adaptability to change, cable protection, cost of ownership, ease of installation, deployment time, and customer service all play key roles in your decision. By selecting a system that excels in each of these areas, you will not only get more for your dollar today, but also you will purchase a system that can meet your needs tomorrow.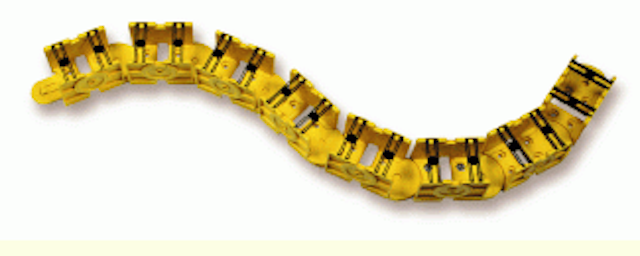 Click here to enlarge image
Flexible-channel cable-management systems like this one from Telect bend to route cable wherever it is needed.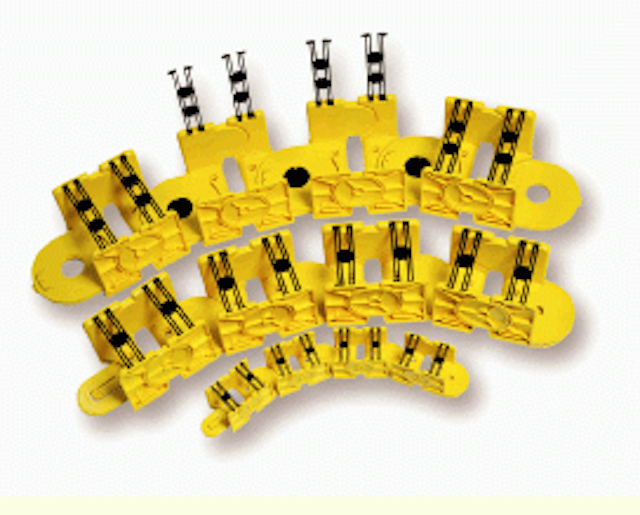 Click here to enlarge image
A modular cable-management system provides options for channel capacity. The system shown here, CableLinks, includes three individual link sizes and features snap-fit assembly.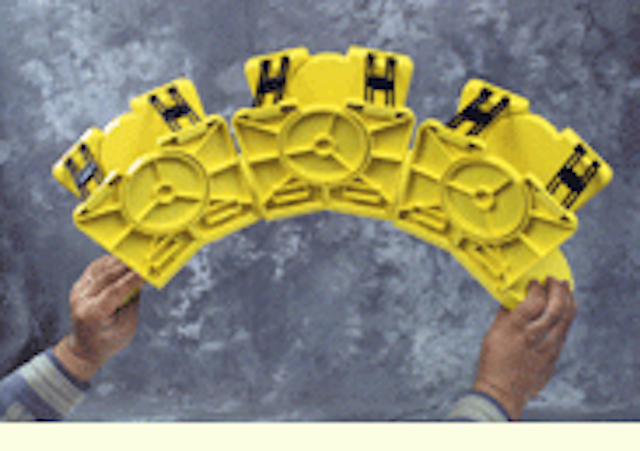 Click here to enlarge image
The ability to flex horizontally and vertically allows a cable-management system to offer optimal protection for fiber-optic and copper cable.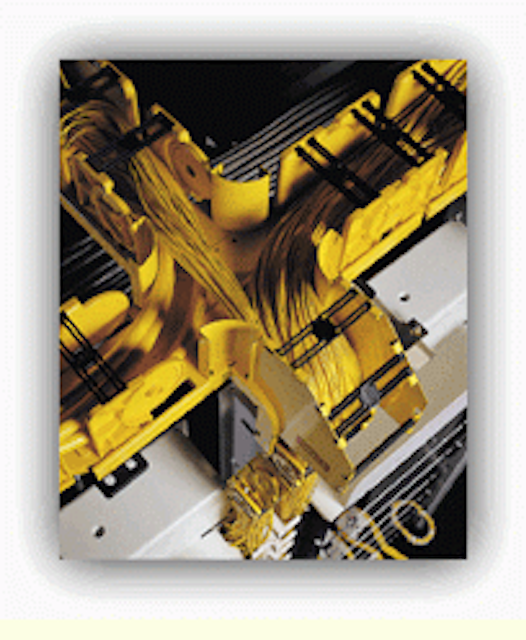 Click here to enlarge image
The transition components in the Cable-Links system connect channels, drop fiber into bays, and provide 90o turns.
Walt Takisaki is program manager of fiber-optic products at Telect Inc. (Liberty Lake, WA).