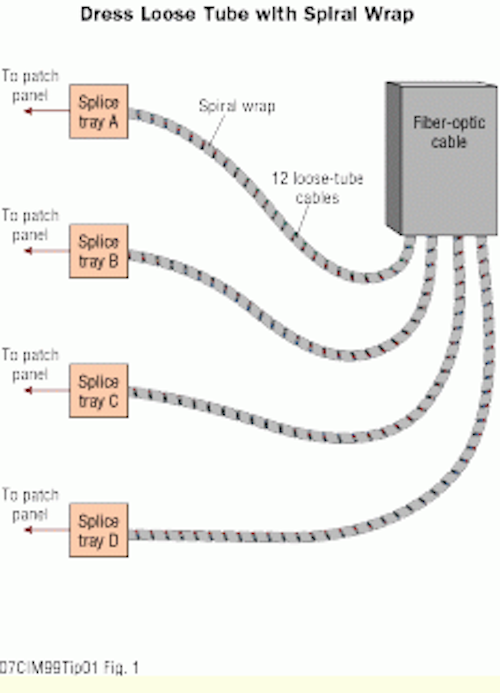 Janice F. Bailey,
Alcoa Warrick Operations
Problem
Fragile loose-tube fiber-optic cables are exposed and unprotected at the patch-panel telecommunications closet.
Solution
Use nylon or polyethylene spiral wrap to separate and protect loose-tube fibers.
procedure
•Group the loose tubes (for fiber counts over 48, group tubes by color).
•Fit spiral wrap around the natural twists of the cable.
•Secure the spiral wrap to the cables with tape.
•Terminate the tubes in the patch panel.
•Remove any excess spiral wrap.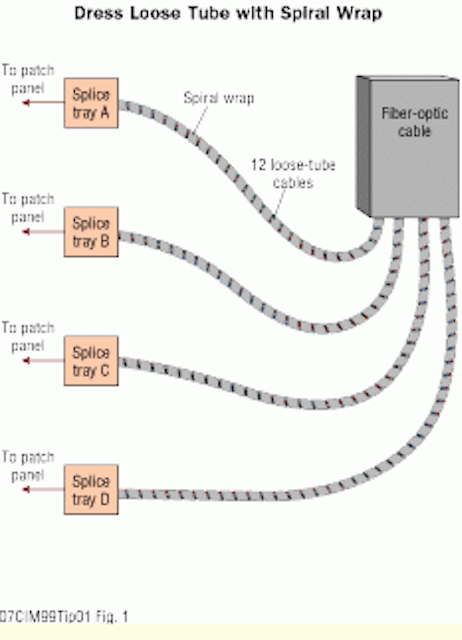 Click here to enlarge image
Fibers within loose tube running to patch panels are susceptible to everything from the elements to inadvertent impact. Spiral wrap can provide the needed buffer to protect against damage.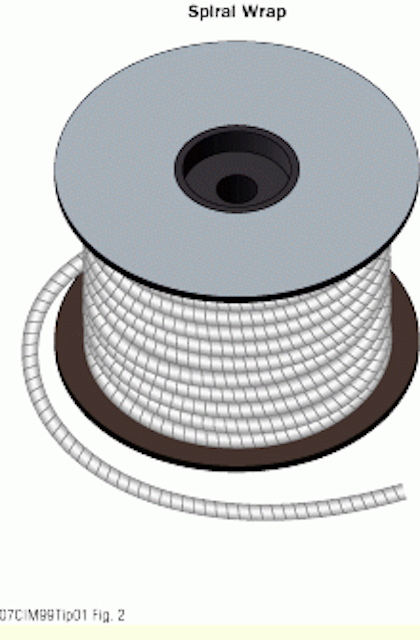 Click here to enlarge image
Spiral wrap is available in different diameters and can be used as conduit. Manufacturers of spiral wrap include Manhattan/cdt (Manchester, CT) and Alpha Wire Corp. (Elizabeth, NJ).
Janice F. Bailey is an electrician and network technician at Alcoa Warrick Operations (Newburgh, IN). This tip was submitted for the Cabling Installer Tips` Contest at Cabling Installation Expo `98 last October in Atlanta.