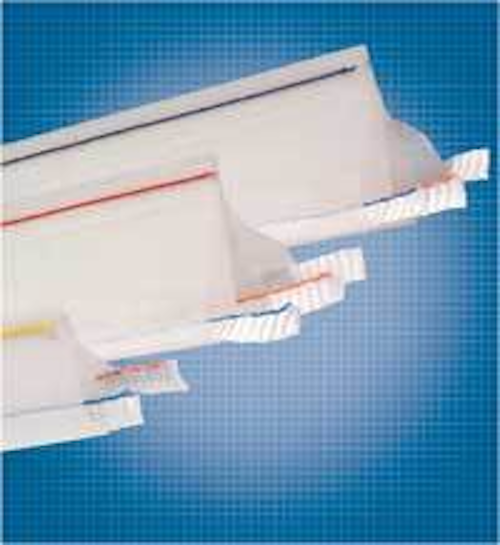 Multi-dwelling unit and FTTx installations, and the codes that go with them, are raising the bar on conduit choice awareness.
Slightly more than a handful of companies manufacture conduit for telecommunications applications, and for the majority, new product development has been quiet in recent months. But for some, growth in the FTTx and multi-dwelling unit markets has sparked innovation to meet specific installation needs.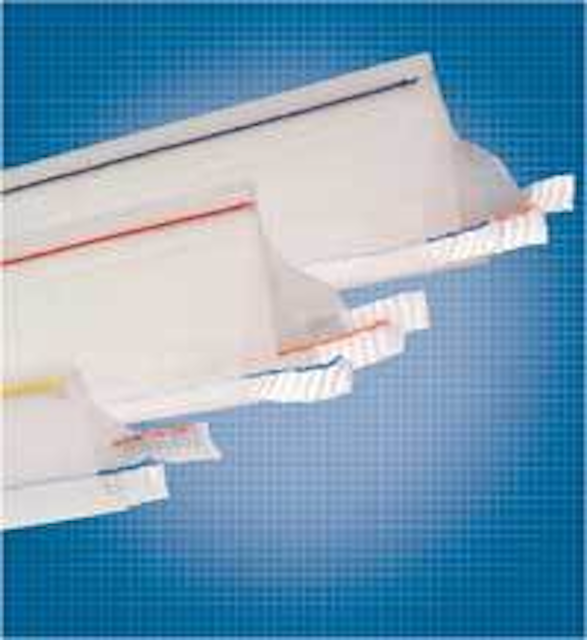 Compared to rigid or corrugated duct, Riser MaxCell textile-based innerduct takes the shape of the cables placed within, enabling more cables to be placed in the same space.
Click here to enlarge image
Recently updated statistics from the Fiber-to-the-Home Council (FTTH; www.ftthcouncil.org) and the Telecommunications Industry Association (TIA; www.tiaonline.org) indicate that 936 communities in 47 states are now so-called fiber communities, with 671,000 homes connected between October 2005 and late April alone-a 107% growth.
"Interest in FTTH is increasing across the board-large and small telecom companies, municipalities, real estate developers and consumers," says FTTH Council President Joe Savage. "All are recognizing the value of future-proof bandwidth availability, so we expect FTTH deployment to continue to grow dramatically."
Thinking smaller and flexible
One conduit manufacturer that is seizing the opportunity is MaxCell (www.maxcell.com), which specializes in textile-based innerduct. In September, the company introduced its Riser MaxCell, designed to eliminate the number of conduit runs in new construction.
"To accommodate this growing [FTTH] trend, network operators need a small, flexible innerduct product that's reliable and easy to install, so they can complete the job quickly and accurately and move onto the next," says MaxCell market manager John Hepfinger. "Larger telecom companies are under the gun to construct their FTTx networks as quickly as possible-not only to compete, but also to generate revenue to justify the expense."
Textile innerduct is seen as one solution for fast-paced FTTx deployment, because it can reduce or eliminate the number of conduits required in new construction, and enables overlay of cables in already-occupied conduit space.
"By re-using occupied conduit, network owners can minimize the issues of permitting and construction, while also eliminating expensive restoration costs-especially in neighborhood deployments," says Hepfinger.
The new Riser MaxCell has been designed to meet the requirements of many fire safety codes, and offers cable management within interior raceways and for installations in vertical runs or shafts. "As opposed to rigid or corrugated duct, Riser MaxCell innerduct takes the shape of the cables placed within, enabling more cables to be placed in the same space," notes Hepfinger.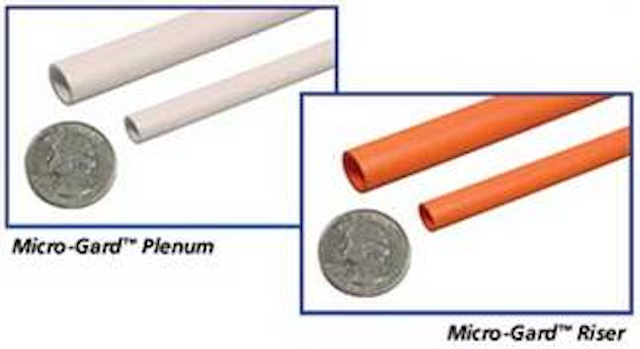 Carlon's Micro-Gard plenum and riser conduit, specifically designed to provide fiber pathways in MDU and other premise structures, features a smooth interior wall designed to eliminate snag points.
Click here to enlarge image
In addition, as FTTx gets closer to the home, such as in multi-dwelling unit (MDU) applications, smaller cables are required. MaxCell's Micro MaxCell, for example, offers small size and textile flexibility designed to allow for easy network changes and simplify placement in compact areas. "It allows for less disruption in building expansion or retrofit projects," adds Hepfinger.
Also thinking small as FTTx deployments come from the curb to the premises is Carlon (www.carlon), which recently introduced its Micro-Gard plenum and riser conduit, specifically designed to provide fiber pathways in MDU and other premise structures.
Micro-Gard features a smooth interior wall, designed to eliminate snag points and, according to the company, provide "low co-efficient of friction, regardless of whether jetting or pull-tape is used." The Carlon conduit, which comes with pre-installed pull-tape, is available in 8/6-mm and 12/10-mm sizes, with the smaller size designed specifically for limited size constraints of MDU installations.
Lubricants and codes
Whatever conduit/innerduct material you choose to use for your MDU or premise installation, be aware of cable performance-hindering issues when using cable-pulling lubricants. The "wet link phenomena," as reported by CI&M columnist Donna Ballast in the October issue (page 10), is caused by radio frequency-induced heating of the residual water in the lubricant on the outside of the cable jacket. While not a new problem, the "phenomena" is seen has having particular performance impact on Category 6 and higher cable. Refer to Donna's column in last month's issue for further discussion on what to do about cable-pulling lubricants when installing high-performance cabling through conduit.
When selecting conduit for MDU or other premise installation, installers and manufacturers agree: Don't just rely on National Electrical Code (NEC) requirements and TIA guidelines, but check out all local fire and safety codes to make sure your conduit's size is appropriate for the installation (such as conduit fill-the number of cables to be pulled through, number and placement of outlets, and number of conduit bends in proportion to your cable run).
STEVE SMITH is executive editor for Cabling Installation & Maintenance.
---

Installer Tip:
Prevent condensation and airflow problems in conduit

Problem
Vacant or partially filled conduit is prone to condensation if it passes from one temperature zone to another, such as from indoors to outdoors, or from one part of a building to another. This condensation can be harmful because it can damage the cable or cause mildew. Even more important, if the lower end of the conduit is unsealed, water can actually drip into equipment, under some circumstances.
We used to seal the top and bottom of such a conduit to prevent airflow, but realized that if we could not seal both ends for any reason, a lot of sweating would occur.
Solution
Our solution is to stuff standard fiberglass building insulation into the colder end of the conduit to prevent a sudden temperature change. But the problem is that in, in some cases, you may have to push the insulation quite a distance into the conduit to reach the point of temperature change. We have implemented the building insulation idea, but first, we take a piece of scrap 12-gauge, 2-conductor flexible, non-metallic cable and curl it into a spiral at one end of the conduit until the spiraled portion reaches the point we want the insulation to reach. We then push in the insulation. Finally, we apply duct seal to the end of the conduit. When you need access to the conduit, just pull on the flexible cable and the insulation will come out. All sweating/condensation and airflow problems are solved.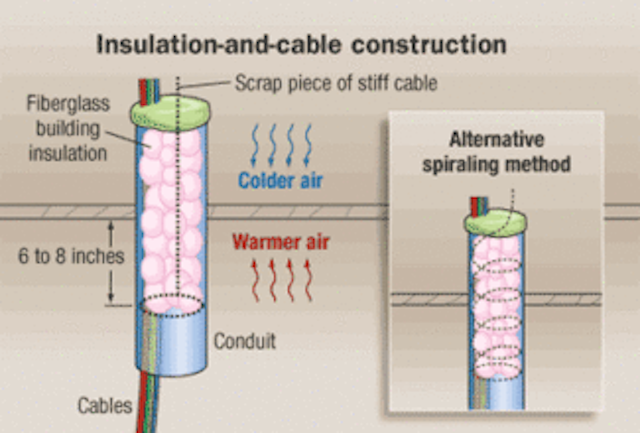 Click here to enlarge image
When you are working with a large conduit that already has cables in it, you can spiral the scrap cable around the existing cables within the conduit, rather than forming a single spiral. Either way will work well.
-Roy Thomas, OnLine Systems, Sanford, NC. (This tip first appeared the May 1999 issue of Cabling Installation & Maintenance)