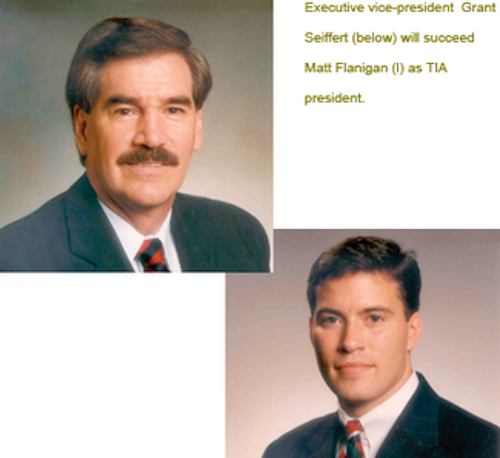 Telecommunications Industry Association (TIA; www.tiaonline.org) president Matthew Flanigan announced last month at the organization's summer board of directors meeting that he will retire from his position on December 31.
TIA's board voted unanimously at the same meeting to appoint TIA executive vice president Grant Seiffert to succeed Flanigan as the organization's president, effective January 1.
"Matt Flanigan's service to TIA has been marked by unparalleled leadership on behalf of telecommunications equipment and services companies, and he has strengthened TIA during his tenure by positioning the association for a bright future," remarks Van Cullens, TIA's board chairman, and president and CEO of Westell Technologies, Inc. (www.westell.com)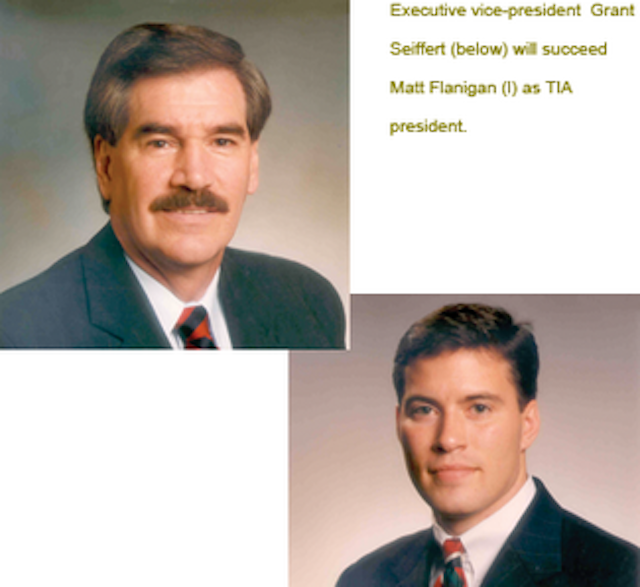 Click here to enlarge image
"During [Flanigan's] presidency, which spanned more than 12 years, TIA has been a constant resource and stalwart advocate of the needs of hundreds of information communications and technology companies operating in an industry driven by innovation and change," says Cullens. "We are grateful to him for his representation and the achievements TIA realized under his guidance in its lobbying and advocacy, both domestically and internationally; its development of industry standards; the business opportunities afforded by his oversight of Supercomm and, with last year's debut, the arrival of Globalcomm as TIA's annual tradeshow and summit for the global ICT industry."
Before becoming TIA president in April 1994, Flanigan held several positions at Cognitronics Corp. (www.cognitronics.com), a publicly-owned voice processing equipment manufacturer. Flanigan joined Cognitronics in 1965, beginning his career by working in various sales, manufacturing, and engineering positions; his final office, held from 1989 until 1994, was as president and CEO.
Flanigan served on the TIA's board of directors from 1988, including as chairman in 1990, and became president of the association in 1994.
Cullens continues, "With the appointment of executive vice president Grant Seiffert as president-elect, TIA is poised to continue its role as the leading advocate for telecommunications equipment and services companies intent on competing in the global information, communications, and entertainment technology industries."
Seiffert joined TIA in 1996 as director of government relations. His main priority was the representation of the equipment industry's interests, particularly regarding competitive issues during implementation of the Telecommunications Act of 1996 by the Federal Communications Commission (FCC).
Seiffert was promoted to vice president of TIA in 1998, directing domestic and global policy to help the association's supplier members gain marketing opportunities around the world. His current responsibilities as executive vice president encompass overseeing policy, including interaction with the U.S. Congress, the FCC, and the presidential aministration, as well as with international regulatory bodies and government leaders, and fulfilling the senior management role for association membership and TIA tradeshows, including Globalcomm.
Before joining TIA, Seiffert served five years under Sen. John McCain (R-Ariz.), the former chairman of the Senate Commerce Committee.