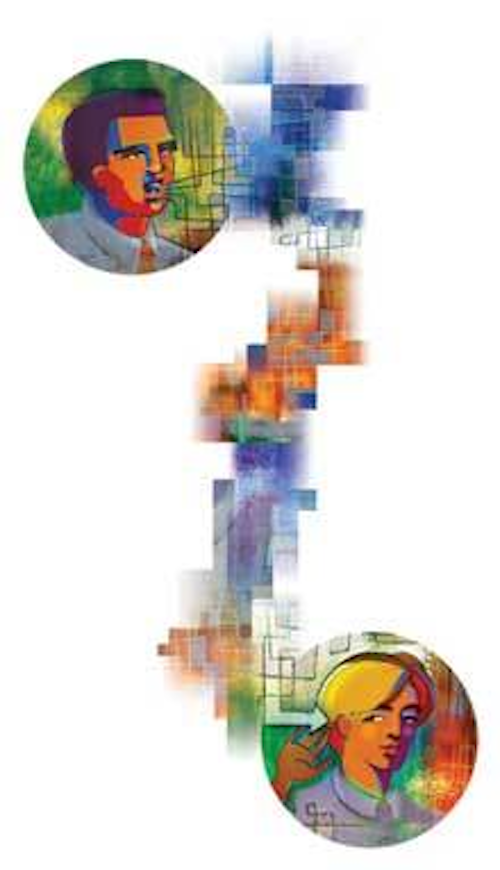 IP telephony may be just the beginning of fully converged building systems, which will require a robust infrastructure.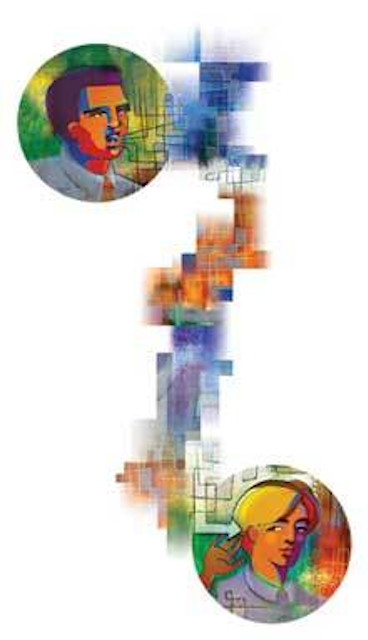 Click here to enlarge image
Since the start of this century, Voice over Internet Protocol (VoIP) has steadily gained in popularity in the residential market. But the technology's gains in that market are stagnant compared to its growth as the dominant architecture of enterprise voice systems. And with decreased administration and equipment costs, as well as a more feature-rich voice system with all of the benefits traditionally associated with data, it is easy to see why VoIP is coming to be known as the future of enterprise voice communications.
Simplified MACs, unified messaging
The features and benefits provided by VoIP are numerous. IP telephony lets all employee moves, adds, and changes (MACs) be administered with the same tools used to control the network, saving significant time in labor and cutting down service costs. For handsets using IP, such features as the sharing of contact lists, directories, and visual integration with the computer are becoming commonplace. If an organization is using an IP-based LAN telephony product and wishes to conduct conversations using VoIP, then the calls can be placed directly on the WAN without the use of the gateway.
Added benefits from implementing converged applications include unified messaging and VoIP's portability.
Integration inquisitives
Despite VoIP's growing popularity and its benefits, concerns remain within the enterprise marketplace about its ability to integrate with existing data networks. While the reliability of the telephone network is typically a given in today's atmosphere, such is not yet the case with VoIP implementations. Network problems, resulting from bandwidth limitations, architecture bottlenecks, power outages, and other issues can all negatively impact VoIP applications.
While traditional handsets receive their power from the central office, VoIP handsets are locally powered, and any interruption in electricity renders these devices powerless. Individual uninterruptible power supply systems are one of the available solutions to ensure a source of uninterrupted power. But this is often an expensive answer. And, of course, the voice world is completely intolerant of erratic transmission or downtime.
Another factor to consider is that while the current generation of LAN switches can support packet prioritization, shared hubs cannot. Therefore, any information-technology (IT) manager considering a VoIP implementation in an architecture that uses shared hubs risks degrading voice quality to unacceptable levels. In an environment in which everyday relationships and businesses rely on quality phone service, this is a huge risk for any enterprise to take.
But perhaps the most pressing concern is the quality of service (QoS) a business using VoIP can expect. In today's environment, people have come to rely on the phone system almost as much as they rely on oxygen. If a business is going to use IP telephony, it is imperative that its cabling infrastructure provides enough bandwidth to support the packet switching on which the technology relies.
Got bandwidth?
In the early 1990s, companies relied on Category 3 cabling for their voice networks while Categories 5 and 5e were designated for data networks. Because of a materials shortage in the mid-1990s, there was a rush to upgrade to these higher-performance categories to avoid putting in limited-performance cabling and, consequently, having to upgrade again in the future. As a result of this dash to upgrade cabling, many businesses already possess high-quality cabling (Categories 5, 5e, 6) on their voice network and can move into VoIP fairly seamlessly.
But quality cabling is only the first step toward providing QoS for voice applications. A poorly designed network might not provide the flexibility and mobility needed for future needs and, therefore, can significantly reduce a business's ability to compete.
It is for these reasons that any enterprise considering implementing VoIP technology should first evaluate its current network and then invest in a high-performance, structured cabling system that will not only support convergence, but also remain flexible while supporting a business's ongoing needs. (See "VoIP: The new market for UTP cable," page 14, for an analysis of the market potential of these investments.)
Several cabling standards are in place to ensure both the industry's and customer's plan for current and future needs. Most notably, Section 4.1 of the March 2001 revision of the ANSI/TIA/EIA-568B.1, says, "… the horizontal cabling should be planned to reduce ongoing maintenance and relocation. It should also accommodate future equipment and service changes." These views are also shared in the equivalent ISO 11801 and the European CENELEC EN-5173 standards, demonstrating unified, worldwide support.
Horizontal wisdom
Because horizontal cabling in a building is often much less accessible than the backbone cabling, the time and effort required for adjustments can be extensive. The process also typically causes disruption to building occupants. These factors make the choice and layout of horizontal cable types important to the building cabling design. The standards call for a minimum of two telecommunications outlets/connectors in each work area, and recommend consideration of additional outlets.
Another specification, Clause 43 of the IEEE 802.3 standard, supplies a means of increasing a link's bandwidth in unit multiples without having to replace network equipment. The standard combines singular or multiple links to function as one link, creating an enhanced availability when a link failure occurs so as not to cause an overall failure.
In this case, the standard prevents replacing the network equipment, saving you money and the necessity of installing multiple outlets with increased bandwidth for future applications. This alternative aggregation scheme allows flexibility in structured cabling to aid in the various situations that are prevalent today.
So, just what is structured cabling? It is designed to connect work areas to telecommunications rooms, streamlining centralized MACs at the horizontal cross-connect. Structured cabling is designed and installed independent of equipment to support multiple applications over its lifecycle.
A structured cabling allows for any equipment or service to be attached to the horizontal cabling based on the business's needs. It supports a variety of voice, data, video, and building-automation services effortlessly, and all without disturbing the horizontal cabling.
An IP-everything world
Having multiple outlets to every work area, as required by certain standards, is key to maintaining potential for future services or applications. In today's environment, it is easy to imagine that just about any device that is electrically powered can be made IP-capable-including the personal computer, a VoIP handset, a personal digital assistant, a cell phone, a building's security system, a company's climate controls, and more.
We are moving rapidly into a world of convergence-one that started with voice, data, and video and now includes other office systems moving onto IP, digitized packet networks, and wireless. The smart building of the future will be totally converged, with all infrastructure systems merging onto faster pipes with digitized packet information controlling them.
As the industry moves toward IP-based networks, the demands on IT managers and their cabling infrastructures will increase significantly.
Outlets and Augmented Cat 6
Yes, wireless connectivity is evolving as one way to handle the network interconnection of these devices. But it may not be the most practical or desirable approach.
Having access to spare ports that are physically connected to the network-such as those provided for structured cabling infrastructures-is the best solution to prepare for future applications. Having these outlets available ensures that a company won't waste money and resources adding cabling drops after the initial installation.
But while Category 5, 5e, and 6 cabling will support the convergence of voice and data, we believe that it will take Category 6a (Augmented Category 6)-the medium that will support 10-Gigabit Ethernet-to ensure the bandwidth necessary to support a totally converged, "smart building" environment.
10-Gbit/sec cabling supports the bandwidth needs of today's enterprises as well the needs of more demanding applications, such as high-resolution streaming video, grid computing, switch-to-server connectivity, and storage area network/network-attached storage. And with the 10GBase-T standard being delivered this summer, it could make convergence a reality even sooner than anyone expected.
Structured for success
Investing in a robust structured cabling infrastructure for the current and future needs of a business can be a relatively insignificant investment, especially when considering the time and resources it will save, and the benefits it can provide. Having a structured cabling infrastructure provides support for a wide variety of applications while ensuring peace of mind that the telecommunications infrastructure should continue to support emerging and unknown applications well into the future.
A single, high-performance cabling system is the first step to achieve true integration and convergence.
MIKE BARNICK is solutions marketing manager with Systimax Solutions (www.systimax.com). He oversees the development of strategic messaging and positioning for Systimax's structured connectivity solutions.