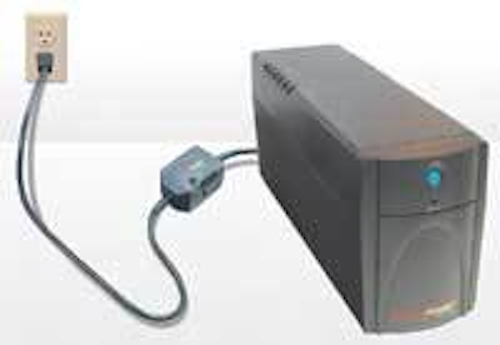 Traditional surge suppressors and uninterruptible power supplies (UPS) have long been considered combatants against catastrophic power-related issues that can disable telecommunications equipment and networks. But are they enough?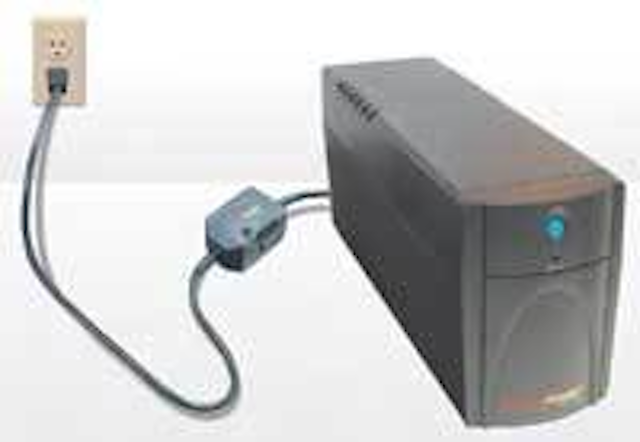 Uninterruptible power supplies with transformer-based filtering (TBF) units can be used with key networking equipment to protect against massive spikes of up to 6,000 volts, as well as more common smaller spikes and surges that can cause a variety of network glitches.
Click here to enlarge image
Not so, says a Houston, TX-based power protection developer. "Power problems caused by small surges, spikes and sags cause 15 times more problems today than viruses," claims Bahram Mechanic, CEO of SmartPower Systems (www.smartpowersystems.com).
In power quality studies conducted by Bell Laboratories, findings concluded that less than four percent of all network power-related problems are caused by lightning strikes or blackouts, which can be addressed by such devices as surge suppressors, UPS, and isolation transformers. But concurring with a similar study conducted by IBM, the Bell Labs research concluded that more than 80 percent of all power-related issues that can wreak havoc with a network are affected by tiny surges of less than 200 volts-so-called "dirty power." And according to Mechanic, these surges cannot be addressed completely by traditional power protection methods.
Dirty-power surges, left unchecked, can result in system errors, data loss, frozen computer screens, and other network irregularities. "Everyone has had their computer lock up on them," notes Anthony Loguidice, assistant vice president of service for Sharp Electronics of Canada Ltd. (www.sharp.ca). "If there's spikes and surges on the line, it can cause quality issues and a lot of odd problems."
Mechanic claims that servers, workstations, and networking gear can be protected from all ranges of power surges, from the blips to the catastrophic event, by what is known as transformer-based filtering (TBF)-a proprietary SmartPower technology.
Providing basic protection against massive spikes of up to 6,000 volts, as well as small surges and spikes, TBF devices are designed with intelligent digital circuitry that includes transistors, thyristors, capacitors, and relays to handle power-conditioning duties in tandem with a small transformer. The units are designed to provide computer-grade power protection at the same price as limited-function surge protectors, and at a fraction of the price, weight and size of isolation transformers (line conditioners).
SmartPower Systems' TBF device is used between the electrical outlet and any electronic or telecommunications equipment. It brings any spike to below 10 volts between hot and neutral, and to less than 0.5 volts between neutral ground.
In independent testing conducted by PowerCET Corp. (www.powercet.com), a Santa Clara, CA-based power consulting firm, surges of 3,000 volts were used on a variety of isolation transformers as well as the SmartPower Systems TBF device. According to Thomas Shaughnessy, vice president of research at PowerCET, "The SmartPower products removed output power when applied voltages exceeded preset limits, and automatically reset when applied voltage returned to normal levels." In the 3,000 volts test, he said, results showed that TBF surge attenuation on common mode (less than 200 volts) was less than 0.5 volts-the same as an isolation transformer.
The company's technology, about the size of a handheld cassette recorder, constantly monitors the line power. If voltage goes too high for more than five cycles (80 ms), the TBF cuts the power off to prevent damage to equipment. Other features include the ability to identify miswired outlets; if a ground wire is loose or the polarity is reversed, the TBF will not let the power reach the protected equipment. Also, prolonged over-voltage protection will disconnect the output to keep mission-critical systems safe, and built-in RJ-11 and RJ-45 connectors extend protection to telephone and network lines.
SmartPower Systems says its technology is designed to be used in tandem with a standard UPS (and sells products accordingly), but for those who already have UPS and surge suppressors in place, the company says TBF technology-via a Smart Cord-can be added to upgrade inexpensively.
-Steve Smith