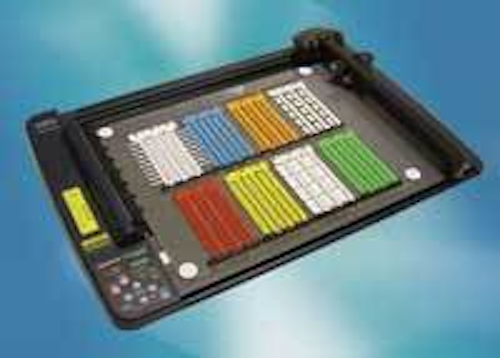 Universal marking system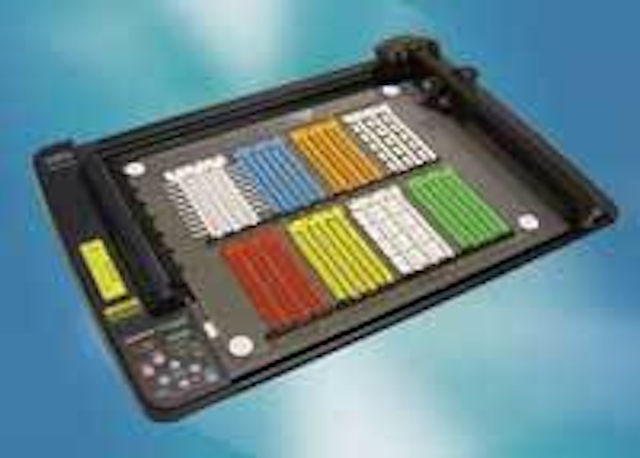 Click here to enlarge image
The updated EZ-Mark universal marking system can print labels that will fit most manufacturers' terminal blocks, make wire markers (both wrap-around adhesive type and tube-insert type), and produce panel and push-button nameplates. The enclosed software features capabilities that let you import spreadsheet documents and CAD files. The kit includes a plotter, two tag templates, ink, solvent, printer cable, pen, software, and a manual.
AUTOMATION SYSTEMS INTERCONNECT
www.asi-ez.com
Grounding system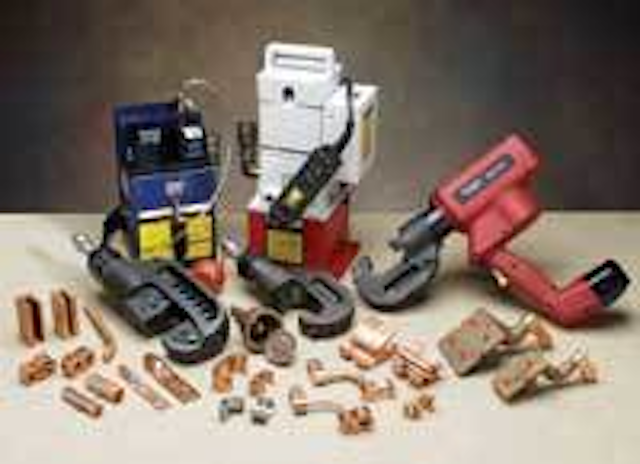 Click here to enlarge image
The Hyground irreversible compression grounding system for telecommunications and other mission-critical applications consists of connectors for cross-grid connections, taps, splices, cable-to-ground rod, ground plates, and terminations. With extrusions, rod, and seamless tubing made of pure-wrought copper, the Hyground's system's material is identical to that of the conductor, eliminating the possibility of corrosion due to dissimilar metals. A heavy-duty design, says the company, allows the connectors to have an equivalent or greater current-carrying capacity than the conductor while maintaining high mechanical strength. Most of the irreversible compression elements are prefilled with a proprietary oxide-inhibiting compound, and are individually sealed to ensure that all contact surfaces are in proper condition at the time of installation. According to the company, the system meets numerous safety and performance requirements, including the National Electrical Code, IEEE 837, UL 467, UL 9-81, and the NFPA Lightning Protection Code.
FCI-BURNDY PRODUCTS
www.fciconnect.com
Premises security cable
Click here to enlarge image
FREEDM fan-out cables, designed for premises security applications, feature flame-retardant 900-µm buffered fiber sub-units surrounded by water-resistant, dielectric strength members, and protected by a flexible, flame-retardant, UV-resistant black outer jacket. According to the manufacturer, the cable's indoor/outdoor design eliminates the need for a transition splice when entering a building. Applications include direct optical connections from indoor and outdoor surveillance cameras to security control locations, traffic control, and premises data networks for direct terminations inside and between building locations. The fan-out cables, says the company, meet the application requirements of the National Electrical Code, and are OFNR and FT-4-listed.
CORNING CABLE SYSTEMS
www.corningcablesystems.com
Fiber connector cleaner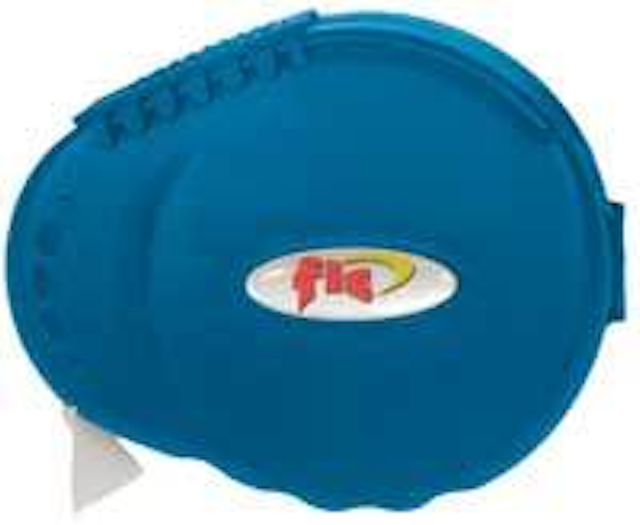 Click here to enlarge image
This fiber-optic connector cleaner cartridge uses cleanroom-grade cleaning media to remove dirt, dust, oil, grease, and debris from connector endfaces. A rubber pad beneath the cleaning surface prevents scratches, and a sliding cover protects the cleaning media from contamination. Refills are available.
FIBER INSTRUMENT SALES
www.fiberinstrumentsales.com
Fiber verification kits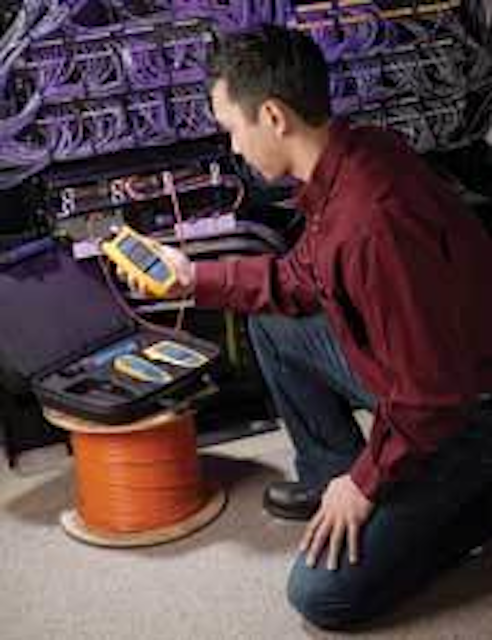 Click here to enlarge image
Four new SimpliFiber optical loss test kits contain tools for measuring loss and power levels, locating faults and polarity issues, inspecting connector endfaces, and other tasks faced by technicians and contractors. The Complete Fiber Verification Kit is designed for those who install and maintain premises networks having both multimode and singlemode fiber. It provides tools for verifying optical lower loss and power levels at 850, 1300 and 1550 nanometers (nm), inspecting fiber endfaces, and locating cable faults, connector problems and polarity issues. The Multimode Fiber Verification Kit is designed for maintaining premises networks, including verifying optical loss and power levels at 850 and 1300 nm. The Fiber and Copper Technician Kit combines the company's CableIQ Advanced IT Kit and FTK300 Multimode Verification Kit, providing tools needed to qualify copper cabling bandwidth, verify fiber-optic loss and power levels, and troubleshoot copper and fiber links. The Basic Fiber Verification Kit is designed for verifying optical loss and power levels at 850 and 1300 nm, and is considered a starter kit with room to expand and add tools as needed.
FLUKE NETWORKS
www.flukenetworks.com
Low-profile fusion splicer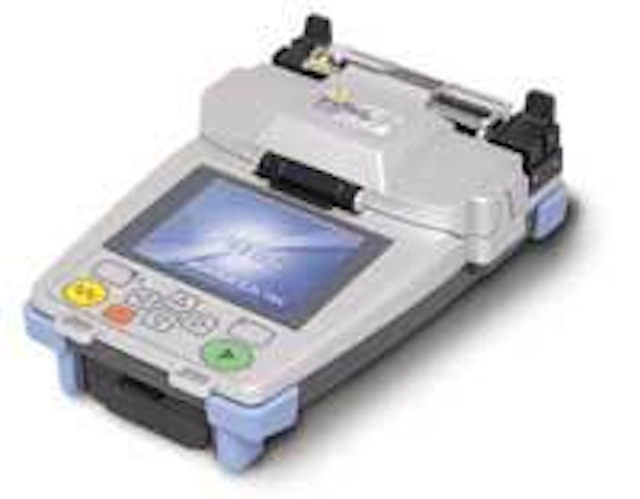 Click here to enlarge image
The FITEL S122 is a handheld fusion splicer designed for installers of all experience levels. Featuring high-end ribbon splicing technology, the S122 weighs 2.3 pounds with battery and measures 1.85 inches high at the keypad (compared to 2.8 pounds and 2.8 inches high in preceding models). The unit also works with a wider range of fiber types-multimode, singlemode, DSF, NZDS, and fiber ribbon up to four. In addition, its LCD screen is 40% larger than previous models for improved viewing under all lighting conditions. A new graphical interface and intuitive function keys are designed to promote error-free operation. The operator sees X and Y fiber views simultaneously, and the device delivers a 13-second splice time for single fiber and 15-second splice time for 4-fiber ribbon. Heat time ranges from less than 37 (single fiber) to less than 45 seconds (ribbon), resulting in a total splice/heat time of 60 seconds or less. Three-sided heating facilitates a 50% reduction in heat time, compared to previous models.
FURUKAWA AMERICA
www.furukawaamerica.com
Filler foam

Click here to enlarge image
The CF 810 Crack and Joint Pro is billed as a high-performance, high-yield foam for filling around penetrations and general gap/crack applications, such as insulating around cable penetrations, HVAC ducts, and outlet boxes. Compliant with the industry's first specification for aerosol foam sealants, the filler foam is designed to offer a quality alternative to traditional means of sealing out air, sound, dirt, and water. For precision installation, the foam is dispensed from the manufacturer's Premium DS-1, which has a valve specially designed to prevent pressure loss and waste, and to prolong shelf life.
HILTI INC.
www.us.hilti.com
Termination kit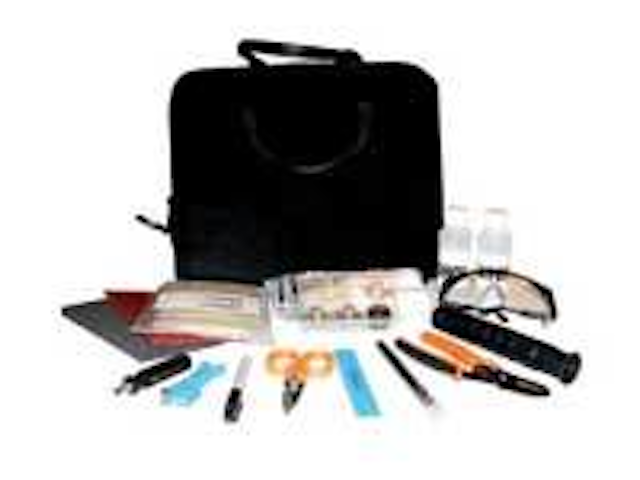 Click here to enlarge image
Xpress termination tool kits were developed to support all Xpress termination LC, SC, and ST connectors. The 86000-3200 kit includes all tools required to terminate connectors designed for installation onto 900-µm buffered fiber, while the 3300 kit includes crimp tools required to terminate connectors designed for installation onto 2-mm or 3-mm patch cords. An improved 200x microscope with adapters is designed for 2.5-mm and 1.25-mm ferrules. A tool bag includes pockets for consumables and connector packs.
MOLEX
www.molex.com
Data cabinets with thermal management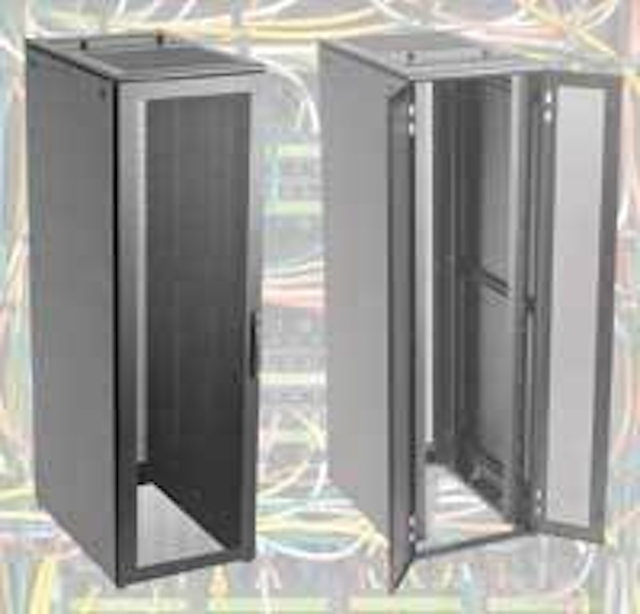 Click here to enlarge image
The Proline series of data cabinets now provide options for passive or active thermal management, in conjunction with random or hot/cold aisle configurations. The company's FloTek and ConnecTek packages include models that have been tested to dissipate from 2,500 to 8,000 watts of server-generated heat. Configurations featuring fully perforated front/rear/top are designed to allow maximum airflow and conform to server manufacturer open-space requirements and third-party cabinet specifications. ConnecTek (pictured) includes built-in cable management and is especially suited for patch panels and other communications applications. It is designed to be ganged with FloTek cabinets to form a complete data center solution. All models are equipped with two sets of adjustable rack angles with square holes (server cabinet) or tapped 10-32 (network/patch cabinet), and each features a sliding top gland plate that provides a large closable opening to accommodate network cables and pre-terminated cables/patch panels. Models are offered with or without sides to address ganged and stand-alone applications.
HOFFMAN
www.hoffmanonline.com
Cabling systems catalog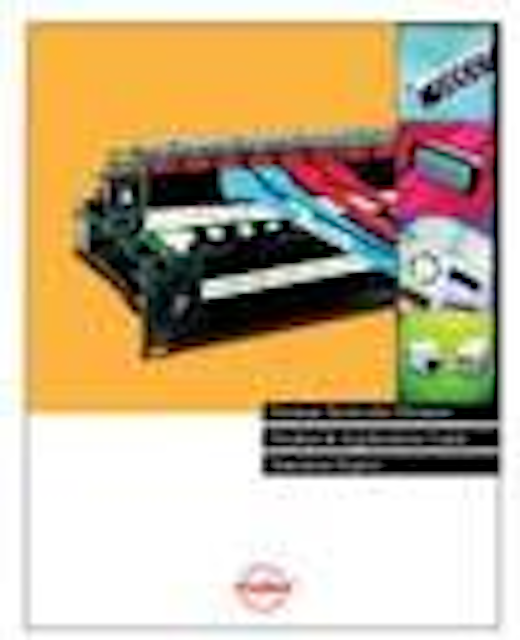 Click here to enlarge image
Molex Premise Networks' 128-page 2006 Product & Applications Guide features the latest information on the company's cabling solutions, as well as up-to-date specifications and reference materials. New additions include the company's ScTP products, UTP and fiber-optic cable, and newly designed ModLink cassettes and cables.
MOLEX PREMISE NETWORKS
www.molexpn.com
Rechargeable batteries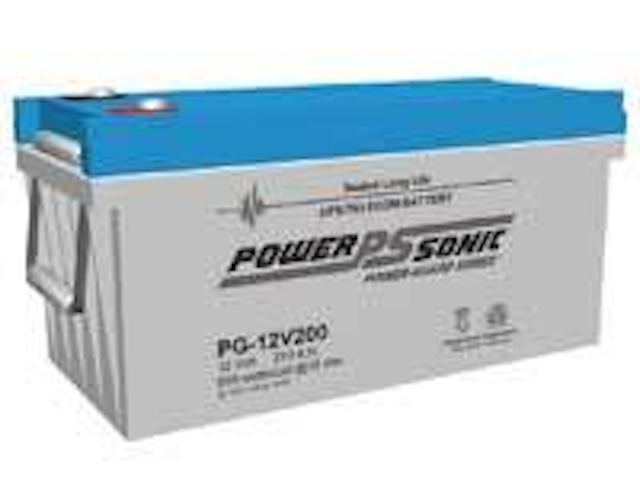 Click here to enlarge image
The AGM and Power Guard series of long-life rechargeable batteries are designed for telecommunications and uninterruptible power supply applications. The AGM group of 6-V and 12-V batteries are designed for a 10-year life in standby application, and feature threaded copper insert terminals and heavy-duty plates. All models have flame-retardant cases and covers. The Power Guard series of sealed lead acid batteries (pictured), according to the company, feature high-rate discharge characteristics. Capacities rated at the 10-hour rate range from 28 to 210 amp hours (AH).
POWER-SONIC CORP.
www.power-sonic.com
Thermal transfer printer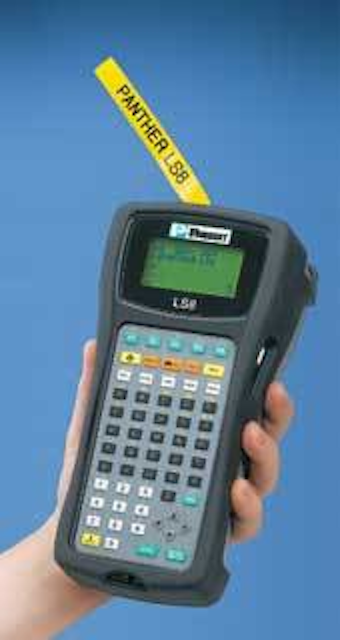 Click here to enlarge image
Featuring a cut-to-length functionality designed to eliminate label waste and trimming labor, the Panther LS8 hand-held thermal transfer printer is built to produce industrial labels on a wide variety of materials. The printer uses label cassettes that contain an integrated memory device for automatic formatting, recall of last legend used, and number of labels remaining on the cassette. According to the manufacturer, the cassettes are fast-loading and include label material and ribbon. A USB interface lets you import data and system upgrades, and print labels from a wireless laptop or desktop computer.
PANDUIT
www.panduit.com/Is816
Dual-heater splicer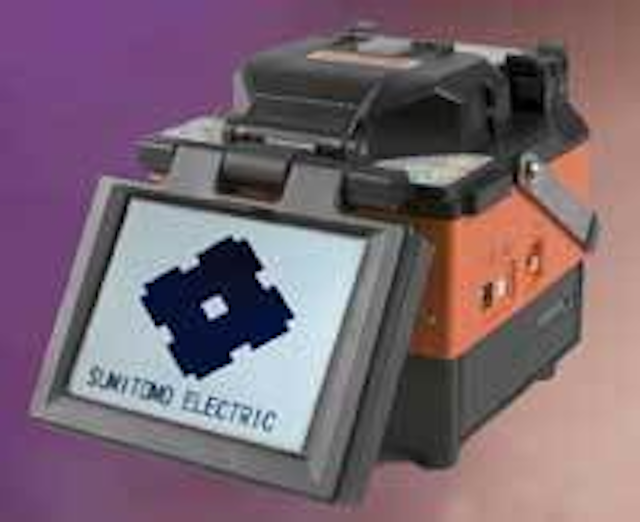 Click here to enlarge image
The Type-39 FastCat core alignment fusion splicer features a built-in dual heating system that, according to the manufacturer, reduces heater waiting time by 88%. With an individual heater cycle time of 30 seconds (60-mm fiber protection sleeves) and a splice cycle of nine seconds, the company says its FastCat can improve fusion-splicing productivity by 70 percent. The FastCat is especially designed for splicing applications in the central office or head-end, the feeder portion of the FTTx network, and at terminals leading to the final drop to the premise or home. The design includes a multi-position monitor to accommodate front-to-back and back-to-front viewing of a wide range of splicing applications. The splicer's high-resolution direct core monitoring (HDCM) image processing software is used to perform core alignment and estimated splice loss for creating low-loss optical fiber splices, with typical splice loss of less than 0.02 dB for singlemode, and less than 0.01 dB for multimode. The RoHS-compliant splicer also features an extended battery life.
SUMITOMO ELECTRIC LIGHTWAVE
www.sumitomoelectric.com
Fiber-to-the-desk connectors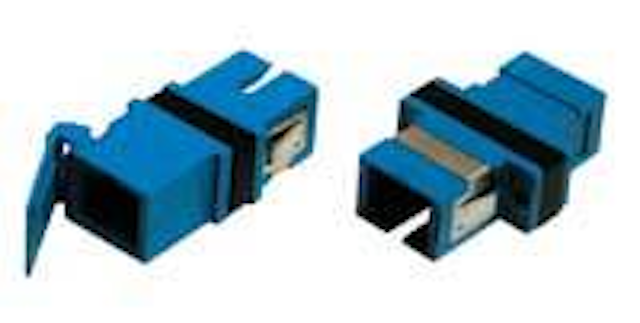 Click here to enlarge image
The SureConnect family of isolated fiber-optic union adapters feature a patent-pending technology that includes an integrated fiber stub that prevents direct contact between two connectorized fibers. The isolated union adapter is designed to protect critical network terminations, such as those originating from a wall plenum, patch panel, or incorporated into a fiber-optic media converter.
TELESCENT LLC
www.telescent.com
Long-length tie dispenser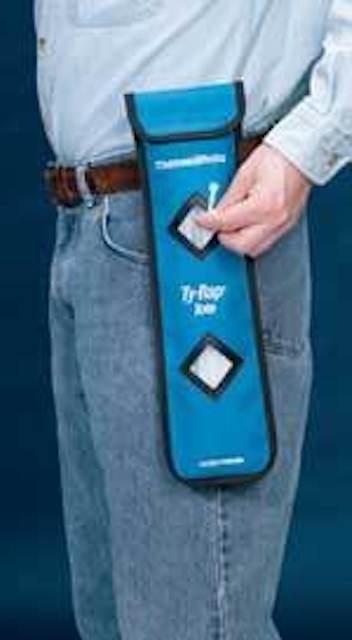 Click here to enlarge image
The Ty-Rap Tote 11-14 combination cable tie dispenser is designed to hold ties up to 14 inches long. The dispenser is designed to clip onto a belt or tool pouch for hands-free installation. It is constructed of a durable polyester exterior and vinyl interior, has a re-sealable hook-and-loop flap, and has two diamond-shaped cutouts designed for easy access to the cable ties. A lower cutout is for 11-inch ties, and an upper is for 14-inch ties. Ty-Rap Tote includes 100 14-inch cable ties.
THOMAS & BETTS
www.tnb.com
Handheld fiber prep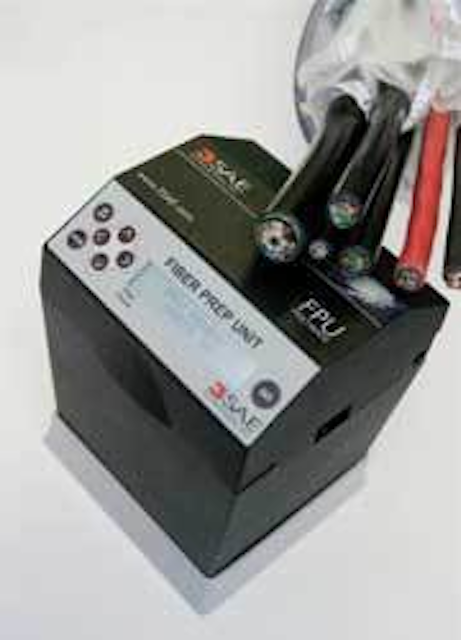 Click here to enlarge image
The FPU-Polymide handheld fiber preparation unit is designed to address the task of removing polymide, metallic, and carbon-coated fibers without harsh chemicals. The unit's patented IECP (Ion Enhanced Cold Plasma) stripping technology ionizes the atmosphere surrounding the plasma field, creating a steady electric arc immune to environmental conditions such as altitude, humidity, and temperature. Since the technology eliminates chemicals, mechanical stripping blades, and environmental condition dependency, the FPU-Polymide unit is especially suited for critical applications, such as telecommunications. The unit's simple interface controls the complete process of stripping, cleaving and cleaning-or, mid-span window stripping-of polymide fibers. Guided fiber holders place the fibers in the correct strip length position for fusion splicing and connectorization. All critical processes for stripping, cleaning, and cleaving are controlled by a built-in microprocessor.
3SAE TECHNOLOGIES INC.
www.3sae.com
Ribbon cable assembly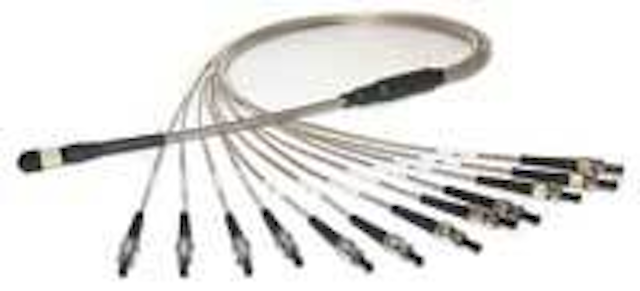 Click here to enlarge image
Designed for harsh environment installation, this stainless steel ribbon fiber cable is constructed of a crush-, abrasion-, and chemical-resistant stainless steel jacketing, plus MT ribbon fiber connectors. The assemblies are suitable for such applications as machinery interconnects and military or industrial applications. Cables are available with 4 to 24 fibers in standard (MT to MT), breakout (MT to SC, ST, LC, SC), and custom configurations.
TIMBERCON
www.timbercon.com
Rack-mount PDUs

Click here to enlarge image
The ValueLine of rack-mount power distribution units (PDUs) are available in 8-, 10-, or 12-socket configurations, include 2- and 4-pole EMI noise filtering, and offer the highest level of protection from power line surges. All models include a lighted on/off power switch and resettable circuit breaker. Units are rated for 15- and 20-amp capacities, with NEMA sockets mounted in a horizontal position to accommodate wall plug-style adapters without blocking the adjacent sockets. Free shipping and custom label/configuration for OEM applications are available.
BMF POWER
www.bmfpower.com
Web-enabled switch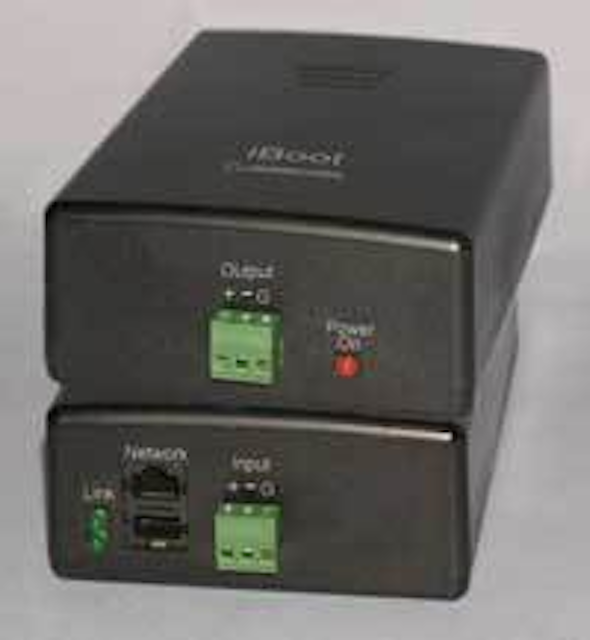 Click here to enlarge image
The iBoot DC is a single-circuit power switch that lets you reboot or power-control remote telecommunications and electronics equipment over an IP network via a Web browser interface. According to the company, you can connect any DC electric-powered device to the iBoot for instantaneous power-on, power-off or reboot. The switch can also be programmed to periodically monitor a network's operating status or network-attached device through a proprietary "auto ping" feature. When the pinged device fails, iBoot will perform a reboot or other power function to return the device or network to operability.
DATAPROBE
www.dataprobe.com
Extreme temperature wiring duct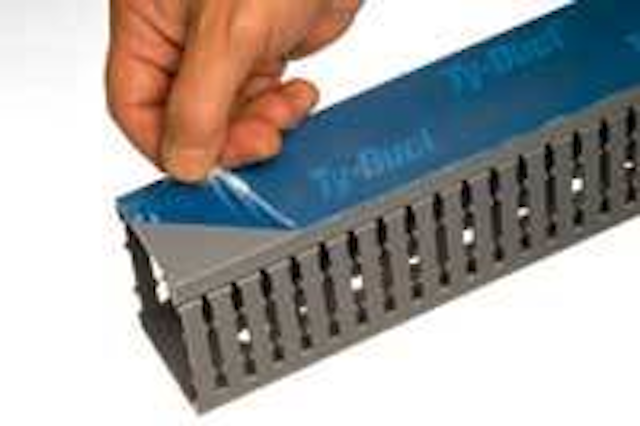 Click here to enlarge image
With two-point contact design, Ty-Duct wiring duct is UL94-recognized for use in temperatures up to 122° F. Triple restricted slots assist in installation and in wire retention in the duct. A universal mounting clip lets you snap the divider into the base, and two slot sizes on the button accommodate nylon cable ties or hook-and-loop fasteners. Protective film on the cover lets you mark or label with temporary ink. The manufacturer claims that Ty-Duct wiring duct conforms to NFPA 79-2002, Section 14.3.1 requirement for flame-retardant material, is CE-compliant, and CSA- and RoHS-certified.
THOMAS & BETTS
www.tnb.com
3-phase PDU
The VPC2864 series of 3-phase vertical power distribution units (PDU) include current metering on each phase, designed to properly balance and load the system. The 3-phase power input provides high power density, allowing 48 amps of continuous power at 120 volts single phase. The 70 inches tall by 2 inches deep unit provides 30 receptacles and can be configured with either 15-amp three-prong receptacles or 20-amp t-blade receptacles. You can mount the PDU in the back or along the side of the rack/enclosure.
PULIZZI ENGINEERING INC.
www.pulizzi.com
10-GbE/Cat 5e transceiver
10-Gigabit Ethernet (10-GbE) XENPAK copper transceiver enables 10-Gbits/sec connections by using Category 5e cabling and RJ-45 connectors to reach up to 10 meters. According to the company, you can quickly deploy full-duplex 10-GbE interconnections for switch-to-router and switch-to-server network links. When used in combination with the company's 24- and 48-port TigerStack 1000 switches, the transceiver can provide an economical alternative to more expensive 10-Gigabit solutions.
SMC NETWORKS
www.smc.com
Teleprotection tester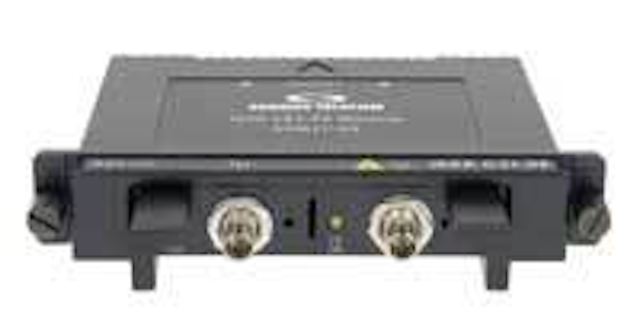 Click here to enlarge image
The SunSetMTT-45 Module is designed to assist technicians in turning up a network or when working to isolate problems on an existing network using teleprotection and multiplexer technology. The unit is built to address the IEEE C37.94 standard, which defines an Nx64 Kbits/sec multimode optical-fiber interface between teleprotection and digital multiplexer equipment, up to 2 kilometers. The IEEE standard committee defined C37.94 to allow interoperability between different vendors of teleprotection and multiplexer equipment. Teleprotection equipment is used to quickly isolate faults in power transmission systems, and is considered crucial for preventing power outages and damage to the network. With more than 30 different test modules, the SunSetMTT platform offers a broad test solution for installation and troubleshooting of a wide range of telecommunications technologies, including T-1/E-1, T-3/E-3, SONET/SDH, ISDN, IP, VoIP, Gigabit Ethernet, Fibre Channel, ATM, datacom, HSSI, x-DSL, OTDR, FTTx, and triple-play networks. Multi-layer diagnostics let you troubleshoot while easily moving among the physical, service, and network layers. The unit's bit-error-rate testing capabilities let you check the performance of IEEE C37.94 links before turning up the circuits, ensuring consistent and reliable network performance once deployed. Alarm monitoring and optical-power measurement capabilities are designed to let you quickly verify connectivity and power levels for the optical fibers to assure uninterrupted operation.
SUNRISE TELECOM
www.sunrisetelecom.com
Handheld OTDR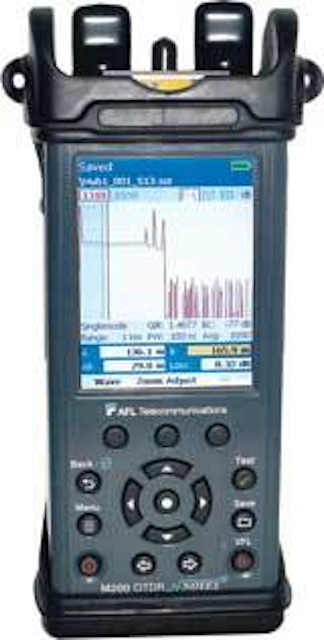 Click here to enlarge image
The Noyes M200 handheld OTDR, available in three models, offers fiber-optic test and troubleshooting capabilities in an under-2 pounds package. The M200-MM (850/1300-nm multimode) and M200-Quad (85/1300-nm multimode plus 1310/1550-nm singlemode) are especially suited for Tier-2 certification of premises fiber-optic networks, while the M200-SM(1310/1550-nm singlemode) model is designed to test and troubleshoot FTTx and fiber-optic access networks. The M200 series is based on a new hardware and software platform that supports such features as: auto setup, event table, fiber identification, and dual-wavelength operation; USB data transfer; dedicated test and save keys; and shock-absorbing boot with integrated quick-release adapter.
AFL TELECOMMUNICATIONS
www.afltele.com
Serial-to-Ethernet converter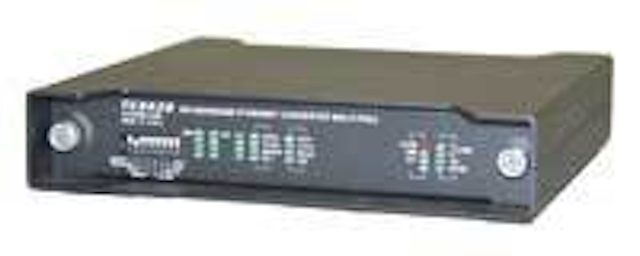 Click here to enlarge image
Designed especially for process control LANs, SCADA (supervisory control and data acquisition), and manufacturing networks, the TC3420 serial-to-Ethernet converter converts RS-232, RS-422 or RS-485 asynchronous data to packets for poll/response transmission over Ethernet networks. The unit is transparent to data or communications protocols, and can be configured in bus, ring or redundant ring topologies. A Web browser is provided to view or change network settings, such as IP addresses. Diagnostics include local/remote loopback, alarm relay, and a built-in test signal generator to verify device and link operations.
TC COMMUNICATIONS INC.
www.tccomm.com
Augmented Cat 6 patch cords
Click here to enlarge image
The 10G 6A UTP BladePatch and MC Augmented Category 6 patch cords are designed to achieve optimum alien crosstalk performance through a patent-pending dual-jacket design. The layered outer jacket configuration protects from crosstalk noise or other interference generated by nearby cables without significantly increasing cord diameter. With an outside diameter of 0.29 inches (7.5 mm), the 10G 6A UTP patch cords can be routed through standard patch cord management products, such as horizontal and vertical cable managers. The BladePatch patch cord also features a proprietary push-pull internal latching mechanism that locks the plug into position when pushed in the patch panel; you can remove the cord by simply pulling back on the boot.
THE SIEMON COMPANY
www.siemon.com
Cable tray locking tabs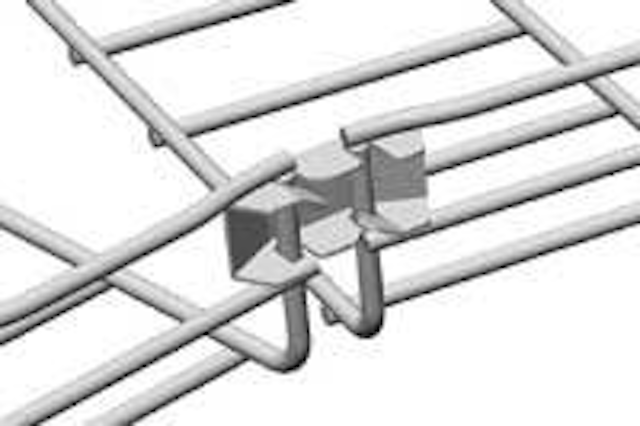 Click here to enlarge image
Built-in locking tabs in the redesigned FASLOCK splices are intended to help you quickly build sweeps and bends in wire cable tray. To install and lock in place, you bend the tabs with a standard pair of pliers. FASLOCK S splice is designed for use with cable tray that is 100- mm to 200-mm wide, while XL is for 300-mm to 600-mm tray. Both sizes are available in a variety of finishes.
CABLOFIL
www.cablofil.com
Cable management catalog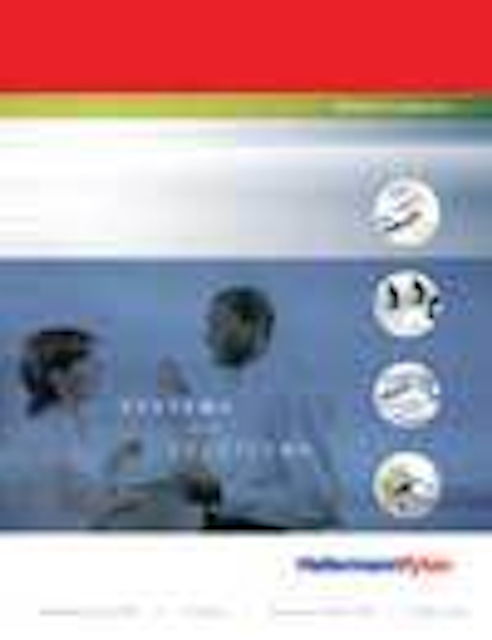 Click here to enlarge image
A new catalog from HellermannTyton features products for bundling and securing, clamping, routing and protecting, and identifying wire, cable, and components. The 216-page catalog includes full specification information in U.S. and metric units, along with RoHS compliance information for each material and product. You can order the catalog from the company Web site, or download it at: www.hellermann.tyton.com/literature.asp
HELLERMANNTYTON
www.hellermann.tyton.com
Enterprise wireless AP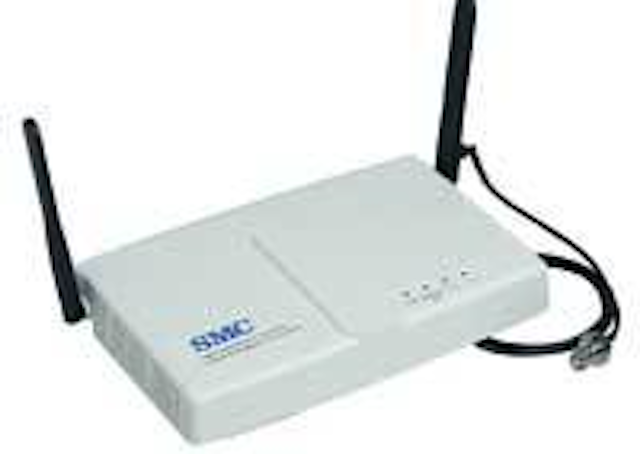 Click here to enlarge image
The newest EliteConnect Wireless Access Points (AP) add QoS for VoIP networks, SNMP v.3 for integration into enterprise wired networks, and high-power output designed to cover wider areas with fewer access points. The SMC2555W-AG2 (pictured) features 802.11a/b/g connectivity, while the SMC2552W-G2 features 802.11b/g. The latter is designed to provide secure wireless access for the mobile computing needs of up to 64 simultaneous users, while the former encompasses a broad range of compatibility in supporting all major wireless standards. Both APs support Power over Ethernet, and include advanced authentication and encryption security features .
SMC NETWORKS
www.smc.com