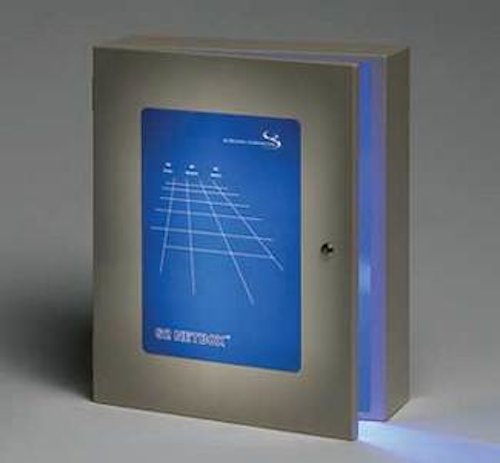 While Internet Protocol-based surveillance enjoys rapid growth, other IP-based security systems aren't far behind.
When it comes to Internet Protocol (IP)-based security systems, most of us are familiar with IP-based video surveillance, a technology that's been in the mainstream for well over three years. What you may not know is how IP technology can benefit other security applications, how these IP-based security systems function, and what concerns remain surrounding this new technology.
Video first
When IP-based video first arrived on the scene, many security professionals were hesitant to deploy the technology. But times are changing. IP-based video has overcome many of the limitations associated with analog systems, and demand for IP-based surveillance systems is now at an all-time high. Varying reports put the number of IP cameras purchased today at between 18% and 30%, and most analysts agree that this number will continue to rise.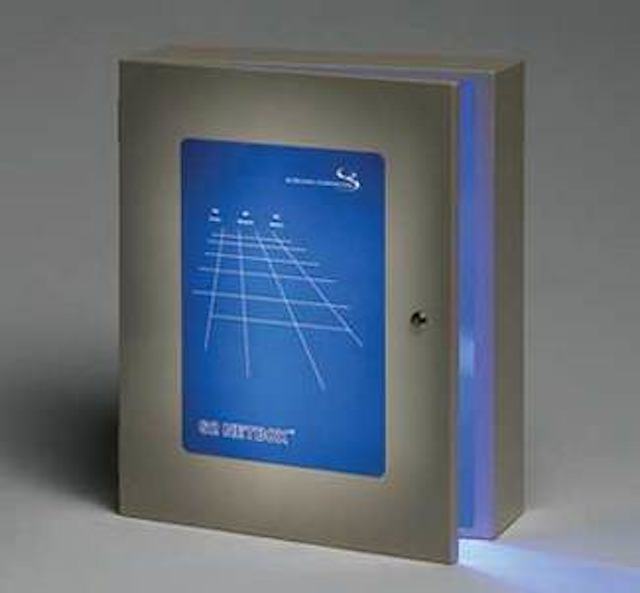 The S2 NetBox from S2 Security Corp. is an IP-based, "open platform," managed system that integrates access control, alarm monitoring, video surveillance, VoIP intercom, and other security systems.
Click here to enlarge image
"When you look at what IP buys you-being able to treat video as data, high-speed transmission over long distances, and a shared infrastructure-those are all things that video benefits from," says John Moss, CEO and co-founder of S2 Security Corp. (www.s2sys.com). "When you consider those benefits, together with the fact that video is the largest growth area in the security systems industry, it makes sense that IP surveillance is where 90% of the effort has gone."
But IP technology for access control and intrusion detection systems has been much slower to gain ground. "The reluctance to move to IP technology in access control is partly due to concerns surrounding who can access the data," explains Ian Coulthard, product manager for integrated security at Honeywell (www.honeywell.com). Coulthard notes that access control data may contain personal information regarding the identity and location of authorized individuals, and may also provide the means for unauthorized persons to gain physical access to a location. "That can apply in the video world as well, but anyone can go to a public area and look at the same scene being viewed by the camera," he explains. "The information one can get from intercepting and interpreting access control data can be more of a security issue."
Another reason why access control devices and intrusion detection sensors have been slow to transition to IP-based technology is delayed return on investment. "There isn't a huge cost advantage to implementing IP technology into end devices, and the cost of replacing a security system that works well and has a lifecycle of 12 years doesn't give you a payback within the first year," says Moss. "And if it doesn't pay back in the first year, many companies are reluctant to spend multiple budget cycles."
Benefits abound
Nevertheless, IP-based technology presents numerous benefits for security applications. Primarily, digitizing security information into data is essential for enhanced technologies, such as video analytics, which incorporate the ability to detect motion and scene changes. While video analytics has become commonplace, IP technology can drive the requisite processing capability closer to the network's edge.
"The native delivery of video through a digital mechanism provides more flexibility, and enhances analytics capabilities by enabling wider ranging algorithms for more strategic object tracking and motion detection at the camera," explains Honeywell's Coulthard.
Also, all IP-based security systems operate independently of geography, allowing for more cost-effective remote monitoring. "When it comes to remote monitoring, there is really no distance limitation with IP-based technology," maintains Justin Lott, video surveillance product marketing manager for Bosch Security Systems (www.boschsecurity.us). "Yes, you're limited to a 100-meter cable run to the device, but in the IP space, we're dealing with data, and IT managers know how to manage and move data out to the Internet via structured cabling."
Previously, customers requiring remote monitoring paid astronomical monthly fees for leased lines, often upwards of $1,000 per month. But use of IP-based security information accessed over the Internet eliminates the cost of leased lines, and lets remote monitoring be accomplished from virtually anywhere. "It's becoming a requirement for administrators to access security systems from their laptops," notes Steve Switzer, market manager for integrated security at Honeywell. "A lot of this is being driven by the convergence of security systems into the IT world where they're used to remote monitoring and management."
Another benefit afforded by IP-based security systems is the ability to provide Power over Ethernet (PoE) to devices. Currently, this capability is best suited to camera applications. "Cameras require a lot less power, and because they are spread throughout a facility, running power to each camera is cost-prohibitive," remarks Switzer. "On the other hand, access control devices are not as widespread, and while there is future potential for PoE access control systems, it takes a lot of power to operate a door switch."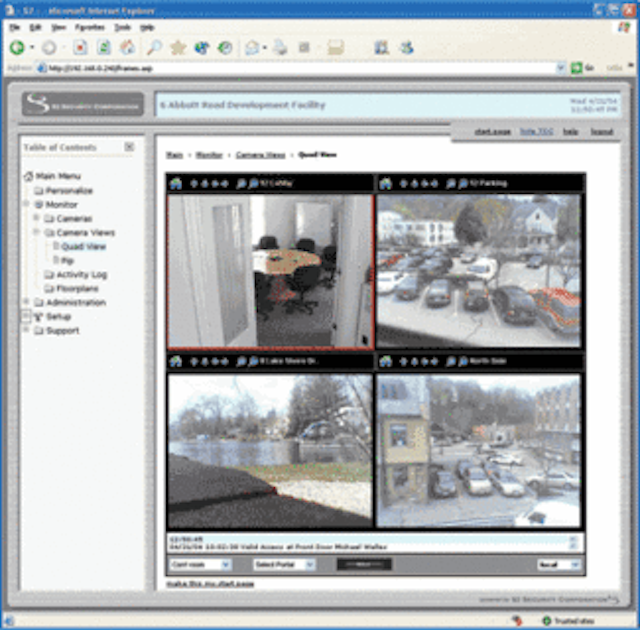 The S2 NetBox video management feature displays any camera available on a network, and integrates with events in the alarm and access control subsystems to initiate video recording, camera telemetry, and switch video displays.
Click here to enlarge image
IP-based technology also enables easy integration of security systems for surveillance, access control, and intrusion detection. "Now the system can videotape someone badging in and decide whether or not to let him in, or detect an intrusion and watch the culprit over video," suggests Honeywell's Lott. "The security industry is starting to embrace open architecture. It's not just about how well products integrate with each other, but how well they integrate with other vendors' systems-and IP technology will further help that integration."
It should be noted that, while the integration of such key security systems offers certain benefits, the convergence of physical security systems with IT functions is an issue shrouded in debate, presenting a variety of advantages and disadvantages. (For more on this topic, see "Finding a Single Solution for Security Access Control" in the June 2006 issue of Cabling Installation & Maintenance.)
Technology available
Today's leading security systems vendors all offer IP-based video surveillance systems that incorporate IP cameras for various applications. "When we started converting analog into digital via DVRs [digital video recorders], people started to realize that they could view video over the IP network," Lott explains. "Now, we're putting that technology into the camera, and customers don't have to worry about where the DVR is located."
Lott continues, "There are a couple of ways to do IP-based surveillance. We can offer an all-in-one system, including everything from cameras, encoders, and network video recorders, to the software and PC that it runs on. The other option is to just provide the cameras and the software, which is preferred by IT-focused customers who already have strong relationships with cabling and equipment vendors."
Despite the slow uptake of IP-based technology for security applications other than surveillance, many vendors are offering or are developing IP-based systems. "We see some vendors fitting their serial devices with TelNet adapters, which simply sit on the network transmitting unsecured serial data," says Moss of S2 Security. "Technically speaking, they've managed to get their devices on the network."
Moss also notes that some vendors are now offering "third generation architecture" where network appliances employ TCP/IP protocols for authenticating data, "which, in concept, is identical to the authentication being done by wireless access points." By way of example, Moss cites his company's NetBox Access Control platform, described as a fully distributed system employing a network controller and standard Web browser, thus eliminating the need for client software and server systems.
Fully IP-based access control systems can function in a variety of ways. In some cases, the card readers are IP-based and connect directly to telecommunications cabling. More commonly, a cluster of card readers is connected to telecommunications cabling via a network-based controller. "Traditional serial connected devices, even those connected through an Ethernet bridge, still rely on a peer-to-peer communication through a host, which is not always ideal," notes Honeywell's Coulthard. "In the very near future, we will have access control appliances that plug directly into the network and communicate with end devices. This system lets controllers communicate with each other on the network, and it enables one controller to act as back up for another, which is ideal for customers who want redundancy for primary entry points."
For intrusion detection applications, Bosch Security Systems uses IP technology for alarm and event communication, remote administration, and system integration. "We have a module that allows virtually any existing alarm panel to become an IP communicator over a customer's existing network," says Tom Mechler, product marketing manager for Bosch's intrusion detection systems. "IP alarm communication provides faster communication than traditional telephone dial up, and because the IP communicators are polled every 75 seconds, any disturbance is annunciated and can be dealt with before it becomes a safety issue."
Concern remains
Bulletproof reliability in IP-based security systems remains an area of concern. "Data security is a challenge, and unfortunately, not everyone has risen to it," contends S2 Security's Moss. "The newer vendors using real TCP/IP networking and authentication are doing it, but some vendors made their panels 15 years ago, with processors that don't have the power to do the arithmetic required to properly secure data."
The concept of security over IP also raises the specter of intruders hacking into a system. "When this issue comes up, we tell customers that if someone can access their network to view security video, they've got much bigger problems than [that]," says Bosch's Lott. "Most hackers don't care about watching your lobby. If they gain access to the network, they're going to go after financial data and trade secrets. Your IP-based security system is only as secure as your network."
Analog systems traditionally have low failure rates; in the IP world, however, software and networks are known to periodically go down. "Unlike digital, where there is either video or no video, analog allows you to still make out a picture even when there's a problem," points out Lott. "However, with IP systems we have network redundancy, and we've also built extra reliability into our products." Bosch offers an "automatic network replenishment" feature with its IP cameras; this technology provides camera-based recording functionality in the event of a network failure, as well as automatic retrieval of the missing video once the network comes back on line.
"Many customers are still using traditional coax systems, and see these as a more viable and secure solution for many applications," admits Honeywell's Switzer. "A customer with a system in place that works just fine may prefer to stick with what they have, versus having a hybrid system where 50 cameras are on coax and 15 are IP-based over Category 5e; however, for a customer with an extensive network infrastructure, IP security can be used to drive an extension of that infrastructure."
Lott adds, "The reliability concerns always come down to how advanced and how robust your infrastructure and IT department are. If you have a very reliable network, IP-based security is not an issue."
BETSY ZIOBRON is a freelance writer covering the cabling industry, and a frequent contributor to Cabling Installation & Maintenance. She can be reached at: bziobron@comcast.net