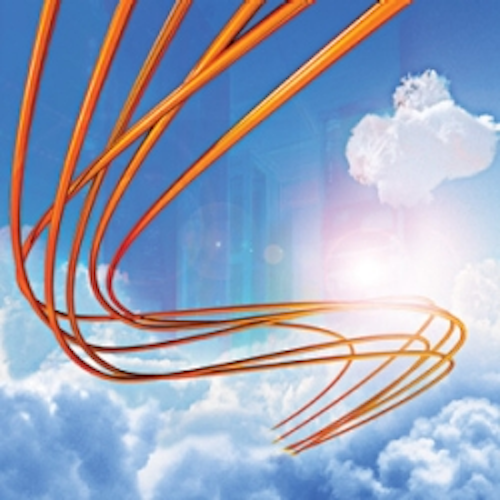 From the February, 2012 Issue of Cabling Installation & Maintenance Magazine
Cisco's first Global Cloud Index forecasts cloud computing's impact on data center networking. And what an impact it will have.
By Patrick McLaughlin
Cisco Systems (www.cisco.com) has spoken, so the rest of us had better listen. The networking giant recently released its inaugural "Cisco Global Cloud Index: Forecast and Methodology, 2010-2015." (Go directly to the Index here.) The document includes a number of forecasts related to data center networking, and the impact that the rise of cloud computing will have on data centers over the next few years. This article will pull information from Cisco's Cloud Index, and also report on other information gathered from end-user organizations about their attitudes toward cloud computing.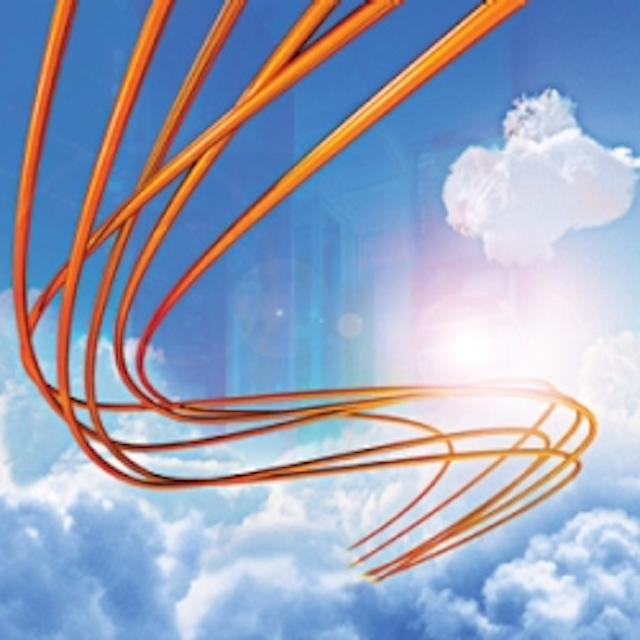 While Cisco's Global Cloud Index states that cloud data centers support increased security, a survey of IT end users cites a perceived lack of security and SLAs as the top obstacle to implementing cloud computing.
According to Cisco, a networking shift has taken place since 2008 in that prior to that time, the majority of Internet traffic did not touch a data center, but rather was peer-to-peer communication between users. Since 2008, however, "most Internet traffic has originated or terminated in a data center," the index notes, then states, "Data center traffic will continue to dominate Internet traffic for the foreseeable future, but the nature of data center traffic will undergo a fundamental transformation brought about by cloud applications, services and infrastructure."
As we reported in our January issue, the index also predicts that 2014 will be a crossover year, when the number of workloads processed in cloud data centers will exceed those processed in traditional data centers for the first time. The next year, Cisco forecasts, cloud-processed workloads will increase its share to 57 percent. A workload is defined as "the amount of processing a server undertakes to execute an application and support a number of users interacting with the application."
Workloads and traffic
Workload processing is one thing, and network traffic is another. To that end, Cisco says we should expect to continue seeing a high percentage of traffic remaining within the data center, as opposed to traffic that flows from one data center to another or from a data center to end users. It charted the 2010 figure at 77 percent of traffic remaining within the data center, and says that will decline only slightly to 76 percent by 2015. The index explains, "The ratio of traffic exiting the data center to traffic remaining within the data center might be expected to increase over time, because video files are bandwidth-heavy and do not require database or processing traffic commensurate with their file size. However, the ongoing virtualization of data centers offsets this trend. Virtualization of storage, for example, increases traffic within the data center because virtualized storage is no longer local to a rack or server. The table on page 20 is populated with figures projecting data center IP traffic, segregated by several variables, including data center internal, data center-to-user, data center-to-data center. It is taken from the Cloud Index.
The definition of a workload, and the means by which that workload is processed, brings up the strong connection between cloud computing and virtualization. It also begins to explain why cloud-processed workloads soon will outweigh traditionally processed workloads. The index describes it as follows. "Traditionally, one server carried one workload. However, with increasing server computing capacity and virtualization, multiple workloads per physical server are common in cloud architectures. Cloud economics, including server cost, resiliency, scalability, and product lifespan, are promoting migration of workloads across servers, both inside the data center and across data centers … Often an end user application can be supported by several workloads distributed across servers. This can generate multiple streams of traffic within and between data centers, in addition to traffic to and from the data center."
As such, Cisco anticipates cloud data center traffic increasing at a compound annual growth rate (CAGR) of 66 percent between 2010 and 2015, doubling the 33 percent CAGR of data center traffic on a global scale in that same period.
By the end of the forecast period, 2015, Cisco says, "more than one-third of all data center traffic will be based in the cloud. The two main causes of this growth are the rapid adoption and migration to a cloud architecture and the ability of cloud data centers to handle significantly higher traffic loads. Cloud data centers support increased virtualization, standardization, automation and security. These factors lead to increased performance, as well as higher capacity and throughput."
Users voice opinions
Cisco may benefit from launching campaigns a la Newt Gingrich and Mitt Romney to back up its statement that the cloud supports increased security. A survey of European information technology (IT) end users conducted by collocation and data center provider Interxion (www.interxion.com) suggested otherwise.
Conducted between March and May 2011, the survey gathered results from IT decision-makers and influencers at 292 companies in 11 European countries. Sixty-nine percent of respondents said their companies' executive teams had identified cloud computing as a priority for the company. Seventy-six percent said their companies already are using cloud services, or planned to do so within the next 24 months.
The top two reasons for choosing cloud computing, among this group, are: 1) reducing the cost of infrastructure (67 percent), and 2) flexibility to grow while reducing resources (54 percent). Scalability ranked third overall, cited by 41 percent of respondents; it was followed by business continuity and disaster recovery, at 33 percent.
The 24 percent of survey respondents who indicated they do not have plans to use cloud services did not complete the survey. That makes the results of one survey question all the more interesting. Interxion asked users (all of whom either currently are using cloud services or plan to use them within two years) what the biggest obstacles are to implementing cloud computing.
In a brief summary of the survey results, Interxion explains, "The top issue overall—and of most concern to decision-makers and influencers—was a perceived lack of security and service level agreements (SLAs), with 45 percent of respondents referring to it."
Further breaking down security concerns, Interxion says, "Preventing data loss was stated as the main security concern overall; 71 percent of respondents identified it as one of their top three security concerns." Sixty-four percent of respondents identified "preventing outages" as a security concern, and 58 percent identified "keeping security up-to-date."
A Mega concern?
After security, 40 percent of survey respondents identified lock-in to a specific infrastructure vendor as a barrier to cloud implementation. That was followed by regulatory concerns (39 percent) and the potential inability to integrate cloud with existing infrastructure (37 percent).
The timing of Interxion's survey—spring 2011—may be noteworthy, particularly with respect to users' concern over regulatory issues. Interxion notes, "There's very little regulatory difference between EU countries, as the European Data Protection Directive underpins each EU state's data protection legislation. However, the U.S. Patriot Act is becoming a growing concern for cloud service providers that want to do business with multinational corporations headquartered in the U.S., as it potentially allows the U.S. government to access any data stored in the U.S."
That was well before January's Megaupload bust. As this issue was going to print, the fallout from the FBI's Megaupload shutdown was still raining upon the site's users and the implications on attitudes toward cloud computing in general were speculative. InvestorPlace's (www.investorplace.com) Brad Moon reported less than a week after the January 19 shutdown, "What's been lost in the rhetoric around piracy is the fact that Megaupload had customers who … were using Megaupload as a cloud service, backing up files online in case of damage to their physical copies, or to be able to access them remotely. Many businesses also use these 'digital lockers' to collaboratively exchange documents and other files between parties who are separated by long distances. Those Megaupload customers have lost access to their files and the likelihood of getting them back is low."
He further reported that some other online file-hosting services had begun to take measures to prevent or limit file sharing. After describing a couple such cases, Moon stated, "While it's unlikely that these services would be shut down, the episode has taken some of the shine off of cloud computing just as IT departments have begun to embrace the concept. The fear among legitimate file sharing websites and cloud computing advocates is that businesses might hesitate to use the services over the possibility they might lose access to their data," in the case of a piracy accusation. "Pirates will quickly find another way to trade files (they always do)," he concluded, "but the damage done to public and corporate trust in file hosting websites and cloud computing in general will likely take longer to repair."
Nonetheless, Cisco's projections remain what they are—bullish about the impact of cloud computing on data center environments for several years. In one of the appendices to the Cisco Global Cloud Index is an explanation of the connectivity complexity that is inherent in the cloud. "Users can access their content and applications on many devices," the index notes. "Each of these devices may have the capability to support multiple network connections and multiple displays. Each network connection has particular latency and speed signatures, and each display has its own aspect ratio and resolution. Each cloud application may incorporate multiple content sources and may be linked with a number of other applications. The cloud is a multidimensional environment, and the resulting complexity can be astounding."
Interxion's data indicates that despite concerns about cloud integration, end-user organizations still plan to flock to the technology. That will mean robust activity within data centers, underpinned by growth in virtualized environments.
Patrick McLaughlin is our chief editor.
More CIM Articles
Past CIM Articles