Solid standard, right tools turn cable IDs into marks of distinction
For communications infrastructure providers, quality, performance and value are table stakes to grow business in a highly competitive field.
May 1st, 2012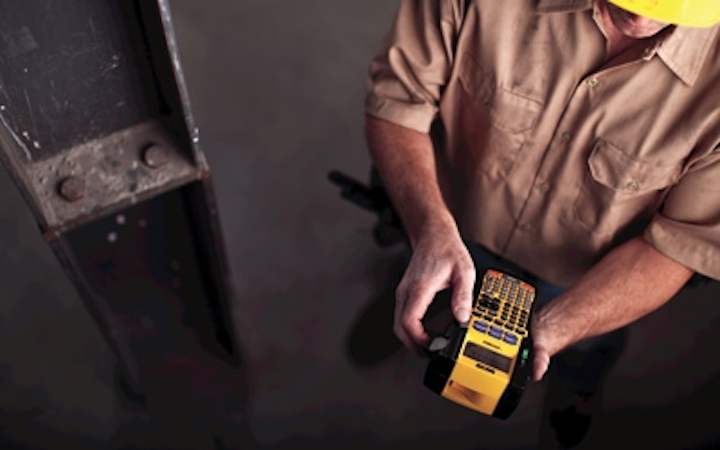 From the May, 2012 Issue of Cabling Installation & Maintenance Magazine
Contracting firm builds business with signature data communications installations.
By Angie Shelton, DYMO Industrial
For communications infrastructure providers, quality, performance and value are table stakes to grow business in a highly competitive field. A firm's reputation for attention to detail in system installation can often be the deciding factor in winning a bid or getting lucrative referrals. Today, the most sought-after firms employ standards-based approaches throughout the installation. One particular area in which firms have learned to differentiate themselves is in the final stage of the project—cable identification. This is because labeling cable is the last piece of the puzzle for an installer, but often the first thing that an information-technology (IT) manager looks at.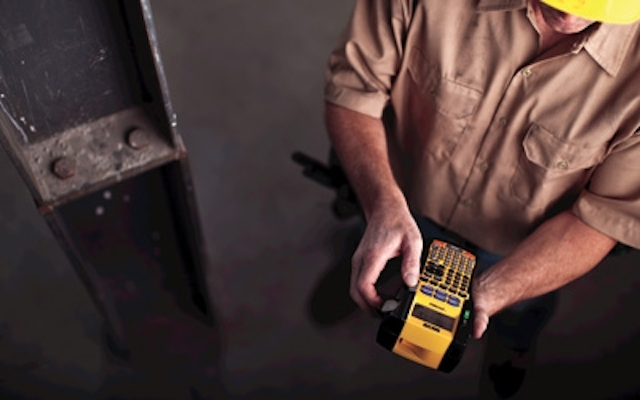 Handheld labeling tools that can be used in just about any construction environment provide versatility and enable contractors to quickly clean up others' identification messes.
Santa Maria, CA-based Quintron Systems (www.quintron.com) has achieved remarkable success by treating its cable identification practice as its project signature. By mastering cable identification standards and using the best labeling tools, Quintron has earned a reputation for excellence that has driven referrals for new and upgrade business, even in a soft economy. Quintron Systems designs, develops and deploys integrated communications and security systems for government and commercial customers that operate data, network and other "command-and-control" centers. Jim Gallo is a senior project manager at Quintron, overseeing the installation and maintenance of low-voltage systems, including cable-based data networks, telephone systems and fiber-optic networks. Gallo is responsible for quality control and client relations, leading a team of more than 25 professional data-communications technicians.
The Quintron team handles jobs of all sizes from small IT and telephone systems to large, complex data centers, network operating centers and multi-campus facilities. The team has placed and maintained miles of unshielded twisted-pair (UTP), coaxial and fiber-optic cable, connecting computer rooms, telecommunications rooms, network operations centers, telecommunications central offices and even aerospace control centers.
Gallo is a firm believer in standards for identification schemes, because he's witnessed firsthand the liability of not having a uniform scheme. "When a facility has a hodgepodge of systems, the lack of uniformity and continuity in the scheme is a real nightmare for the IT manager," he observed.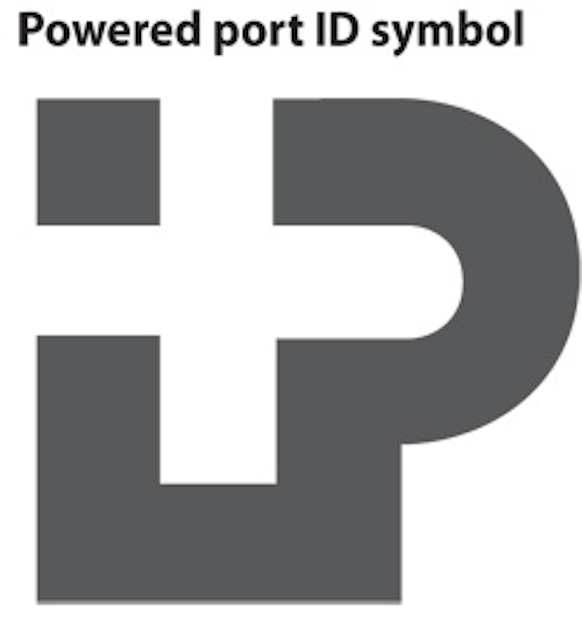 The Rhino 5200 from DYMO is an example of a labeling tool that offers the features many technicians look for today, including a quickly navigable keyboard, one-touch keys, labeling versatility, and templates that are designed to work with major manufacturer patch panels.
More often an IT or telecom manager will uncover a problem with cable identification when attempting to troubleshoot a network problem and a suspect cable cannot be traced to its termination port because its label is missing, torn or blurred. Other times, a new IT manager will come in and want to upgrade the infrastructure to a standard, but the identification scheme doesn't match the actual cabling scheme at all, and the entire plant needs to be re-labeled. In larger facilities, with hundreds or thousands of lines, the problem can become unmanageable.
Both of these scenarios, while challenging for the facility manager, present big business opportunities for companies like Quintron. Quintron has built a significant book of business cleaning up prior installation messes—bringing the identification scheme up to standards. The company gets numerous referrals based on quality of new installations and reputation for effective cleanup and problem-solving for older ones.
"When we show how we can provide consistent identification on all components of the installation—cable, patch panel, wall plates—that is replicable across multiple installations and can be followed by any installation contractor, clients are really impressed," Gallo said.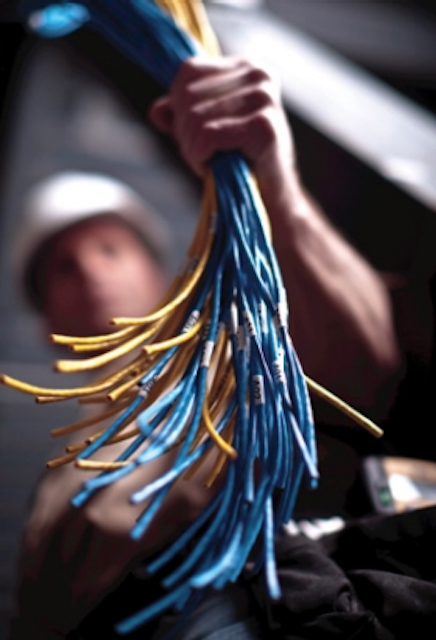 Contractors looking to grab hold of new business may very well find that treating their identification practice as a signature on their projects will help their cause.
He says he is seeing some good labeling schemes and believes that standards are catching on, because IT and telecom managers see the value in standards-based identification. Many now require machine-generated labeling in their bid specifications. He prefers the BICSI standard for cable identification because it is simple, effective and commonly used; more than 80 percent of Quintron's technicians are BICSI-certified. Quintron also works with clients that have proprietary schemes.
The important consideration in choosing a labeling tool is that it is designed specifically for the low-voltage industry. At a minimum, the labeling tool should have the following features.
Easy-to-navigate keyboard for quick and accurate text entry
Shortcuts such as one-touch "hot keys" for creating and formatting a wide range of labeling applications, such as wire/cable wraps, flags, Code 39 and Code 128 bar codes, fixed-length, general and breaker labels; "favorites" keys for single-key access to commonly used labels; and customizable keys to save settings for individual label formats
Labeling versatility, enabling one-quarter-, three-eighths-, one-half- and three-quarter-inch-wide labels in a variety of materials and colors
Vertical wrap capability—which repeats the label code 360 degrees around the cable so it is easily identifiable and readable from any angle; this also reduces cable twists that can lead to cable damage or loose connections
The ability to print directly onto heat-shrink tubes
Label spacing that can be calibrated to the proper dimensions of a patch panel so the user can easily line up identifiers under each port in a patch panel, thereby eliminating guesswork in spacing, speeding up the job and reducing waste
Templates that are predesigned to work with major manufacturer patch panels
Gallo believes that more installers are embracing cable identification standards because of the quality of the labeling tools. "Two big keys to delivering a quality installation that makes the customer happy and puts money in your pocket are: have a uniform consistent approach, and use the right tools."
Editor's Note: As we reported in our last issue, the latest Telecommunications Industry Association administration standard, ANSI/TIA-606-B, recently was approved for publication. TIA-606-B, TIA-942-A (another new standard from TIA that is described on pages 7 and 8 of this issue) and other cabling standards from the TIA will be available for purchase through IHS Global. A section of the website global.ihs.com is specifically dedicated to TIA standards.
Angie Shelton is senior manager of product marketing with DYMO Industrial (di.dymo.com).
More CIM Articles
Past CIM Articles