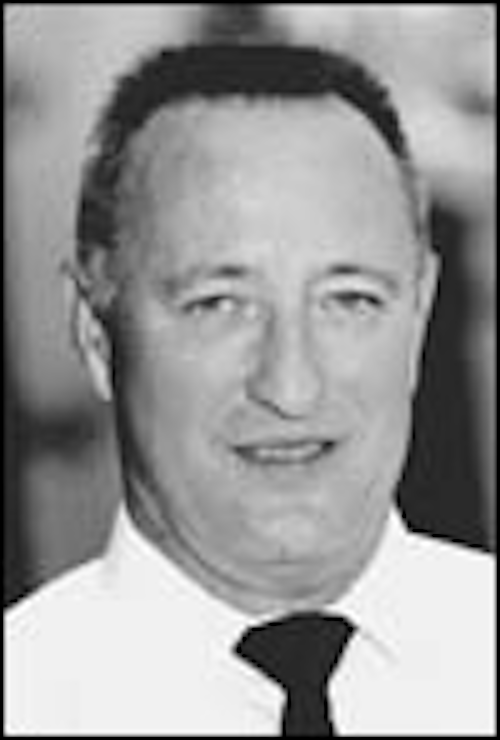 Fifth annual conference looks at practical standards issues and showcases the tools to deal with them.
Steve Smith
Who needs firestopping procedures and why? How do you design ahead for emerging standards? And what can you really believe about what you're getting with the latest cabling categories?
These are just a few of the everyday work-situation dilemmas that will be addressed Oct. 9 to 11 at the Georgia International Convention Center in Atlanta during the fifth annual BICSI Cabling Workshop and Cabling Installation Expo 2000. Once again, co-hosts BICSI (Tampa, FL) and Cabling Installation & Maintenance (Nashua, NH) are teaming up to present three information-packed days of practical tutorials, workshops, and exhibitions.
The BICSI-sponsored workshops begin Monday with opening remarks by instructional faculty member Phil Klingensmith, RCDD, a 30-year veteran of the telecommunications industry, and an independent contractor and consultant. Ed Phillips, RCDD, and a BICSI master instructor, will present the keynote address, "Fires and Fire-stopping." A veteran instructor, training MCI project managers, installers, and sub contractors on Telecommunications Industry Association/Electronic Industries Alliance (TIA/EIA-Arlington, VA) standards, firestopping, and standards practices, Phillips will address the consequences of tackling an installation without proper use of firestopping procedures and materials. In addition to discussing the risks, Phillips will share new options for firestopping measures.
The afternoon session will begin with the latest standards news, gleaned from BICSI TIA committee representative Donna Ballast, RCDD-also author of the monthly "Ask Donna" column featured in Cabling Installation & Maintenance. Staying on the standards theme, Steve Elmore, RCDD, will explore "Cable Categories: Real and Imagined." Questions to be tackled will include what's really in the latest standards, what's being manufactured, and how is it being sold. Finally, Bob Jensen of 3M Corp. (Austin, TX)-BICSI's vice chair of the Codes Committee and this year's Larry Romig Committee Person of the Year Award winner-will discuss two often misunderstood industry issues: "Small Form Factor Connectors and the Residential Wiring Standard."
More than 130 exhibits by companies featuring the latest in cabling-installation products and services-the Expo portion of the conference-will open to show attendees early Monday evening, and through portions of each day of the conference. Cabling Installation Expo 2000 is presented by Cabling Installation & Maintenance magazine.
Expo attendees will once again have an opportunity to win race-car-style go-karts that will be located at participating companies' booths. To win one of these 3.5 horsepower engine go-karts, attendees must have an entry card stamped by all sponsoring exhibitors and then turn them in. Winners will be chosen at the end of each exhibit session throughout the week, but according to the rules of the promotion, they must be present to win.
In addition to featuring the newest products and services on the market that will help attendees keep pace with rapid technological changes and solve on-the-job problems, Expo 2000 will also include two evening networking receptions (sponsored by Agilent Technologies-Westford, MA) and two luncheons.
Classes in session
While most sessions during Tuesday's and Wednesday's BICSI Cabling Workshop will be repeated, four will be offered only once:
Your Telecommunications Ground Just Got REAL Important-Led by Scott Smith, RCDD, this workshop will tell why grounds are becoming more important than ever, and demonstrate correct installation and testing techniques.
Test Set Selection 2000-Choosing the right test set for your installation can be tricky. Chuck Lohrmann, RCDD, will discuss the best way to invest in the high-end, high-capability test sets now on the market.
Sales and Marketing Tips for the Small Cabling Company-Phil Klingensmith will be back to give one-armed-paper-hangers some economical ideas for marketing their business and finding new clients.
Moving Closer to the Real Residential Market-Now that a standard for residential wiring is in place, how will it be applied and what systems will support it? Chuck Lohrmann returns to offer insights.
If you miss any of the following workshops on Tuesday, you'll have another chance later in the day or on Wednesday to check them out:
Poles, Pipes, and Pushing Dirt: Principles of CO-OSP-BICSI master instructor John Adams, RCDD, provides an introduction to customer-owned outside-plant systems, highlighting major components and terminology.
Screened Cabling Solutions-Panduit Corp. (Tinley Park, IL) representatives will demonstrate how to pull, terminate, and test a screened cabling system.
Coax, Copper, and Pieces of Glass: Inside Cable Manufacturing-In this whirlwind tour through the world of cable manufacturing, you'll see how to compare current options and get a glimpse of what might be next on the horizon.
Testing with TIA/EIA TSB-95-BICSI instructor Chuck Lohrmann will demonstrate how to conduct a TSB-95-compliant test, and how to interpret the results.
NEC and NESC Codes: Issues and Answers-Vic Phillips, RCDD, will review components of the NEC and NESC codes that are of greatest importance to any telecommunications installation pro.
Cost-effective Project Management-This workshop will show you how to take apart a typical telecom project and then put it back together again into a reasonable and profitable plan.
Harmonizing With International Standards-Learn how BICSI's new edition of the Telecommunications Distribution Methods Manual treats international standards issues, and how they compare with their ANSI/TIA/EIA counterparts.
Furniture Pathways and Telecommunications Wiring-New modular furniture systems are out there that can make your wiring jobs friendlier than ever, and electrical engineer Tom Swihart, RCDD, will discuss how the gap between furniture and the telecom world is narrowing.
Technical Training: 2000 and Beyond-Joe Jones, education manager, will discuss new offerings and opportunities in BICSI's education program.
Preceding the Workshop and Expo, BICSI will offer two preconference courses: "Telecommunications Distribution Systems Review" (Oct. 5 to 7), an intensive class for those who have at least two years of experience and are preparing for the RCDD exam; and "Introduction to Customer-Owned Outside Plant" (Oct. 7 to 8), an introductory-level course that covers the fundamentals, terms, and definitions necessary to communicate effectively with outside-plant contractors and design engineers. Both courses are offered for a separate registration fee.
Information used in this article was provided to Cabling Installation & Maintenance magazine by BICSI.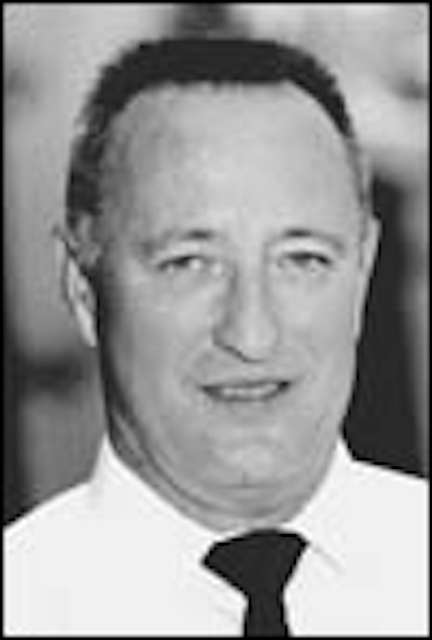 Click here to enlarge image
BICSI master instructor Ed Phillips, RCDD, will deliver the keynote address of this year's Cabling Workshop in Atlanta, addressing the consequences of tackling an installation without proper use of firestopping procedures and materials.