New Products
AngströmBond AB9123 blue, high- temperature termination adhesive cures in 1 to 5 min at temperatures of 100° to 150°C
Nov 1st, 2000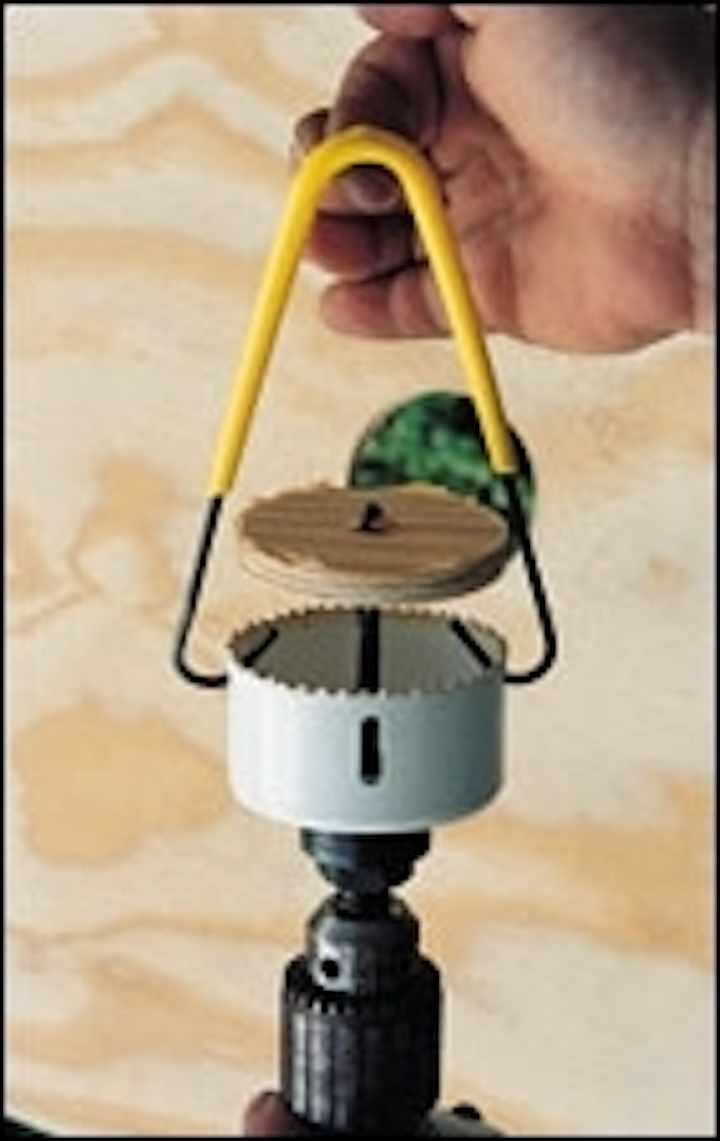 Compiled by Michelle Abrams
High-temperature adhesive
AngströmBond AB9123 blue, high- temperature termination adhesive cures in 1 to 5 min at temperatures of 100° to 150°C. The adhesive is designed for production of singlemode fiber-optic assemblies where consistent quality, high-strength, and fast production time are required. It has a 3-hr working time, and its blue color enables easy polishing, according to company claims. This low- viscosity epoxy cures with a high glass-transition temperature and exhibits good performance during temperature cycling and high-humidity environments.
FIBER OPTIC CENTER INC.
NEW BEDFORD, MA
4-port faceplate
The 4-port faceplate attaches to the Walker 500 Series aluminum floor monuments (sold separately), which allows voice and data connectivity to be floor-mounted in open workspaces or inhospitable environments. The faceplate accepts any combination of the company's modular data jacks or specialty connectors. Loading both sides of the monument provides a total of eight outlets. Flush-mount port and station labels are included. Each device ships with four identification tabs (the same color as the faceplate), one station ID window and label, and two mounting screws. The faceplates come in white, ivory, gray, and black.
KRONE INC.
ENGLEWOOD, CO
Hole-saw tool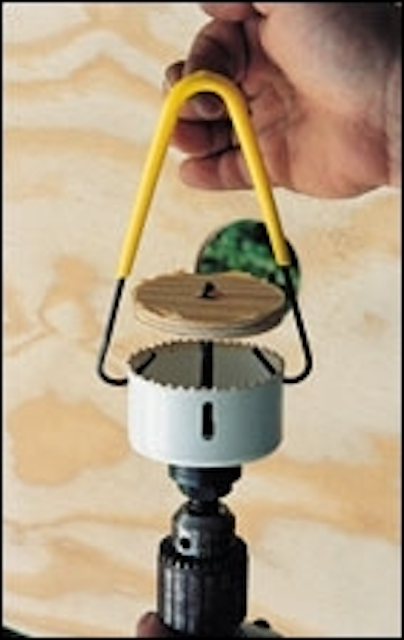 Click here to enlarge image
The Holesaw Hook removes plugs that get stuck in hole-saw cups after drilling. The handheld tool removes different layers of wood, metal, and thin plastic plugs. Constructed of spring steel wire, the tool has a V-shaped polyvinyl handle extending into opposite bent hooks. Each hook is coated with rust-preventive enamel for extended life. The V-shaped configuration enables each hook to move toward each other, adjusting to hole-saw cups of various sizes, ranging from 1/2- to 21/2-inch diameters. Each hook is then placed through an opposing cleanout slot to grab into or under plugs for easier removal.
WASHER INDUSTRIES CO.
NEW BEDFORD, MA
Non-tip enclosure base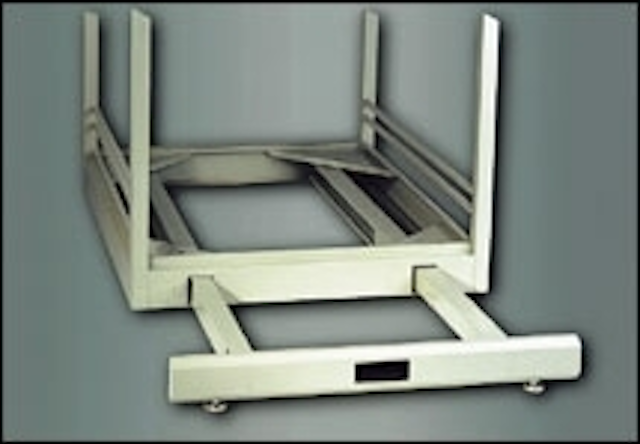 Click here to enlarge image
The non-tip enclosure base provides added stability without sacrificing floor space. The retractable base can be pulled out only when it is needed. When working on equipment housed in the enclosure, customers can slide the base from the frame. The non-tip base can be built directly into any Encore Advantage enclosure and costs from $150 to $200, depending on the depth of the enclosure frame.
ENCORE PRODUCTS INC.
CHANDLER, AZ
Telecommunications carrying case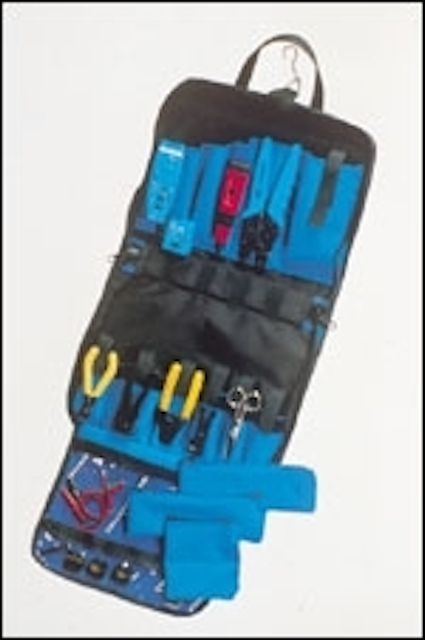 Click here to enlarge image
The ZipKit is a briefcase-style carrier for storing and organizing tools and supplies. Made of nylon polyester, the case offers 20 pockets, including three outside mesh pockets for additional capacity. The case measures 151/2x131/2 inches (closed) and unzips on three sides to fold out to 151/2x36 inches. It is available as a standalone case or as a complete installation kit featuring the company's tools.
IDEAL INDUSTRIES INC.
SYCAMORE, IL
Wireless remote transmitting unit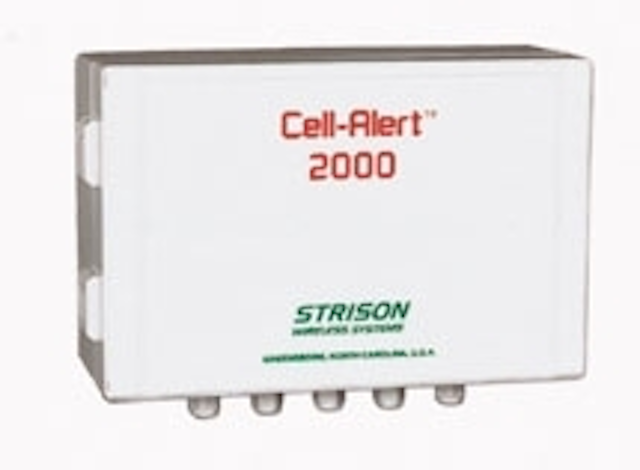 Click here to enlarge image
The Cell-Alert CA-2000 wireless Internet telemetry remote transmitting unit uses wireless data-transmission technology to send digital packets from remote locations through an underutilized channel on cellular towers throughout North America. The unit features six analog/digital inputs, two counter inputs, and one relay output for connection to sensors and other field equipment. For installation in harsh environments, the unit is mounted in a sealed enclosure and provided with a backup battery that allows for notification if power is lost.
STRISON WIRELESS SYSTEMS
GREENSBORO, NC
Nonmetallic surface raceway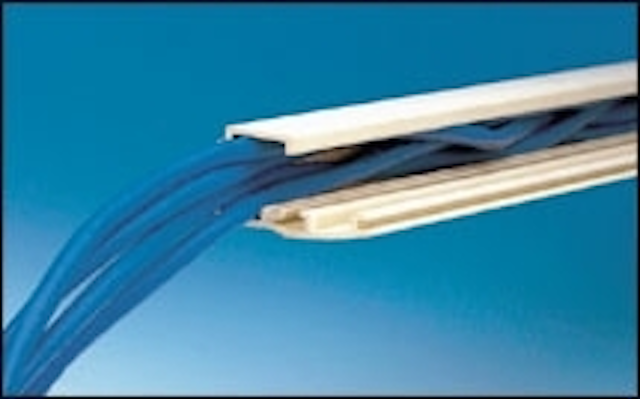 Click here to enlarge image
The MediaTrak 6 one-piece nonmetallic surface raceway has a double-latching cover. Suitable for use with either communications or electrical cabling, the raceway features fittings have a 11/4-inch minimum bend radius accommodating all copper and fiber jumper cable bend requirements. Corner fittings will snap over the raceway channel. Outlet boxes in single- and double-gang versions are available. Single-gang boxes come in shallow, standard, and deep depths, and accept standard FPL and flush MTP plates. The deep box accommodates fiber, video, and coaxial-cable connections. The double-gang version is tamper-resistant and UL-listed for use up to 600 V.
HUBBELL PREMISE WIRING
STONINGTON, CT
Application selector guide
The two-page application selector guide on potting and encapsulation covers both one- and two-component systems. It lists viscosity, set-up times, cure schedules, service temperature ranges, volume resistivity, and application recommendations for more than 30 Master Bond grades.
MASTER BOND INC.
HACKENSACK, NJ
Telecommunications catalog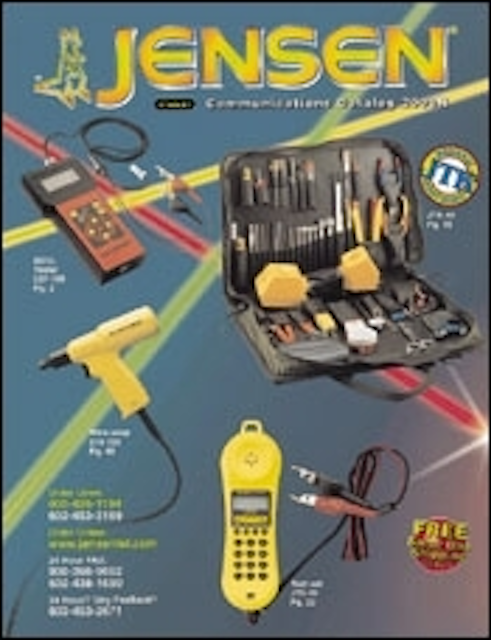 Click here to enlarge image
The Communications Catalog has been updated to feature new telecommunications products, including the company's new line of JTS telecom test sets. The 116-page publication offers a variety of cable, hand and specialty tools, service aids, telephone and electrical test equipment, and toolkits. It is available at www.jensentel.com, a new online catalog site for telecom professionals.
JENSEN TOOLS INC.
PHOENIX, AZ
Power-protection tools
Extension cords, power strips, and surge protectors comprise the Stanley line of power-protection tools. The Stanley extension-cord line includes five categories: contractor grade, general-purpose grade, outdoor grade, workshop grade, and power-tool cords. The extension-cord line is complemented by the Stanley Power Protection line, featuring four grades of power strips and surge protectors: computer, contractor, electronics, and general-purpose.
BELKIN COMPONENTS
COMPTON, CA
Tool/test-solution catalog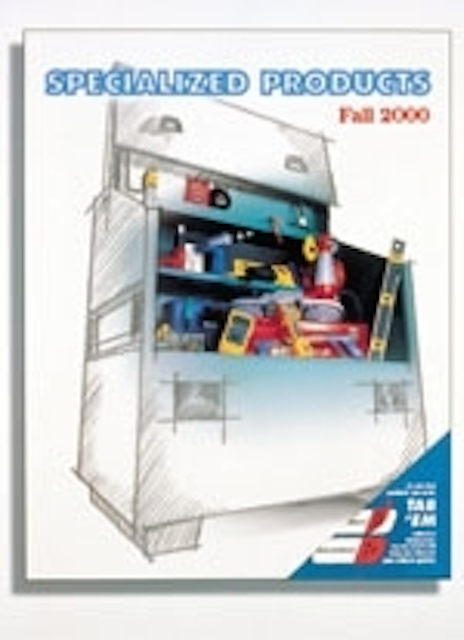 Click here to enlarge image
More than 200 new items have been added to the Fall 2000 Catalog. Included in the 400-page publication is a collection of more than 5,000 cases, test-equipment products, tools, and toolkits reaching most service-related applications. Among the telecommunications selections are bit-error-rate testers, digital butt sets, and transmission test sets. Fiber-optic offerings include maintenance and test equipment, cleavers, light sources, optical time-domain reflectometers, power meters, and strippers. Peel-and-stick bookmarks are also included with the catalog.
SPECIALIZED PRODUCTS CO.
SOUTHLAKE, TX
Fiber distribution systems brochure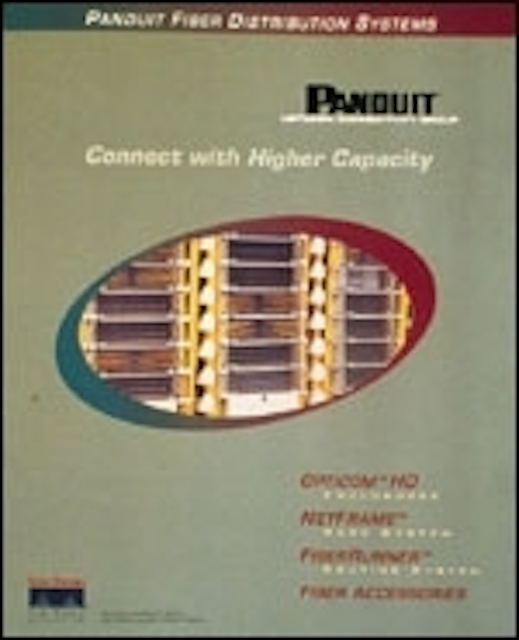 Click here to enlarge image
Fiber distribution systems are detailed in a new 12-page, color brochure. The free brochure details solutions for optical-fiber cabling, including the Opticom HD high-density fiber distribution system, NetFrame premier rack system, FiberRunner cable-routing system, and a variety of cable-management accessories such as D-rings and cable rack spacers.
PANDUIT CORP.
TINLEY PARK, IL
Cable tester with TDR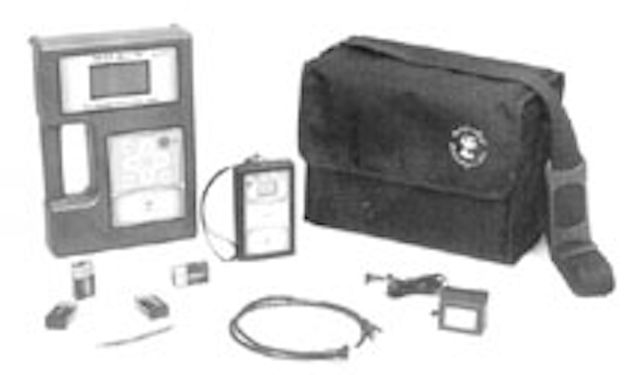 Click here to enlarge image
The ITC-3402 TEST-ALL IV "PLUS" 4-pair cable tester has been updated to include time-domain-reflectometer (TDR) functions at no additional cost. The updated version measures cable length and distance to fault on all four pairs, and tests continuity and TDR in seconds.
The device has a test range of up to 2 miles, and stores and downloads up to 500 records. It uses up to 100 programmable terminators, has a graphic display with backlight, and is both AC- and battery-powered.
INDEPENDENT TECHNOLOGIES INC.
OMAHA, NE
Jumper cables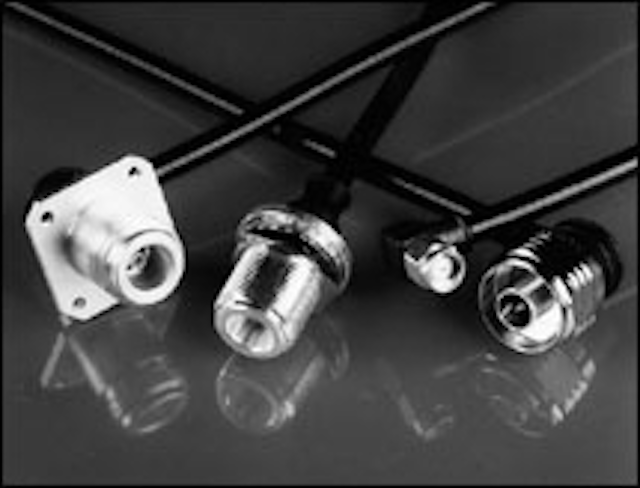 Click here to enlarge image
Braided jumper cables are manufactured for use with cellular/personal communication services base stations and general indoor/outdoor wireless systems. These cables feature injection-molded boots and soldered inner and outer conductors. With operating frequencies ranging to 2.4 GHz, the cables are available with BNC, SMA, TNC, N, and 7-16 connectors in both straight and right-angle configurations. VSWR ratings are 1.08:1 at 1 GHz, and 1.12:1 at 2 GHz (with "N" male connectors) along with tight bending radiuses and halogen-free flame-retardant jackets.
SPINNER NORTH AMERICA
NORCROSS, GA
Modem cord
Designed for on-the-go laptop users, the Model F8V051-SLIM-US Retractable Modem Cord is an all-in-one device featuring a retractable 10-ft telephone cord with an auto-retract button. The cord is housed in a specially molded case to protect the RJ-11 plugs from breaking, while also providing a built-in storage area for an eCoupler. Suggested retail price for the cord is $19.99.
BELKIN COMPONENTS
COMPTON, CA
Cable-tray accessory
Click here to enlarge image
CABLEXIT provides a smooth, round edge to ease the stress placed on bottom cables when cable bundles exit the cable tray. Designed with predrilled mounting holes, the attachment snaps and secures into EZ Tray, without the use of nuts and bolts. Depending on the size of the tray, it can be used singly or in multiples.
CABLOFIL INC.
ST. LOUIS, MO
Aerial work platform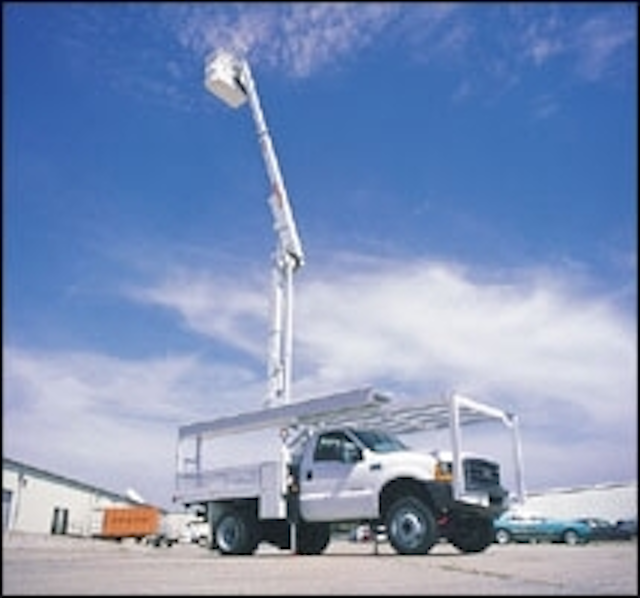 Click here to enlarge image
The ECA-41 telescopic/articulating aerial work platform features a 24x48-inch bucket and 29-ft working side reach. Working height is 46 ft. The unit has a 46-kV insulation rating and mounts on a 17,500-lb chassis.
Telescopic/articulated design allows the unit to operate over obstacles, and the vertical stabilizers do not take any traffic space.
ELLIOTT EQUIPMENT CO.
OMAHA, NE
Cable-preparation tools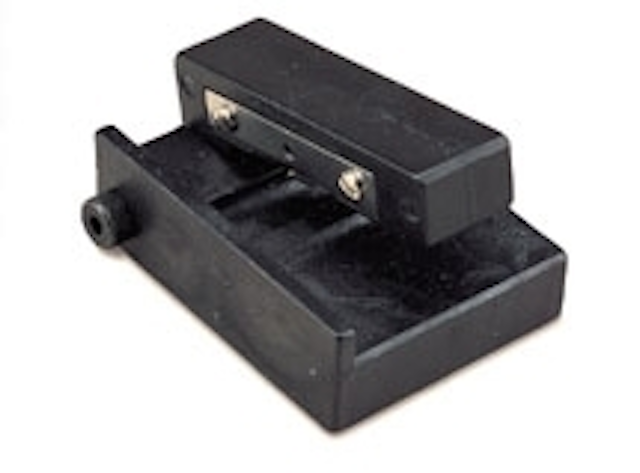 Click here to enlarge image
Reducing cable-preparation time to seconds is the goal of cable-preparation tools from Andrew Easiax. The tools score the jacketing and cut the outer conductor at the crest of its corrugation at the precise distance required, producing a precise cut that facilitates connector attachment. Blade-depth adjustment prevents the cutting of the inner conductor. Tools include five extra reversible cutting blades.
JENSEN TOOLS INC.
PHOENIX, AZ
RF-connector catalog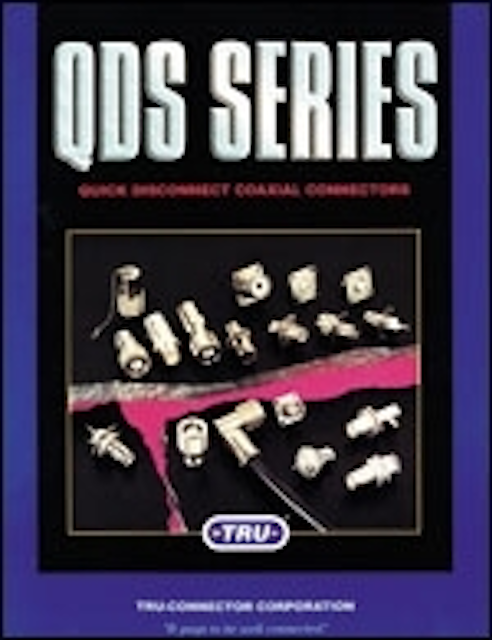 Click here to enlarge image
The full line of quick-disconnect RF connectors is featured in a new 12-page catalog, which also lists plugs, jacks, receptacles, adapters, and complete cable assemblies and caps. The QDS Series Quick-Disconnect RF Connectors Catalog contains technical drawings, product descriptions, and specifications to highlight this product line. The 50-ohm QDS Series connectors have a 1,000-VRMS rating, DC-6-GHz frequency range, and 5,000-megohms of insulation resistance.
TRU-CONNECTOR CORP.
PEABODY, MA
Fiber-optic chassis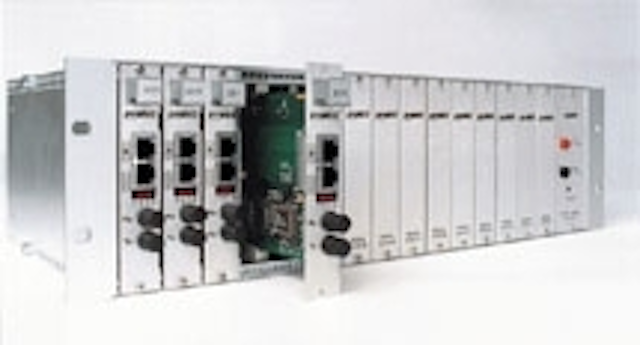 Click here to enlarge image
The Chassis 3900 Series is a versatile fiber-optic chassis designed for power utilities and industrial data-communications applications. Supporting up to 15 data links, it can group several Ethernet and serial links in a common installation, resulting in savings of both time and panel space. Operating temperature is -40° to +85°C. Power options are 90 to 250 V AC or DC, or 24 to 48 V DC. The chassis supports 850- and 1310-nm multimode and 1350-nm singlemode fiber.
DYMEC INC.
CHELMSFORD, MA
Power-node enclosures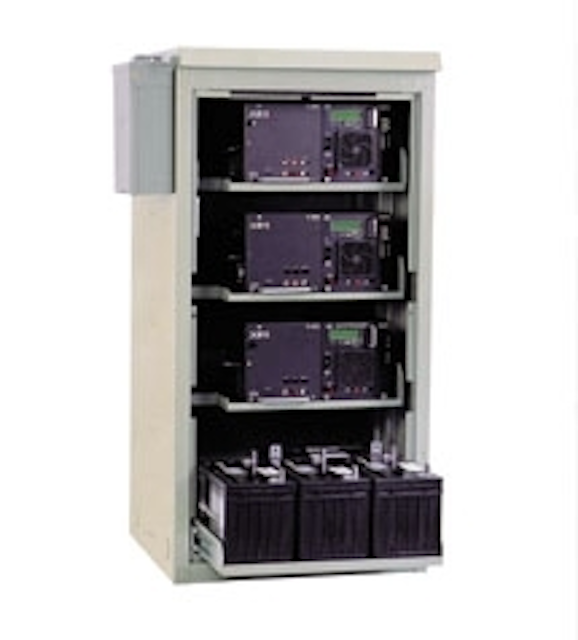 Click here to enlarge image
The PN-3 and PN-4 power-node enclosures feature three and four equipment trays, respectively. Both versions allow easier access to key equipment during installation and maintenance. Features include slide-out battery trays, thermostat-controlled cooling fans in all modes of operation, SPI mounting, prewired electrical service, and generator interface. Constructed of durable aluminum with a protective powder-coat finish, they have been engineered for demanding powering configurations. Depending on the configuration, the enclosures can contain either one or two power modules and up to eight batteries.
ALPHA TECHNOLOGIES
BELLINGHAM, WA
Collocation cabinets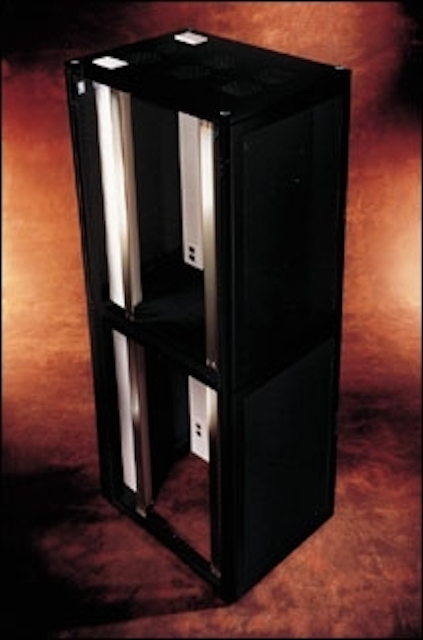 Click here to enlarge image
The fully field-configurable collocation cabinets are designed to eliminate the need to gather usage data ahead of time and therefore save configuration time. These modular enclosures feature reversible hinge and latching systems, rack angles that adjust front to back, vertically adjustable inside barriers, and additional mounting holes. Electrical outlets on the power side and RGR45-jacks on the data side optimize cable management. Cabinets are available with either a fully perforated front door or vented window front door.
HOFFMAN
ANOKA, MN
Surge protector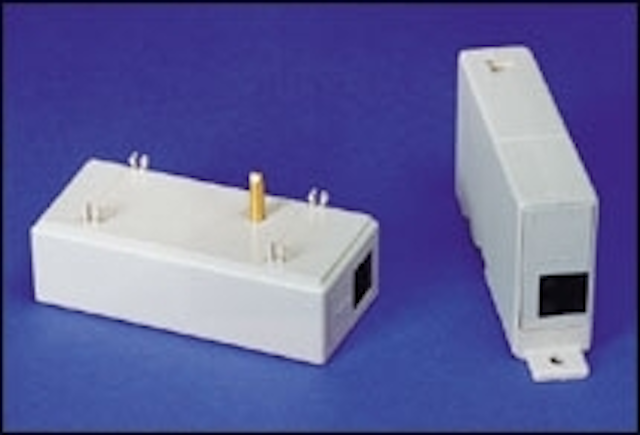 Click here to enlarge image
Customer premise and base-site equipment can now be protected from damaging transients caused by direct or indirect lighting. The DCpowerCAT protects all lines on the Category 5 cable that carries power and data between the indoor and outdoor units, including DC lines up to 48 V DC and data lines carrying 10/100Base-T Ethernet. Available in DIN rail-mounted modules, the protector can be combined with AC protection.
ATLANTIC SCIENTIFIC CORP.
WEST MELBOURNE, FL
Passive interconnect components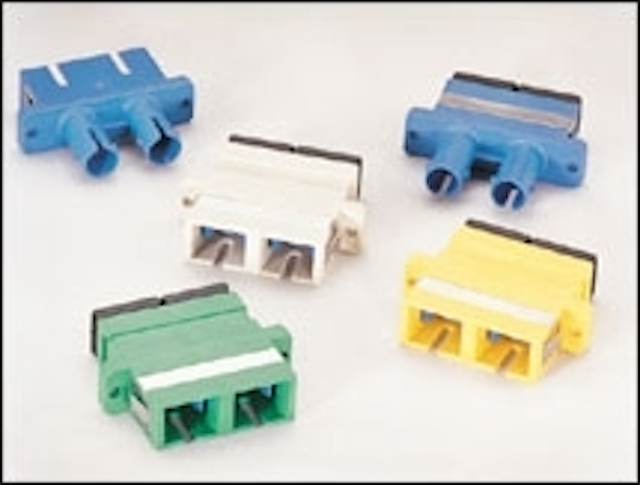 Click here to enlarge image
The Wiremold Interlink Cabling System has been expanded to encompass Fiber-Smart passive interconnect components. This new line includes ST-compatible adapters (STA Series); SC-compatible adapters (SCA Series); FC-style adapters; CSC Series SC connectors available for both singlemode and multimode applications; ST connectors that meet TIA/EIA and IEC perfor mance specifications; and ILBR Series inline low-backreflection attenuators.
WIREMOLD CO.
WEST HARTFORD, CT
Emergency-lighting inverters brochure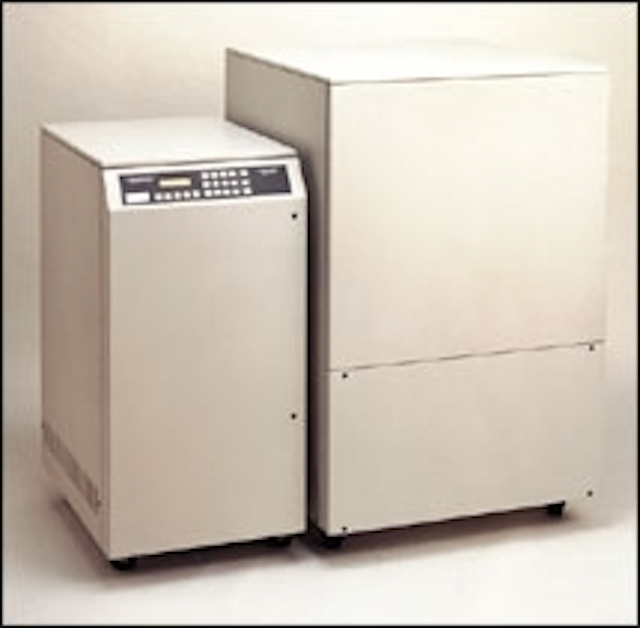 Click here to enlarge image
A new brochure has been released to highlight EL Series emergency-lighting inverters. EL Series inverters are centralized emergency-lighting systems that provide seamless transfer to emergency backup power. Discussed in the brochure are the purpose of and legislative issues surrounding emergency lighting.
CONTROLLED POWER CO.
TROY, MI
Home-theater sound cables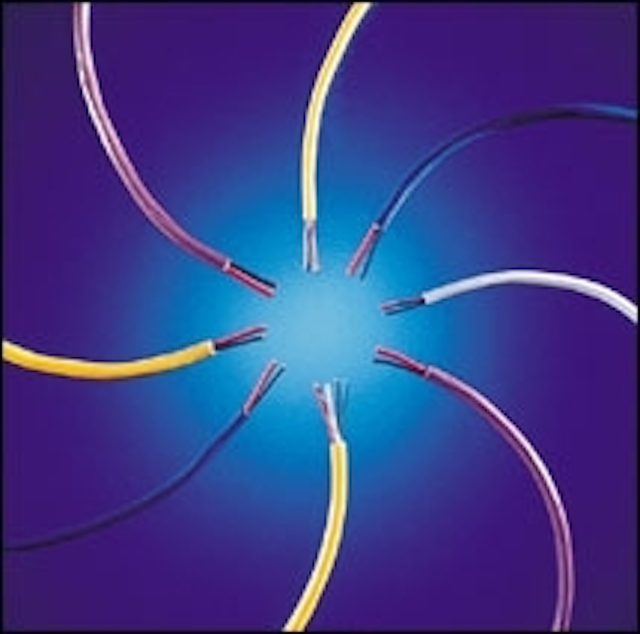 Click here to enlarge image
The Soundsational Signal home-theater cable is the newest in the company's line of sound cables. This high-strand- count, extra-flexible cable is designed for in-wall sound installations with the goal of delivering a superior signal.
The product line includes 12-16 AWG stranded cables with two or four conductors and is UL-listed as CM/CL2/CL3. The cables are available in 500- and 1,000-ft put-ups. Outer jackets come in blue, yellow, green, white, or purple.
COLEMAN CABLE SYSTEMS INC.
WAUKEGAN, IL
Semi-automatic universal tying machine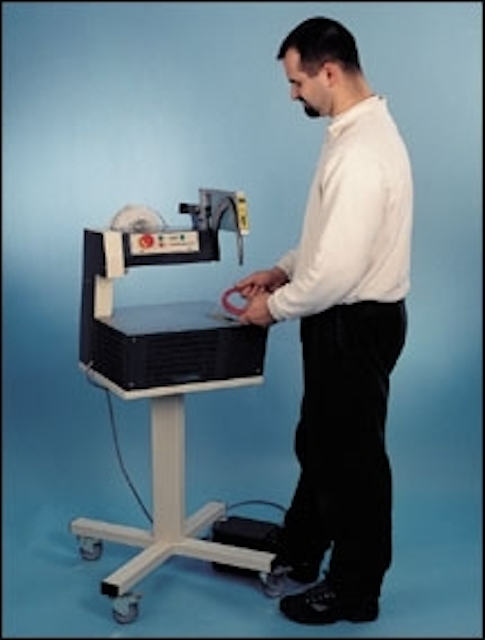 Click here to enlarge image
Designed to tie coils, hanks, or bundles of wire, cable, and tubing, the TM 66 semi-automatic tying machine automatically wraps tensioned elastic cord around targeted material, ties a knot in the cord, and then cuts the ends. Tying diameter ranges from 0.2 to 6 inches, with no adjustments required for different bundle diameters. Additional features include an electronic safety eye, adjustable tying tension, and automatic cord loading.
SCHLEUNIGER INC.
MANCHESTER, NH
Fibre Channel and Gigabit Ethernet assemblies
Click here to enlarge image
The double-speed Fibre Channel and Gigabit Ethernet assemblies are fully tested to exceed T11 standards. They offer high-speed interconnects that operate at speeds of 2.1 and 2.5 Gbits/sec between computer peripherals. Immediate delivery is offered on standard configurations, and there is a two-week turnaround on specialized assembly designs and configurations.
C & M CORP.
WAUREGAN, CT
Fiber-optic talk sets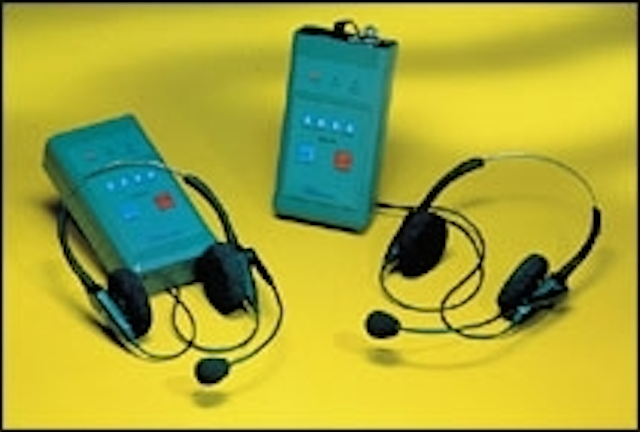 Click here to enlarge image
The OVS-6000 Series of fiber-optic talk sets is specifically designed for voice communications over fiber-optic cable. This full-duplex talk-set line will replace the existing OVS-5000 series as a solution to the point-to-point test environment. It transmits an analog signal at 1310 nm and is available in 30- or 50-dB dynamic range with super-polish ST, FC, or SC connectors.
GN NETTEST
UTICA, NY
Rack-mount integration solution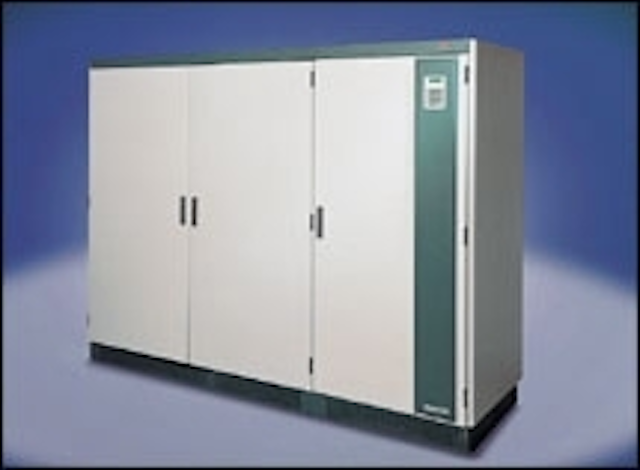 Click here to enlarge image
The NetShelter Configure-to-Order (CTO) enclosure integration solution is designed to simplify and expedite installation of rack-mount servers and internetworking equipment. The enclosures can be configured to include equipment offered by major server and networking equipment manufacturers using APC's Web-based configuration tool. Net-Shelter features pre-installed APC rack-mount equipment, reduction in installation time of up to 30%, and a four-week-maximum turnaround time for valid orders. Units are priced from $2,099 to $2,399.
AMERICAN POWER CONVERSION
WEST KINGSTON, RI
Horizontal cabling system
Universal Connections is a standard-based commercial cabling system that exceeds Category 5E specifications.
Designed to meet the need for high-bandwidth connectivity solutions, the system is suitable for copper-based Gigabit Ethernet, Fast Ethernet, and 10Base-T. The product line includes workstation outlets, raceways, horizontal cables, closet connecting hardware, patch cables, and networking tools. The line is covered by a lifetime system warranty.
BELKIN COMPONENTS
COMPTON, CA
Cable tester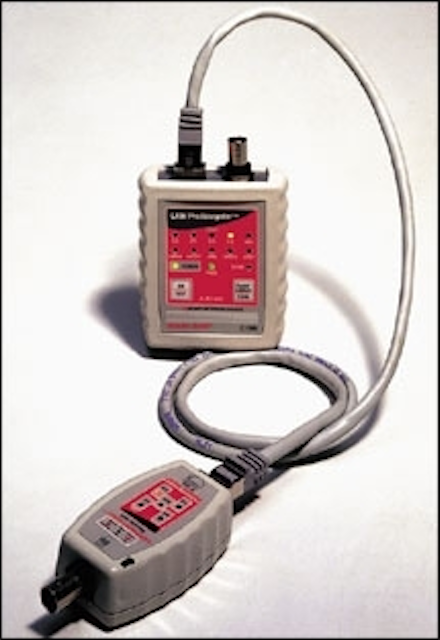 Click here to enlarge image
The LAN ProNavigator by Paladin is a portable two-piece network data and coaxial-cable tester. Equipped to test shielded and unshielded twisted-pair data cable for opens, shorts, crossed wires, and split pairs according to TIA/EIA-568A, 568B, Token Ring, 10Base-T, and USOC, the tester will also test BNC-connected 50- and 75-ohm coaxial cable for continuity. One-button operation performs a pass/fail or fault check in one second. An oscillating audio tone generator can be picked up with any tone probe, which facilitates locating cables. The unit is outfitted with a belt clip and lanyard holes embedded in the case.
JENSEN TOOLS INC.
PHOENIX, AZ
Gang-box kit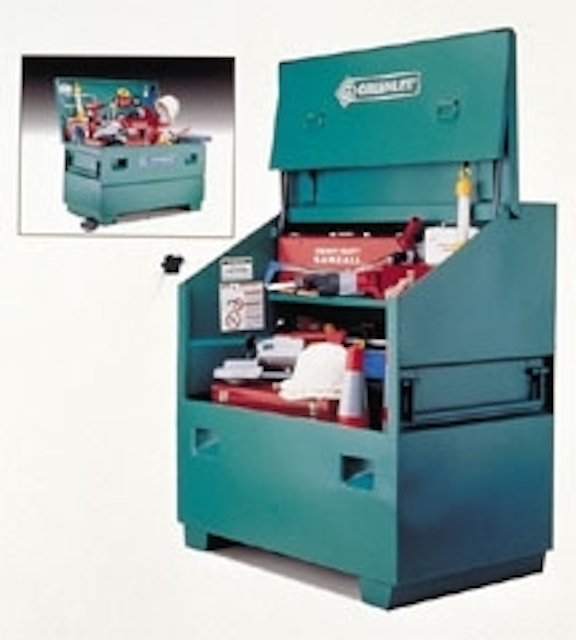 Click here to enlarge image
Two styles of gang-box toolkits provide multiple technicians with necessary tools needed at a jobsite. The basic field-service gang box suits electrical, semiconductor, or various other new installations that require multiple technicians. It features Milwaukee tools, including drill/driver kit, bandsaw, Sawzaw, and heat gun. The deluxe kit is designed for telecommunications personnel and features the same contents as the basic kit, in addition to a standard pneumatic wire wrap gun with bits, Thomas & Betts five-nested crimper, TBM14 hydraulic crimp tool, and other telecom items. Both kits feature a Greenlee storage box made of 16-gauge steel.
SPECIALIZED PRODUCTS CO.
SOUTHLAKE, TX
Cable ties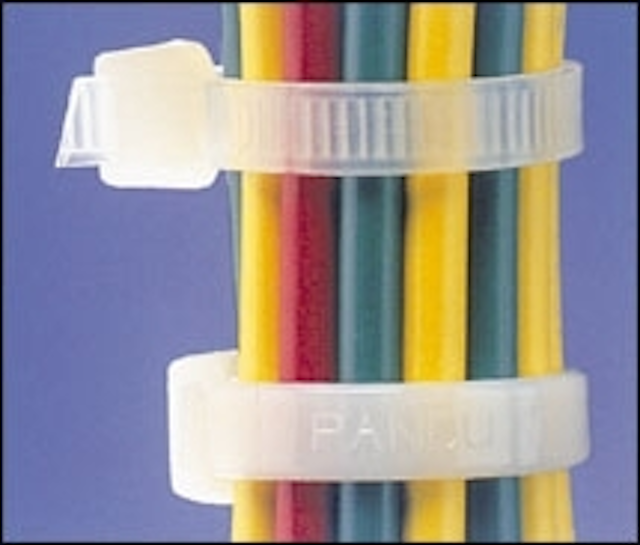 Click here to enlarge image
BELT-TY IN-LINE cable ties feature parallel entry, threading like a belt, at 180°, with the same performance of conventional (90° entry) cable ties. The devices eliminate any protrusion of the cut- off tie and feature a low-profile head with rounded edges that help avoid snags and reduce overall bundle size. The ties are available in four different cross sections for bundle diameters up to six inches.
PANDUIT CORP.
TINLEY PARK, IL


By the Book

Telecom handbook covers all bases
The era of the hefty reference work has apparently not succumbed to the Internet as yet. McGraw-Hill (New York City) has just published the fourth edition of James Harry Green's Irwin Handbook of Telecommunications. This 895-page, $95 hardcover contains illustrations, indexes, glossaries, and bibliographies, as well as two appendixes.
It would be impossible in the space we have available here to even list all of the book's 40 chapters, but a brief rundown of its major sections will hint at its breadth of coverage. Opening with a section on the principles of telecommunications systems, the volume covers both circuit-switching and transmission systems, customer-premises equipment, and telecommunications networks. Of special interest to our readers would be chapters on structured wiring systems, outside plant, local-area-network equipment, and lightwave communications. Centrex and key systems and private branch exchanges also warrant chapters.
For more on this and other McGraw-Hill volumes, visit the publisher's Website at www.books.mcgraw-hill.com.