Technology drives business growth
As the millennium has turned, many technical and business magazines, including this one, have published articles predicting how technology will impact our lives in the future.
Mar 1st, 2000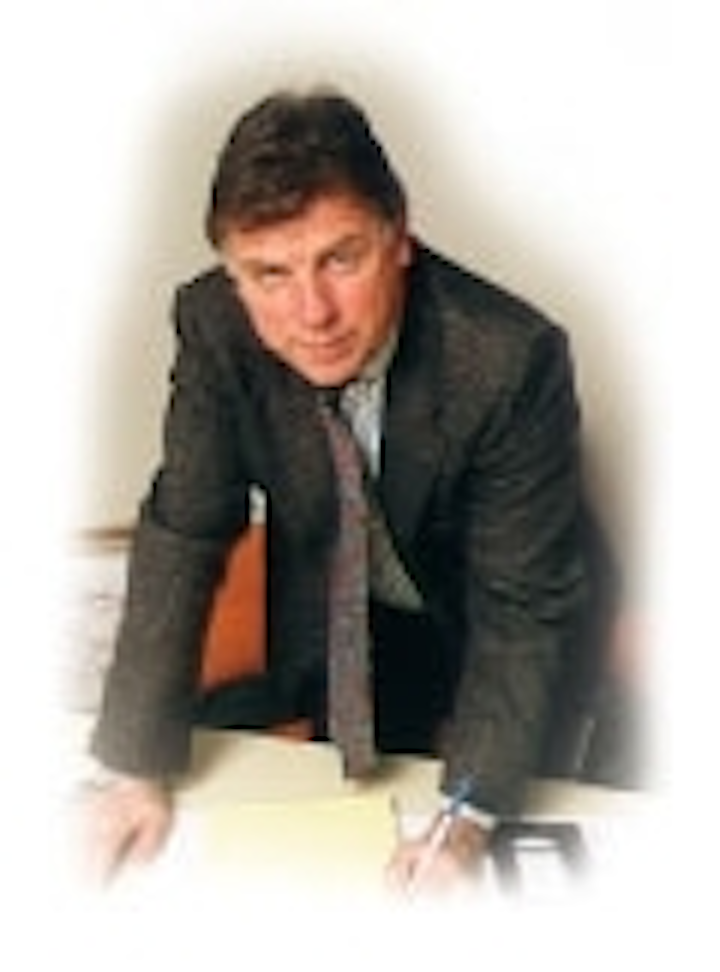 Click here to enlarge image
As the millennium has turned, many technical and business magazines, including this one, have published articles predicting how technology will impact our lives in the future. I have read perhaps a dozen of these reports, in search of some common denominator that I could pass on to you.
From my reading, I would say that if there is a key to our future, it is this: "Trade produces wealth, wealth pays for knowledge, and knowledge stimulates more trade." This cycle, described in National Geographic's special issue on global culture (August 1999), integrates the knowledge economy that has sprung up into more traditional business and industrial economic models over the last half-century.
The primary driver of the knowledge economy is technology. The global-culture story mentioned above, for instance, quotes noted futurologist Alvin Toffler, author of Future Shock and The Third Wave, as dating the birth of our information economy to the mid-1950s, when the first earth satellites were launched, air travel by jet became feasible, and television and computers began to dominate our entertainment and information establishments. "In 1956, something new began to happen," Toffler added, "which amounts to the emergence of a new civilization. It was in that year that U.S. service and knowledge workers outnumbered blue-collar factory workers."
A little closer to home, in the telecommunications industry, advances in technology have enabled the growth of the Internet, cable TV, and enterprise networking. In fact, as academic Annabel Z. Dodd has pointed out, technological advances have paved the way for the Telecommunications Act of 1996 and the "information superhighway." For example, local competitors to the regional Bell operating companies could not have afforded to build out their own outside-plant infrastructure even a decade ago. Now, says Dodd, "It takes less labor and fewer outside cables to transport more data, faster. In addition, the cost and size of switches are decreasing while their power, speed, and capabilities are increasing."
All of us in the cabling industry have prospered from these technological advances and the business cycle they have stimulated. Let me offer you two examples, one institutional and one commercial. The first is BICSI (Tampa, FL), a professional association at the core of the cabling industry; the second is this magazine, which has become the voice of that industry.
I attended my first BICSI annual meeting seven years ago. In 1993 and this year, the site of the association's winter show was Orlando, FL, but the location is where any resemblance between BICSI "then" and BICSI "now" ends. In the former year, BICSI membership was about 3,600; last year it topped 17,000. I visited the booths of about 50 exhibitors in 1993, while this year there were more than 170. In the former year, the show's attendance numbered about 700, but this year, it was close to 3,500.
In the last seven years, BICSI has expanded its publications program from a single to more than a dozen titles, built itself its own corporate headquarters, added local-area-network and outside-plant specializations, inaugurated an installation program to go with its infrastructure-design designation, and established a presence in Australia, Europe, Latin America, and South America.
During the same interval, Cabling Installation & Maintenance has grown just as dramatically. In 1993, we published just four issues, with a folio of about 240 pages. Last year, we offered our readers more than 1,700 pages in 12 monthly issues, the Buyer's Guide, and two supplements. In addition, some readers with specialized interests received up to 1,000 additional pages in the form of our product supplement, Cabling Product News; our outside-plant magazine, OSP Engineering & Construction; our wireless data magazine, Wireless Integration; and various other publications such as show guides and supplements.
The magazine has also published a book of its Cabling Installer Tips™ issued two video series (Cabling Installer Tips and a basic guide to cable-pulling), launched a market-research program updated at its annual Structured Cabling Marketplace seminar; and co-sponsored Cabling Installation Expo with BICSI. The magazine appears in a licensed edition in Australia, is launching its own imprint this year in Europe, and has struck a partnership with the Canadian magazine Structured Cabling.
I believe the single most important factor in the growth and prosperity attending this not-for-profit association and this high-tech magazine franchise has been technology. And thanks to effective technological innovation over the last decade, many other enterprises in the cabling industry-manufacturers, distributors, and contractors-have grown and prospered, as have the end-user organizations and companies supported by them.
Arlyn S. Powell, Jr.
Group Editorial Director
arlynp@pennwell.com