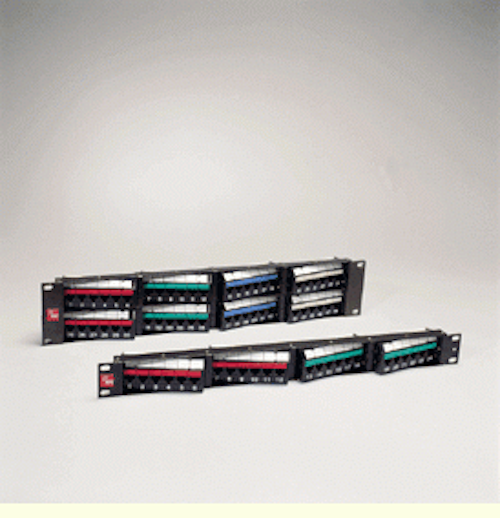 To support gigabit speeds, end-to-end system makers upgrade and develop product lines.
Lynn Haber
The era of Category 5 cabling is coming to a close as enterprises evaluate their wiring infrastructures to accommodate high-speed Gigabit Ethernet networking. And while there might be a shortage of clearly defined standards for the next-generation cabling, it has not slowed down the industry manufacturers that are showering the market with new or enhanced end-to-end copper- and fiber-cabling systems designed to futureproof enterprise cabling needs for years to come.
Just about all manufacturers of end-to-end cabling systems have acknowledged the toll Gigabit Ethernet is expected to take on the cabling market. Major players such as ADC Telecommunications Inc. (Minneapolis, MN), AMP Inc. (Harrisburg, PA), Lucent Technologies Inc. (Murray Hill, NJ), NORDX/CDT Inc. (Pointe-Claire, QC, Canada), Siecor (Hickory, NC), and 3M Telecommunications Systems Div. (Austin, TX) are stepping up to the plate to offer more-robust cabling-system solutions.
Moving up
The move to newer cabling systems such as Category 5E and Category 6 prior to the publication of final cable specifications is a clear example of history repeating itself. In the early 1990s, businesses installed Category 5 cabling before the specifications were completed and before there were applications that demanded it. Why? Because customers were looking ahead, and, the truth of the matter is that their choices served them well. Today, customers in the network cabling market are once again seeking out the highest-performance cabling options because (as many have learned from experience) cabling lasts.
Before the advent of Gigabit Ethernet, or 1-gigabit-per-second networking, the demarcation line for fiber-optic-cable deployment and copper-cable deployment was clear. Fiber was most commonly found in the campus environment and backbone network, while copper fanned out from the desktop in horizontal runs. With Gigabit Ethernet, the question of how deep into the network to deploy fiber has resurfaced.
Enhancements to copper-cabling systems are pushing the boundaries of speed and distance, while fiber solutions--already acknowledged for higher speed and greater distance performance than copper--are coming down in cost. While network managers will have to make up their own minds about product purchases, cabling-system manufacturers are giving them a whole lot to think about.
Most cable manufactures have had Category 5E copper solutions in their product lines for 12 months or more--well ahead of the finalization of the Category 5E specification for copper, which is expected to see final approval by year-end. More recently, vendors have introduced end-to-end cabling solutions designed to meet or exceed the Category 6 specifications as they evolve.
On the fiber side, vendors continue to improve both cabling and components for their end-to-end cabling systems, improving system performance at the same or lower cost.
Closer look
Vendors agree that evolving standards, particularly Gigabit Ethernet, are the key reason for new end-to-end cabling-system product introductions, as well as enhancements to existing solutions. The hottest products to hit the market are end-to-end cabling systems that meet or exceed the anticipated specs for Category 6 cabling.
AMP, for example, introduced its Netconnect Quantum System in January 1998. Dubbed the "next-generation" cabling system, Quantum is designed to exceed the requirements of the emerging ISO/IEC Category 6/Class E specification for copper cable. The Category 6/Class E specification defines a cabling system with essentially twice the bandwidth (250 megahertz) of a TIA Category 5 system.
"Since the product`s introduction, it continues to go through enhancements and minor product modifications to improve performance," says Tony Beam, director of systems marketing at AMP. The manufacturer has also been offering a Category 5E cabling system for about 18 months, which it continues to test to meet the latest revision of the specification.
As a vendor of an end-to-end cabling system, AMP says it differentiates its product based on providing a total solution: Quantum cable, jacks and patch panels, and patch cords--all designed to deliver Category 6 performance. AMP backs the Netconnect Quantum system with a 25-year system performance and component warranty as well as an application assurance warranty.
NORDX/CDT offers two proposed Category 6 end-to-end cabling systems. The System 2400, a 200-MHz solution with 2.4-Gbit/sec data rate, was introduced in January 1998, while the System 4800lx, a 300-MHz solution with 4.8-Gbit/sec data rate, was introduced one year later.
"There are two Category 6 proposals, A and B, and we have products that target each of the proposals," says Paul Kish, senior program manager IBDN systems and standards at NORDX/CDT.
The manufacturer developed new IBDN connecting hardware for the proposed Category 6 solutions. The hardware works with both systems. The vendor`s new line of PS 6 connectivity hardware was introduced in August and performs up to 300 MHz. The cable used for each system is different. The 4800lx Series UTP cable is 0.6-millimeter copper and about AWG 23.
An important feature of the cable, according to Kish, is the more stable construction design due to a Web separator that separates the four pairs so each pair is in its own compartment. "The result is improved crosstalk--about 6-decibel and less loss," he says.
NORDX/CDT also offers a Category 5E-compliant system--the System 1200 with 140-MHz bandwidth and a 1.2-Gbit/sec data rate--which has been available for 18 months. The manufacturer designs its new components to be backward-compatible with its Category 5E system.
In addition to a 25-year component warranty, NORDX/CDT systems are guaranteed to operate any application, current or future, designed to run on the category of cabling system installed.
A newer entrant in the end-to-end copper-cabling-system market is ADC. Although a long-time player on the public-network side and in the optical-fiber-solutions market, ADC entered the premises copper-cabling-systems market in September 1998 with its Enteraprise solution for Category 5E and, more recently, last November, with a proposed Category 6 copper-cabling system.
Along with the Category 6 system, ADC introduced a new line of outlets--the Series 6000 for unshielded twisted-pair, coaxial cable, and fiber. Both the Category 5E and Category 6 end-to-end copper-cabling systems offer the company`s patented angle-left, angle-right patch system for cable management, which, according to Jane Livingston, director of Enteraprise copper-connectivity systems, relieves strain and saves space on distribution frames.
Hot off the press from Lucent Technologies is an announcement of the company`s next-generation GigaSpeed end-to-end copper-cabling system. The latest GigaSpeed solution features upgrades to all modular components, including the 1100gs, PatchMax and outlets at the desktop, or mgs 200. The company is also offering a six-connector channel, three on each end, for those enterprises that need it for Category 6 performance. To accommodate the six-connector channel, Lucent says it improved the performance in its connectors. It has added a new modular cord that replaces the last-generation product.
The result? "This announcement signifies a significant upgrade in performance," says Jim Hulsey, Systimax offer manager at Lucent. "Our intention is to allow customers to go beyond the standard and give them design freedom if they want it," he adds.
Driven by customer request, Lucent is also offering a fluted Category 6 cable in addition to its existing 7100, nonfluted, Category 6 cable. While Hulsey says the 7100 cable meets or exceeds Category 6 requirements and is easy to install, customers have asked for cable with plastic separators for the pairs for even better performance. "We`ll give our customers new choices for the closet," he says.
The new power cord will also impact Lucent`s Systimax Category 5E solution, an end-to-end copper-cabling system for horizontal and backbone cabling. The new power cord will work with both the next-generation GigaSpeed solution and the Systimax Category 5E solution.
Last October, Lucent introduced VisiPatch, an IDC-based patch panel that features hidden cords, higher density, and easier identification for its GigaSpeed cabling system.
Lucent backs all its Systimax offerings with a two-prong 20-year warranty that takes into account any specifications the vendor publishes regarding performance and problems and also guarantees that its systems meet or exceed Category 5E or Category 6 specifications, depending on the system.
Focus on fiber
Copper-cabling systems are not the only solutions garnering the attention of manufacturers. Improvements in technology as well as renewed interest in fiber are driving better-performing, lower-cost fiber-cabling systems.
In particular, vendors report great interest in the new 2-fiber connectors that are smaller, cheaper (by around 30%), and quicker to install than previous generations of connectors. The small connectors combined with small-form-factor (SFF) electronics allow vendors to double port densities and reduce per-port costs. "Today, we`re seeing reductions in product per-port costs up to 40%," says Martin Easton, manager, premise system market at Siecor.
Siecor`s LANScape fiber-cabling solution has been available for a number of years; however, the manufacturer continues to upgrade system performance. In September 1998, Siecor upgraded multimode-fiber performance from FDDI Plus to Gigabit Plus and now incorporates link-length guarantees. Siecor also introduced an MT-RJ 2-fiber connector. The vendor guarantees Gigabit Ethernet support and a 25-year system warranty on the end-to-end cabling solution.
Last February, Lucent announced OptiSpeed Plus, an enhancement to its OptiSpeed fiber-cabling solution, originally introduced more than 18 months ago. The enhanced system supports Gigabit Ethernet to 600 meters in the 850-nanometer operating window. OptiSpeed Plus supports five connections at 600 meters. The vendor also offers GigaSpeed support at 300 meters, which represents about 80% to 90% of all equipment sold. OptiSpeed supports six connections at 300 meters.
Late last summer, Lucent introduced LazrSpeed for companies interested in deploying gigabit network cabling to the desktop. "Our objective with LazrSpeed cabling is to enable the lowest-cost system for 10-Gbit/sec support up to 300 meters at 850 nm with a serial-transmission scheme," says John Kamino, Systimax fiber offer manager at Lucent.
Kamino says LazrSpeed is the first next-generation multimode fiber on the market. The benefit to end users is that they can opt for LazrSpeed as a migration strategy for 10-Gbit/sec applications in the future but choose to run at lower speeds today. Industry watchers expect to see 10-Gbit/sec applications hit the market by 2002 and proliferate by 2005.
ADC has introduced several new products to its fiber Enteraprise solution: the LX.5, an SFF connector; the fl1000, a 19-inch patch panel for cable management; and new boxes for factory floor application.
3M launched its Volition fiber-optic-cabling system in January 1997 and continues to introduce network components to make fiber-cabling systems cost-competitive with copper-cabling systems. In 1998, for example, the vendor introduced a complete line of fiber-optic switching equipment from 10-Mbit/sec to gigabit speeds. 3M also added a 100-Mbit/sec media converter to its product line as well as a complete line of fiber network interface cards.
3M claims its fiber solution costs 10% to 15% less than a copper Category 6 system, measured per line from the personal computer to the switch.
Last January, NORDX/CDT introduced new grades of its FiberExpress cable--the G300 and G600. Designed for 10-Gbit/sec applications, the G300 is a 62.5-micron multimode fiber and the G600 is a 50-micron multimode fiber. The vendor also reports improvements on its OptiMax field-installable connectors and cords. Last summer, NORDX/CDT introduced the MT-RJ SFF connector. Finally, NORDX/CDT introduced a new high-end patch panel for better system management. According to Kish, the new patch panel can manage 1000 fibers in a standard-size rack and is especially suitable for fiber-to-the-desk.
Decisions, decisions
For years, it was clearly more economical to run copper than fiber, except for the campus environment where there`s less cost sensitivity. What still holds true is that for relatively low-speed applications like 10-Mbit/sec Ethernet or 100-Mbit/sec Fast Ethernet, copper is still a safer economic choice. However, as businesses look to run their networks at gigabit speeds, the cost of copper electronics goes up, and the total cost of ownership for fiber becomes more plausible by comparison.
Vendors are lining up with new high-speed copper- and fiber-cabling-system solutions, giving businesses new options for their cabling needs.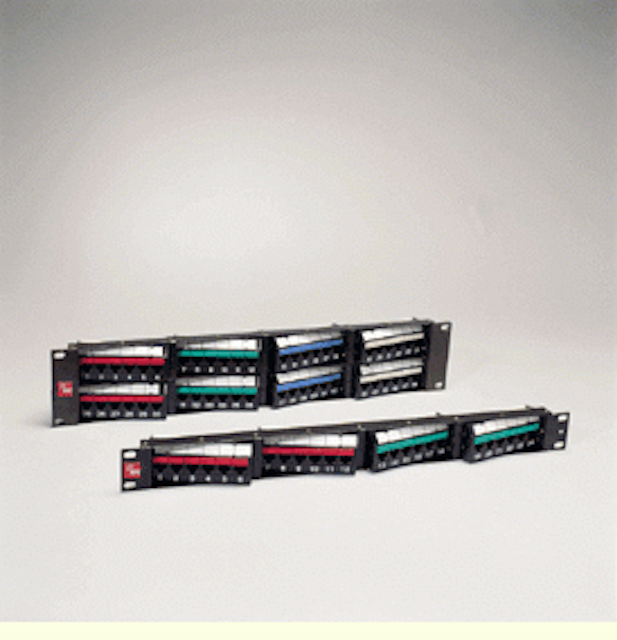 Click here to enlarge image
The angle-left, angle-right patching system is part of ADC Telecom-munications` Enteraprise cabling system. The angle-left and angle-right patch panels are designed to improve cord management.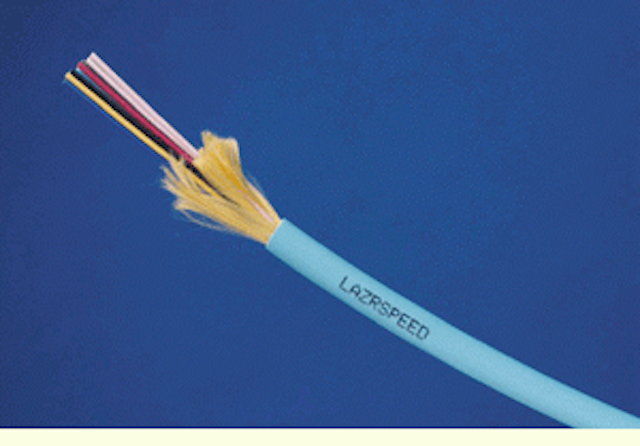 Click here to enlarge image
One of the newest fiber-optic-cabling systems on the market is Lucent Technologies` LazrSpeed system, for which the company has developed cable with 50-micron fiber.
Lynn Haber is a freelance writer specializing in networking and telecommunications issues.