New Products
The MT-RJ connector accommodates two optical fibers in the space traditionally occupied by one SC-type connector.
Jul 1st, 2000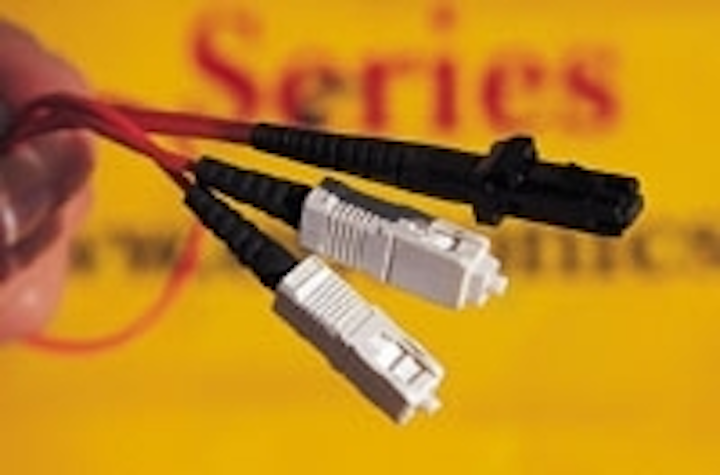 Compiled by Marcy Koff
MT-RJ connector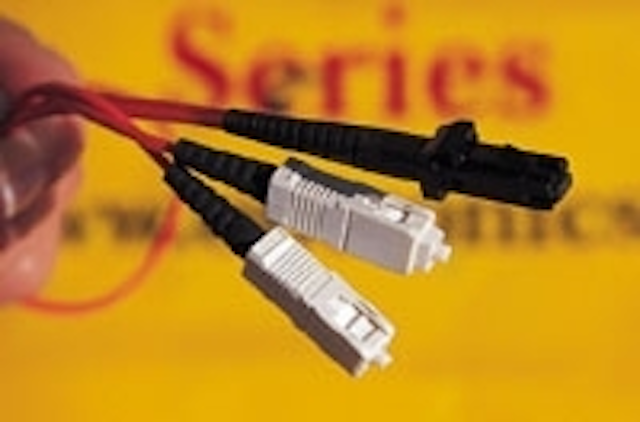 Click here to enlarge image
The MT-RJ connector accommodates two optical fibers in the space traditionally occupied by one SC-type connector. The connector has an insertion loss of <0.3 dB, return loss of 25 dB (up to 40 dB for super-polished connectors), while the plastic material enables operation from -25° to +70°C.
OPTRONICS EYT
ATHENS, GREECE
Cable-rack spacers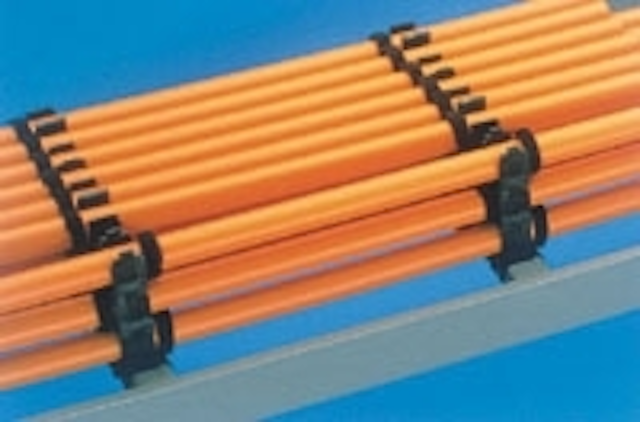 Click here to enlarge image
Stackable cable-rack spacers convert conventional ladder racks for routing bulk fiber cables or cable bundles. The wiring accessories are offered in 1- and 6-position styles for cable bundles up to 0.8 inch in diameter. The 6-position spacer can be used with the 1-position for greatest ladder rack width use. The units eliminate the pinch points that can occur when heavy bulk cables or large cable bundles are stacked one on top of the other and the potential signal distortion that can result. The initial spacer is attached to the rung of the ladder rack with a standard nylon Pan-Ty cable tie. A dovetail locking mechanism allows additional spacers to be stacked a recommended 5-high for maximum cable capacity. Standard ties can be used to secure the cable to the spacer.
PANDUIT CORP.
TINLEY PARK, IL
Calculator for cable pulling
The Lubricant Quantity Calculator enables more accurate estimates of the amount of lube required in specific cable-pulling situations. The scientific model for determining lube-quantity needs is based on cable size, conduit diameter and length, conduit condition, and number of bends. See www.polywater.com/lubequantity/quantity.asp, the link for the free calculator.
POLYWATER CORP.
STILLWATER, MN
Plastic duct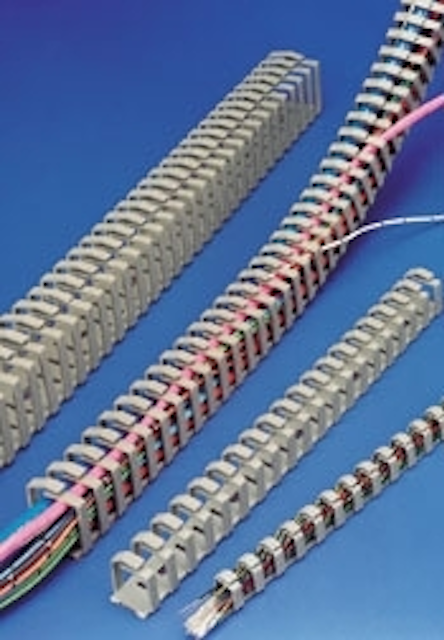 Click here to enlarge image
FlexDuct polypropylene duct features overlapping tines that protect wires, while permitting breakouts in any orientation for use in control panels, wire cabinets, and electronic equipment. The duct is a modular wire harnessing solution that neatly bundles wires and has perforation on the bottom for screw-mounting; the duct can also be provided with a pressure-sensitive adhesive. Suitable for confined spaces, the duct doesn't need a cover and eliminates the need for cable ties. It is self-extinguishing and does not produce toxic byproducts. Offered in 1/2-, 3/4- , 1-, and 11/2 -inch-square sizes, the ducts can be cut to fit using scissors or a knife.
NELCO PRODUCTS INC.
PEMBROKE, MA
Harness wrap tool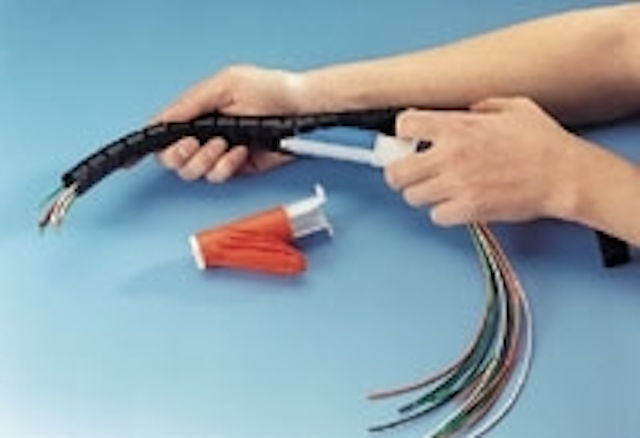 Click here to enlarge image
The Slit Harness Wrap (SHR) can wrap wire, rubber hoses, or cables in a protective enclosure. The SHR tool lets installers stop "zipping" the wrap at any time and remove the cables for breakout. It eliminates problems associated with installing various protective wraps. The device is made of a durable glass-filled nylon material and is suitable for use in the data-communications and telecommunications industries.
RICHCO INC.
CHICAGO
Rack system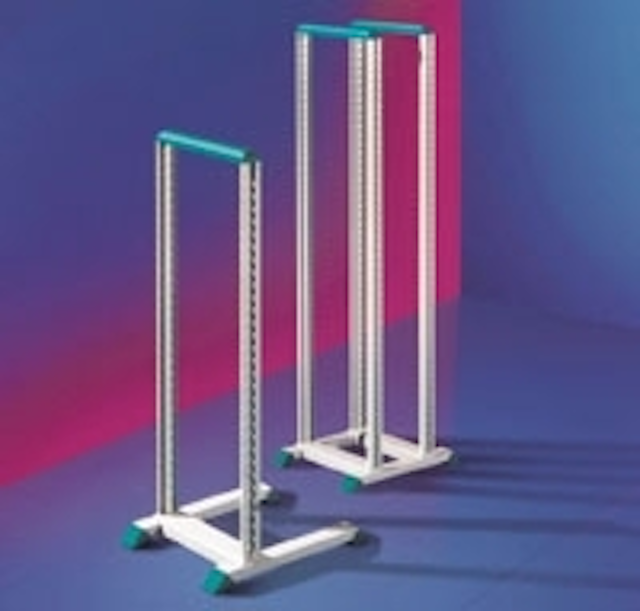 Click here to enlarge image
The DataRack rack system is suitable for intermediate crossconnect, MIS, local-area-network, or data-room environments. Network components are portable and accessible when mounted on this unit. For stationary applications, the rack features a sturdy base. If mobility is needed, then the unit is available with twin wheel casters. The secure frame system is torsion-free. Installation holes are on the base sides and rear. Options include a second mounting frame, multiple rack-connecting brackets, depth bars, and wire cable ducts.
RITTAL CORP.
SPRINGFIELD, OH
Category 6 cable
Category 6 cable contains a small flexible neoprene spacer that guarantees separation of the pairs and minimizes crosstalk. Unlike bulky plastic channels that can interfere with installation, the spacer has a diameter of less than 1/16 of an inch that cuts away during installation. Tested to 600 MHz, the data cable meets Category 6, Draft 3 standards. Jackets come in blue and gray, with other colors available with minimum runs. Twisted-pairs come standard in 23-gauge solid bare copper.
COLEMAN CABLE SYSTEMS
WAUKEGAN, IL
Connector terminating adhesive
The Anaebond #202 fast-cure adhesive bonds glass and ceramics and provides a strong bond to metal and plastic surfaces. This black low-viscosity adhesive is injected into the back of the connector. Then cleaned fiber is dipped into the primer and inserted into the connector. Extra primer is not required on the ferrule tip. All adhesive, even that not exposed to the primer, will cure. The adhesive can be terminated in two to three minutes without heat. Unlike epoxy adhesives, there is no critical mix ratio or mess, according to company claims.
FIBER OPTIC CENTER INC.
NEW BEDFORD, MA
Kevlar cutter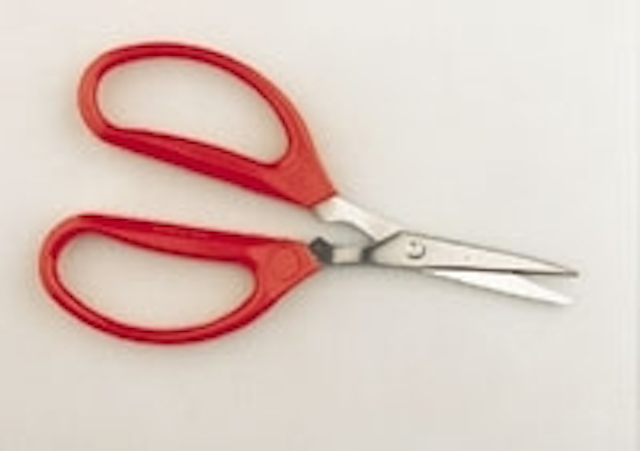 Click here to enlarge image
The Model KC699 Kevlar cutter has stainless steel, nonrust blades, a fine serration to hold and cut Kevlar fibers, and soft, cushioned red vinyl grips. The tips of the tool are designed to fit into tight places. It has oversized bows for operator comfort, is lightweight, and can be used in either hand.
CLAUSS FIBEROPTIC/TELCOM DIV.
FREMONT, OH
Cable strippers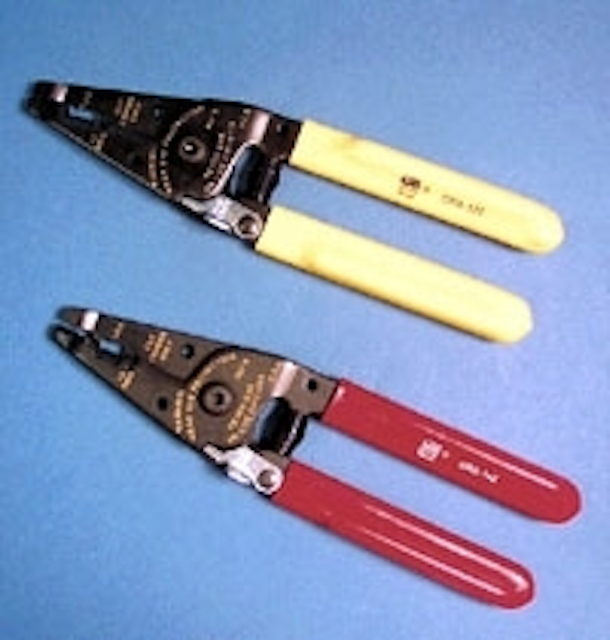 Click here to enlarge image
The nonmetallic sheathed cable strippers feature spring-loaded handles, deluxe cushion grips, and wire looping holes. Curved cutting blades promote clean, easy cutting, according to company claims. Precision ground edges strip solid conductors and the outer cable jacket.
GARDNER BENDER
MILWAUKEE
Pulse suppressor box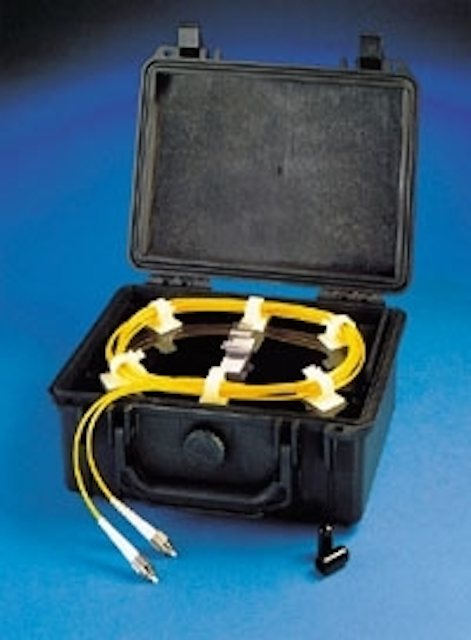 Click here to enlarge image
The Pulse Suppressor Box enables optical time-domain reflectometer operators to measure the loss of the first connectorized port of an optical-fiber network patch panel. The box offers singlemode or multimode fiber, three different fiber lengths (500 and 1,500 meters for singlemode fiber, and 300 meters for multimode fiber) and a variety of connectors. The instrument comes in a rugged, compact case.
EXFO
ELECTRO-OPTICAL ENGINEERING INC.
QUEBEC CITY, QC, CANADA
LAN cable catalog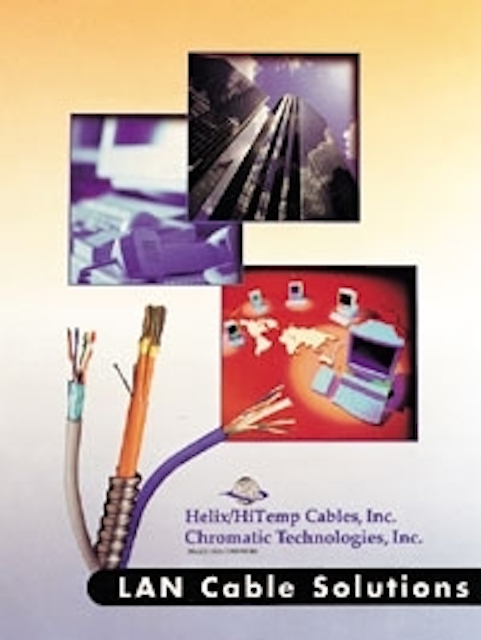 Click here to enlarge image
The LAN Cable Solutions catalog describes a line of copper and fiber-optic cable products and services that addresses the changing data-communications environment. Featuring the HarmonyPLUS program that partners with leading suppliers of connectivity components, the catalog offers structured cabling systems to support all network technologies. The 32-page catalog includes copper cables that comply with Category 5, 5E, forthcoming Category 6, and proposed Category 7 standards, as well as Token Ring twisted-pairs and Ethernet coaxial cable in plenum and nonplenum versions.
HELIX/HiTEMP CABLES INC.
FRANKLIN, MA
D-ring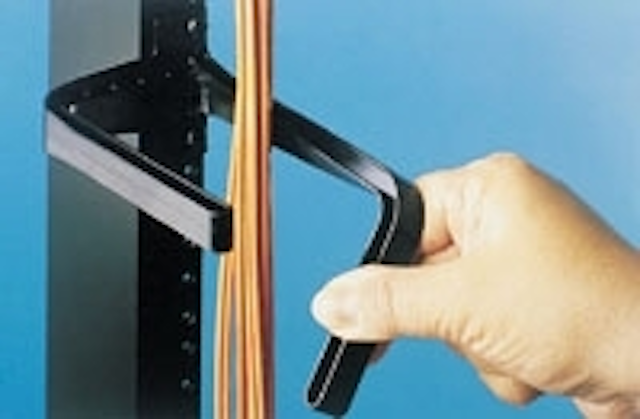 Click here to enlarge image
The flexible D-ring is suitable for vertical applications and can be routed 90° for open access and entry of large cable bundles. The wiring accessories come in two sizes: 6.08 and 12.17 sq inches. Both are made of polycarbonate and designed with rounded corners to prevent chaffing of the cable insulation. The D-rings are suitable for use wherever cables need to be routed along a predetermined path and open access is desirable. The devices feature standard TIA/EIA mounting screw hole spacing for universal use on a variety of rack systems. Wall-mounting is another option.
PANDUIT CORP.
TINLEY PARK, IL
Next-generation network special report
Integrating Voice and Data Services in Next-Generation Networks-an Architectural Framework is a 282-page research report and resource guide that defines the architecture and network operations capabilities of next-generation networks (NGNs). The report discusses applications and protocols as well as support for E911, local number portability, security, and reliability. It is divided into four sections: industry status of NGN, defining the infrastructure for voice over packet (VOP) and NGN, enhancing the VOP architecture toward NGN, and wireless evolution to NGN.
TELCORDIA TECHNOLOGIES INC.
MORRISTOWN, NJ
Ethernet switch
Click here to enlarge image
The CenturySwitch 3508-11 is modular in design to accommodate an optional Fast Ethernet fiber uplink. The standard unit provides seven fixed autonegotiating 10/100 twisted-pair ports and one modular copper port that can be replaced to accommodate a single 100-Mbit/sec fiber uplink. The fiber port supports half- or full-duplex multimode and singlemode modules. Singlemode- fiber ports can extend network segment distances to 40 km. All 100-Mbit/sec fiber modules include two user-selectable controls to configure in a duplex mode and set the back pressure/flow control. The switch lists for $360, and optional fiber-optic modules cost $219 to $1,039.
LANCAST INC.
NASHUA, NH
High-performance patch cords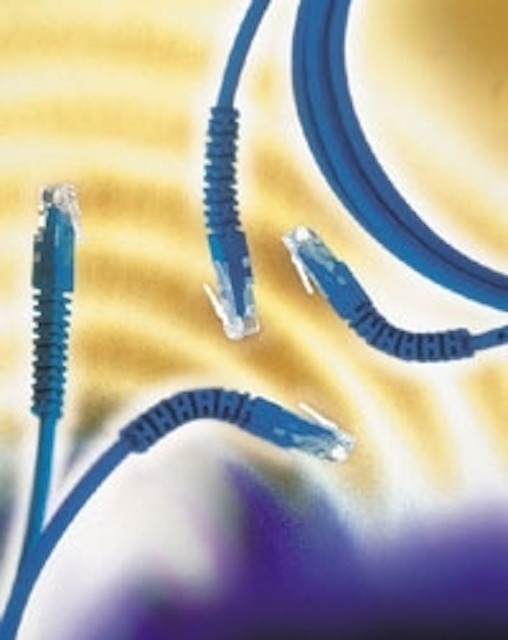 Click here to enlarge image
TruePatch high-performance patch cords are manufactured using TrueMatch technology. The design/manufacturing discipline ensures data-signal integrity by fine-tuning each cable pair to 100 ±3 ohms; other standards require a tolerance of 100 ±15 ohms. The cords feature a high-pressure injection-molded boot that locks each cable pair in place inside the plug, resulting in an extra-strong, reliable termination, according to company claims. They also have an extra-long strain relief that prevents kinking at the plug head but maintains the required 1-inch bend radius. The devices have stranded conductors that have been compacted into a near-round shape, as well as a layer of high-density polyethylene. They come in lengths of 4, 7, 10, and 15 ft. Jacket colors are blue, green, yellow, gray, white, and red.
KRONE INC.
ENGLEWOOD, CO
Switch connectors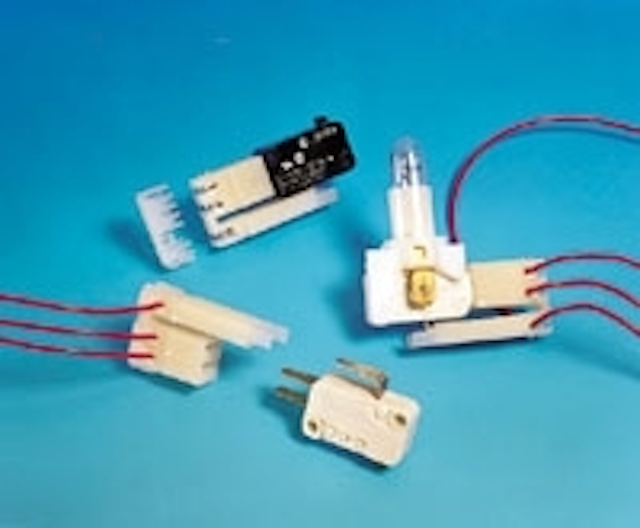 Click here to enlarge image
The Switch-Con CSF Series of switch connectors reduces assembly time by using mass termination and eliminating the need for three individual wire-crimp, push-in terminals. Once installed, the connectors provide single-plug convenience for easy maintenance and repair, according to company claims. The devices incorporate contacts for four gas-tight areas per conductor. No soldering, wire-twisting, or mechanical devices are necessary. Features include housing that flexes to mate with tabs on switches, mass-termination capability, elimination of the need for double wire crimp, color-coded housings matched to wire gauges, and optional strain-relief covers.
ITW SWITCHES
HARWOOD HEIGHTS, IL
Fiber-optic cable tester and certifier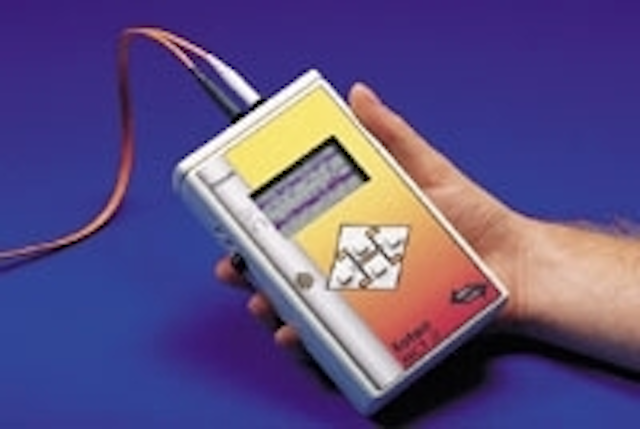 Click here to enlarge image
The ACT2 (Automated Cable Tester 2) automated cable tester tests two multimode fibers simultaneously for loss at two wavelengths. The device calculates cable length, stores data for later readout on a PC, and includes a talkset for communications between test crews. The unit tests one fiber at 850 nm while the other fiber is tested at 1,300 nm. Then the two fibers are switched at the meter and retested. The meter analyzes the loss data and calculates the length of the cable and stores data from the tests. Menu-driven, with four front-panel buttons to allow scrolling through menus, the kit contains the ACT2 meter, SOLO source that synchronizes with the meter to allow testing with only one person, a FOtracer fiber tracer, two duplex reference cables, and all accessories needed for use. The kit sells for $1,995.
FOTEC
MEDFORD, MA
Fiber-optic cabling brochure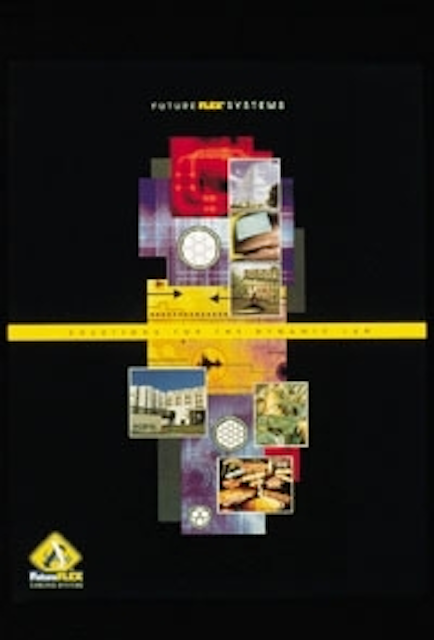 Click here to enlarge image
Solutions for the Dynamic LAN details a wide range of applications for FutureFlex air-blown fiber-optic cable systems. This eight-page brochure provides a brief tutorial on FutureFlex air-blow fiber technology, hardware, and installation. Besides containing real-world examples of FutureFlex cabling installations, the publication details the benefits of this type of fiber cabling for high-speed voice, data, and video local area networks.
SUMITOMO ELECTRIC LIGHTWAVE CORP.
RESEARCH TRIANGLE PARK, NC
Port isolator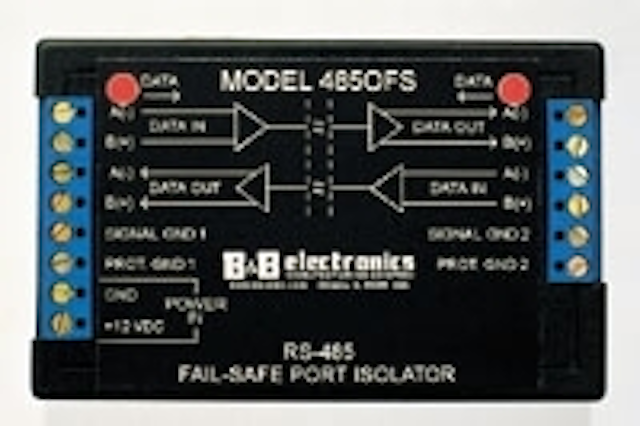 Click here to enlarge image
The 4850FS port isolator protects the network from damaged nodes, power loss on a node, and power-supply voltage surges. Any RS-485 device without valid data is automatically removed from the network. 2,000 VRMS isolation protects the rest of the network from damaging group loops and power-supply fluctuations. Transient voltage suppressors on the line side provide added protection against short voltage spikes. The unit measures 3.8x2.4x1 inch and works with both 2-wire half-duplex and 4-wire full-duplex systems. It supports baud rates up to 460 kbits/sec. The isolator costs $114.95.
B&B ELECTRONICS MANUFACTURING CO.
OTTAWA, IL
Home-automation cable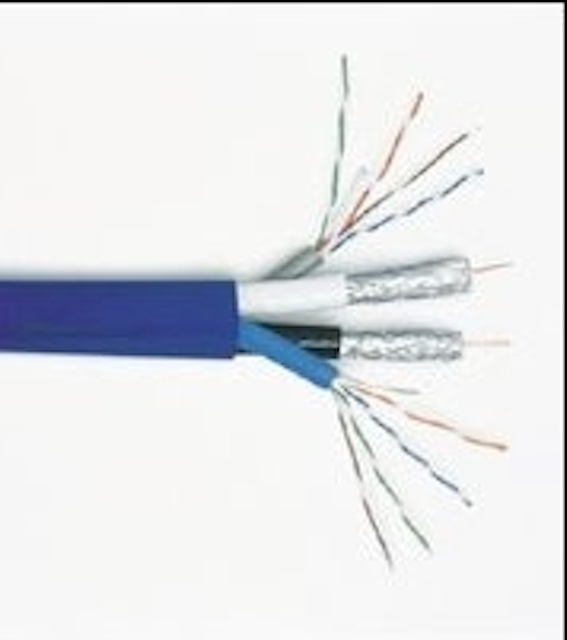 Click here to enlarge image
Home-automation cable includes two high-speed Category 5E data cables and two HDTV RG-6 quad-shielded cables swept to 2.2 GHz, under a single jacket. The cable comes standard with a blue PVC outer jacket in 500- and 1,000-ft pullups. Other lengths are available upon request.
COLEMAN CABLE SYSTEMS INC.
WAUKEGAN, IL
Structured wiring system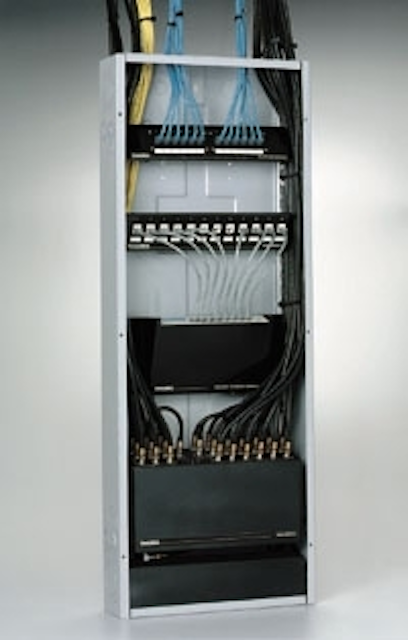 Click here to enlarge image
The Resi-Link home structured wiring system is a modular solution for electrical contractors who are expanding into residential prewiring for low-voltage telephone, data, and cable-TV/video distribution. Designed to centralize connections for voice/data, cable TV, security, and Internet applications, the distribution panels are available in three models that can accommodate changes in homeowner needs, with no rewiring required. The fully configured RL 3000 model offers up to four incoming telephone lines distributed to 11 wall locations, Category 5/5E data to 12 locations, and six coaxial-cable inputs to 16 locations. The RL 3000 supports satellite signal, cable TV, local antenna, video, and cable modem. All models feature integral power with low-voltage separation and can be expanded to include an Ethernet hub or security motherboard.
THOMAS & BETTS CORP.
MEMPHIS, TN
Coaxial-connector catalog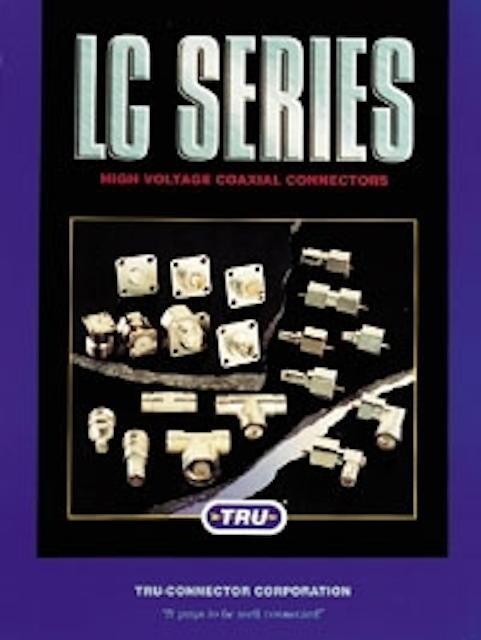 Click here to enlarge image
The 12-page LC Series High Voltage Coaxial Connectors catalog features coaxial-cable connectors designed for cables with outside diameters of 0.393 to 1 inch. The catalog describes coaxial-cable connectors rated for 50 ohms, 5,000 VRMS, and a frequency range from DC to 1,000 MHz. It contains specifications, engineering drawings, and part numbers of plugs, jacks, receptacles, in- and between-series adapters, and complete cable assemblies and caps.
TRU-CONNECTOR CORP.
PEABODY, MA
Custom-manufactured cables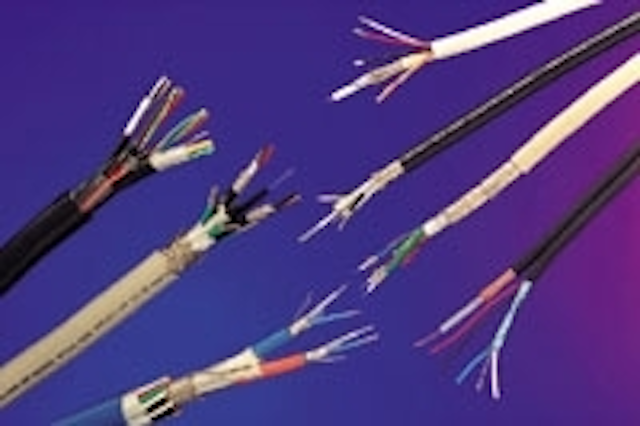 Click here to enlarge image
Custom-manufactured cable can combine different copper, coaxial, and fiber-optic cables within one common jacket for a wide range of control, power, communications, and security applications. Available in sizes up to 1-inch outside diameter, electrical and EMI/RFI characteristics are achieved by custom layup and shielding. Typical applications include control, communications, instrumentation, automation, monitoring, and surveillance equipment. Custom cables are priced according to construction and quantity.
HELIX/HITEMP CABLES INC.
FRANKLIN, MA
Cable-management system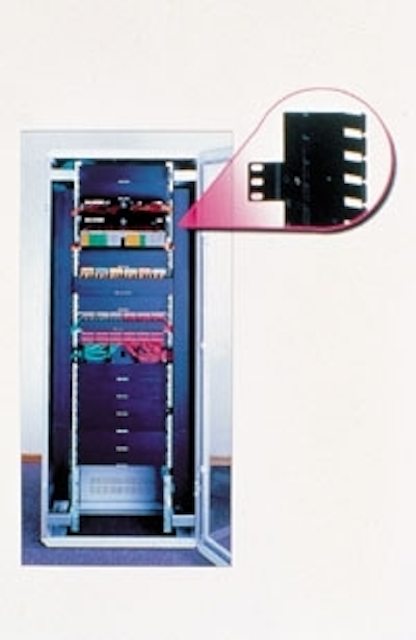 Click here to enlarge image
The IN-Cabinet cable-management system manages and organizes patch cords and distribution cables within a cabinet and contains provisions for managing cables horizontally and vertically. The unit consists of vertical panels offered in various sizes and two types of mounting configurations, mounted to the rails of cabinets at least 27 inches wide. The slotted duct on each panel is designed to facilitate exit and entry. If a larger opening is needed, the duct fingers can be removed on score lines built into the system.
PANDUIT CORP.
TINLEY PARK, IL
Kevlar shears
Click here to enlarge image
Kevlar shears features a proprietary grinding geometry and serrated edge on one blade to ensure a uniform cut. The Model 9180 shears has cushioned rubber grips and a return spring, which opens the cutting head after each cut. Especially designed for cutting Kevlar, the shears has one serrated edge to prevent the fibers from sliding, another highly sharpened edge, and employs the proper leverage to ensure a clean, uniform cut. The device can be used in either hand since there are no finger loops to inhibit gripping. The shears is suitable for prepping fiber-optic cables, cutting other cable insulation, and degates cast or stamped parts. The shears is priced at $21.75.
XURON CORP.
SACO, ME
Wall-mount networking racks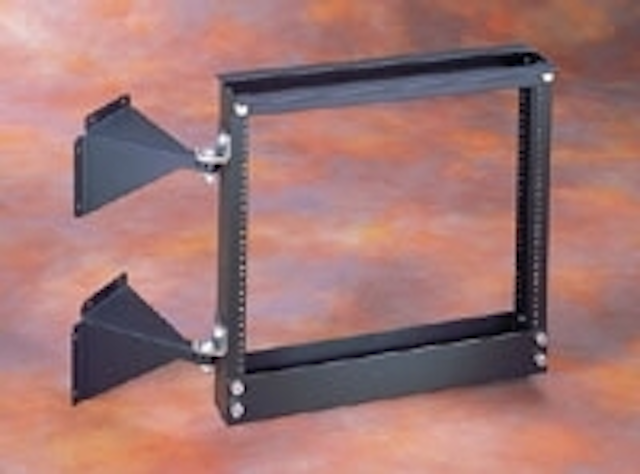 Click here to enlarge image
Wall-mount networking racks free up floor space and enhance component and cabling logistics for greater serviceability and efficiency. Featuring a swing-out hinge for easy access, racks can be installed at any convenient height. Available in 2- and 4-ft heights and 19- and 23-inch widths, the units are designed for up to 200 lbs of load-bearing capacity to accommodate more equipment.
HOFFMAN
ANOKA, MN

---
By the Book
Guides to network certification
CNA Certification: Routing Basics for Cisco Certified Network Associates Exam 640-407 delivers what its subtitle promises: more than 500 pages of information that can be used either for test preparation or as an on-the-job reference. Beginning with the Open Systems Interconnection (OSI) model and local-area-network (LAN) technologies, the book moves rapidly through basic types of active LAN equipment and the TCP/IP (transmission control protocol/Internet protocol) protocol. Most of the book covers the application of these concepts to Cisco routers, with two final chapters on extra features of these devices and wide-area-network technologies. All material is advertised as being class-tested in the CCNA Prep Course, and the book includes lab exercises and practice exam questions. Author Robert M. Myhre is a Minneapolis-based consultant and trainer specializing in Cisco and Microsoft networking. This illustrated volume, which also contains a CD-ROM, lists for $49.99.
Network+ Certification offers information on network fundamentals, configuration, management, security, trouble shooting, and other topics covered by the COMPTIA Network+ examination. Beginning with an exam-requirements matrix, the book purports to offer in-depth coverage of every exam objective, including TCP/IP theory and practice. Priced at $49.99, this 500-page hardcover includes chapter-end review questions (with answers), 'study breaks' spread throughout the text, and appendix, glossary, and index. The book's authors, Tim Hoffman, Kostya Ryvkin, and Dave Houde, are all staff members at Alida Connection, a Microsoft Certified Solutions Provider in Nashua, NH. They have co-authored two other books, both about Microsoft Certified Software Engineering.
Although these two volumes focus more on active electronics than physical infrastructure, Network+ Certification does in fact offer extensive coverage of topics of interest to readers of Cabling Installation & Maintenance: the OSI model and networking standards, types of cabling and network architectures, testing and troubleshooting, network installation and administration, and such maintenance topics as electromagnetic and radio-frequency interference and variations in electric line power.
Both books are published by Prentice Hall (Upper Saddle River, NJ). More information is available at www.phptr.com.