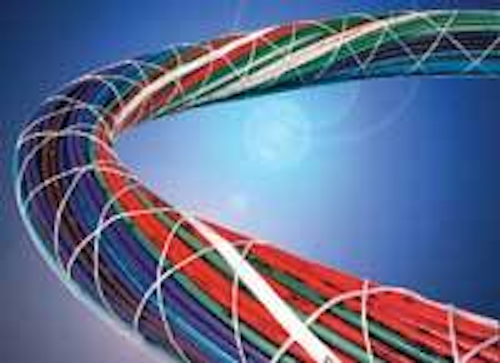 From show-stopper to featured product, Quik-Pull custom cable assemblies, developed by Clifford of Vermont (www.cliffordvt.com), will be among the headliners in the new product room at this year's NECA Show, Oct. 4-6, in San Francisco. A year ago, Quik-Pull was one of only 25 exhibitors to be honored with a NECA Show Stopper Award.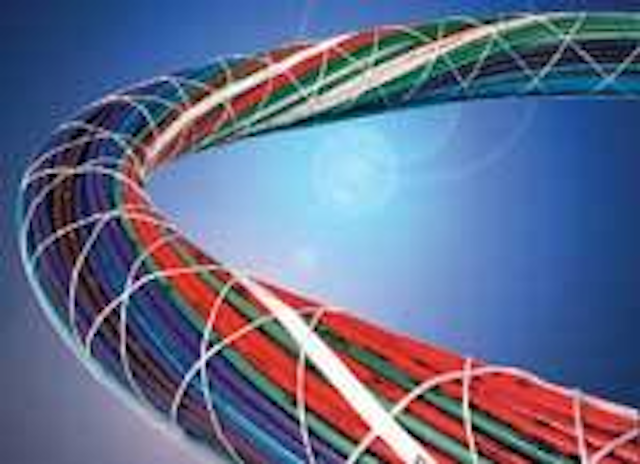 Click here to enlarge image
With the Quik-Pull design, rather than pulling single wires from multiple runs, one assembly is pulled at once. Spiral assemblies are designed for simplified, smooth pulling through conduit, while straight assemblies consist of individual conductors that can be broken out at intermediate points along the run.
All assemblies are pre-labeled and color- coded per customer specification, with any wiring and cable combination available. Tray-rated jackets, in sunlight-resistant PE or water-, gas- and oil- resistant PVC, are available in numerous colors and can be printed with any alphanumeric information.
Custom armoring is available in either interlocked galvanized steel or aluminum. Core material can range from .32 to 2.5 inches, with the length of run limited only by the capacity of a 66-inch flange diameter reel.