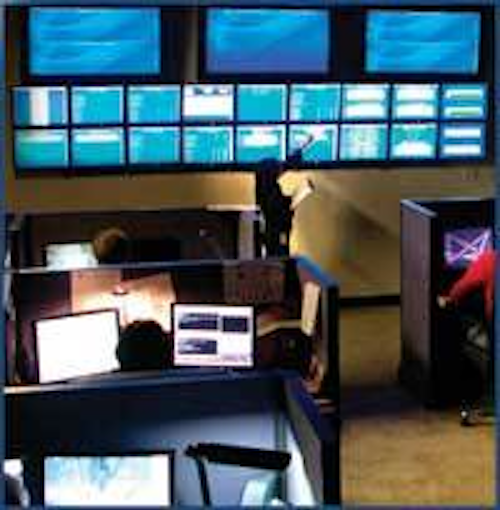 A 3,000-square-foot data center expansion for San Francisco colocation and managed service provider ColoServe (www.coloserve.com), complete with a Category 6 cabling infrastructure, is helping its business customers keep up with current and future growth. ColoServe is a division of ServePath (www.servepath.com), which provides dedicated server hosting solutions to customers worldwide.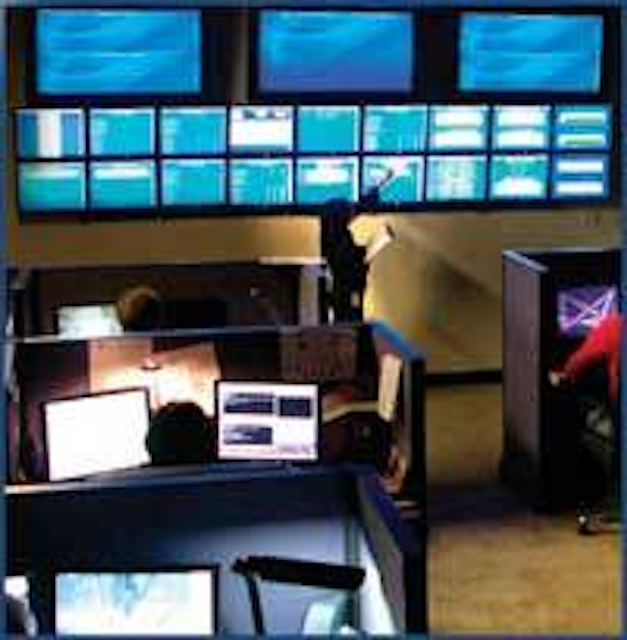 A network operations center is built in the center of ColoServe/ServePath's data center floor in downtown San Francisco, and is staffed around the clock by systems administrators and network engineers. Twenty-one screens monitor everything from network traffic and performance to power, temperature, and security systems.
Click here to enlarge image
Sharing infrastructure with Verizon's sole San Francisco phone switching facility, including dual generators capable of producing 4 megawatts of power and sufficient on-site diesel fuel to run off the electrical grid for more than two weeks, the data center features ColoServe's Screaming-Fast Network, which gives customers instant access to more than 45 major Internet networks in a single connection.
"We continually improve our facilities to keep up with the latest technology and ensure space is available when customers need it," explains John Keagy, president of ColoServe.
To boost bandwidth for its customers, ColoServe/ServePath chose Berk-Tek (www.berktek.com) LANmark-1000 Category 6 six-pack bundled cables and Ortronics/Legrand (www.ortronics.com) patch panels, which were installed by ServePath data center technicians, under the guidance of the parent company's engineering team. The Huntsman Architectural Group (www.huntsmanag. com) was also a key designer in the data center upgrade.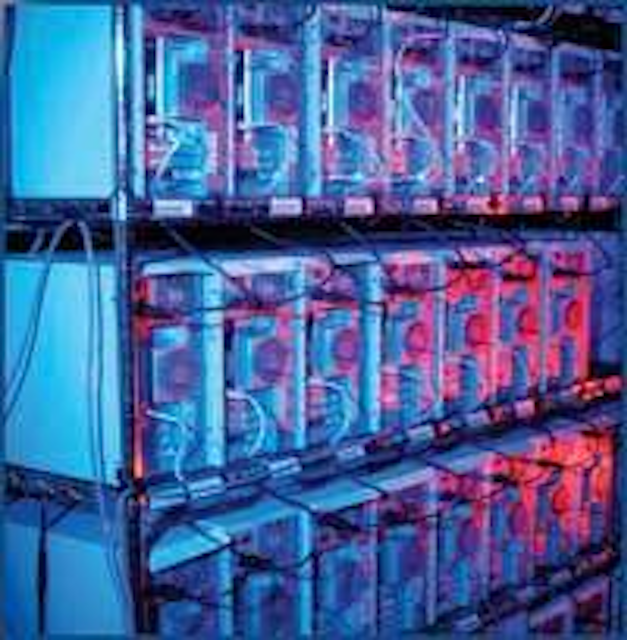 The ColoServe/ServePath data center operates several thousand dedicated servers for business customers in more than 100 countries.
Click here to enlarge image
The expanded data center was previously a network operations center (NOC), so installation challenges included keeping the NOC operational while moving it. Since a raised floor was already in place, there was little difficulty in removing any older cabling. Most of the construction involved removal of walls and carpet, installing power and cooling systems, and relocating employees and all others associated with the NOC.
In addition to its existing on-site NOC staff, the ColoServe data center expansion now includes system administrators and phone support in two ColoServe/ServePath buildings, at 345 and 360 Spear Street. The company recently hired and trained additional data center and system deployment technicians, doubling its 24/7 on-site staffing and customer support.
"We now have an additional 40 cabinets available for existing colocation customers who want to expand, or for new customers who are looking for premium data center space in San Francisco," says Keagy.