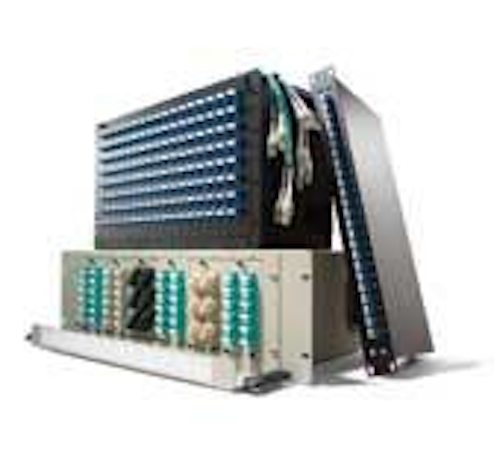 As part of its new customized data center solutions program, CABLExpress (www.cablexpress.com) has introduced fiber-optic enclosures, modules, MTP fiber trunks, connectors, and harnesses designed to provide high-density connections in the smallest space possible while allowing flexibility as needs and demands change.
"We believe in technology at your pace," says Peter Belyea, vice-president of CABLExpress' Cabling/Data Center Division. "That's why we handle both legacy equipment as well as new leading-edge data center solutions to 10-Gbit and beyond. By offering our own branded products, we are able to offer a customizable solution to ever-changing data center needs."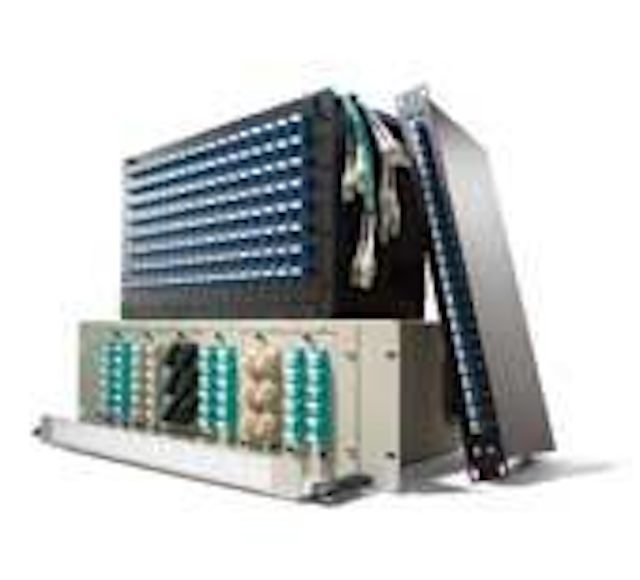 These 10-Gigabit fiber products for the data center, introduced by CABLExpress, are designed for modular growth and compact installation.
Click here to enlarge image
Fiber enclosures range in size from 1U to 9U and will mount in any 19-, 23-, and 24-inch rack or cabinet. Custom-configurable, the enclosures are housed in metal bodies to provide added protection for cables. The modular enclosures are built specifically for simplified upgrades as data center needs change, and can be shipped partially or fully loaded with feed-thru panels. They come in singlemode LC 2U, multimode LC 4U, and LC 6U, and are available in MTP, LC, SC, MTRJ, and ESCON designs. Connectors are constructed with zirconium ceramic inserts for additional protection.
In addition, the company claims its factory-terminated and tested data center trunking assemblies, available in 4 to 144 fiber counts, are constructed to be up to 60% smaller in cross-sectional area, and one-fifth the weight of typical distribution/MIC trunking. Singlemode connections can terminate up to 12 optical fibers in a single ferrule connector, which CABLExpress says "allows users to reduce the amount of floor space, rack space, and other costs associated with wiring your data center."
Fiber-optic harnesses are designed to convert MTP terminations to simplex or duplex fiber connections and, according to the company, the factory-terminated and tested harnesses can reduce installation time by up to 75%.