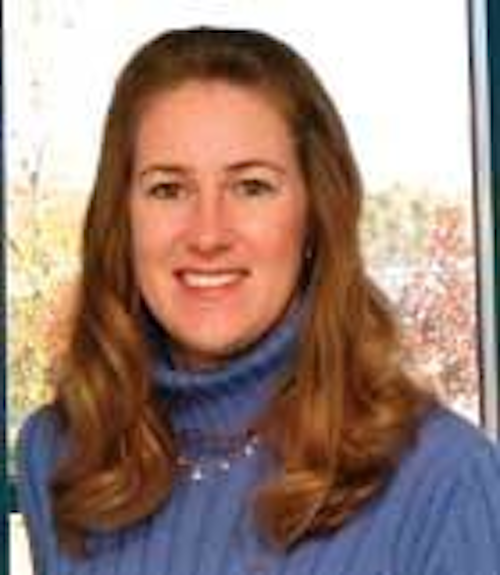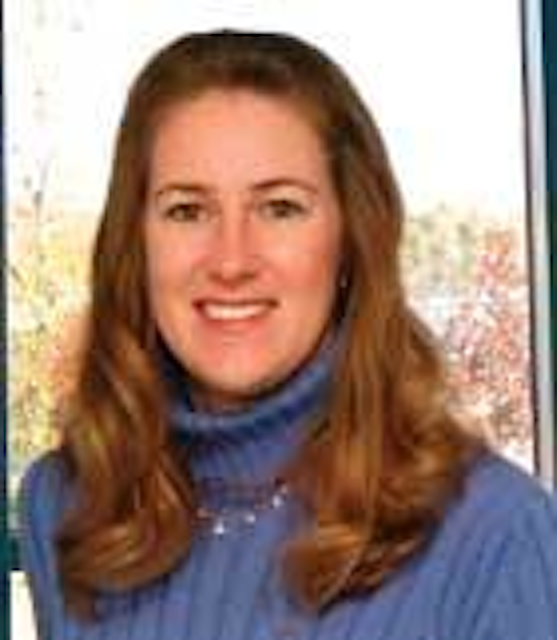 Valerie Rybinski
Click here to enlarge image
Valerie Rybinski, global sales engineer for Siemon (www.siemon.com), has been elected to a second two-year term as head of the Telcommunications Industry Association (TIA; www. tiaonline.org) TR 24.7 Copper Cabling Systems Subcommittee.TR-42.7 develops standards for balanced twisted-pair cabling systems and is the formulating group that authored the TIA/EIA-568-B.2 and B.2-1 (Category 6) standards.
Rybinski has served as vice-chair of the group since 1999, and was first elected to the leadership position in October 2005. She has participated in TIA standards formulation since 1993, and currently serves as document editor for several pending addenda to the TIA/EIA-568-B.2 Commercial Building Cabling Standard.
The TR-42.7 subcommittee specifies requirements for twisted-pair connecting hardware, patch cord, and cable, including test procedures, performance limits, and test instrument parameters.
Currently, the group is focused on the finalization of Category 6A performance requirements, and developing the TIA/EIA-568-C.2 (Balanced Twisted-Pair Cabling Components) standard.
Short runs…
TAMPA, FL-BICSI (www.bicsi.org) members have chosen five officers to serve two-year terms on the board of directors. Brian Hansen, RCDD/NTS specialist, and a specification engineer for Leviton Voice & Data Division (www.levitonvoicedata.com), has been elected president-elect. James (Ray) Craig, RCDD/NTS specialist and owner of Craig Consulting Services in Coppell, TX, has been elected treasurer. Elected as region directors: Brian Ensign, RCDD/NTS/OSP specialist, Northeast Region; Jerry Bowman, RCDD/NTS specialist, North-Central Region; Brendan (Greg) Sherry, RCDD/NTS/WD specialist, European Region.
MOUNTAIN VIEW, CA-Brocade, Dune Networks, International Engineering Consortium (IEC), LSI Corp., Marvell Semiconductors, Mellanox Technologies, Plastic Optical Fiber Trade Organization (POFTO), SMC Networks, and Woven Systems have joined the Ethernet Alliance (www.ethernetalliance.org). "This diversity in our membership allows members to take advantage of networking and research within the IEEE 802 Ethernet ecosystem, ultimately furthering the advancement and promotion of the technology," says Alliance president Brad Booth. The organization has also made four new white papers available at its web site, including: "Overview of Requirements and Applications for 40 Gigabit and 100 Gigabit Ethernet," "Ethernet in Entertainment Networks," "10GBase-T: 10 Gigabit Ethernet over Twisted Pair Copper," and "Ethernet in Avionics Networks."
ORISKANY, NY-The U.S. Department of Commerce, together with Congressman Michael Arcuri (D-NY), recently presented the "Exporter of the Year" award to Fiber Instruments Sales (FIS; www.fiberinstrumentsales.com). FIS was chosen for the award based on the total number of documented export deals the company completed in 2005, total percentage increase in sales in 2005 compared to 2004, and exports as percentage of total sales. The company is a worldwide manufacturer and distributor of fiber-optic test equipment, connectors, cable and cable assemblies, tools and toolkits, and fiber-optic consumable products.
ARLINGTON, VA-Telecommunications Industry Association (www.tiaonline.org) CTO Dan Bart recently received a distinguished leadership and service award from the American National Standards Institute (ANSI). The Howard Coonley Medal recognizes an executive who "has benefited the national economy through voluntary standardization and conformity assessment, and has given outstanding support to standardization as a management tool." ANSI cited Bart's promotion of standardization programs and partnerships for the industry, and his long career with the Electronic Industries Alliance (EIA) and TIA.
CORK, IRELAND-Cork Airport has become the first in Ireland to install a structured cabling infrastructure to underpin all airport systems, ranging from flight information system to CCTV networks. The project is designed to ensure that the airport has the capacity to expand over the next 20 years without altering cabling infrastructure.
ARLINGTON, VA-The Telecommunications Industry Association (TIA; www.tiaonline.org) recently added four members to its leadership team. Ed Mikoski, vice-president of standards and business development, will be responsible for coordinating the TIA's work in standards development. His 30 years of experience include similar positions at the Electronic Components, Assemblies and Materials Association, and the Electronic Industries Alliance. Suzanne Ugast, vice president of marketing and business development, will steer the organizations future growth as advocate for communications industry. She brings 20 years of experience in the marketing profession, exclusively in telecommunications and technology. Carolyn Holmes, director of legislative and government affairs, most recently managed federal and state government affairs for 3M. Lora Ann Magruder, director of member relations, most recently served for seven years as director of membership for the Organization for the Promotion and Advancement of Small Telecommunications Companies (OPASTCO).