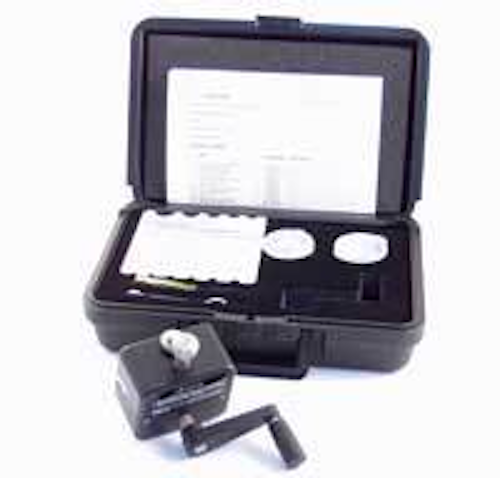 A trio of splitters and cutters
New access and ribbon-splitting tools are designed for simplified fiber-optic applications: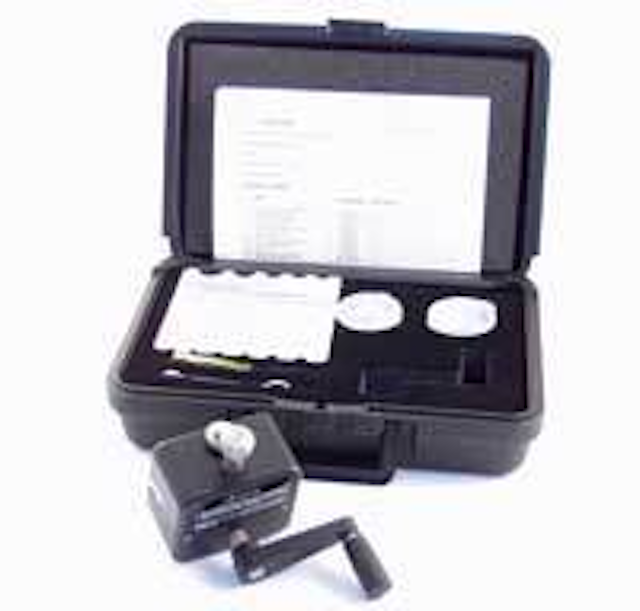 Click here to enlarge image
•The Universal Access Tool (UAT3) helps simplify a mid-span access on single-tube fiber and ribbon cable. The tool features a drive mechanism to help easily pull it along the tube as the T-handle is turned. As the tool passes down a length of tube, two blades on opposite sides score the outside. These precise cuts can then be split to expose bundled or ribbon fibers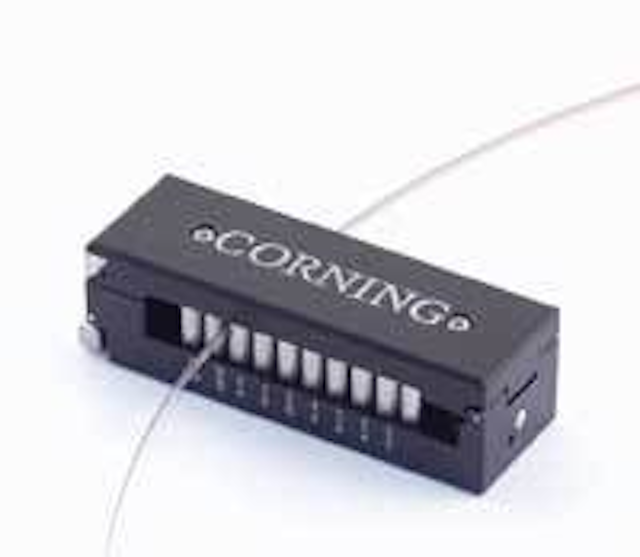 Click here to enlarge image
•The company's ribbon splitting tool is designed to allow separation of 12- and 24-fiber ribbons into small ribbons. The tool closes around the fibers as the ribbon settles into the proper slot. With actuator depressed, the tool slides along a length of the ribbon, separating the length of ribbon needed into smaller-count ribbons. Multiple slots on the tool are designed to separate the original ribbon into two different ribbons with varying fiber counts. The tool also has slots to separate the ribbon into smaller ribbon fiber counts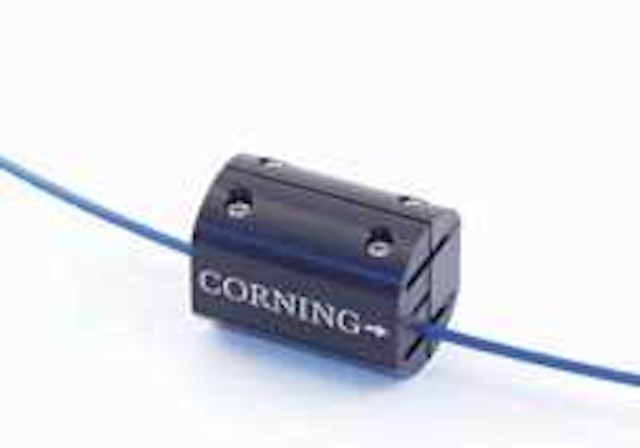 Click here to enlarge image
•The Optical Fiber Access Tool (OFAT) is designed to provide mid-span fiber access in the company's ALTOS cables. This rugged hand tool is built to accommodate buffer tubes from 2.4 to 3.0 mm. The OFAT clamps over a buffer tube, and as the tool is pulled along, two offset blades slit the tube without damaging fibers inside.
CORNING CABLE SYSTEMS
www.corningcablesystems.com
Tons of power for both heavy-duty and single-handed crimping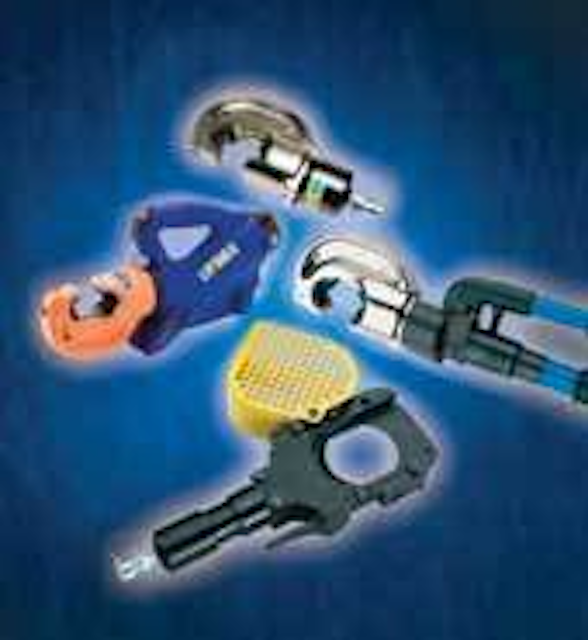 Click here to enlarge image
Color-Keyed 14-ton hydraulic crimping and cutting tools are designed to protect operator hands while simplifying work in tight spaces. A dual-speed action pump offers fast advancing ram speed for approach of die to connector, and a slower and more powerful speed for crimping. The manual model (TBM14MC) features a pressure-release system that can be activated at any stage of compression, and a built-in safety valve that bypasses the oil supply at maximum pressure. It crimps up to 900 kcmil copper and 75 kcmil aluminum connectors. The fully insulated hydraulic model (BPLT14BSCR) is designed for single-handed operation, and offers a low-vibration operation with automatic display of residual battery capacity after each crimp cycle.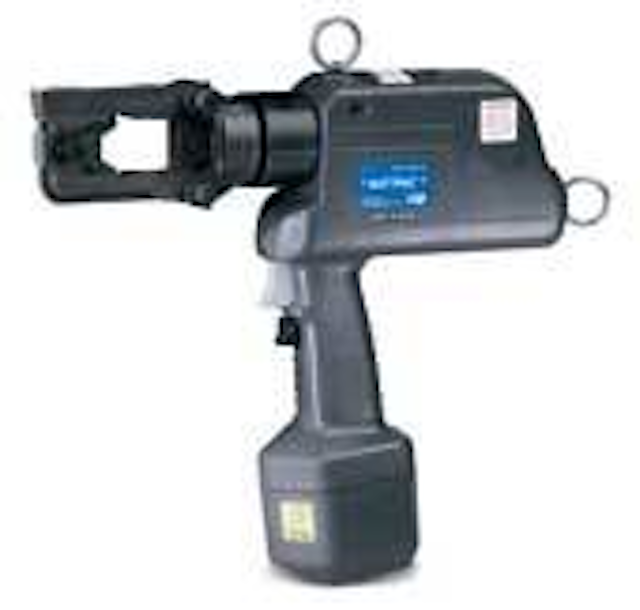 Click here to enlarge image
Color-Keyed Battpac battery-operated 6-ton crimping tools feature six tons of nominal output force and 10,000 psi of operating pressure for crimping copper connectors ranging from 8 AWG to 600 MCM, aluminum connectors from 10 AWG to 400 MCM, and H-taps to 4/0. The standard tool (TBM61520BSCR) features a crimp head that can be interchanged with the Color-Keyed cutting head, which cuts cable up to 750 kcmil and with up to 65 cuts for each battery charge. The self-contained model (TBMODBSCR) requires no external hydraulic source, and combines the simplified crimping of an open-yoke tool with the maneuver-ability of a closed-yoke design. It features a single groove jaw and uses Blackburn "D" dies.
THOMAS & BETTS
www.tnb.com
Combo tool strips coax and copper
Combo tool strips coax and copper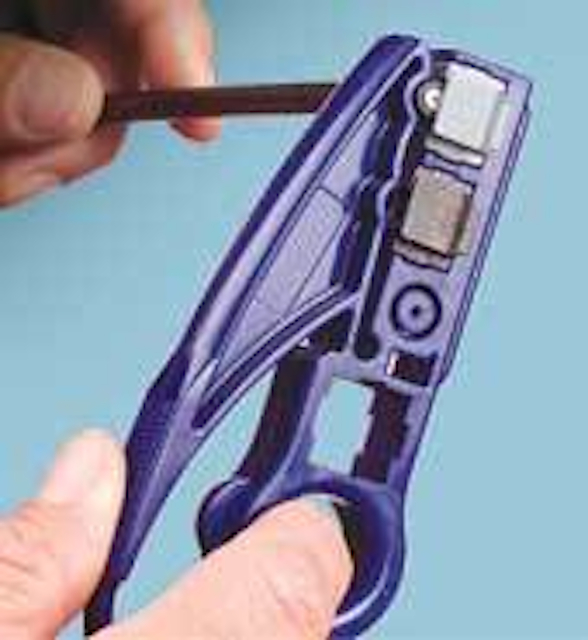 Click here to enlarge image
The Coax/UTP Combo Stripper is designed for nick-free stripping of RG-59, RG-6, and RG-6Q coaxial cable, as well as Category 3, 5e, and 6 unshielded twisted-pair (UTP) cable. The company says that, unlike comparable tools, the Coax/UTP Combo Stripper does not require removal and replacing of stripping cartridges when moving from one cable type to the other. To remove an outer jacket and dielectric of coax, place the cable inside the tool's primary cartridge and rotate it three to five times. For UTP, use the tool's second cartridge following the same process. A pre-measured stop eliminates measuring and trimming, while a built-in Push-in-Ring is designed to prevent sharp coax conductors from causing hand injuries when terminating cable with a push-on style connector.
IDEAL INDUSTRIES
www.idealindustries.com
Professional-grade hand tools with strain relief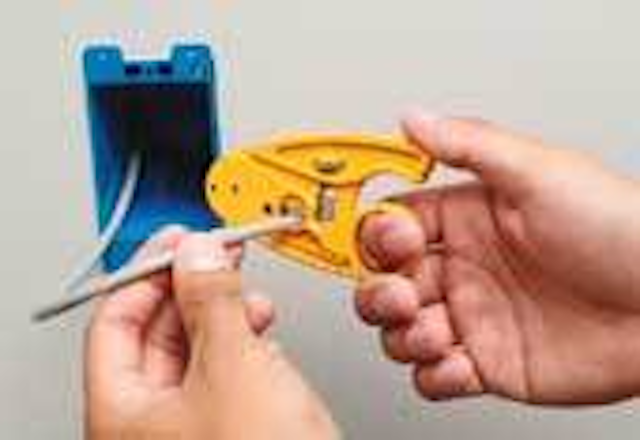 Click here to enlarge image
This line of high-performance crimpers, cutters, and strippers is designed for efficiency and to reduce hand strain. D-Snips feature notched scissor blades are designed for quick stripping of 19- and 23-gauge wire, and will cut up to 16-gauge solid and 12-gauge stranded wire. Need-L-Lock crimping pliers include a patented four-in-one UR/UY/UG crimper, needle nose pliers, wire stripper, and cutter in one tool, while the Modular Crimper with embedded flat cable cutter and stripper is compatible with many 6- and 8-position modular telephone plugs-including RJ-45, RJ-11, and RJ-12 connectors. Among the company's line of cable strippers (pictured) are a Double Slotted tool that's suitable for 22/24-AWG installation, a Coax Stripper that's designed to perform 2- and 3-level stripping of RG-58/59 coaxial media, and a basic Cable Stripper that features an adjustable blade depth to "score" without damaging shielding and conductors.
FLUKE NETWORKS
www.flukenetworks.com
Crimper with 19 attachments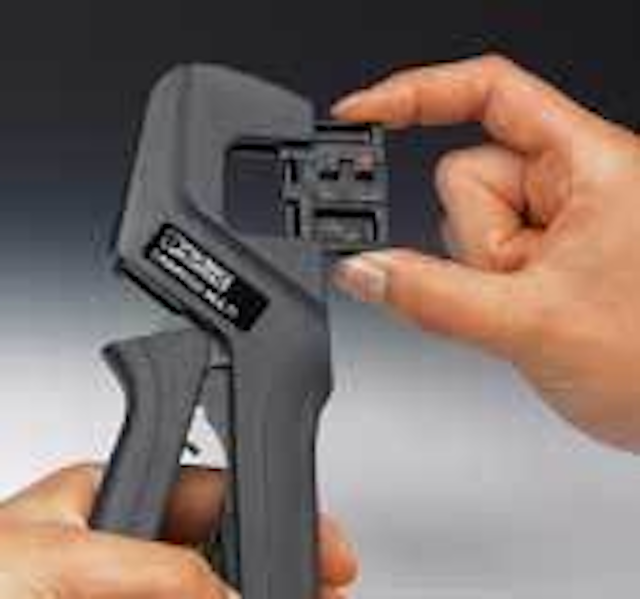 Click here to enlarge image
The Crimpfox Multi crimp tool features 19 exchangeable attachments for a wide variety of applications. Designed to crimp ferrules, cable lugs, push-on receptacles, coaxial connectors and modular plugs, this universal tool is suitable for installations where multiple types of conductors are used. A Crimpfox with four attachments is designed to serve as a starter kit for various applications, with other attachments available as needed.
PHOENIX CONTACT
www.phoenixcon.com
Portable coax stripper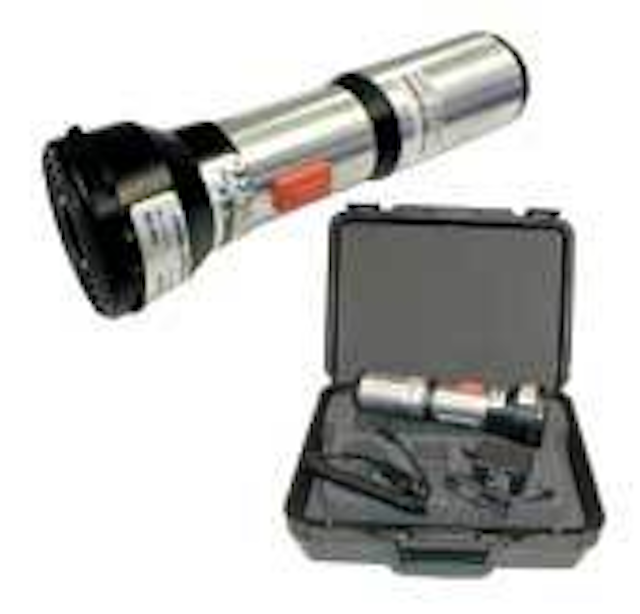 Click here to enlarge image
The two-pound, battery-operated Model 824 Pivot Stripper can be used to strip RGU, semi-rigid, plenum, and heliax coax cable. This tool can also process semi-rigid cable up to .141 inches outside diameter. A standard battery pack provides approximately 200 strips per charge. CE-marked and meeting EU safety standards, the Pivot Stripper comes with carrying case, charger, and adapter cord.
ERASER COMPANY
www.eraser.com
Hand-held fiber cleaver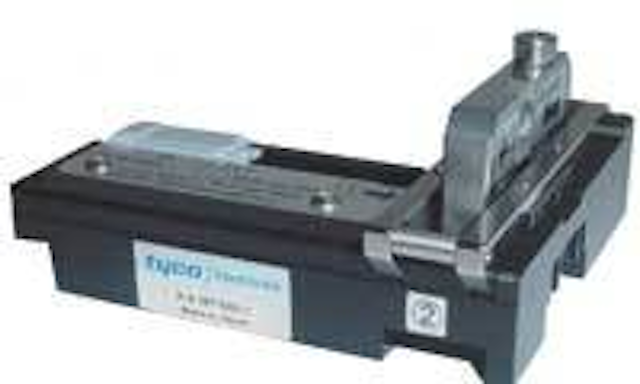 Click here to enlarge image
This hand-held precision fiber cleaver is built to provide the quality and feel of a full-scale tool. The 10,000 cleave blade life, according to the company, exceeds that of comparable hand-held cleavers. The tool is designed to be an affordable solution for field-installable mechanical splice connectors, and fusion and mechanical splicing.
TYCO ELECTRONICS
www.tycoelectronics.com/fiberoptics
Ergonomic hydraulic crimper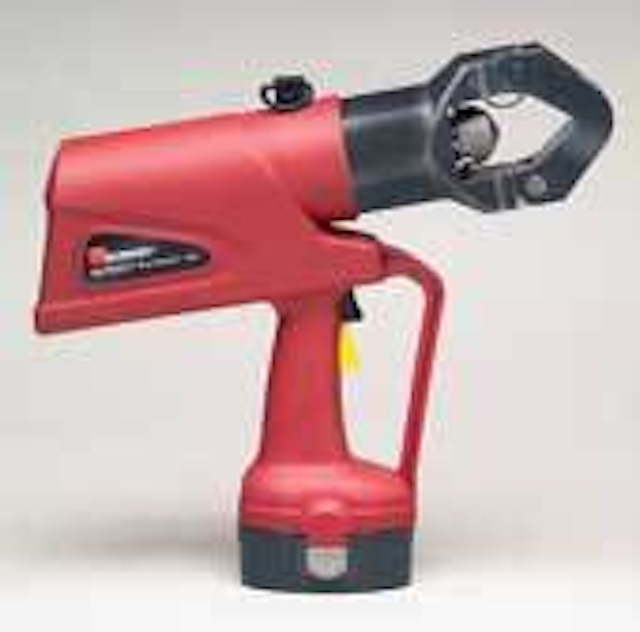 Click here to enlarge image
The newly-redesigned Burndy Patriot (PAT644XT) 18-volt, battery-actuated hydraulic crimping tool is built for more crimps per charge and improved ergonomics. Featuring a patented high-speed hydraulic pump, transmission, and piston technology, this tool is designed to provide a consistent and reliable connection with copper or aluminum terminals and splices. A high-capacity 18-volt Ni-MH battery eliminates voltage depression, maximizing the number of crimps per charge, while the crimping head design features 360° rotation for operation in virtually any position. This die-less crimper has 11 tons of output force, and an audible "pop off" crimp indicator. It comes with a high-impact carrying case.
FCI
www.fci.com