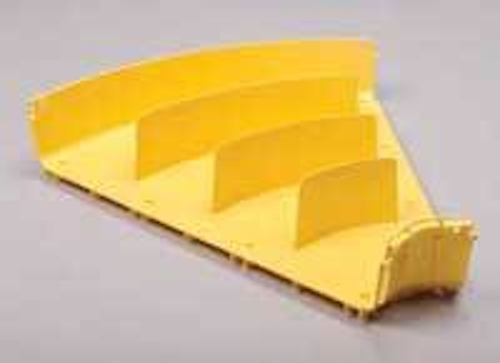 Latest innovations aim to alleviate problems associated with cable management, power consumption, security and, oh-by-the-way, signal transmission.
The technological food chain that is the data center yields challenges at every turn. Over the past several months, we have detailed on these pages the myriad considerations that go into planning, deploying, and administering networks and their structured cabling systems within data centers. High-density networks using blade servers present concerns that include cable management, power use, and potentially cabinet security.
And that is just the proverbial tip of the iceberg.
On a monthly basis, we try to show you glimpses of the "bottom of the iceberg" for professionals tasked with administering data center cabling systems. This month, we take a look at some of the most recently introduced products and technologies that focus specifically on data center transmission and administration.
High capacity fiber manager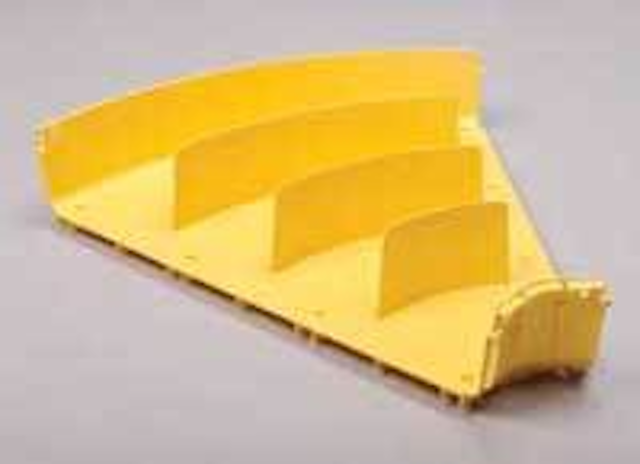 Click here to enlarge image
The company's FiberGuide fiber management system now includes a 24 x 4-inch system, doubling the network capacity of typical 12-inch systems. FiberGuide is designed to protect and route optical-fiber patch cords, multi-fiber cable assemblies, and intra-facility fiber cable to and from fiber splice enclosures, distribution frames, and fiber-optic terminal devices. It also is built to ensure that a 2-inch minimum bend radius is maintained throughout.

ADC
www.adc.com
Cabinet security system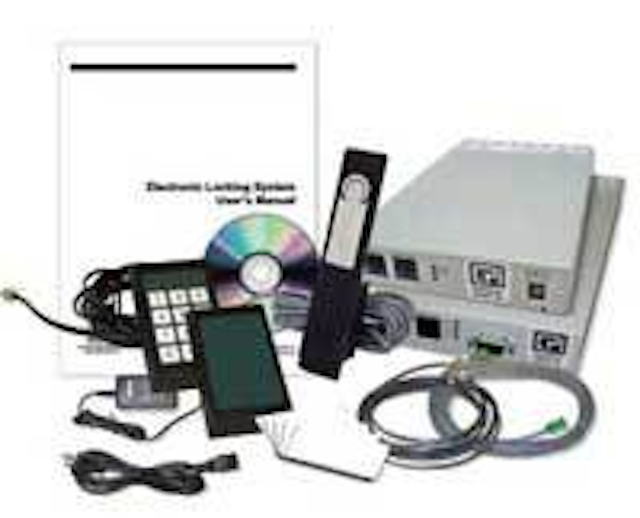 Click here to enlarge image
The Electronic Locking System for the company's line of cabinets is an IP-addressable locking solution designed to increase data center security by providing automated access control and monitoring. Managed with software via Ethernet connection, the system eliminates keys by assigning each user with access codes or proximity cards to open specific cabinets, while maintaining a detailed data log of access attempts, configuration changes, and modifications to cabinet handles. Components include a communications module, electronic lock upgrade kit, electronic lock module, keypad module, and proximity card reader. Each Electronic Locking System is customized to meet specific data center requirements.

CHATSWORTH PRODUCTS
www.chatsworth.com
Web-enabled power control

Click here to enlarge image
The iBootBar remote power distribution and management solution lets you reboot or power-control remote telecom equipment via an IP network using and Internet browser. It provides control of eight A/C power outlets, and each can be turned on, off, or cycled for power-on reset. A serial port or optional internal modem (supports data and voice) provides out-of-band access when the network is unavailable. Supporting Telnet, SNMP, SMTP, and SSL security, iBootBar can be configured to monitor networked equipment and will automatically reboot the equipment in the event of a system freeze.

DATAPROBE
www.dataprobe.com
Data center power reducer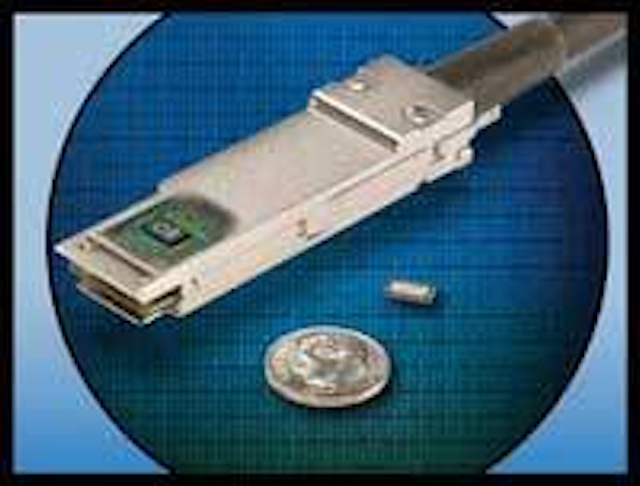 Click here to enlarge image
QLx4000 Lane Extender ICs are embedded in an ultra-small QSFP (quad small-form-factor pluggable) connector, enabling longer reach, thinner cable interconnects, and reducing kilowatts in the data center. Combining a four-channel equalizer with integrated higher layer functionality designed to ensure full compliance with the QSFP specification, the technology eliminates the need to convert to fiber-optics. These Lane Extenders come in a 4 x 7-mm package, and can be integrated in any cable shell, line card, or backplane. Fully embeddable units feature 240 mW power dissipation and 10 to 34 Gbits/sec bandwidth range.

QUELLAN INC.
www.quellan.com
10-Gbit/sec patch cord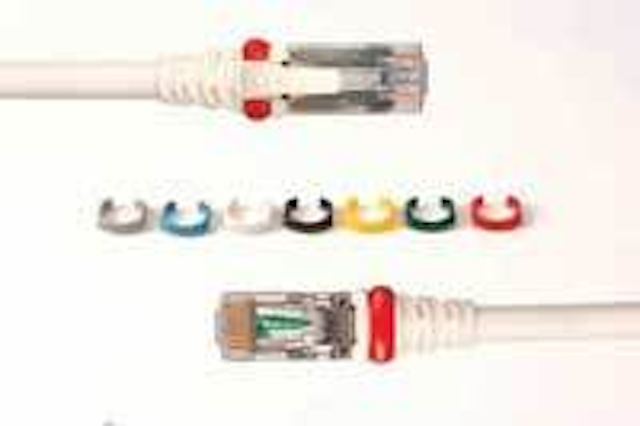 Click here to enlarge image
These 10-Gbit/sec-capable, RJ-45-style patch cords feature a proprietary color-coded snap-on clip that can be added or removed while the plug is inserted or disengaged, allowing improved flexibility in patch field identification and management. The 10G 6A F/UTP MC cords include an ultra-slim boot designed for tight side-stackability in high density patching environments, such as blade servers. The boot provides integrated "cantilevered" latch protection that limits snagging when removing cords and allows the latch to be operated from further back on the plug. The plug also features an enhanced strain relief boot designed to ensure proper bend radius, flexibility, and boot retention. Coupled with the company's patented cross-pair metallic isolator and 360-degree crimp, the plug maintains cable pair geometry and eliminates deformation. As part of a 10G 6A F/UTP end-to-end channel, these MC cords meet or exceed all 10GBase-T standard requirements, including alien crosstalk parameters.

SIEMON
www.siemon.com