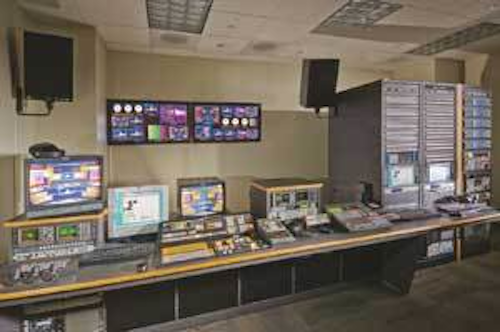 Thirty-eight Stantron Broadcast Rack equipment racks from APWMayville (www.stantronracks.com) were recently installed at the Soldiers Media Center in Arlington, VA, which produces numerous news and public affairs programs for military personnel around the world. The Center distributes its information through the American Forces Network via IP and satellite, and to public access cable television.
The flexible Stantron racks house video and audio routers, satellite receivers, Avid server components, patching, camera control and switching electronics, and a variety of recording, playback, and duplication equipment. Installed by Professional Products Inc. of Gaithersburg, MD, 26 of the racks were deployed in the main broadcast technical core, six in the IT portion of the technical core, three in the studio control room (pictured), and three in the video dub room.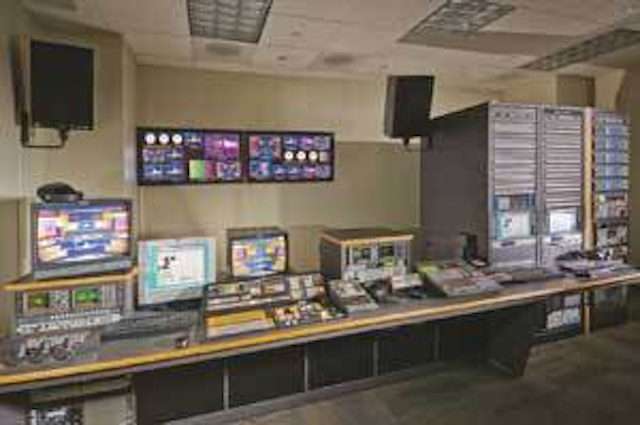 Flexibility in the design of Stantron racks from APWMayville enabled a smooth installation at the Soldiers Media Center in Arlington, VA, where 36 customized units house everything from video routers and satellite receivers to camera control and switching electronics.
Click here to enlarge image
"The integration of a patchbay cabling system, as requested by Soldiers Media Center, places extreme importance on cable management throughout the technical core," explains Steve Losquadro, director of project management for Professional Products. "The 36-inch depth of the Stantron racks, along with customized two-inch wooden furring strips that were a special customer request, afforded our integrations team with the flexibility and room to properly run cables inside and between racks, and ensure that the equipment could be properly cooled, maintained, and re-engineered after we left the site."
The furring strips were secured into notches on the sides of the racks and, Losquadro says, "this provided the two-inch gap between each rack in the technical core that helped us meet our integration challenges."
Added Jim Hatcher, Professional Products CTO, "the ability to use these racks in the IT portion of the technical core, which typically uses specialized racks to accommodate servers and data routing equipment, was another bonus."
APWMayville delivered the racks with solid side panels for the end of each rack row, copper bus ground bars, and solid rear doors that are designed to create environmental security-moving cool air through the racks to maintain an ideal operating environment for the Media Center's active equipment.
---

Wireless Gigabit Ethernet on-the-fly
New technology in BridgeWave Communications' (www.bridgewave.com) line of 100-Mbits/sec wireless links now let you upgrade in the field to Gigabit Ethernet simply by activating a web-enabled software key.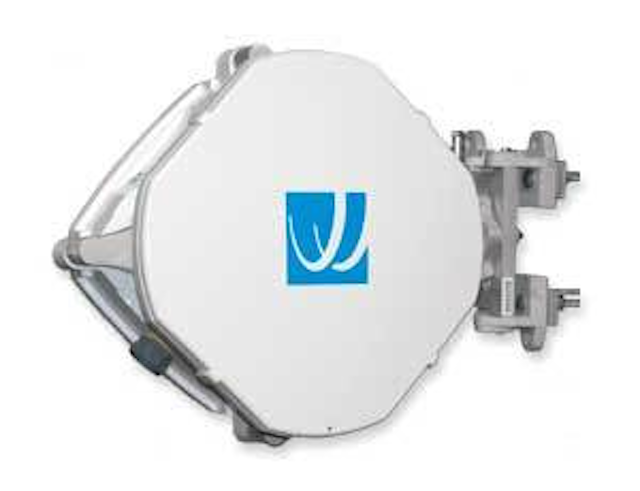 BridgeWave's FE80U and FE80XU point-to-point brdges now incorporate software-based technology that enables an upgrade from 100-Mbits/sec network capacity to full Gigabit Ethernet bandwidth as needs grow
Click here to enlarge image
Both the FE80U and FE80XU point-to-point bridges, when at Gigabit Ethernet speeds, include the company's proprietary AdaptRate technology that switches capacity from Gigabit Ethernet to 100 Mbits/sec transmission to provide continuous operation, even during intense downpours.
"It's now possible to extend network capacity to full Gigabit Ethernet bandwidth without time-consuming and expensive hardware upgrades," says Gregg Levin, BridgeWave's senior vice president and chief marketing officer. The bridge technology, Levin adds, "enables enterprise users to start out with highly economical 100-Mbits/sec capacity and then upgrade to full Gigabit Ethernet rates as bandwidth needs grow."
Designed as a "future-proof" alternative to traditional 100-Mbits/sec, 18 to 38-GHz links, the point-to-point bridge technology can provide unlimited frequency re-use in the 80-GHz licensed spectrum.