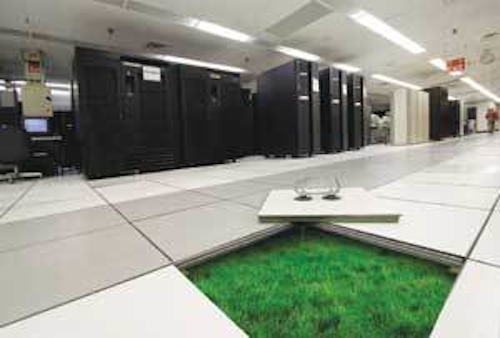 Redirecting $1 billion per year across its businesses worldwide, IBM (www.IBM.com) has unveiled a data center energy-reduction plan that could achieve 42% energy savings for "Big Blue" and its clients.
For an average 25,000-square-foot data center, the company says, the project's anticipated savings could equate to as much as 7,439 tons of carbon emissions per year.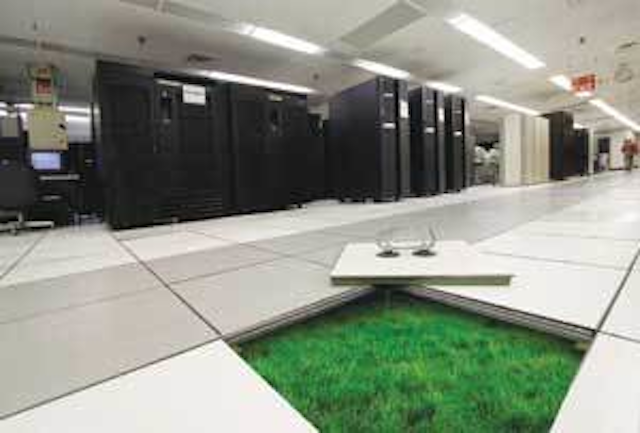 IBM's Project Big Green initiative aims to achieve a 42% energy savings for a typical 25,000-square-foot data center.
Click here to enlarge image
Dubbed "Project Big Green," the initiative targets IBM's own eight million square feet of data centers in six continents, as well as clients around the world. Through the project, IBM expects to double the computing capacity of its data centers within the next three years without increasing power consumption or its carbon footprint.
But rather than doubling the size of its data centers by building out new space, IBM expects the initiative will help save more than five billion kilowatt hours of energy per year.
"Many data centers have now reached full capacity, limiting a firm's ability to grow and make necessary capital investments," explains Mike Daniels, senior vice president of IBM Global Technology Services. "We are providing clients the IBM action plan to make their data centers fully utilized and energy efficient."
Specifically, Project Big Green will involve a five-step approach to data center energy savings:
Evaluate existing facilities with energy assessment, virtual 3-D power management, and thermal analytics-including identifying and resolving existing/potential heat-related issues that could create outages;
Plan, build or update to an energy-efficient data center, including a free online self-assessment of data center energy use, the option of a pre-configured 500 or 1,000-square-foot data center with energy-efficient technology, and a solution for improving air flow under the data center raised floor that can reduce cabling costs;
Virtualize IT infrastructures, such as emerging hybrid systems that feature special purpose processors designed to improve performance and reduce energy consumption;
Seize control with power management software, such as provisioning software that can reduce 80% of power consumption on servers by putting them on standby mode when not needed;
Exploit liquid cooling solutions both inside and outside of the data center, including IBM's patented "stored cooling" technology designed to significantly increase the efficiency of the data center's end-to-end cooling system.
"Relief from the energy crisis can't be achieved through incremental improvements," says Bill Zeitler, senior vice president of IBM System and Technology Group. "Bold ideas and actionable plans are needed to deal with this issue."
Project Big Green includes a new global "green team" of more than 850 energy- efficiency architects from across IBM.
The company also plans to launch a Web-enabled clearinghouse, the Energy Efficiency Incentive Finder, which will include details about incentives and programs that are available from local utility companies, governments, and other participating agencies around the world.