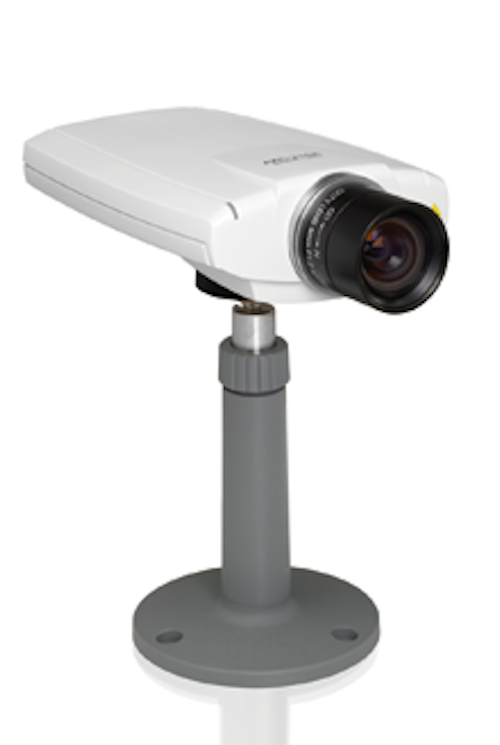 Acquisitions, alliances, and increasing attention are more evidence of the shift to Internet Protocol-based systems.
by Matt Vincent and Patrick McLaughlin
Over the course of just a couple of months, several announcements from the surveillance industry underscore the notion that the technology is increasingly moving in the direction of Internet Protocol-based delivery. The often-used-but-rarely-defined term "convergence" is typically invoked to describe a setup in which several systems run over a single, structured infrastructure, and that term applies to several of the recent happenings in the security/surveillance industry.
On August 1, Schneider Electric (www.schneider- electric.com) announced it was acquiring security-systems provider Pelco (www.pelco.com) for $1.54 billion in a deal expected to close this month.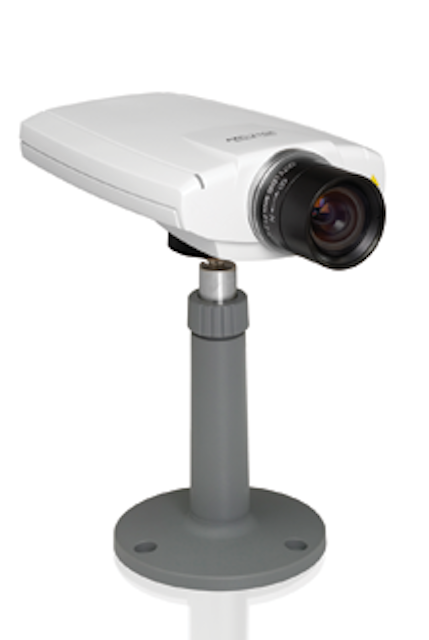 Click here to enlarge image
According to the companies, Pelco will report into Schneider Electric's Building Automation business unit, encompassing power and heating, ventilation, and air-condition (HVAC) control plus electronic security and fire safety applications, and will assume leadership of Schneider's present Fire & Security product division.
"This acquisition significantly reinforces our building automation business unit," comments Jean-Pascal Tricoire, CEO of Schneider Electric. "Pelco systems will integrate gradually into our power and control solutions for buildings and infrastructure. Security offers a highly attractive growth profile and video is becoming the key application in the building management market."
Arne Frank, executive vice president of Schneider's Electric Building Automation business unit, adds: "The combination of our companies will create a unique portfolio of products, services and solutions in the building management industry. Pelco's unique position in IP-based video security represents a tremendous additional organic growth opportunity. With this acquisition, a very important additional step is made to further reinforce our leadership in open and integrated solutions for building IT."
The financial aspects of the acquisition break down as follows: The price to be paid for Pelco is $1,220 million, expressed as an enterprise value on a cash-free/debt-free basis. In addition, Schneider Electric will pay to the sellers the net present value of a tax benefit resulting from the step-up of Pelco's assets, representing $320 million. As a consequence, the total price paid in cash at closing will be $1,540 million. Pelco had a net debt of roughly $139 million as of June 30.
As the acquisition awaits T-crossing and I- dotting, Pelco continues to bring to market new IP-based video surveillance technologies, some of which are designed to provide a bridge between existing analog and new digital systems. Last month, the company expanded its Endura IP video security system with the addition of a new software version, mapping tools, intelligence encoders, a gateway, and wireless encoders and transmitters.
"Whether customers are looking for a sensible migration path from analog to digital, a digital extension to an existing analog system, or a full digital system, the solution built on the Endura platform can evolve to meet customers' demands," says Rob Morello, Pelco's senior product marketing manager for digital systems.
Other forms of partnership
Meanwhile, a major name in the IP-surveillance marketplace has partnered with the market-share leader in structured cabling systems. In mid-August, CommScope (www.commscope.com), provider of the Systimax and Uniprise brands, announced an alliance with Axis Communications (www.axis.com).
"In order to be more diligent and efficient with security programs, many companies are merging physical security departments with IT departments," comments Mark Peterson, senior vice president of enterprise global marketing at CommScope. "In addition, many organizations are planning to add more intelligence to buildings, where data, building automation and safety and surveillance systems all converge on a single infrastructure platform. With this alliance, CommScope and Axis help bring the intelligent building to customers."
According to Peterson, as part of CommScope's Alliance program, the relationship with Axis Communications is expected to open opportunities for CommScope to promote the idea of an intelligent building infrastructure to customers around the world by linking them to an expert in converged surveillance operations.
"In order to allow our customers to deploy a high-quality, top-performing, and seamless network for all IP devices, CommScope is combining our strengths in the physical infrastructure space with the strength of companies that have their own unique expertise," he continues. "In the security space, Axis has the clear leadership and expertise in IP-based video surveillance. We believe that the alliance represents a great way to help our customers receive exceptional intelligent building solutions."
The two companies plan to engage in cross-training programs with their sales force. "We believe the training will assist with the delivery of prompt responses to customers' needs," says Peterson. "In addition, this alliance may cultivate the need for more education within the consulting community about convergence, recognizing the potential benefits from the collaborative designs of surveillance systems and IT network infrastructures."
"CommScope is helping us communicate more effectively to our customers the importance and benefits of an intelligent building network system where all applications, from servers to video surveillance system, are converged onto one infrastructure platform," remarks Fredrik Nilsson, general manager of Axis Communications. "We are thrilled to have an opportunity to build upon CommScope's expertise while delivering the latest converged video security solutions to our customers."
Users taking notice
End-user organizations from many vertical markets are taking particular notice of the theme of IP convergence. The professional organization ACUTA (www.acuta.org) is an example of such attention. The abbreviation originally stood for the Association of College and University Telecommunications Administrators, but in time, the group's scope went far beyond telecommunications technologies. While it has kept the name by which it has become known, today, ACUTA bills itself as the Association for Communications Technology Professionals in Higher Education.
ACUTA recently announced the agenda for its fall seminars, being held this month in Minneapolis, MN. Educational sessions concentrating on converged mobile communications will address topics such as campus Wi-Fi, wireless local networking, mobile phone financial issues, and mobile integration. On the business continuity and disaster recovery side, presenters will cover topics that include campus emergency response, emergency notification options, and campus security issues. A "simulated IT department disaster" will also be staged.
"This year's Fall Seminars will deal with some of the most pressing issues facing ACUTA member colleges and universities," comments Jeri Semer, the organization's executive director. "How to cope with the surge in wireless communications and deal with emergencies on their campuses are major concerns today. In our seminars, the educational sessions combine with extensive networking opportunities, so communications technology professionals can learn from each other, developing information sources and contacts that benefit them and their institutions."
More and more, professionals concerned with enterprise communications systems and their infrastructures are required to become knowledgeable of several different systems. While those systems still include voice and data transmission, sometimes voice and data are one and the same, as in Voice over Internet Protocol. Additionally, security applications of many stripes, including surveillance, emergency response, and access control, are now within the realm of communications systems managers' responsibility.
MATT VINCENT is senior editor and PATRICK McLAUGHLIN is chief editor of Cabling Installation & Maintenance.