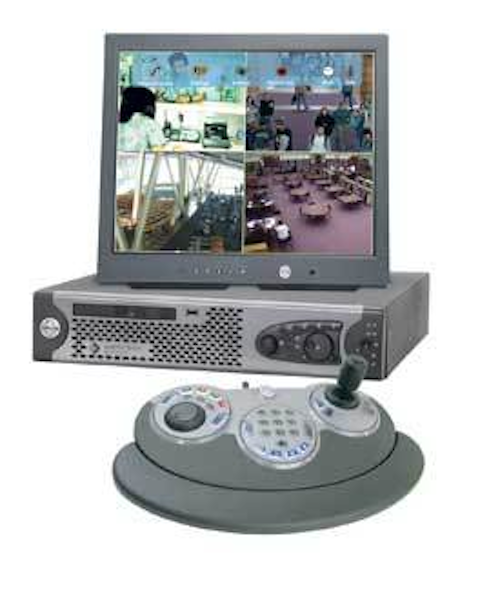 by Betsy Ziobron
IP-based video systems may be closing the gap, but will the evolving DVR market stay strong? Security professionals weigh in on the market and technology issues.
Digital video recorders (DVR) for surveillance solutions have evolved considerably since they began replacing traditional VCR systems more than a decade ago. But does the proliferation of IP-based video systems spell the end of DVRs?
While IP-based systems provide several advantages, security professionals interviewed by CI&M say users will need to consider many factors when deciding between IP and DVR security solutions. Hybrid DVRs could be a happy medium for some, but for many applications, analog DVR systems can still be the best long-term solution.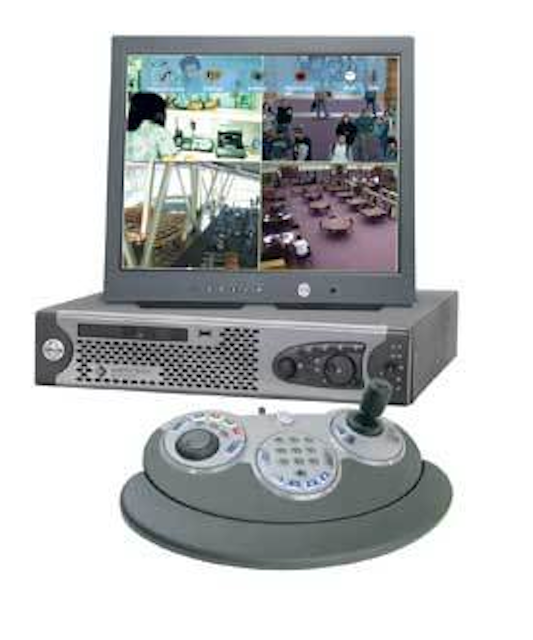 Pelco's latest DX8100 Series DVR includes a storage capacity of three terabytes, multicasting, a 10/100/1000-GbE port, and advanced detection and search capabilities.
Click here to enlarge image
"Certainly every customer mentions IP, but at the end of the day, not everybody buys IP," says Rob Morello, senior product marketing manager for Pelco (www.pelco.com). "The industry continues to try and compare the difference between an IP system and a DVR; however, the technologies are so diametrically opposed that it's akin to comparing a car and a bicycle. One is not better than the other-it simply depends on the application."
The digital revolution
Before DVR technology came on the scene in the early to mid 1990s, surveillance videos were recorded on videocassette recorders (VCRs). Unfortunately, VCRs provided low quality, and tapes were difficult to manage and review. Furthermore, customers could only record over a VCR tape a certain number of times before the image quality degraded significantly. Tapes also easily jammed, and VCRs had a limited lifespan.
"Because VCRs couldn't store more than about four hours of video, the industry was dealing with time lapse recording of multiple channels, which created the potential for missing important details," says Chris Johnston, product marketing manager for Bosch Security Systems (www.boschsecuritysystems.com). "The tapes had to be frequently changed, and companies needed physical storage space and a sophisticated management system to effectively identify which tape contained specific recordings."
After DVR technology entered Hollywood, it was quickly adopted by the security market because the industry was fed up of with storing and managing VCR tapes, plus there was a need to automate the process with multiple channel recording and faster recording rates. The first surveillance DVRs operated similar to traditional VCRs and offered limited features.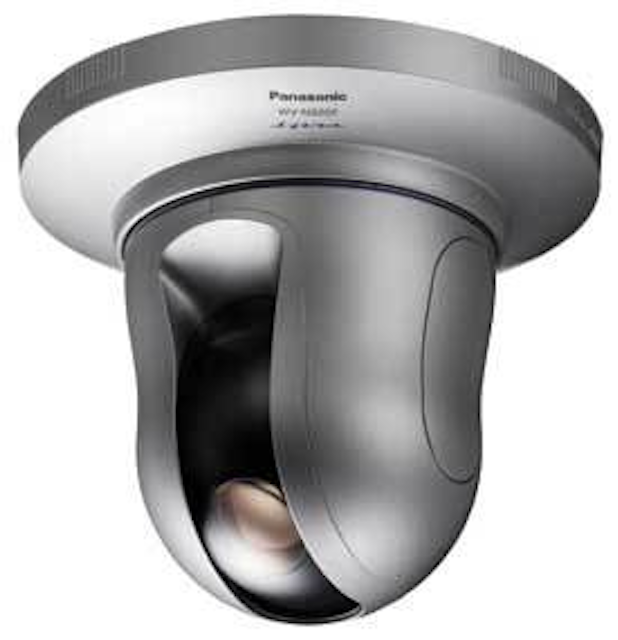 The WV-NS202 network camera from Panasonic features Super Dynamic III and progressive output to create high sensitivity and high-resolution image reproduction. This pan-tilt-zoom camera is also available for professional surveillance applications.
Click here to enlarge image
"The DVR had dual beginnings; both as a simple video frame capture card, which was an accessory to a PC, and as an evolution of the VCR," says Steve Surfaro, group manager with Panasonic Security Systems (www.panasonic.com/security). "One of the first industries to encourage the use of digital recording was the casino market, and now DVRs have become fully accepted. In fact, they can be viewed as a commodity product, much like VCRs 10 years ago."
Nearly all casinos, banks, and retail establishments have made the switch to DVR technology. Few, if any, security systems vendors even offer VCR technology today, and those that do likely sell only a few hundred per year.
Still-evolving DVRs
Following advances in digital video and computer processing technology, DVR surveillance solutions today are much improved. They are more reliable, longer lasting, offer better quality, and can store considerably more recorded video on hard drives or optical media, such as DVDs.
"We're in at least our third generation of DVRs," says Johnston. "The basic premise of how the technology works hasn't changed a lot, but the computers they run on have gotten faster and cheaper, and many advances have been made with encoding, compression, and programming."
Compression technology used in DVRs has moved from motion jpeg (M-JPEG)- where each video frame of a digital video sequence is separately compressed as a JPEG image-to MPEG-4 and newer JPEG2000 or H.264 Advanced Video Coding (MPEG-4 Part 10). The newer high data compression technologies result in much smaller files and the capability of stabilizing moving images.
DVRs also include the ability to integrate with other security systems. "Beyond a simple camera-to-monitor alarm call interface, today's DVRs are directly controlled by access control systems," says Surfaro. "This enables security managers to see the recorded video associated with an access card reader." Current DVRs also include an Ethernet interface for remote management or transmitting video for remote viewing.
With built-in intelligence software, the days of staring at hours of CCTV video and contending with human error are gone. "Studies have shown that after 20 minutes of monitoring a video scene, a person becomes numb, and they just don't see scene changes," says Johnston. As a result, many DVD systems and associated cameras now offer video motion detection (VMD), which looks for changing pixels in the scene. Unfortunately, this technology is not perfected, and irrelevant motion caused by shadows or light can still cause false alarms.
"Having intelligence doesn't mean that the system is never wrong," says Johnston, "but it does mean that that I only have to view video when certain behaviors or changes are detected, such as a vehicle entering a restricted area. And when that intelligence is built into the camera, I don't even have to transmit video unless there's an anomaly."
Some intelligence features available in today's advanced software include object or vehicle detection, license plate recognition, unusual behavior analysis, card counting or other advantaged play detection, and even facial recognition. Software analytics can even identify people or objects by specific features, such as clothing and size.
Enter IP-based video
IP-based technologies have received a lot of attention over the past few years, and video surveillance is no exception. In a full IP surveillance system, digital cameras transmit digitized video signals over the structured cabling of the LAN back to a network video recorder (NVR) or directly to a network storage device.
The key difference between a DVR and IP-based system is that the DVR uses the same cameras and often traditional cabling as previous analog CCTV systems, and the analog signal is converted to digital for storage purposes. In essence, the quality of images in a DVR system is still analog. In a full IP-based system, however, the signal is digital from start to end, resulting in superior picture quality.
"Anytime you convert something from analog to digital, you lose some picture quality, and the difference can really be seen with live video," says Johnston. "With analog technology, you're limited, but it does depend on the application. It's a question of whether you want to find out if someone entered an area, or do you want to be able to put a clear image of a person on TV?"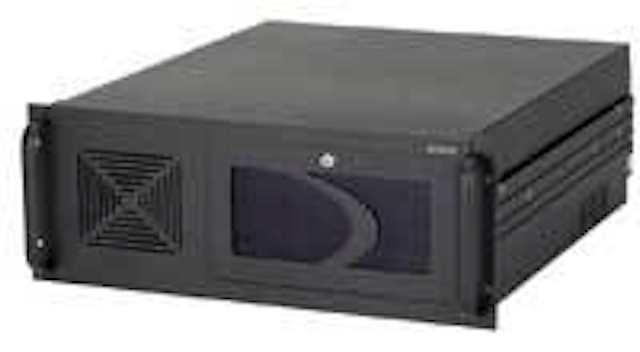 Bosch Security Systems' DiBos is a hybrid DVR that stores up to 450 frames per second on 30 composite video inputs, plus up to another 32 IP cameras or encoders each running at up to 30 frames per second.
Click here to enlarge image
IP-based video systems tend to be more scalable than DVR because they use structured cabling and are not limited by a specific number of ports. "IP-based video surveillance offers significant economies of scale, as it can be integrated with an already-existing network infrastructure that may be partitioned or shared for security and surveillance use," says Panasonic's Surfaro. "IP multicast solutions also permit the distribution of a video source to a greater number of users throughout a facility."
DVRs have fixed number of ports to support video channels-typically, 4, 8, 16, or 32. On the other hand, IP-based systems use networking switching to send as many streams of video as an NVR and network can support.
"In a DVR system, if you need 33 inputs, the only solution is to add another DVR," says Pelco's Morello. "On a distributed IP system, you can keep adding cameras; however, if you're going to have 1,000 cameras or more, your network must be designed to support the required bandwidth, and you have to decide how you're going to manage that data flow over the network."
With the price of IP devices still approximately twice that of analog, total system cost is another consideration when looking at IP vs. DVR technology. "Because IP cameras can offer better resolution and look at a larger area, a system may require fewer cameras," says Tim Holloway, VP of technology for security solutions at Anixter (www.anixter.com). "UTP infrastructures aren't any more expensive than legacy coaxial ones, plus if customers are implementing IP surveillance in a building with an existing network, your network infrastructure is done and ready to go." IP-based systems also support PoE (Power over Ethernet) cameras, eliminating the need for local power at the camera.
Emerging hybrids
While IP-based video systems appear to be the next step in technology, the question remains as to whether they will spell the end of DVRs. While a shift is taking place, all signs point to a substantial life still available for today's DVRs-especially with the introduction of hybrid DVRs that support both analog and IP systems.
"I would estimate that about 85% of new products are IP-based," says Holloway of Anixter. "We're seeing a huge trend towards hybrid DVRs that can accommodate traditional analog and IP-based devices. The advantage of a hybrid is that you can implement IP for anything new while still maintaining an existing analog system."
According to Holloway, hybrid DVRs are also a way for DVR manufacturers to keep customers on their platform while offering the flexibility of moving to an IP-based solution.
"We have more than one foot firmly in the IP video realm with our hybrid recorder," says Bosch's Johnston. "In addition to having a frame grabber card that takes the analog signal and digitally converts it, the device can also accept IP video streams and essentially act as an NVR." Johnston says that Bosch's hybrid DVD lets customers take a mix of both analog and digital IP video, record them to the same device, and manage them with the same software.
While many new and larger-scale projects are moving towards IP or hybrid systems, Panasonic's Surfaro points out that there remains a fair balance between the two types of systems. "The surveillance market is definitely migrating towards full IP-based systems, but DVRs will continue to be the most cost-effective recording component for smaller-scale systems."
Long live the king?
According to Pelco's Morello, DVRs are better suited for self- contained locations and for customers where coax is in place. And Anixter's Holloway believes that to drive DVR technology away, IP systems will have to become as easy to implement as DVR systems with plug-and-play technology: "Eventually, it will happen, but I don't see DVRs going away for at least 10 years or more. Technology lingers as legacy systems remain."
Johnston agrees: "There's a large installed base of DVR technology that customers are going to want to milk every last dollar out of before they scrap their investment and transition completely to IP. For Greenfield installations, the industry has said every year for the past few years that IP is going to surpass analog. IP is starting to close the gap, but analog is still king."
BETSY ZIOBRONis a freelance writer and frequent contributor to Cabling Installation & Maintenance. She can be reached at: bziobron@comcast.net