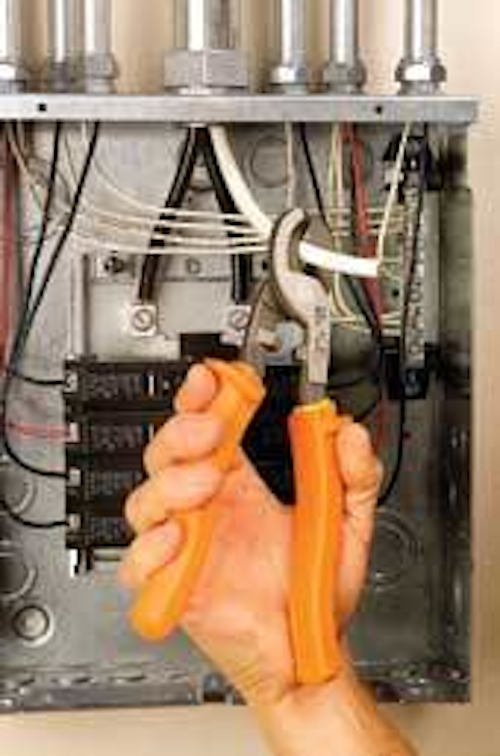 Secure-grip hand tools rated to 1,000 volts AC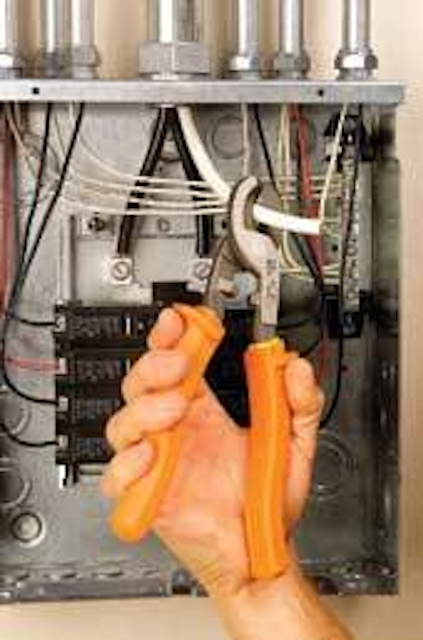 Click here to enlarge image
Offered individually or in multi-piece sets, these insulated hand tools meet ASTM F1505-01 and IEC 60 900 standards, and comply with OSHA 1910.335 regulations as well as NFPA 70E standards. Each tool is UL- and VDE-listed, and certified to 1,000 volts AC. Cutters and pliers feature double-insulated Santoprene handles designed to achieve a more secure, comfortable grip. Insulated screwdrivers and nut drivers feature an ergonomic-cushioned grip designed to deliver 40% more torque than comparable products. An orange outer-surface handle resists oil, perspiration, water and chemicals, while the permanently bonded, bright yellow, inner-surface handle acts as an "at a glance" safety monitor. If the outer orange coating reveals any of the inner yellow, the user knows it is time to replace the tool. In addition, the cutters and pliers feature large finger stops designed to guard against accidental contact with exposed metal tool parts.
IDEAL INDUSTRIES
www.idealindustries.com
Ladder safety ties, hook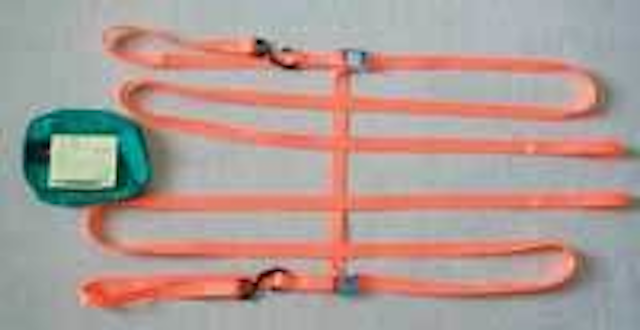 Click here to enlarge image
Designed to secure a ladder to a pole or aerial strand, the Safe Tie and Sky Hook prevents slide/lateral movement that can lead to accidents. The products release in seconds, without causing back injury These OSHA-rated products are built to be stronger and easier to use than conventional rope or canvas straps. The Nylon 77 webbing won't mildew or rot, while hardware meets military marine corrosion standards. A storage and carrying case is included.
INDEPENDENT TECHNOLOGIES INC.
www.independenttech.com
Anti-vandalism module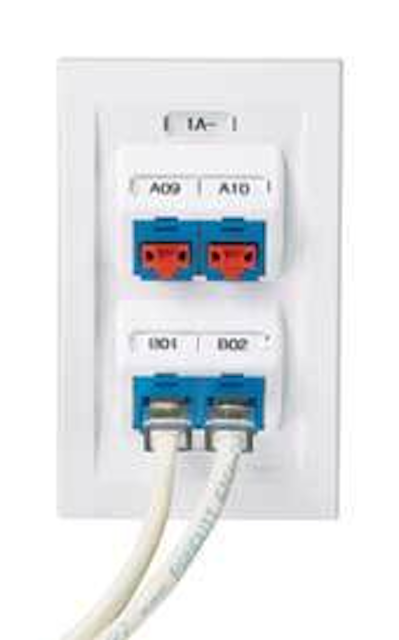 Click here to enlarge image
The Jack Module Blockout Device is designed to control access to data and deter vandalism to jacks, blocking unauthorized access and potentially harmful foreign objects. The module snaps in to most RJ-45 jacks and can be installed without interfering with adjacent jacks and hardware. The device can only be released with a specially designed removal tool, ensuring the safety and security of the network ­infrastructure.
PANDUIT
www.panduit.com
Protective gloves and eyewear for indoor/outdoor installation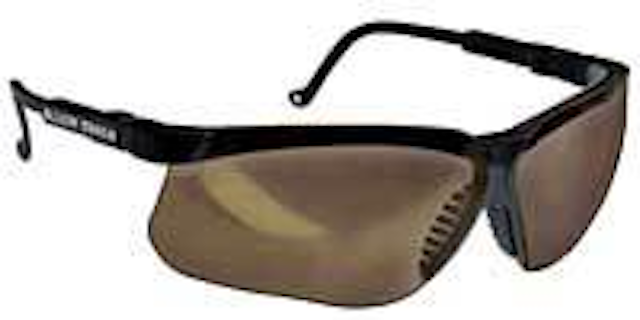 Click here to enlarge image
A new line of Journeyman utility gloves (below) features a breathable synthetic palm designed to provide a firm grip. Reinforced thumb, index finger and fingertips add protection, while contact points on the index finger and thumb have a smooth surface designed for easier handling of small objects. Interior seam stitching is concealed to prevent snagging. Included in the line is the Framer glove, which features a fingerless design on the thumb, index and middle finger for easier handling of connectors, cabling, and small parts.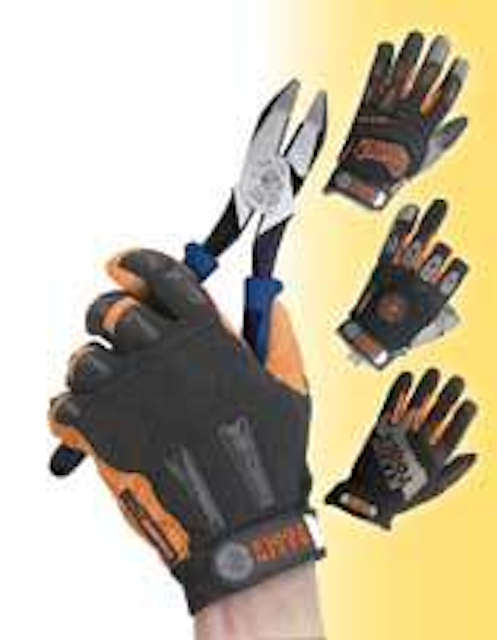 Click here to enlarge image
The company's protective eyewear, designed to meet ANSI and OSHA requirements, now features dark gray, amber, and SCT (Spectrum Control Technology) gray lenses. This CSA-certified eyewear features anti-fog, scratch-resistant, anti-UV lens coatings. The wrap-around polycarbonate lenses offer optimal peripheral vision and eye protection, while adjustable temple lengths and a flexible nose piece provide added comfort and a snug fit. Dark gray lens is designed for outdoor work areas with strong sunlight, the SCT gray lens is for outdoor installations where glare must be minimized, and the amber lens is best for low-light installations where enhanced contrast is needed.
KLEIN TOOLS
www.kleintools.com