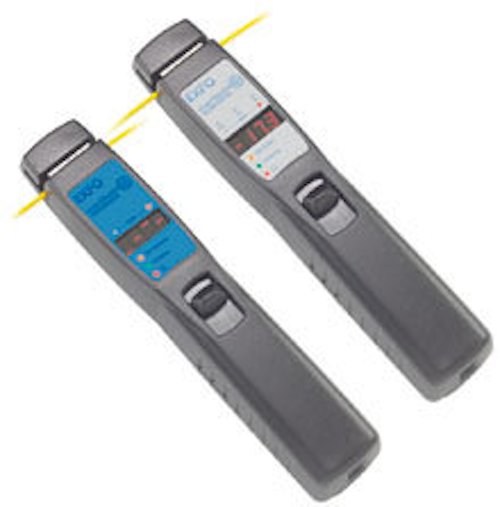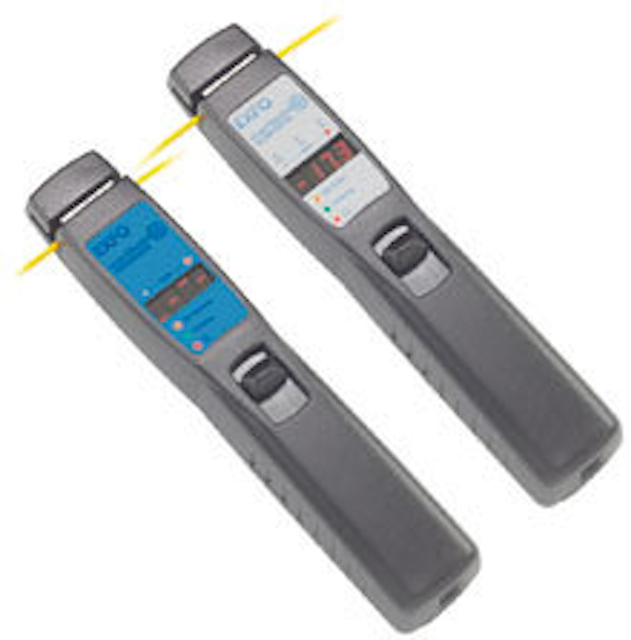 Click here to enlarge image
FiberFinder, a patented non-disruptive technology that induces less than 1 db loss, is designed to take the guesswork out of fiber identification when upgrading or characterizing an optical link in FTTx and large central office installations. It includes the company's LFD-300 live fiber indentifier and TG-300 tone generator. Installed at the transmitter site, the TG-300 clip-on device adds a 0.1-db signature to the live signal, which the LFD-300 detects at the other end in a matter of seconds, thereby eliminating the risk of disconnecting the wrong fiber. The tool is designed to avoid network downtime during upgrades, and promises little or no effect on a link's loss budget.
EXFO
www.exfo.com
Fault-finder with universal interface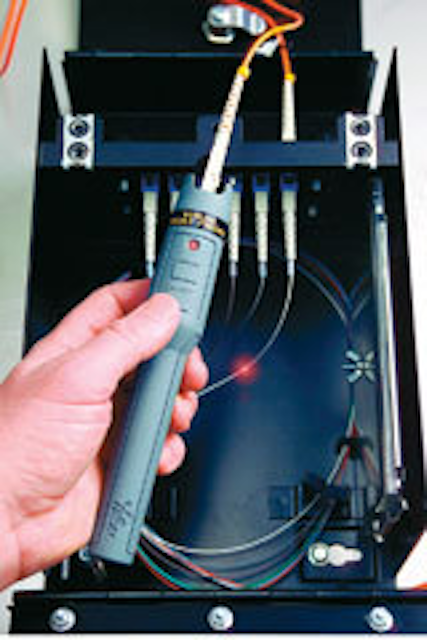 Click here to enlarge image
The enhanced VFF5 visual fault finder features a universal 2.5-mm interface designed to support ST, SC, and FC optical connectors, plus a non-roll metal body that's protected from water damage and slippage by a Santoprene over-sleeve. This hand-held light source is built to locate breaks, poor mechanical splices, and damaged connectors in fiber-optic cables. A highly visible red light travels approximately 2.5 miles of jacketed or bare fiber-optic cabling. According to the company, the upgraded VFF5 offers improved battery life (up to 80 hours in continuous mode). The tool can also assist with terminating mechanical splices or internal splice connectors where leaking light is an indicator of a poor fiber cleave or other misalignment.
IDEAL INDUSTRIES
www.idealindustries.com
Optical power meter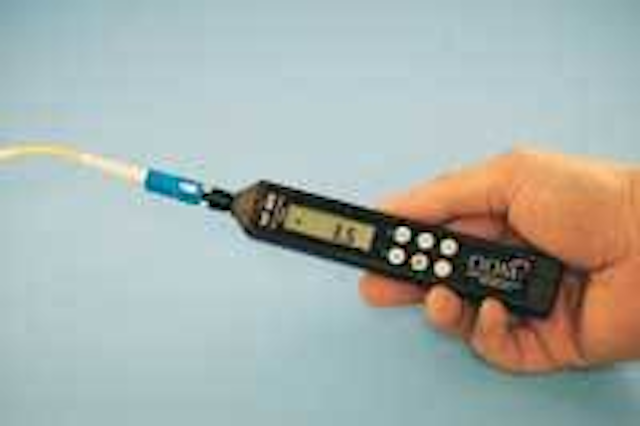 Click here to enlarge image
The RP 460 optical power meter, part of the company's "Contractor Series" of fiber-optic testers, is billed as the industry's smallest device of its kind to offer 1,000 data storage measurements that can be downloaded via USB to a laptop. The NIST-traceable tester is built for long battery life, and includes a 2.5-mm universal connector input designed for all leading connector styles. The company also provides a range of compatible LED and laser light sources for a complete end-to-end testing solution.
OPTICAL DESIGN MANUFACTURING
www.odm-inc.com
Duplex fiber talk set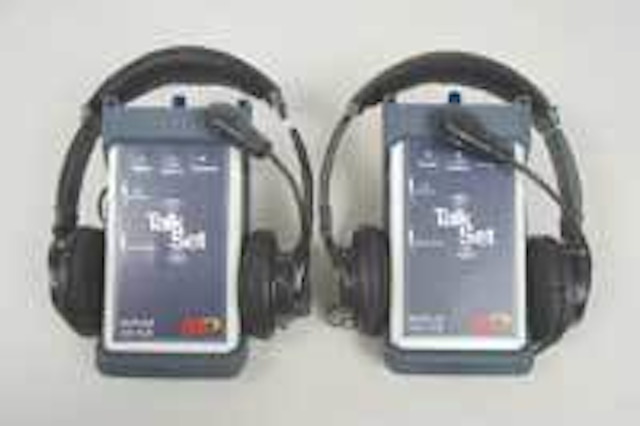 Click here to enlarge image
This full-duplex fiber-optic talk set is said to be price-competitive with walkie-talkies, and designed to be more reliable in premise environments. Features include stereo headsets, boom microphones, and ST or FC adapter ports. Available for singlemode or multimode, the talk sets are rechargeable, and feature a VOX circuit designed to extend battery power.
FIBER INSTRUMENT SALES
www.fiberinstrumentsales.com
Extended range identifier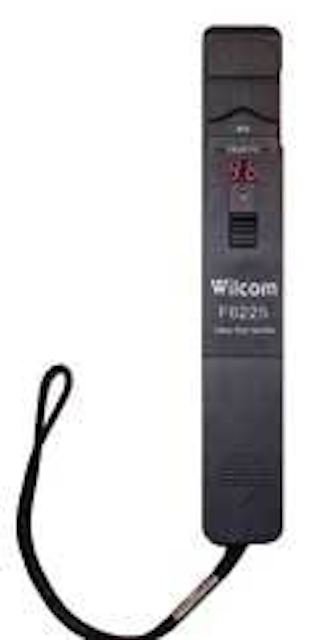 Click here to enlarge image
The F6225 optical fiber identifier features an increased range of +24 to -58 dBm. This non-intrusive probe uses a non-destructing macro-bending technique designed to protect the fiber from damage or overstress. It can detect traffic direction and measure signals on live fiber-optic cable without disconnecting. The unit features hands-free operation, three separate audible tones when detecting traffic direction and for test tone detection, a patent-pending ambient light reduction shield designed to decrease the interference of ambient light during use, and three field-interchangeable adapter heads.
WILCOM
www.wilcominc.com