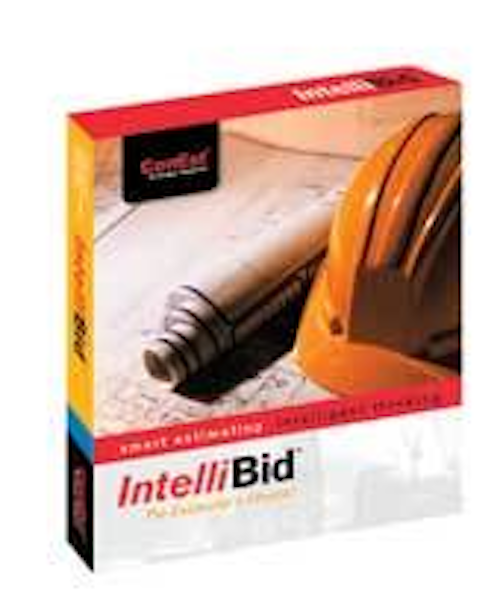 Suite of custom solutions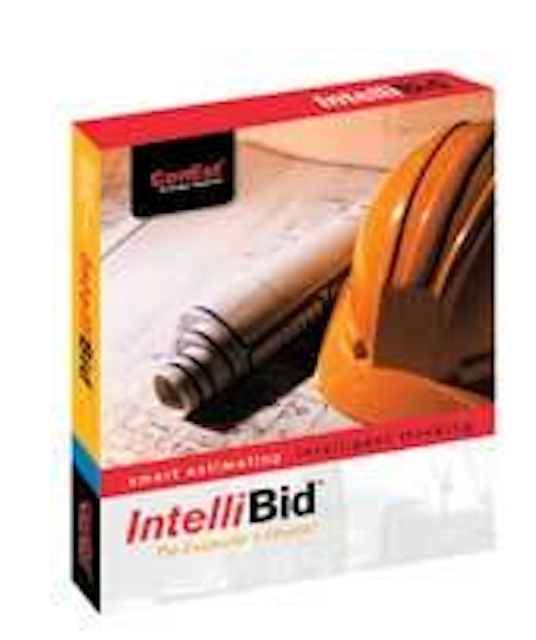 Click here to enlarge image
IntelliBid offers four customizable levels from which to choose for an out-of-the-box solution for any size and type of electrical and data cabling estimating project. With a database of more than 100,000 electrical and data cabling items and more than 45,000 pre-built electrical and data-com assemblies, IntelliBid provides information designed for accuracy and consistency. The suite includes:
Smart System: Built-in NEC tables and automatic adjustments to the labor units for changes in installation help assure compliance with labor and material requirements.
BidTrac: Manages job estimates by keeping track of all project correspondence, including proposals, memos, RFIs and transmittals and memos.
Electrical Formulas:

Calculates series segment voltage drops, NEC Article 220 Services and Feeders, fault current, and load calculations.

Time & Material Billing: Schedule, reschedule or re-route crews, equipment and subcontractors for each job.
CONEST SOFTWARE CORP.
www.conest.com
Job-sharing information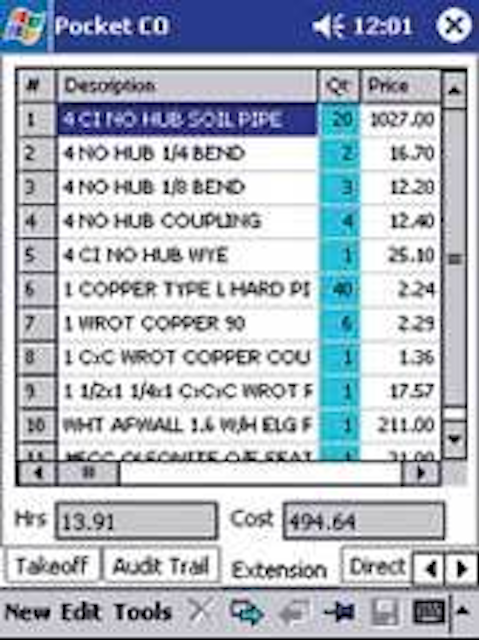 Click here to enlarge image
Version 7 of the Accubid Pro, BidWinner Plus, BidWinner, and PowerBid estimating solutions can now share estimating data with ConstructJob, the company's Web-based project management system. Using an Integrator utility (free with Version 7), contractors can transfer the complete estimate and bill of materials to ConstructJob, create a project log and purchase orders without re-entering information, and use estimate data and cost codes for cost tracking. The Integrator can also transfer estimate data to many popular accounting programs, including Timberline, Forefront, QuickBooks, and ComputerEase. Other Version 7 features include: enhanced integration of pricing services, accounting systems, and project management programs; streamlined price updating; and multi-job support.
ACCUBID SYSTEMS
www.accubid.com
Automated building systems tools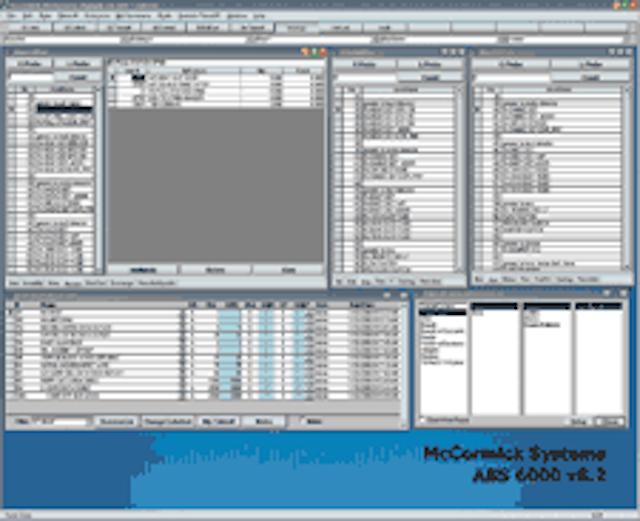 Click here to enlarge image
The ABS line of estimating software is designed to help contractors conduct fast, accurate estimates of any of the many jobs entailed in automated building systems work. Solutions range from the simplest version (ABS 3000) to a networkable, multi-user version (ABS 12000) designed to enable several estimators to coordinate work simultaneously on a given estimate. Other versions include ABS 6000 and ABS 8000. According to the company, the ABS line has a specialized database designed to make it easier for contractors who are performing specialized tasks on ABS projects.
McCORMICK SYSTEMS
www.mccormicksys.com
Code-friendly software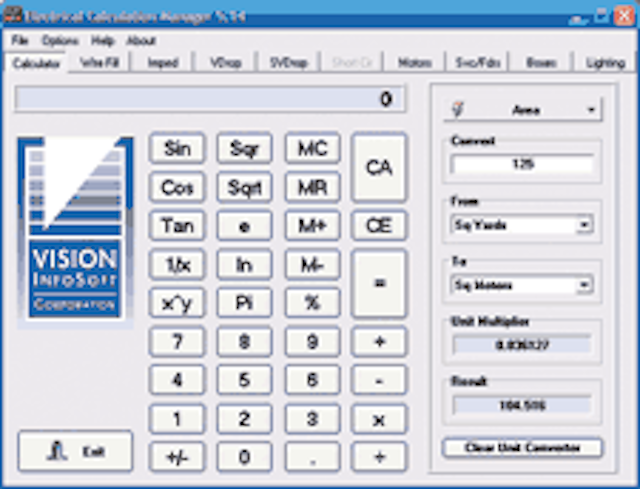 Click here to enlarge image
Electrical Calculation Manager now uses the latest job planning equations to provide accurate results that are current with National Electrical Code 2005 changes. Among its features, the software helps you avoid costly conduit rework due to miscalculated conduits for wiring and low-voltage cabling. According to the company, the software also offers an improved user interface, PDF support, and provides updates via the Internet.
VISION INFOSOFT
www.visioninfosoft.com