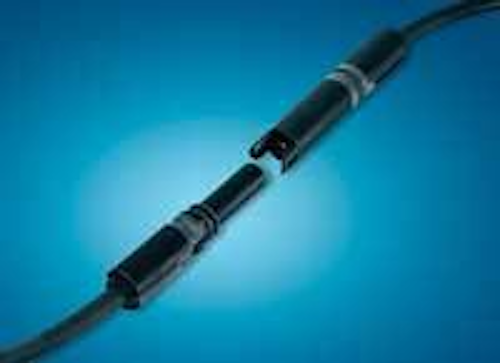 In late January and early February, Belden (www.belden.com) announced the intention to acquire two companies in separate deals whose value total more than $450 million. The company characterizes the acquisitions as significant steps toward its strategic objectives.
On January 30, the company announced it had entered into an agreement to purchase Hirschmann Automation and Control GmbH (HAC; www.hirschmann-ac.com) from European private-equity investor HgCapital for a cash price of approximately $260 million. Hirschmann is a supplier of Industrial Ethernet solutions and industrial connectivity that generated $250 million in revenues last year.
"The acquisition of Hirschmann is a major achievement in our pursuit to expand our business in desirable end-markets, beyond cable, to signal transmission solutions," says John Stroup, Belden's president and chief executive officer. "In addition to having a broad portfolio of connectors for the industrial market, Hirschmann is the undisputed leader in the application of industrial Ethernet solutions."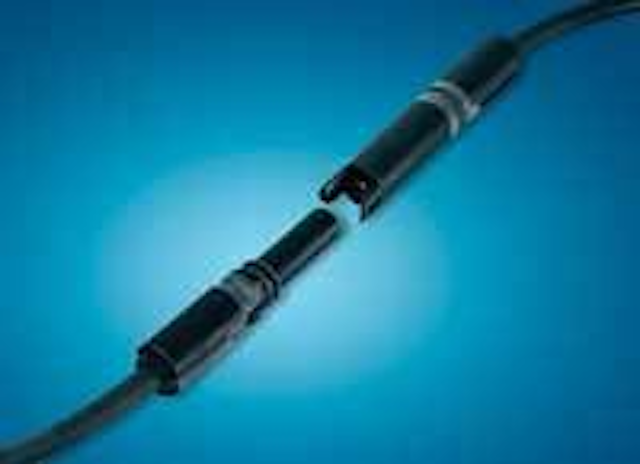 Hirschmann Automation and Control added these cable sockets and plugs to its SunCon connector system in late January. Just a few days later, Belden announced it was acquiring Hirschmann, taking possession of this and all other product lines aimed at the industrial networking market.
Click here to enlarge image
The company expected a mid-March close date for the acquisition. In a conference call on February 16, Stroup stated the Hirschmann acquisition came after a bidding process that included several suitors.
According to plan
Also in that conference call, Stroup stated that Belden developed its strategic plan after an assessment of the threats and opportunities ahead of it. While assessing its own situation, Stroup said, Belden made three primary observations. First, its business was concentrated in North America and Europe, and underrepresented in emerging markets including China and India. Second, the majority of the company's business comes from copper cables, while every vertical market it serves has developed increasing interest in fiber-optic and wireless technologies. And third, the company wanted to shift its business toward solutions as opposed to component strategy.
The Hirschmann acquisition addresses Belden's third observation, as Hirschmann is a systems-solution provider to the Industrial Ethernet marketplace. Stroup says it also helps address the second observation about serving vertical markets through fiber-optic and wireless technology. Hirschmann has three divisions: Industrial Ethernet, Industrial Connectors, and Electronic Control Systems. The Industrial Ethernet division, or "INet" as Belden refers to it, produces rail- and rack-mounted Industrial Ethernet switches and related equipment, including wireless access points. Industrial Connectors, or "ICon," provides industrial connectors for sensors and actuators. And Electronic Control Systems (ECS) produces load moment indicators-safety devices used on cranes and other load-bearing equipment to prevent it from tipping over.
As part of its announcement, Belden stated, "HAC's product range is highly complementary to Belden's industrial cable product line. In a factory, many of the devices connected by Belden cable are the kinds of products made by Hirschmann. HAC's industrial Ethernet expertise together with Belden's signal transmission expertise will deliver to our customers global networking solutions for the most demanding environments."
Belden added that the acquisition fits into its strategic plan by expanding its overall connectivity portfolio, improving market access, providing solutions for its existing industrial customers, improving the company's position in emerging markets, and opening opportunities in wireless and fiber optics in the industrial space.
According to Stroup, Belden's first priority with Hirschmann is to achieve revenue growth outside Europe. He said that while the company's products are market leaders in Europe, and well-known and respected outside the continent, they have not benefited from sales support outside Europe. They'll now have that sales support, he says.
"We are uniquely positioned because we've been on the factory floor and in the enterprise from a cable point of view," he said in the February 16 conference call. "Bringing on Hirschmann, we now have connectivity as well as switches." Stroup also stated that the go-to-market challenge will be real for this product line. "Customers are increasingly interested in solutions," as opposed to components, he stated. "The modes getting to market through channel partners are somewhat bifurcated. Some are good with cable; others are good with automation. But we have already had some encouraging conversations with channel partners on both sides. We think we've got the method and path to get there, but it will require energy and thoughtfulness."
Entering Asia
Eight days after the Hirschmann deal was made public, Belden announced it is acquiring LTK Wiring Co. Ltd. (ltkcable.com), which the company described as one of the largest manufacturers of electronic cable for the China market. Its 2006 revenues were $220 million. The deal, which the parties expect to close in early April, is an all-cash transaction for approximately $195 million.
"This acquisition propels us toward one of our stated objectives, expanding our presence in faster-growing emerging markets," Stroup stated. "It adds another prestigious brand to our portfolio and better positions us to compete effectively in China." He called the method by which the companies courted each other "nearly an ideal acquisition process."
He added that LTK Wiring is a supplier to companies manufacturing consumer electronics, telecommunications equipment, white goods, automobiles, and other OEM products in China. Users of Sony's PlayStation3 and Nintendo's Wii video-game systems have made use of LTK products, as the company is a supplier for both of those entertainment systems.
"With LTK's manufacturing expertise and capacity, we are now positioned to better serve Belden's Asia customers in networking, broadcasting, and industrial infrastructure," says Stroup. LTK has three manufacturing plants in China- Huizhou, Shanghai, and Dalian-which combined employ approximately 2,000.
Long-range view
Sizing up the acquisition's fit with its corporate strategy, Belden says it places the company in emerging markets thanks to LTK's sales offices in Japan, Taiwan, Korea, Singapore, and Thailand in addition to China. It also will help Belden meet demands of its regional customers in Asia, thanks to the three manufacturing plants in China. Belden also says the acquisition puts it into a leading position in consumer-electronics, a new market for the company. And LTK wiring has greater depth of experience working directly with OEMs than Belden had previously.
Stroup says he does not see LTK's China manufacturing facilities as likely sources for products that will be sold to North American or European customers. "Freight and logistics generally offset cost advantages" of manufacturing in China, he notes, adding that a plant opening in Mexico this year will serve the North American market, and production facilities within Europe will continue to serve the European market.
As to whether the acquisitions should be considered an "offensive" or "defensive" move, Stroup characterizes it as offensive. "We're not seeing significant cannibalization of our copper products by wireless or fiber. We're acknowledging that in many applications and in many markets, a blend of these technologies is a superior path for the customer. We want to be better than anyone else at supplying that. We are a company that comes from copper, but we are increasingly becoming a company that is blind to the medium and really focused on giving the customers what they need."
He said the back-to-back announcements were coincidental, explaining that Belden will only enter into strategic deals that meet certain financial criteria. So, while his preference would be to not have a long stretch of time before the company's next acquisition announcement, that may, in fact, be the case.
---
Short runs…
MOUNTAIN VIEW, CA-The Ethernet Alliance (www.ethernetalliance.org) has formed an Energy-Efficient Ethernet (EEE) study group. "We're going to look at ways to reduce power consumption by switching to lower speed during periods of low-link utilization," says EEE chairman Mike Bennett of Lawrence Berkeley National Lab. "Considering that Ethernet is the network technology of choice worldwide with an ever-increasing market presence, it is clear that we have an opportunity to reduce energy use significantly while minimizing the impact on the industry." If you're interested in participating in the EEE, contact Bennett at: mjbennett@lbl.gov
RICHARDSON, TX-A recent survey conducted by SYSTIMAX Solutions from CommScope (www.systimax.com/research) indicates that responding users reported 1.9 hours on average of network downtime a month, and found that companies that have deployed higher performance cabling tended to experience lower average downtime. The survey of nearly 1,500 IT professionals in 45 countries looks at the effects of network infrastructure solutions and support services on user productivity. "They [IT professionals] probably have a sinking feeling that money is draining from the company bank account every time a server crashes or a service provision to a key user takes a week to fulfill," says Fiona Nolan, global marketing director of SYSTIMAX. "The good news is that the study shows that professionals who are willing to invest in quality systems are better able to support the evolving networking needs of the company." According the SYSTIMAX, the study shows that many IT professionals plans to install copper-based Category 6A cabling, while Category 5e is heading for obsolescence. As for fiber, the study shows that over the past five years, there has been a rapid growth in acceptance of laser-optimized multimode as an alternative to traditional multimode and singlemode media.
DES PLAINES, IL-Gepco International (www.gepco.com), a manufacturer of professional audio and video cables, is expanding its fiber-optic production capabilities. The growth includes new fiber-optic contact polishing technology that exceeds previous methods and the SMPTE standard. Gepco says it has further increased its assembly throughput capacity through additional equipment, personnel, and customized cable management techniques. The company's hybrid fiber line includes cable assemblies terminated with Lemo or Canare connectors, distribution rack systems, bulk cable and connectors, and breakout cable assembly solutions.
SPARTANBURG, SC-Fiber-optic products manufacturer AFL Telecommunications (www.afltele.com) and voice and data solutions provider Leviton Manufacturing Co. (www.levitonvoicedata.com) have embarked on a marketing and system integration alliance to support fiber-to-the-home (FTTH). The alliance is focused on supporting end-to-end solutions through a combination of Leviton's FTTH Integrated Network home technology portfolio, and AFL's FTTH passive infrastructure, network electronics, and system integration expertise. AFL will promote the alliance as part of the FTTH Made Easy program, a comprehensive solutions-based program designed to meet the needs of residential developers and builders seeking to integrate FTTH within multi-dwelling unit and master-planned communities.
BRIGHTON, MA-Dr. Paul Polishuk of the Information Gatekeepers Group (IGI; www.igigroup.com) and Frank Murawski, president of FTM Consulting (FTM; www.ftmconsultinginc.com) are teaming up to develop and market reports for the telecommunications and data communications industries. According to Murawski, "This relationship will allow FTM to focus on what it does best, namely, production of high-quality market research reports," while Polishuk adds, "This new arrangement fits nicely with IGI Consulting's new report series called IGI Certified Reports." IGI technical and marketing staff reviews all reports for quality and value before it agrees to market them under its own brand.
SWANNANOA, NC-At the Solarflare Communications (www.solarflare.com) test facility in Irvine, CA, SMP Data Communications (www.smpdata.com) recently demonstrated what it says is the first functional testing of 10GBase-T over Category 6A cabling performed on a 100-meter channel. Channel configuration consisted of six-around-one cables bundled every eight inches, and equipment used for channel performance validation was Solarflare's 10Xpress 10GBase-T PHYs that are currently sampling to OEM customers. Bi-directional Ethernet traffic was sent over Solarflare's 10GBase-T link using two 10-Gbits/sec traffic generators with XAUI interfaces. At the same time, SMP says, bi-directional traffic was running on all six neighboring channels simulating a worst-case alien crosstalk environment. All channels were configured for the maximum 100-meter length with four connectors, in accordance with IEEE and draft TIA guidelines. According to SMP, there were no CRC errors in the received frames on both ends over several hours of testing.
BOTHELL, WA-Leviton (www.leviton.com) has formed a national support team comprised of RCDD specification engineers (commercial cabling, design, and installation experts) who are equipped to help build the best wired or wireless cabling infrastructure possible for IT projects. This S3 Team is available to help specifiers with all information required to create solutions to challenging design and installation issues. The free service includes materials available on the company's website, as well as access to local Leviton specification engineers.
WESTWOOD, MA-Recent analysis from Vertical Systems Group (www.verticalsystems.com) indicates that Dedicated Internet Access (DIA) installations are the leading migration source for today's 10+ Mbits/sec business Ethernet services, representing 35% of the U.S. port base. Dedicated IP VPN and ATM services represent the next two most sizeable migration sources, followed by "Greenfield" or new applications, frame relay, and private lines. "Current growth of the 10+ Mbits/sec business Ethernet segment is driven by customers upgrading or replacing other high-speed network services at sites that are already fed by fiber," says Rick Malone, principal at Vertical Systems Group.