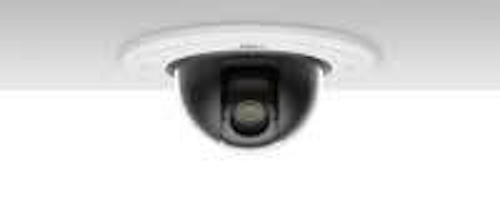 The relatively new technology is one of several factors users must consider when choosing a system.
by Patrick McLaughlin
End-user organizations planning to include video surveillance among the operations that function over their information technology (IT) networks face a myriad of questions and possibilities before beginning deployment.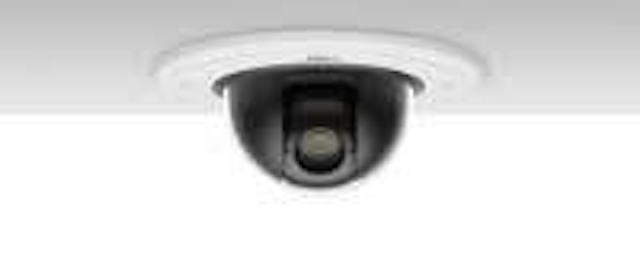 The 215 PTZ is one of several cameras from Axis Communications that incorporates some form of analytics into its functionality.
Click here to enlarge image
Surveillance systems running over Internet Protocol (IP)-based networks have been around for more than a decade, but their takeup has increased dramatically of late. That takeup rate and the promise of a booming network surveillance market has flooded the market with brands, and a network manager entering the market faces a tall task weeding through many of them.
"Today, more than 200 different brands of network cameras are available," notes Fredrik Nilsson, general manager of Axis Communications (www.axis.com). "As an end user, that makes it difficult to choose." Nilsson also points out that, unlike analog cameras, network cameras can vary greatly from one to the next because a significant amount of functionality typically is built into the device.
A system assessment
"The most common mistake is simply to look at price," he continues. "In the analog-camera space, that may work, but it will not with network cameras. Additionally, don't evaluate a camera on its own, but rather look at the whole system."
A significant consideration, he says, is whether to adopt an open system with products from multiple vendors, or a closed/proprietary system. Nilsson promotes open systems: "They usually yield the best results, while closed systems will be slower to adapt to newer needs."
When evaluating the actual camera, exclusive of the system, Nilsson advises to focus on functionality. "For an IT manager, network function is at least as important as camera function," he says. "There is a lot more to network devices than having an IP address." In other words, avoid cameras than can have deleterious effects on the network's performance.
One of the latest technological developments among network cameras is the incorporation of "intelligence," or analytics, into surveillance systems. The inclusion of analytics software into an IP surveillance system gives that system the intelligence to analyze its data (images). Proponents say the benefits of analytics are enormous.
Eyeballs with brains
"Video has terrific modularity and is becoming ubiquitous and inexpensive," says Alan Lipton, chief technology officer at ObjectVideo (www.objectvideo), a maker of analytics software programs. "Video gives you all these eyeballs, but with no brains behind them. At best, video cameras are being used as forensic tools after the fact. At worst, they are strictly a deterrent."
But video with analytics, Lipton points out, comes in two varieties: "First is security-focused, with alerting capabilities; and second is data gathering, storage, and mining. Retailers, for example, use analytics to detect patterns of movement and shopper behavior. What they both have in common is that they are turning data into information."
Often, analytics manifest as a visual alert to camera observers that an unexpected event is taking place. Often, it takes the form of a graphic that highlights or follows a moving object in the video image.
Many of the 200-plus network camera manufacturers, including Axis, are incorporating analytics into their product lines. Earlier this year, ioimage (www.ioimage.com) released the ioicam mmp100dn, a 3-mexapixel intelligent video camera that also has picture-in-picture capabilities, which the company says allows synchronized analytics visualization. The camera has pan/tilt/zoom functionality, day/night capabilities, and can operate under harsh conditions. It is like many of today's intelligent cameras in that it provides the most important functionality of IP cameras, and adds analytics to the mix.
"The mmp100dn represents ioimage's approach to intelligent video in bringing the high-resolution imaging trend to practical applications," says Roni Kass, ioimage's chief executive officer. "By synthesizing video analytics with multi-mexapixel imaging in a self-enclosed unit designed and packaged for simplicity, ioimage has successfully introduced a host of innovative intelligent video uses to a wider market."
In addition, ioimage recently introduced the xptz100dn, an intelligent video camera with built-in analytics that also has the ability to automatically detect and track intruders, vehicles, and other threats. "The xptz100dn eliminates the traditionally high expenses of security automation and tracking," explains Kass.
Bosch Security Systems (www. boschsecurity.us) incorporates its Intelligent Video Motion Detection (IVMD) technology into the VIP X series of cameras, including VIP X1, VIP X2, VIP 1600, and Dinion IP cameras. As Bosch points out, the falling cost of IP cameras has resulted in a proliferation of cameras for many users.
"This growth in cameras has … increased the amount of visual data that must be monitored by security professionals, expanded bandwidth and storage requirements, and accelerated operator fatigure," Bosch states. "This challenge demands a real-time, automated video solution for intelligent surveillance." The IVDM system acts as a virtual operator, analyzing incoming video and automatically detecting and notifying appropriate personnel of abnormal events or threatening situations.
The camera never sleeps
Whether analytics software should be considered an "emerging" technology or an already "emerged" technology remains open for debate. "We have been doing this commercially for five to six years," says ObjectVideo's Lipton, adding that the technology has seen mass adoption. "Some say it is not ready, but in our experience, the challenges have had everything to do with how people work it."
Lipton adds, "Video analytics can only see what the camera sees. Analytics does not sleep; it looks for events in all weather. The mainstream market is picking it up. Within three to four years, you won't be able to buy a piece of video equipment without some type of analytics."
Axis' Nilsson offers more tempered thoughts: "Because of the built-in processes, analytics will become important in the overall selection of a camera and system." Among the important criteria to consider, he says, is image quality. Nilsson says that the data being analyzed is actually an image; therefore, the quality of that image is paramount.
Additionally, he says the algorithms used in analytics software are still under development. "The algorithms do many good things well enough-say with 90 to 95% accuracy," he says. "They will provide tremendous value."
Nilsson cautions, "However, remember facial recognition? That is still a promise of the future, because it requires 99.5% accuracy rather than 90 to 95%. It takes about a tenfold effort to bring accuracy from 90 to 95%, and another tenfold effort to get from 95 to 99.5%. Today, basic analytics are here and are useful."
PATRICK McLAUGHLIN is chief editor of Cabling Installation & Maintenance.