WTH? Must-see photos
Cabling photos from some ugly telecom closets
Nov 21st, 2017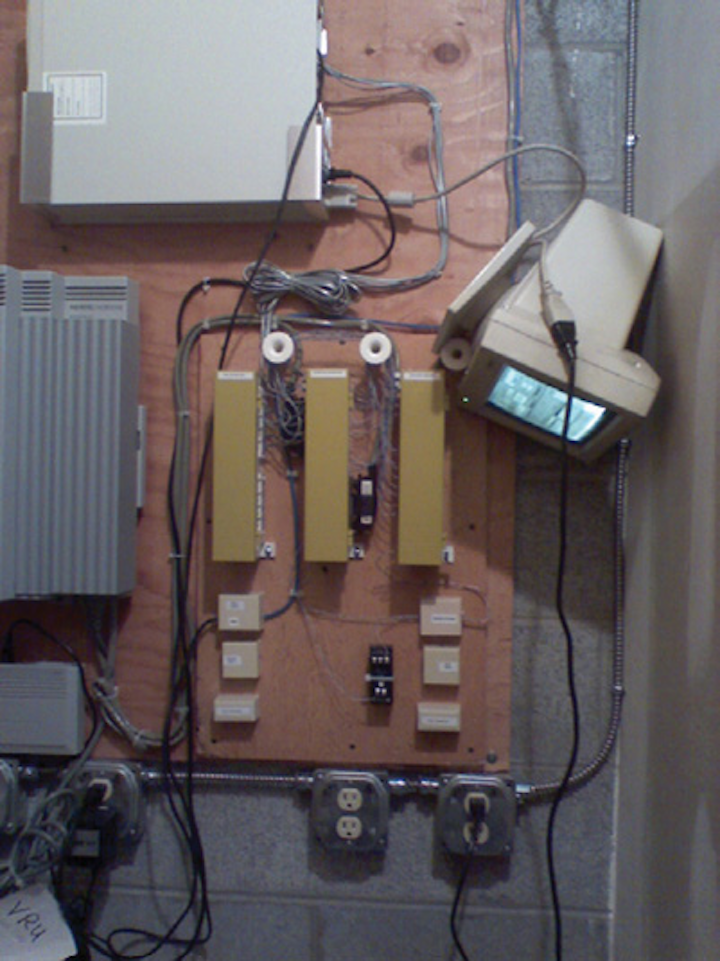 Grant Richards is a certified IT/telecommunications contractor and course instructor with the Limited Energy Apprenticeship Program at Oregon's Clackamas Community College. He sent us these captioned cabling photos that may make you say, "Hmmmmm," writing, "As a low-volt contractor and apprenticeship instructor, I've come across a lot of ugly situations. Here are a few. I took all of these on job sites."
Thanks Grant!
Send your must-see cabling photos to mattv@pennwell.com.
Who needs a shelf when you have a wall and a cabling mushroom to hold up your monitor? This was a monitor for an interactive voice response system at a drug store.
Push pin wire management
Drilled the conduit!
When I teach my code class I'll show the students a picture and ask them to identify the violation. Good fun because there are often multiple issues. WTH?
Matt Vincent, Senior Editor