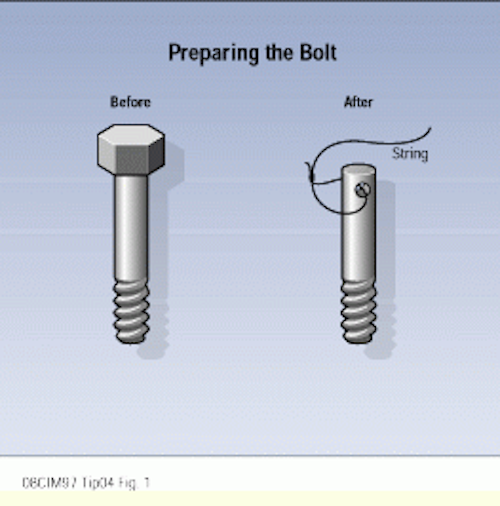 Steve Snyder,
SPS Data Communications
Problem
When you drop cable down the inside of a wall, it can curl back up or get caught in electrical conduit or other wires inside the wall.
Solution
By weighting it with a piece of string with a bolt attached to it, you can easily pull the cable through the wall without its getting caught on unseen obstacles.
Procedure
Take a heavy bolt and cut off the head. Then drill a hole at one end of the bolt`s shaft. Removing the bolt`s head will make the weight less likely to snag on an obstruction in the wall.
1) Insert a piece of string through the hole, and tie a knot to secure the string to the bolt.
2) Tape the other end of the string to the end of the cable being routed.
3) Drop the weighted end of the string down the top header of the wall. This will allow you to easily retrieve the wire at the outlet opening.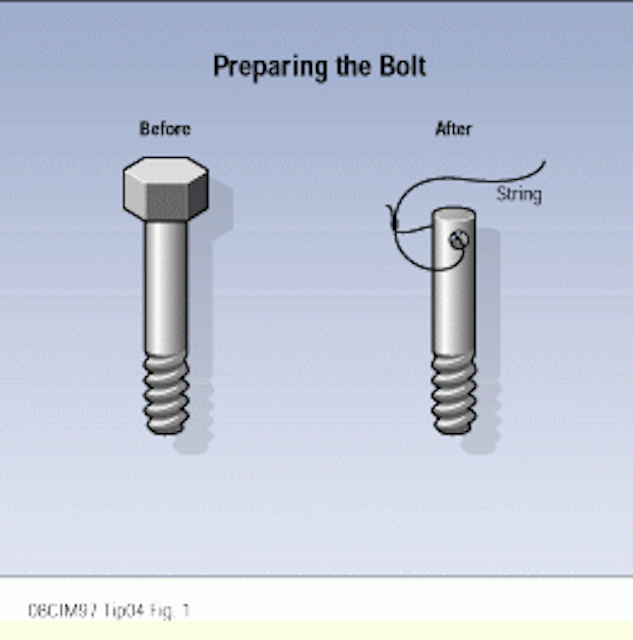 Click here to enlarge image
If you cut off the head of the bolt and then drill a hole in the remaining shaft, a streamlined weight is created. A piece of string can easily be inserted through the hole in the bolt, so you can tie the weight to the cable being pulled.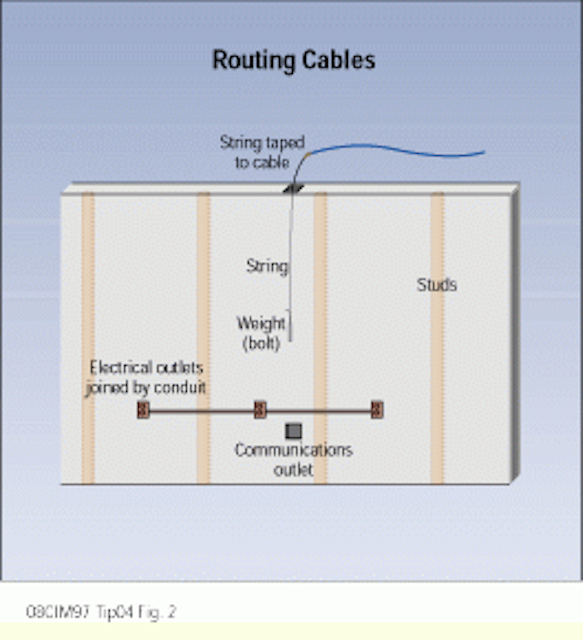 Click here to enlarge image
The specially prepared bolt adds the extra weight needed to pull the cable down through a wall that contains obstacles such as electrical conduit.
Steve Snyder is president of sps Data Communications (San Dimas, CA).