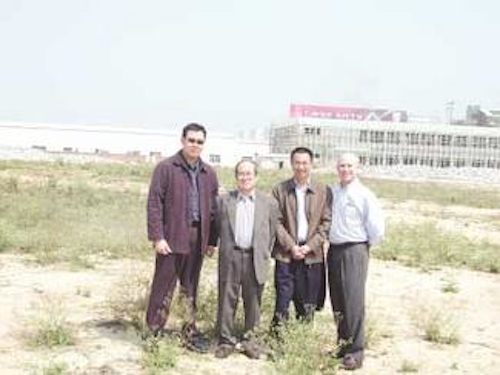 Richco Inc., a manufacturer of cable ties, will begin operating a new facility in Xiamen, China this year.
The new plastic molding and extrusion plant will be located at a temporary facility until a new state-of-the-art manufacturing facility, also in Xiamen, begins operating in early 2005.
"We found China to have very cooperative government agencies, and we also felt there was a good supply of qualified workers in their area," says Rick Streicher, president of Chicago-based Richco (www.richco-inc.com).
The company manufactures plastic fasteners, wire management devices, circuit board hardware and custom components. Richco distributes more than 10,000 different products worldwide, and supports its global customers from 17 facilities positioned around the world.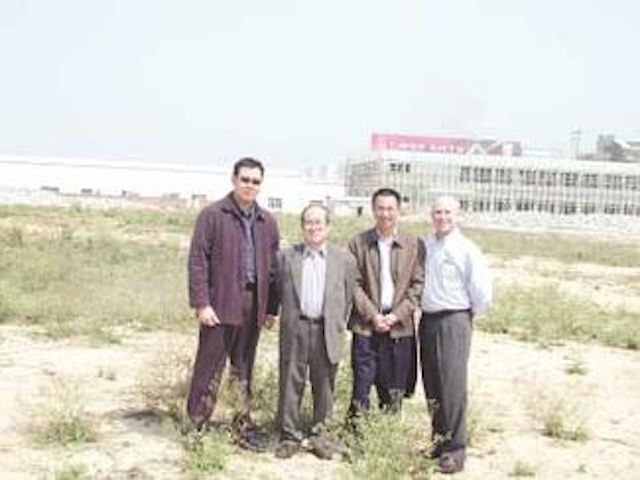 Richco President Rick Streicher and his management staff stand at the construction site of the company's new manufacturing plant in Xiamen, China. From left to right: Vincent Ong, manager of Richco Trading Company, Shanghai; Kunio Yasui, general manager of Richco Asia, Tokyo; Shaw Lou, general manager of Richco China, and Streicher.
Click here to enlarge image
The new plant is part of the company's strategy of continuing investment in the face of the recent economic downturn. Streicher says the company is carrying on investment and expansion into new products and markets, including the establishment of a trading company and sales office in China to support local customer needs. He says the company expects to see substantial growth in China and other Asian markets in the coming years.
"It makes sense to be in China with the growth that is going on there," says Streicher.
The new facility joins Richco's four existing manufacturing plants—one in the United Kingdom, one in Spain and two in the United States—in providing products to local, regional and global customers. The 40,000-square-foot facility will employ about 100 people.