Comtran' sVITALink 2-hour fire resistive cable
Comtran's VITALink 2-hour fire-resistive cables are billed as a versatile circuit integrity solution. Available in 18-12 AWG solid and 16-12 AWG stranded constructions, in both shielded and unshielded designs, and certified to UL 2196 and ULC-S139, all cables are also LSZH, 105-degree C rated, wet rated, and sunlight resistant.

The VITALink cable's versatile dual listing as Circuit Integrity (CI) and Circuit Integrity in Conduit (CIC) supports installation in either free air or in conduit, notes the company. Per the company, "For conduit installations, VITALink is the only circuit integrity system to be approved with both EMT and IMC. The cables are designed to operate for at least 2 hours in a fire, ideal for critical life safety applications, ideal for critical life safety applications."
Comtran Cable, www.comtrancorp.com
Prysmian Lifeline for industrial, commercial uses
Prysmian Group North America recently announced the launch of its Lifeline MC and Lifeline MC LSZH cable systems, making it "the first manufacturer in the world with UL 2196 FHIT Certifications for a cable-and in-conduit solution that is also an armored MC solution," according to the company.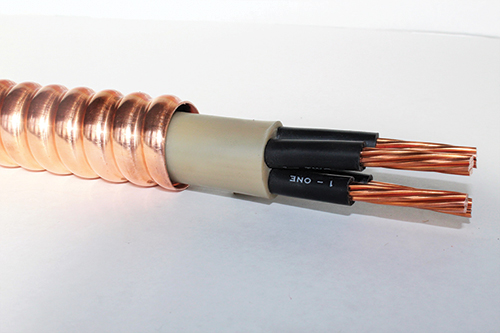 Engineered to withstand up to 1850 degrees F, Prysmian's UL 2196-certified Lifeline products allow emergency circuits within buildings and transportation systems to continue operating for at least two hours in extreme fire conditions. The new Lifeline MC systems will utilize self-contained raceways, in addition to cable-in-conduit, to offer maximum flexibility and cost savings for an array of fire-resistive applications. Prysmian's ceramified silicone technology safeguards circuits from fire damage, providing critical power to elevators, sprinkler systems, ventilation, and exit lighting to allow first responders to safely evacuate occupants from burning buildings. Lifeline brand products are customized to meet U.S. building safety codes.
Prysmian Group North America,na.prysmiangroup.com