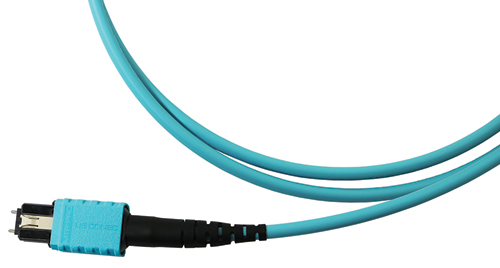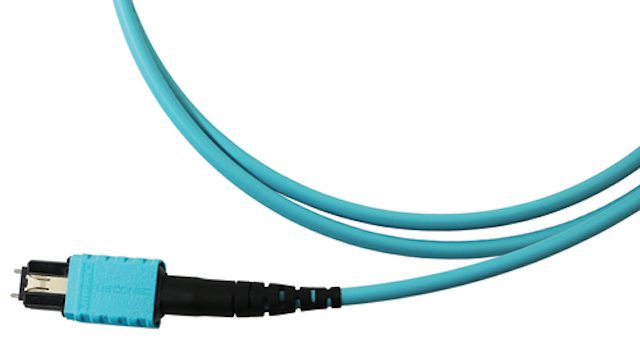 US Conec's MTP PRO connectors
US Conec bills its MTP PRO as "a state-of-the-art optical connector that ushers in a new era by bringing simple and robust field configurability and ease-of-use" to the company's MTP product family. The MTP PRO connector leverages all the proven features and technology of US Conec's existing MTP connectors while providing optimal flexibility and performance in the field. The MTP PRO pins can be easily installed or removed countless times without removing the connector housing or handling loose pins, ensuring a highly reliable reconfigured cable. The novel pin-keeper design ensures robust retention of connector pins, eliminating any concerns of pin transfer. "One simple insertion into a polarity change port reverses the key configuration by seamlessly retracting the exposed key, while simultaneously extracting a hidden key on the opposite side of the connector," adds the company. Additionally, the part's new push-pull slider design simplifies field use by providing more finger access area, without sacrificing space.
US Conec,usconec.com
---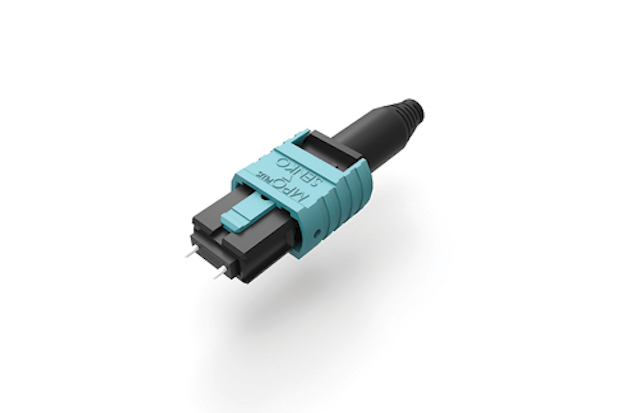 Senko's MPO Mini
Addressing network migration from 10- to 40- and 100-Gbit/sec systems, Senko has released its MPO Plus Mini connector, which features easy field-based polarity and gender changing, without opening the connector housing. Measuring 37mm from end-to-end, and available with a pulltab, the MPO Plus Mini allows end users to freely change polarity or gender in the field, allowing for flexibility in network configuration.
Senko, senko.com
---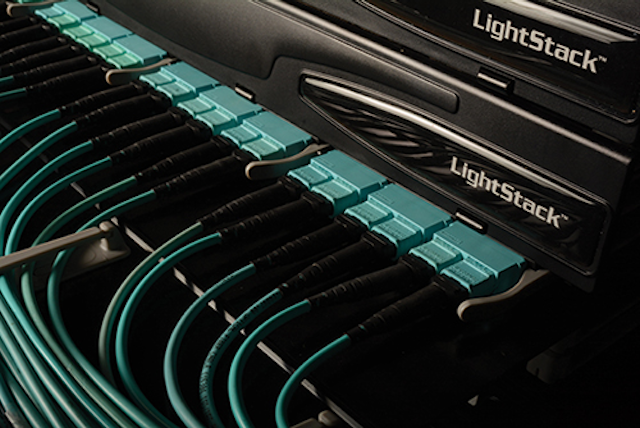 Low loss MPO/MTP connectors from Siemon
Siemon says its low loss MPO/MTP connectors "provide support for 40 and 100 gigabit applications and beyond, with flexible patching options over a wide range of distances and infrastructure configurations." With loss of just 0.2dB, Siemon adds that its MPO/MTP connectors offer superior performance and improved flexibility, and are manufactured using the highest quality materials. Rigorous process control over end face geometry, cleanliness and mechanical reliability ensures superior optical performance. Siemon's MPO/MTP connectors are available in both singlemode and multimode versions, and in 12-fiber and 8-fiber variations for efficient support of duplex and 8-fiber applications. They come in a variety of trunk cables, hybrid cables and jumpers, all employing the small-diameter RazorCore fiber cable. With a cable diameter of just 2mm, Siemon says its MPO/MTP jumpers offer reduced pathway fill, improved airflow and enhanced accessibility in high density patching areas.
Siemon, siemon.com
---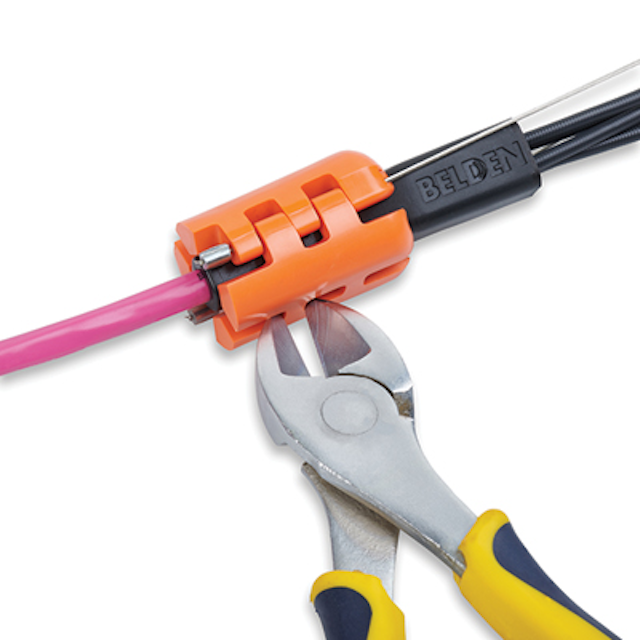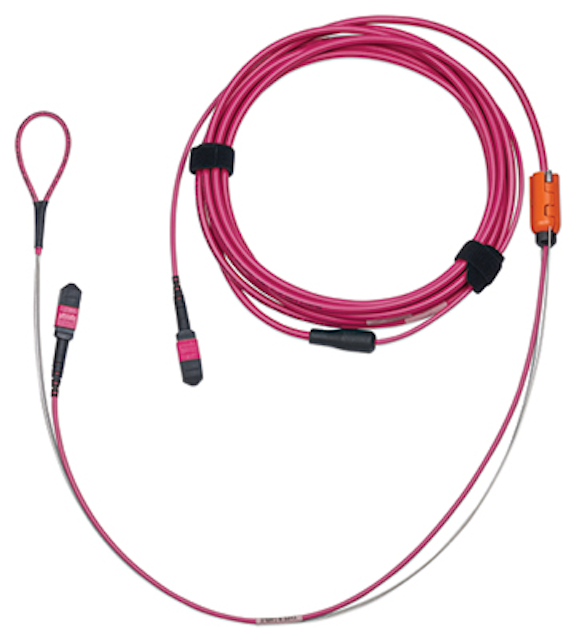 Fiber preterm MPO trunks feature new Low-Pressure Mold transitions and pulling eye
Belden says its new low-loss MPO trunks "are the foundation of preterminated fiber connectivity solutions revolutionizing the data center." Enhancements such as the company's Low-Pressure Mold (LPM) transitions and pulling eye "make fiber pulling faster, easier and better," notes the company. Key capabilities of the new MPO trunks include "faster installation with 40-percent lighter LPM transitions, pulling eye removal in less than 20 seconds and 100 pounds of pulling tension," adds Belden. "Easily route cable and install preterminated trunks with the new lighter, smaller and flexible LPM transition points. Better airflow, cable routing and cable stress management is also improved with the 25-percent smaller LPM transition," concludes a company statement.
Belden, belden.com
---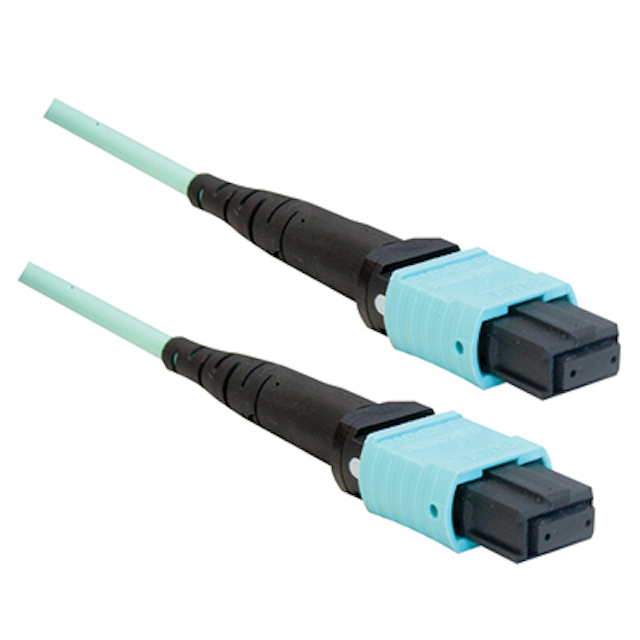 MPO splice-on connectors from America Ilsintech
America Ilsintech says its line of MPO connectors "provides exceptional optical performance, efficient terminations and easy push-pull connectivity for high-density enterprise and data center applications." Using the proprietary ALL-IN-ONE R5 fusion splice technology from America Ilsintech delivers "the easiest terminations you will experience," contends the company.
America Ilsintech, americailsintech.com
---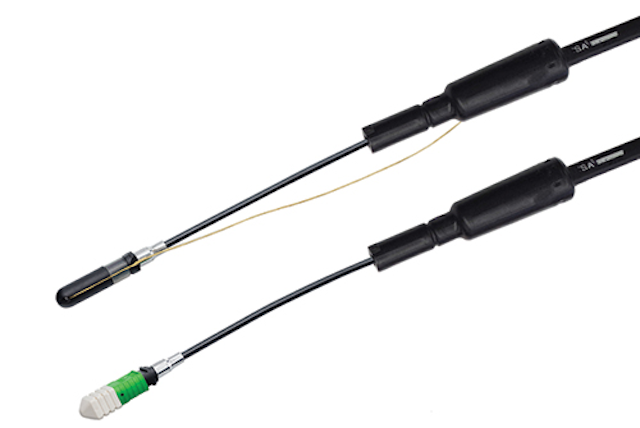 Preconnectorized MPO connectors from Clearfield
Designed to simplify the deployment of fiber where multiple fibers are required, Clearfield says its FieldShield preconnectorized MPO connectors "provide a tech-friendly, field-assembled connector that snaps together in seconds without jeopardizing fiber protection or optical reliability." The company says its FieldShield pushable connectors greatly reduce installation costs for fiber to the home (FTTH) installations, business class services, cell backhaul or any other small count delivery application. In addition to MPO pushable fiber assemblies for delivery through duct, the FieldShield FLATdrop cable also comes pre-terminated with the FieldShield MPO, providing 6- and 12-fiber count delivery with a factory-terminated, field-installable MPO connector.
Clearfield, SeeClearfield.com
---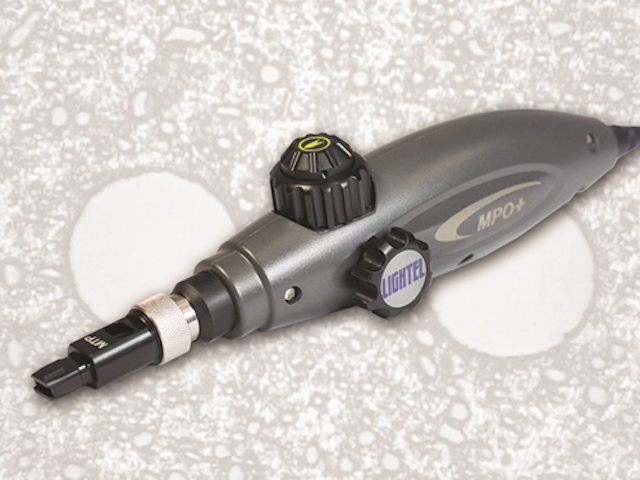 Lightel's video microscope facilitates MPO endface inspection
Responding to the ever-increasing use of MPO connectors, Lightel now offers its DI-1000MPO+ video microscope to facilitate the endface inspection of 12- to 48-channel MPO connectors. No additional MPO tips are necessary for use. The DI-1000MPO+ incorporates the same features and uses the same single fiber tips and accessories as the previous Lightel DI-1000, but adds additional X- and Y-direction scanning knobs. This allows the user to manually scan in both X and Y directions with one hand, providing unprecedented control and increasing the efficiency of inspecting the endfaces of both MPO and single-fiber connectors.
Lightel,lightel.com
---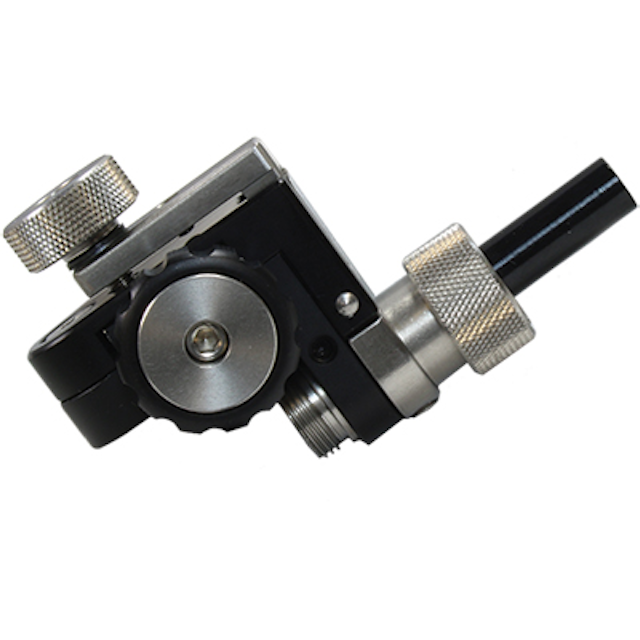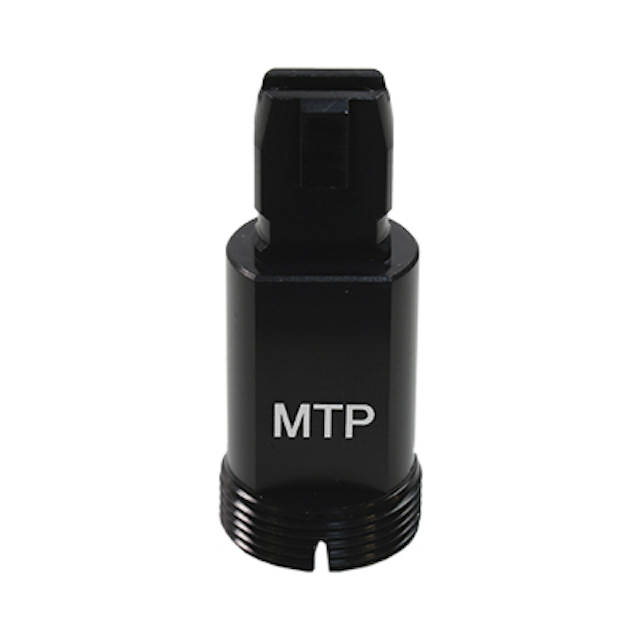 AFL adds MPO connector inspection options
AFL's FOCIS family of inspection probes now include support for both MPO-12 and MPO-16 ferrules and bulkheads. The company's new two-axis mechanical scanning stage (DFS1-00-0060MR) enables the scanning and panning across multi-row MPO-12 and MPO-16 ferrules. AFL now also offers four "front end" adapter tips to enable the inspection of: MPO-12 UPC ferrules (DFS1-00-0041MR); MPO-12 APC ferrules (DFS1-01-0012MR); MPO-16 UPC ferrules (DFS1-00-0058MR); and MPO-16 APC ferrules (DFS1-01-0015MR). Both MPO-12 and MPO-16 reduced flange adapter sleeves (choice of aligned notch and opposed notch) are also available from AFL for exposed ferrule inspection applications.
AFL Test & Inspection, aflglobal.com
---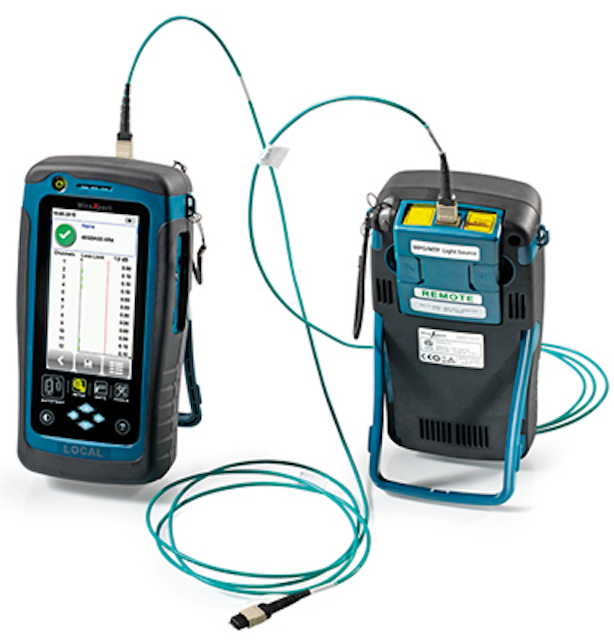 Softing streamlines MPO/MTP adapter, cable certification
Softing enables fast and accurate MPO/MTP cabling and component testing with its WireXpert WX4500-FA cable certifier. This MPO test solution enables data center and IT managers, technicians and installers to perform quick and accurate assessment of the quality of MPO cabling. Additionally, it helps in performing incoming inspection of MPO components, i.e. trunk cables, fanout cables and cassettes. As stated by Softing, "Manufactured 12-fiber multimode MPO cable is becoming the go-to solution for fiber-optic data center networks, but contractors still contend with unfamiliar complexity when installing and certifying multimode MPO. With all the possible variations in fiber pairs, polarity, and pinning, just ordering the right components can be a challenge." According to the company, the key feature of the WireXpert solution is the unit's 5-second autotest mode that includes a "detection of fiber connection" map and measurement of loss on each fiber.
Softing, itnetworks.softing.com
---

Viavi's FiberChek Sidewinder certifies MPO and multifiber connectors
The FiberChek Sidewinder is billed as the industry's first "all-in-one" handheld inspection and analysis microscope for multifiber connectors such as MPO. This fully-automated and autonomous microscope improves inspection efficiency for multifiber connectors by up to 90 percent, claims the company, ensuring MPO end face quality and providing certification to customer requirements and industry standards, such as IEC-61300-3-35. With the Sidewinder, technicians receive automatic pass/fail results for all 12 MPO fibers in less than 12 seconds; a typical job of certifying 100 MPO connectors can be completed in under 20 minutes, compared to the industry average of 4.3 hours. The tool's all-in-one design provides for completely autonomous operation with features including auto-focus, auto-pan/scroll, color touch screen, endface analysis, on-board storage, and WiFi connectivity to mobile devices.
Viavi Solutions,viavisolutions.com
---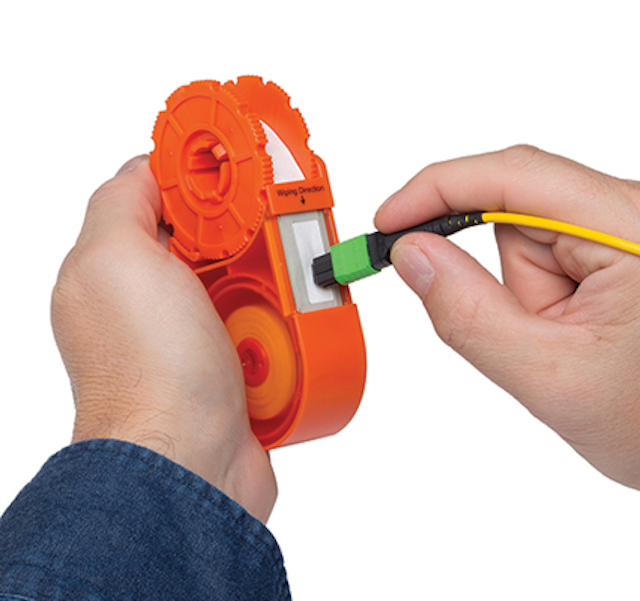 Sticklers' Cassette Cleanclicker Male MT cleaner
The Cassette Cleanclicker Male MT cleaner is the newest addition to Sticklers' product portfolio for cleaning male MPO connectors. Ideal for cable assembly production and testing applications using male MPO connectors and other male MT based interconnects, this cassette (P/N MCC-CCWMT) features a cleaning window designed to accept the guide pins of male MT ferrules. The cassette's compact size, cleaning ribbon advancement wheel, and open cleaning window are design enhancements that improve cleaning performance and handling ergonomics. The tool uses a microfiber-woven cleaning ribbon for the cleaning medium and sells for half the price of cassettes that rely on shutters and trigger advancement systems, claims Sticklers.
Sticklers,sticklerscleaners.com